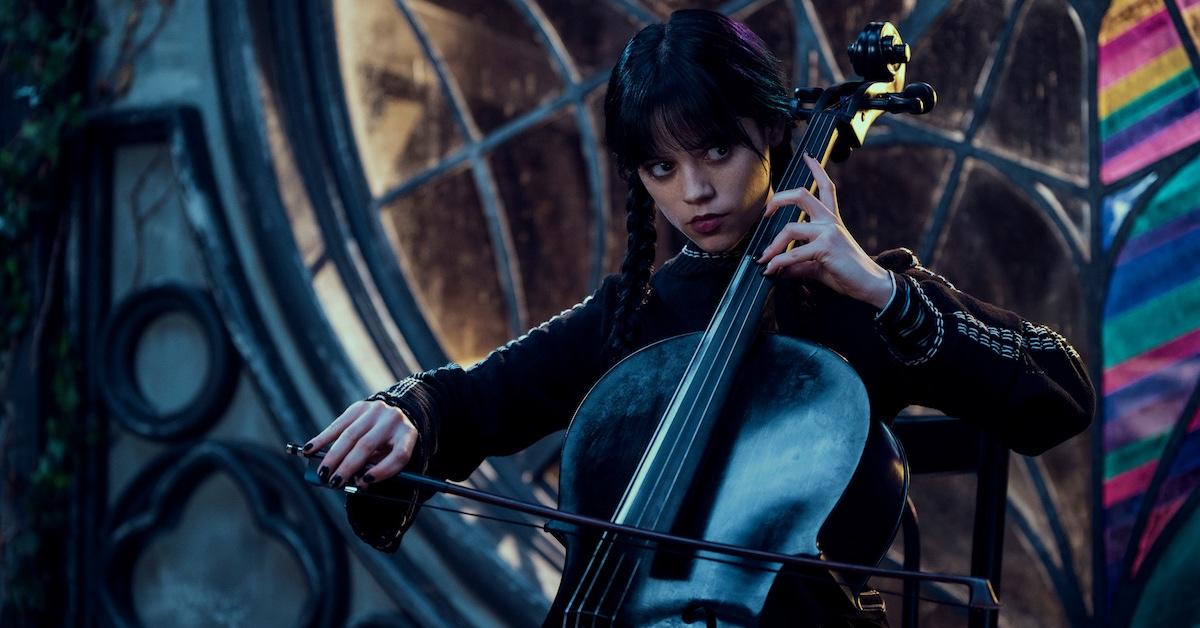 Jenna Ortega Learned More Than Her Lines to Prepare for 'Wednesday'
One of the most impressive parts of Wednesday is easily Jenna Ortega's performance in the title role. As Wednesday Addams, Jenna has to play cello, fence, fight, and excel in basically everything she does (all while maintaining the same expressionless face). However, this caused many of Jenna's fans to question whether or not she can actually play the cello.
Article continues below advertisement
Jenna did plenty of prep to play the role. The Tim Burton-directed Netflix pilot brings the Addams family into the modern era with Jenna leading the helm as a teenage Wednesday. Does Jenna really play the cello in Wednesday or is she faking it?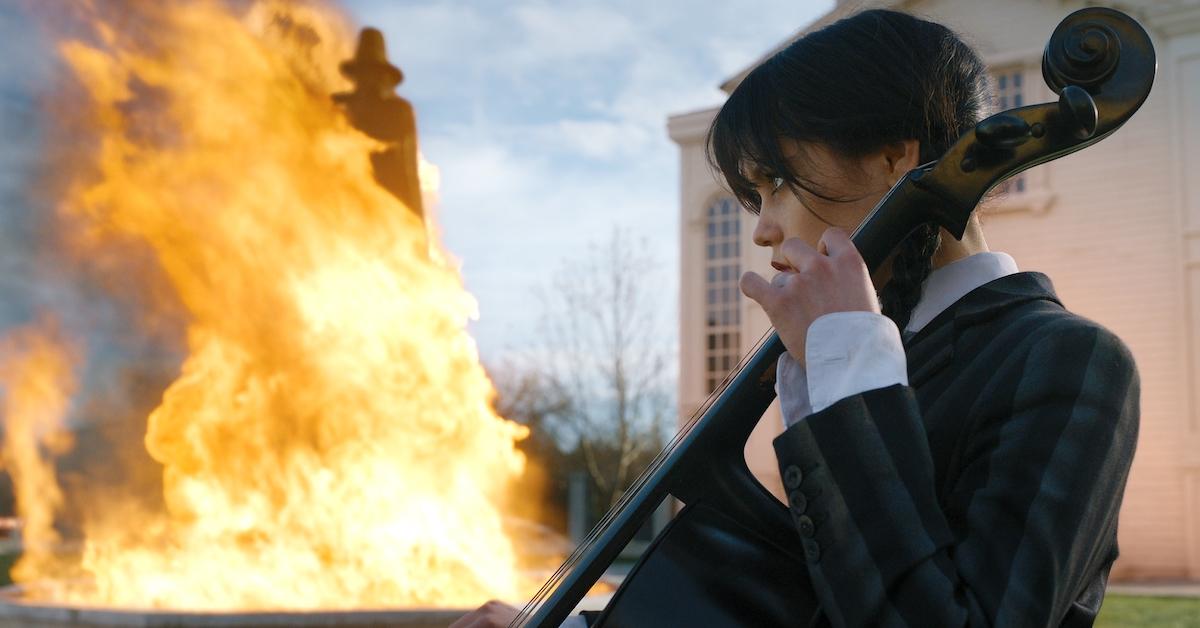 Article continues below advertisement
What songs does Wednesday play on the cello in 'Wednesday'? They're certainly unexpected.
Throughout Wednesday, Wednesday has two major ways of dealing with her stress. One is that she writes her mystery novel, and the other is that she plays the cello. When moving into Nevermore Academy, Wednesday brings her beautiful deep black cello, which truly accentuates her affinity for all things gothic. As she sits down to play the cello, first in Episode 1, she plucks out a haunting cover of the Rolling Stones' "Paint It Black" in a fitting tribute to Wednesday's aesthetic.
Article continues below advertisement
Later in the series, Wednesday plays a more classical song we'd expect on the cello, "Winter," by Antonio Vivaldi as Jericho succumbs to fire and destruction (thanks to Thing). While both performances are equally impressive, we can't help but wonder if Jenna is really playing the cello herself or if someone else is playing for her behind the scenes.
Jenna Ortega really can play the cello, although there was likely dubbed cello-playing for her sequences in 'Wednesday.'
Jenna speaks out on this during an interview with WIRED, in which she answers the internet's most burning questions about her. "I learned to play the cello for Wednesday," she explained. "I started working on the cello about two months before we started shooting. I probably couldn't play too well now, just because I've been away from home so much working."
Article continues below advertisement
But that's not the end of Jenna's cello journey. "It is something that I want to continue to pursue," she revealed. "I have immense respect for anyone who plays the cello. I think it's such a delightful instrument." It's fun that she uses the word "delightful" to describe it because clearly it does bring joy to Wednesday, even though it can seem so melancholic in the series.
Article continues below advertisement
While Jenna did put in the time to learn the cello, it's likely that someone was playing behind the scenes. The level she plays at in the series is so advanced that it's better than many professional cellists, whereas Jenna was only playing for two months before filming began! We have no doubt that she could successfully play a little ditty, but an entire Vivaldi movement? That takes years, if not decades, of practice.
Article continues below advertisement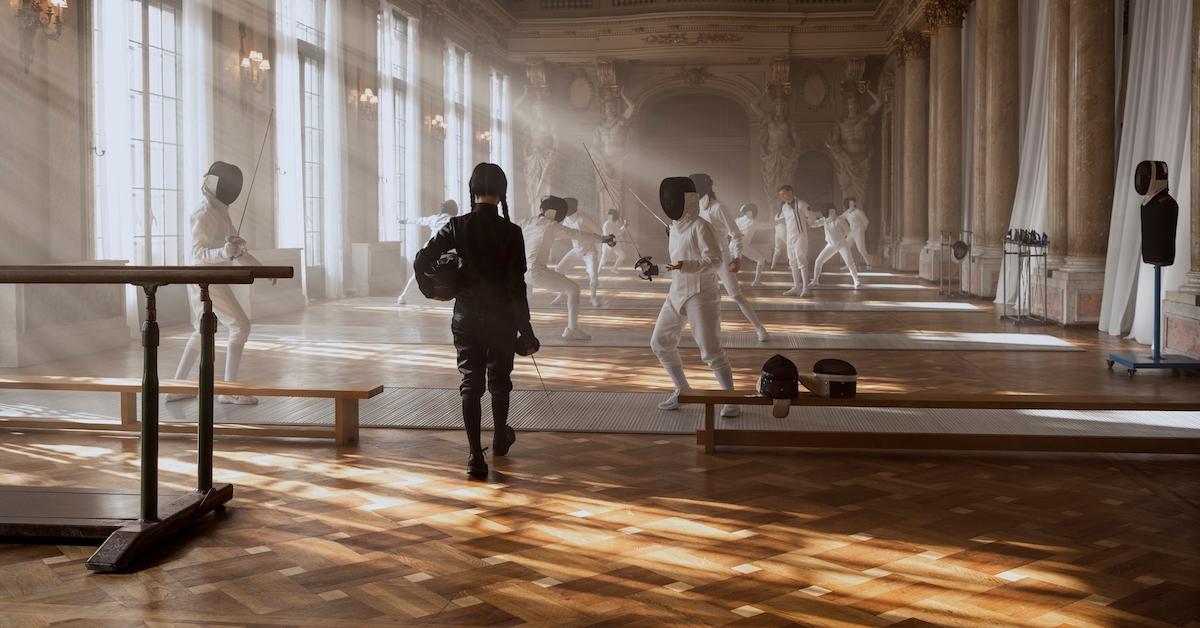 Even still, Jenna brings plenty of gumption and passion to her performance, while accurately showing how the cello would be played, so we can't complain. And that's not all Jenna did to prepare. "In terms of the preparation process, I have a cello and I went to cello lessons twice a week. I went to fencing lessons twice a week. I canoed a few times a week. They also had me doing archery. I took a couple language lessons because there's a part in the series where I speak another language," she shared with Netflix.
On top of Jenna's nuanced acting performance, her ability to take on all these extracurriculars to prepare for the role just proves how dedicated she was to giving Wednesday Addams new life in Wednesday.
All of Wednesday is now available to stream on Netflix.