The 'Wednesday' Monster Was Clearly Inspired by 'Jekyll and Hyde'
Who is the monster in 'Wednesday'? While 'Wednesday' seems to be a simple fish-out-of-water coming-of-age story, its mystery centers on a monster.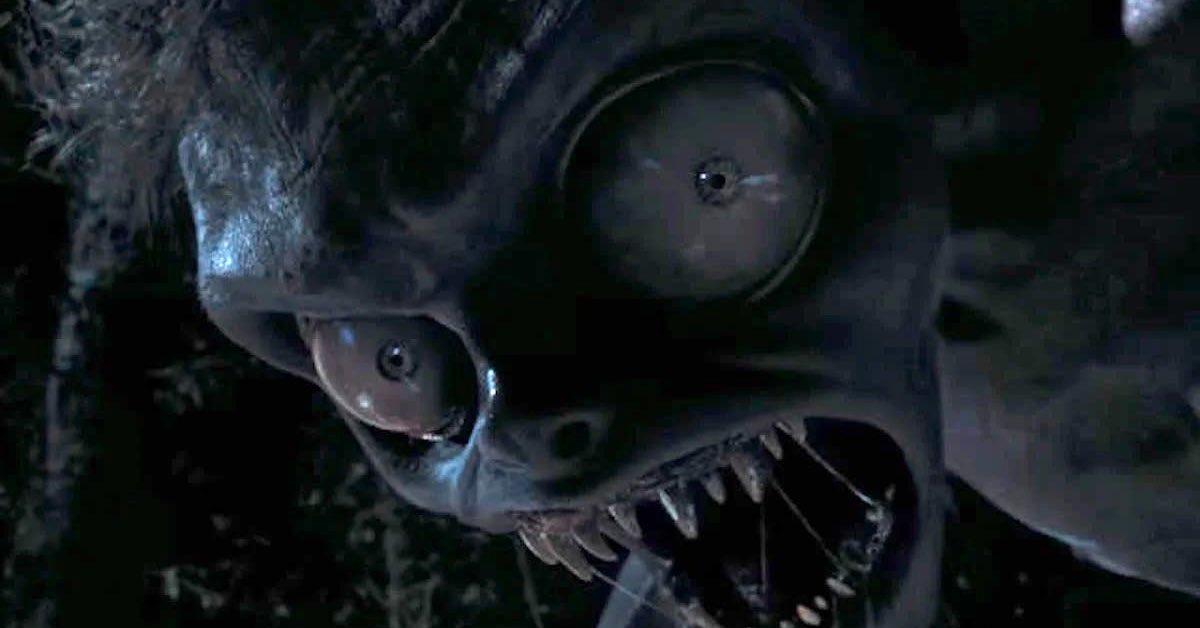 Spoiler alert: This article contains spoilers for Wednesday.
Now that Netflix's newest coming-of-age spooky series, Wednesday, is finally here, we have a lot of questions. The series begins with a mysterious attack in the woods that lures in the cops of Jericho, but we have yet to meet any of these characters. However, as the series continues, Wednesday Addams (Jenna Ortega) finds herself in Jericho while attending Nevermore Academy, and she somehow always ends up in the middle of these monster attacks.
Article continues below advertisement
While the mysterious monster first saves Wednesday from her killer telekinetic classmate, Rowan Laslow, Wednesday still believes that the monster's intentions are far from good, and she knows she's connected to it in some way. So Wednesday morphs from a fish-out-of-water story of youth into a full-fledged mystery. So who is the monster in Wednesday?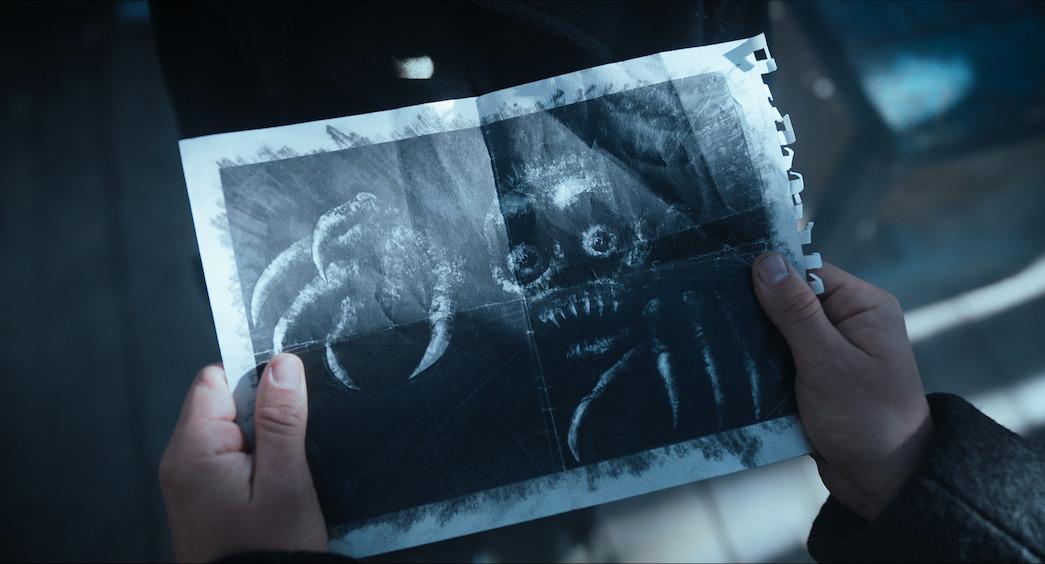 Article continues below advertisement
There are two people behind the monster in 'Wednesday,' and both are shocking.
While the mysterious monster may seem at first like one bad apple, it's in fact two people working together. Wednesday thinks at first that it's her classmate, Xavier, who is able to bring his drawings to life. In fact, the monster does haunt Xavier's dreams, and although he's a very good red herring, he isn't the monster at all. In fact, Xavier really does like Wednesday for who she is, and his interest in her has nothing to do with the monster of Jericho.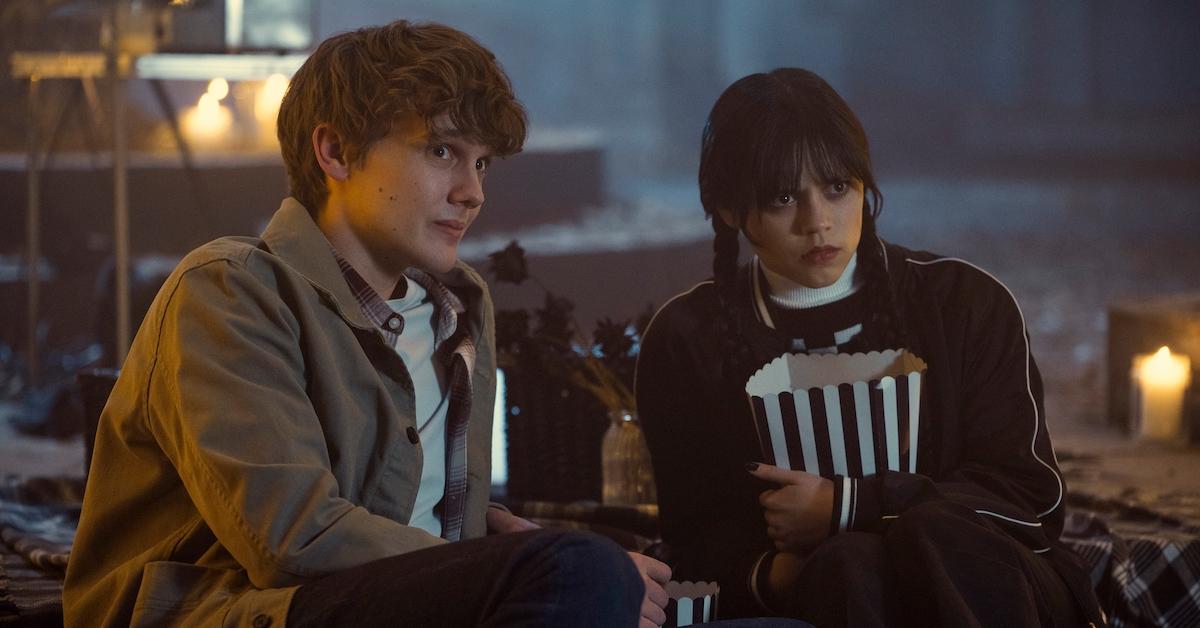 Article continues below advertisement
But Wednesday wasn't far off when she was looking into one of her romantic interests. It turned out that Tyler (Hunter Doohan) was the actual culprit, which is a major surprise considering the fact that Tyler is actually a "normie." Not only that, but Tyler's dad is Jericho's sheriff, who happens to be investigating the monster killings.
However, when Wednesday's Uncle Fester (Fred Armisen) comes to visit, he tells her that the monster is called a Hyde. While Uncle Fester knows what it is, he knows very little else about it, so he and Wednesday sneak into the school's library to find Nevermore founder Nathaniel Faulkner's catalog of outcast communities. He describes the Hydes as "artists by nature, but equally vindictive in temperament."
Article continues below advertisement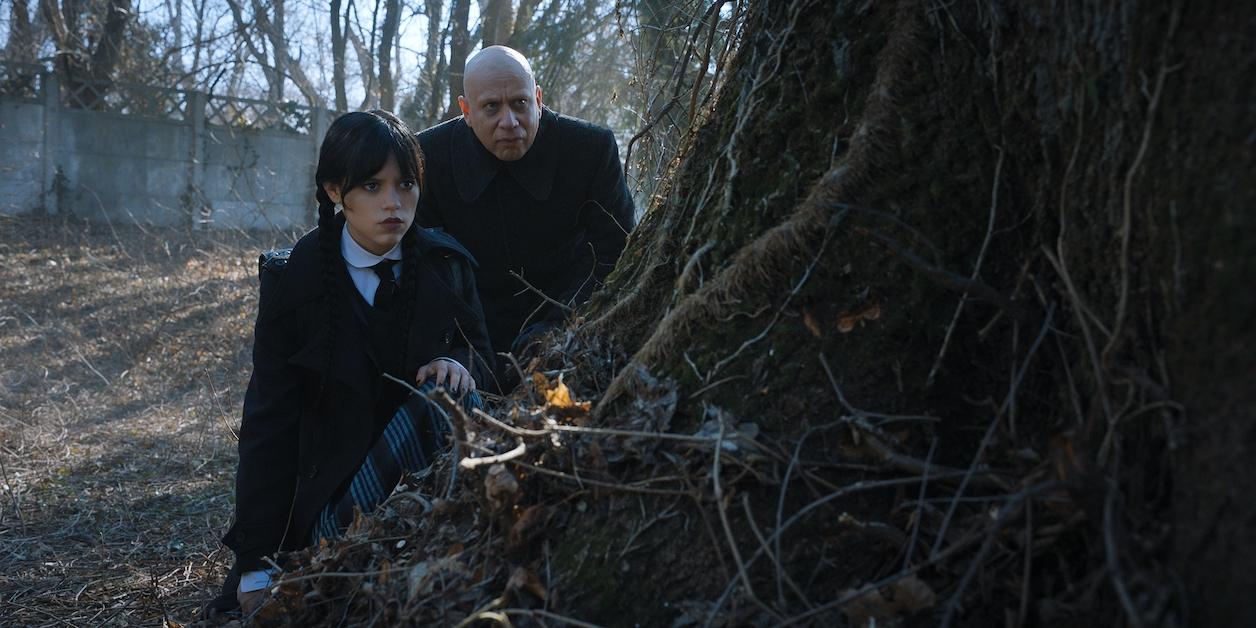 "Born of mutation, the Hyde lays dormant until unleashed by a traumatic event or unlocked through chemical inducement or hypnosis," Nathaniel wrote. "This causes the Hyde to develop an immediate bond with its liberator, who the creature now sees as its master. It becomes the willing instrument of whatever nefarious agenda this new master might propose."
Article continues below advertisement
So not only did Wednesday need to figure out who the Hyde is, but she also needed to figure out who's controlling it. When she and Tyler kiss, she sees everything, and understands that he's the man who turns into the monster.
But who could have awakened him?
Marilyn Thornhill is actually controlling the monster in 'Wednesday.'
As it turns out, Miss Thornhill, the seemingly innocent "normie" Nevermore teacher, portrayed by 1991 Wednesday Addams, Christina Ricci, is the master behind the monster. She tells Tyler about his mom's true identity: that she was a Nevermore student who was a Hyde, and her monster was unleashed by her postpartum depression after Tyler was born. This opens Tyler up to Marilyn, who then uses her botanical expertise to unleash Tyler's Hyde.
Article continues below advertisement
But why would Marilyn want to unleash a Hyde onto Jericho? Well, she isn't actually who she says she is. In fact, she's really Laurel Gates, who faked her death years earlier. Laurel is the last remaining Gates family member and a direct descendant of Joseph Crackstone, who first alienated the outcasts from Jericho. Laurel's brother, Garrett, was inadvertently killed by Wednesday's parents, so Laurel is ready to take her revenge on the entire outcast community, especially the Addams family.
This all comes together in the shocking Wednesday finale, and although many loose ends are tied up, Wednesday's new stalker hints that there could be a Season 2.
Wednesday is now available to stream on Netflix.