Wednesday Addams' Famous Speech Reminds Us of the True Meaning of Thanksgiving
The Wednesday Addams' Thanksgiving Day speech from 'Addams Family Values' is more relevant than ever thanks to Netflix's 'Wednesday.'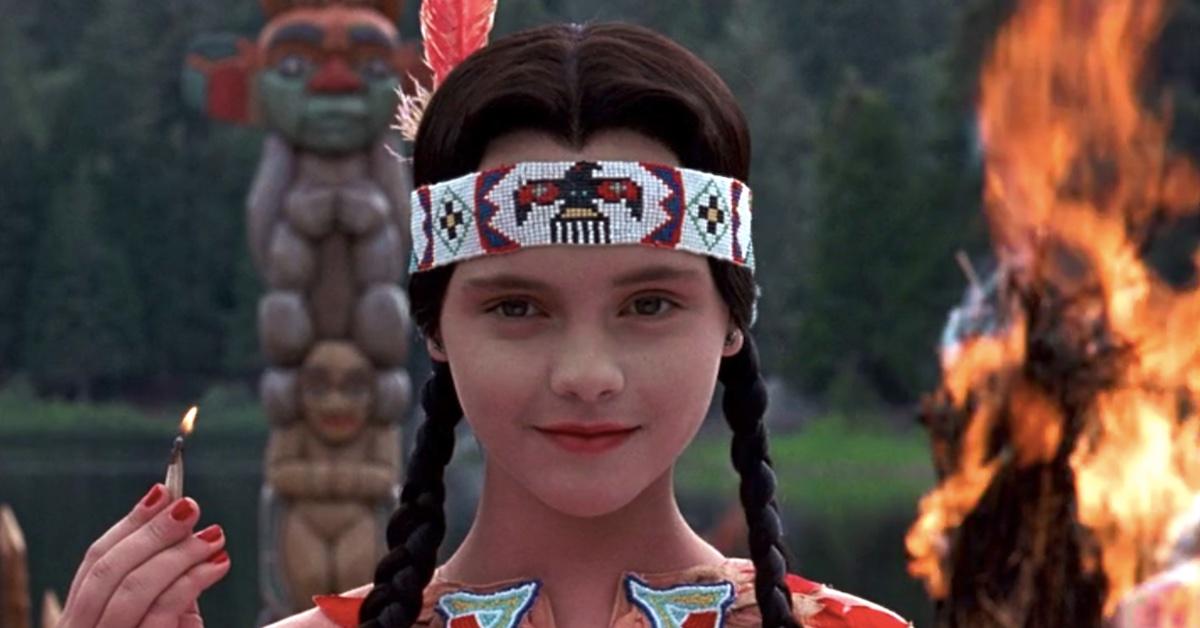 Some people are thankful for their families, but we're thankful for one family in particular: the Addams family. This Thanksgiving brings us more Addams family content than ever before with Netflix's Wednesday, reminding us of Wednesday Addams' (Christina Ricci) iconic Thanksgiving speech from Addams Family Values.
Article continues below advertisement
The 1993 film brought the Addams family back in a darker way when Wednesday and Pugsley go to camp. While at camp, Wednesday is cast as Pocahantas in a Camp Pageant called A Turkey Named Brotherhood. This leads to what we now know as the iconic Thanksgiving speech in Addams Family Values, during which Wednesday stands up for the outcasts and the Native Americans.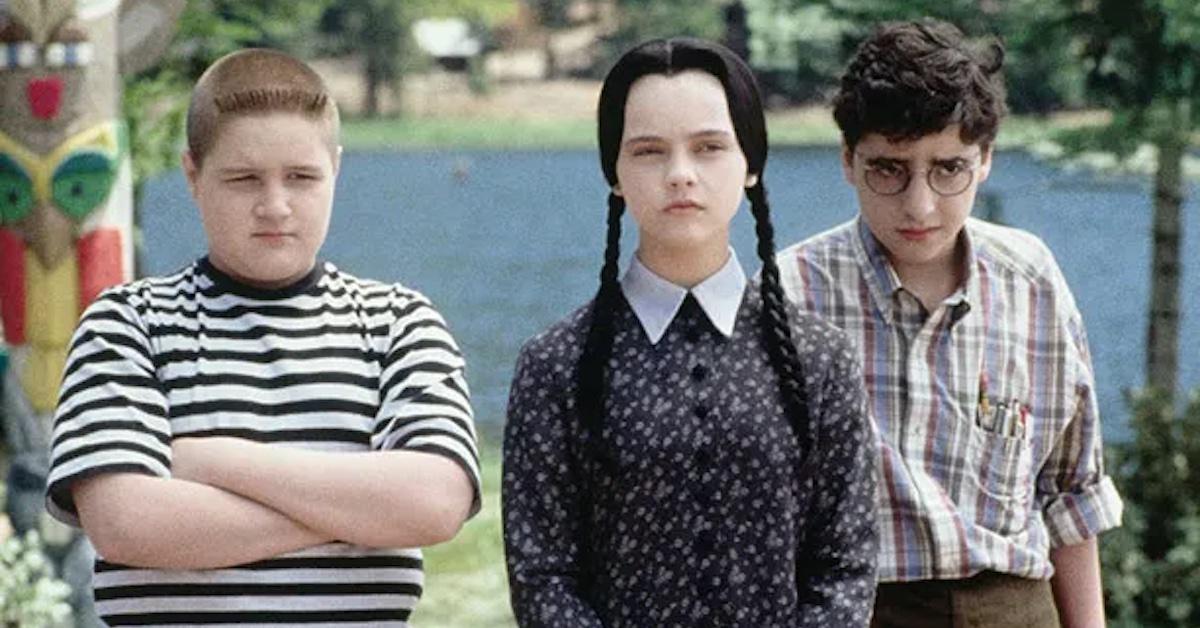 Article continues below advertisement
Wednesday Addams' famous Thanksgiving speech made her a hero.
After she's cast as Pocahantas, Wednesday calls the play "puerile and under-dramatized." She says that it lacks any sense of "structure, character, or Aristotelian unities." Jenna Ortega's Wednesday shares the same eloquence in the Netflix series. However, this flouting of authority leads camp counselors Becky and Gary to "brainwash" Wednesday and Pugsley through viewings of cheesy happy movies.
Article continues below advertisement
But luckily for us, Wednesday is still up to her same old Addams family antics, and she flips the script (literally) during the pageant. After complimenting and graciously thanking pilgrim Sarah Miller (played by popular girl Amanda Buckman) for their invitation to the feast, Wednesday proceeds to add her own prose. She describes, in graphic detail, how the Native Americans were and are actually treated by pilgrims and their descendants.
"We cannot break bread with you," she says as Amanda looks at her counselors in horror. "You have taken the land which is rightfully ours. Years from now, my people will be forced to live in mobile homes on reservations. Your people will wear cardigans and drink highballs. We will sell our bracelets by the roadsides. You will play golf and enjoy hot hors d'oeuvres. My people will have pain and degradation. Your people will have stick shifts."
Article continues below advertisement
This speech is not only an example of Wednesday standing up for others, but an extremely apt social commentary that's still relevant today, almost 30 years after the film's release. Thanksgiving was taught to us as a holiday of peace and collaboration, but when in history, it included lots of slaughter and racism, the latter of which we are still battling today.
Not only that, but Native Americans are still fighting for their property ownership rights, having settled in the United States long before the colonists.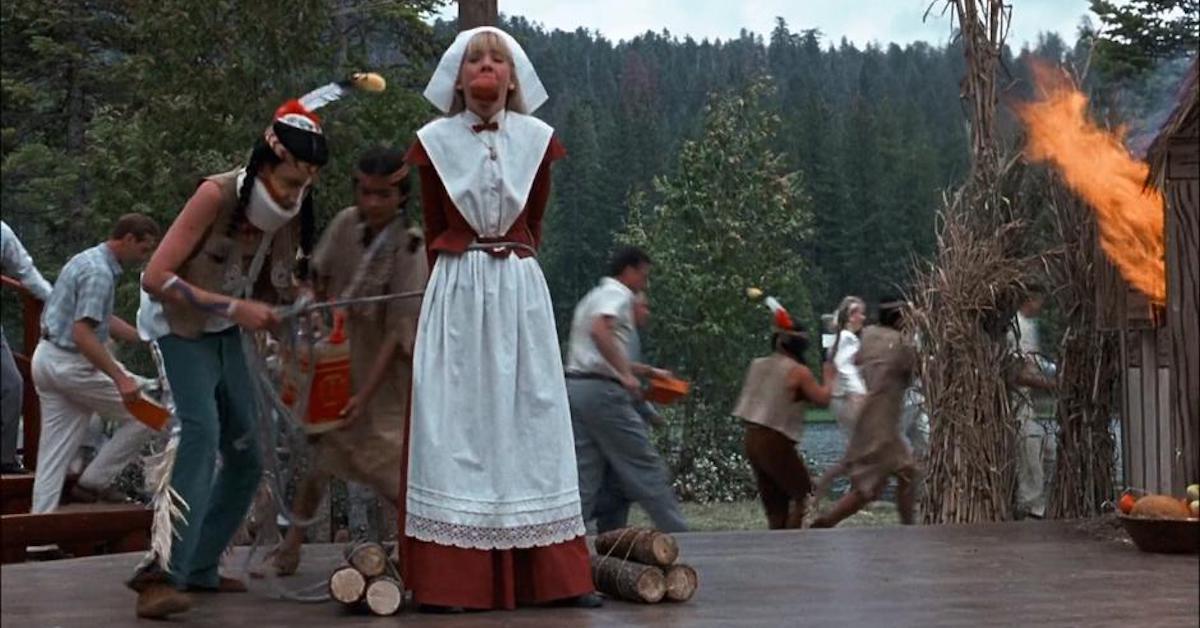 Wednesday ends her speech by saying, "The gods of my tribe have spoken. They have said, 'Do not trust the pilgrims, especially Sarah Miller.' And for all these reasons, I've decided to scalp you and burn your village to the ground." And so, she does. Wednesday leads her fellow outcast campers in a revolt of burning the stage, Amanda as Sarah Miller, and even her counselors. It's morbid, hilarious, and poignant, all in one breath.
Wednesday drops on Netflix on Nov. 23 and Addams Family Values is available to stream on Paramount Plus.