Fans Are Shipping #Wenclair in 'Wednesday' and We Think It Could Happen
The internet is rife with Wednesday Addams and Enid Sinclair dating theories, but these fan theories have put Netflix under fire for queerbaiting.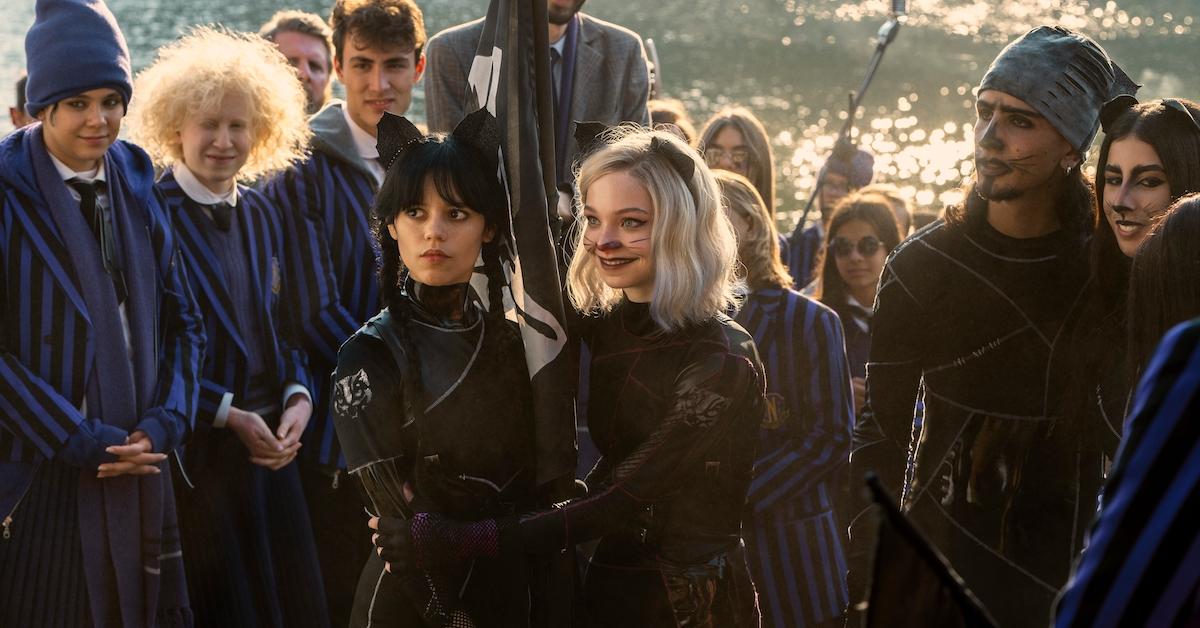 As we now rewatch and binge Wednesday over and over again, searching for the series' easter eggs and hidden details, one thing fans are quickly picking up on is a potential romance between Wednesday Addams (Jenna Ortega) and Enid Sinclair (Emma Myers). This read of the Netflix series has become so popular that #Wenclair is even trending as their possible couple name.
Article continues below advertisement
But throughout Wednesday, both Wednesday and Enid seem to only have their eyes on their male peers as far as love interests go, which has led many fans to claim that the series is simply "queerbaiting." This is an accusation that Netflix is attempting to draw in its LGBTQ+ viewers without actually showing anything queer in the series. So, could Wednesday and Enid date or is it just queerbaiting?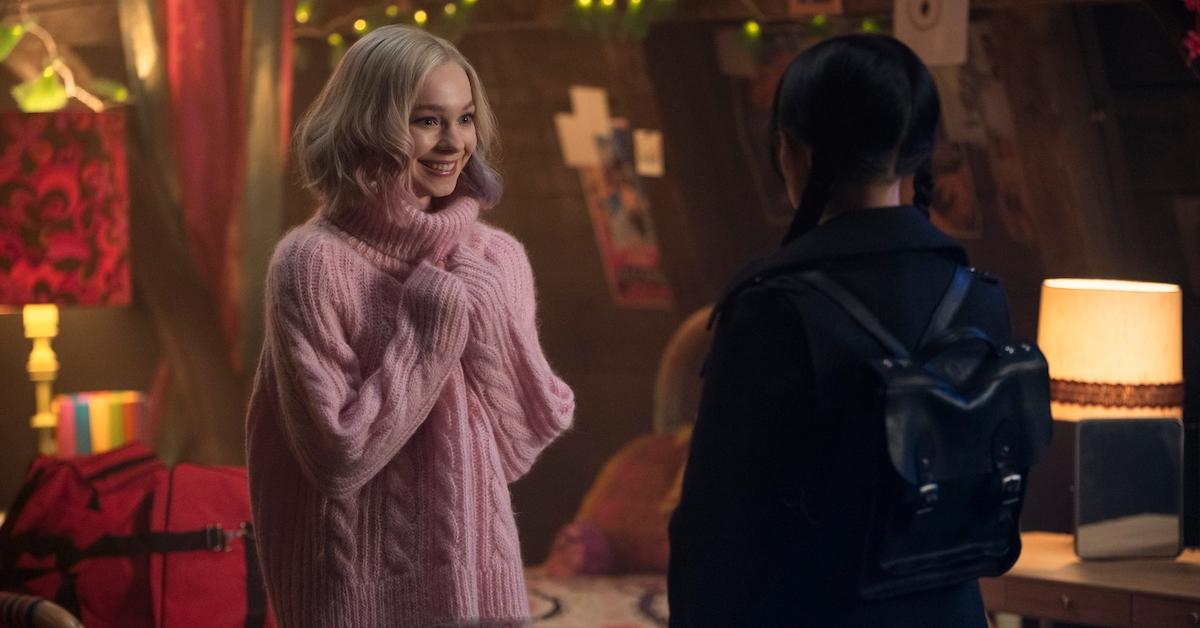 Article continues below advertisement
Wednesday and Enid don't date in Season 1, but theories and quotes suggest that they could in the future.
While Wednesday's love interests are Xavier (Percy Hynes White) and Tyler (Hunter Doohan), and Enid's love interest is Ajax (Georgie Farmer), the relationship between Wednesday and Enid is perhaps the most important in the series.
When Wednesday moves into Nevermore Academy, she's disgusted by Enid's explosion of color, and the two get off to a rocky start. However, as the series unfolds, Wednesday is there for Enid and Enid is there for Wednesday, making it clear that they truly care for one another.
Article continues below advertisement
Not only that, but by the end of the series, Wednesday helps Enid unleash her inner werewolf and become who she truly is, as their relationship trumps all the others. In fact, Emma has even teased that there could eventually be a romance between the two characters. "You know what I always say: And they were roommates," Emma said in an Elite Daily interview. "Jenna and I would say that all the time to each other. And that's all that needs to be said — I think that gets the message across."
Emma is of course referring to the popular meme that's often used as a phrase to ship characters who seem to be queercoded in some way, especially those who actually are roommates, such as Harry Potter's Percy Weasley and Oliver Wood. In this case, it could be a hint that more is coming, but as of now, the characters are assumed to be straight thanks to their heterosexual love interests.
Article continues below advertisement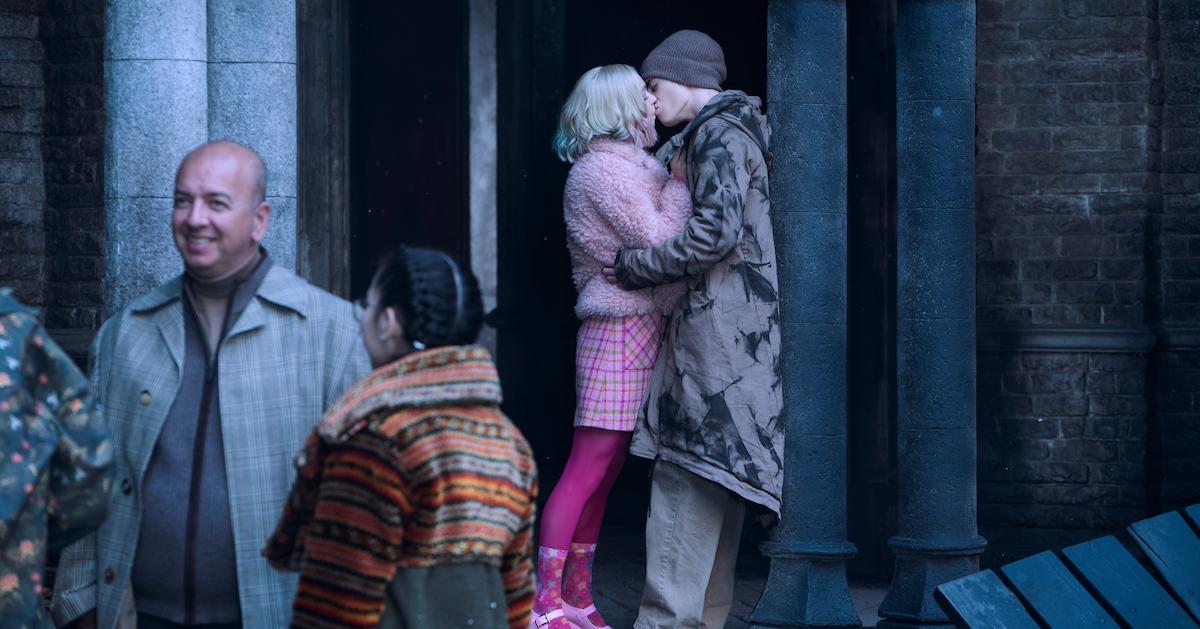 Even still, Wednesday remains a gay icon for many people. This could be because the series itself is about a school for outcasts who find community with one another. While many of us have felt like outcasts at different points in our lives, the LGBTQ+ community has had to overcome different obstacles than many others, but by coming together, they have found their own sense of belonging, just like Wednesday at Nevermore Academy.
Article continues below advertisement
In an interview with Gayety at the Wednesday premiere, Jenna was asked why she thinks that Wednesday is such a queer icon. "I think because she's a badass. She's cool, she's got a nice sense of style, but she's somebody who embraces her differences and isn't out to please anybody. And I feel like that's a really, really powerful thing to see."
'Wednesday' has come under fire for "queerbaiting" rather than just showing queer relationships.
Fans love to come to conclusions and create their own stories about their favorite characters, which is how fan fiction came to be. However, #Wenclair is no Malfoy/Harry situation that's purely imagined. There are a lot of hints throughout the series that both Wednesday and Enid could be queer, on top of their close relationship. But the issue with queerbaiting is that it tries to draw in the LGBTQ+ community without coming under any controversy or "offending" anyone who is opposed to queerness.
Article continues below advertisement
To begin with, at one point, Xavier asks Wednesday who the lucky guy "or girl" could be, to which Wednesday simply replies, "What does it matter to you?" not denying that there could be another girl on her romantic radar. But there are some even more subtle hints, especially when it comes to Enid.
Article continues below advertisement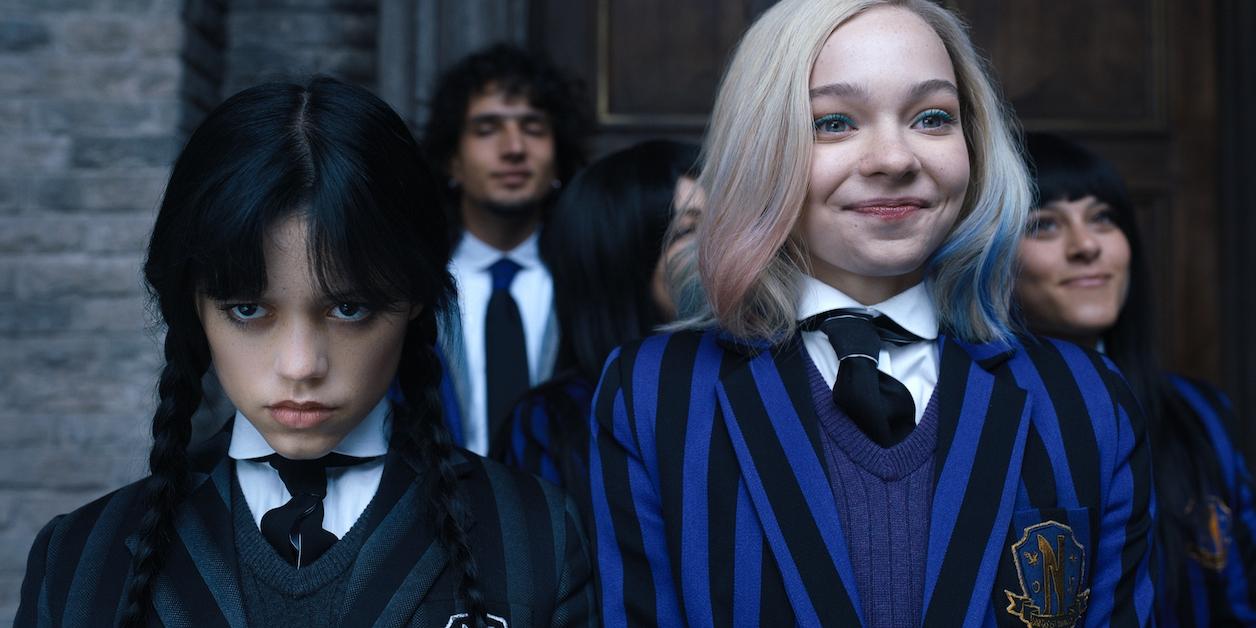 Enid's obsession with all things rainbow is an obvious nod to the LGBTQ+ community, which is represented by a rainbow flag. However, Enid's hair is also subtly dyed pink and blue, which many people know are the colors that represent bisexuality, such as with "bisexual lighting." Beyond that, Enid's personal plotline of not yet "wolfing out" is an obvious parallel to a coming out story. By the end of the series, she not only wolfs out, but emotionally embraces Wednesday directly after doing so.
Article continues below advertisement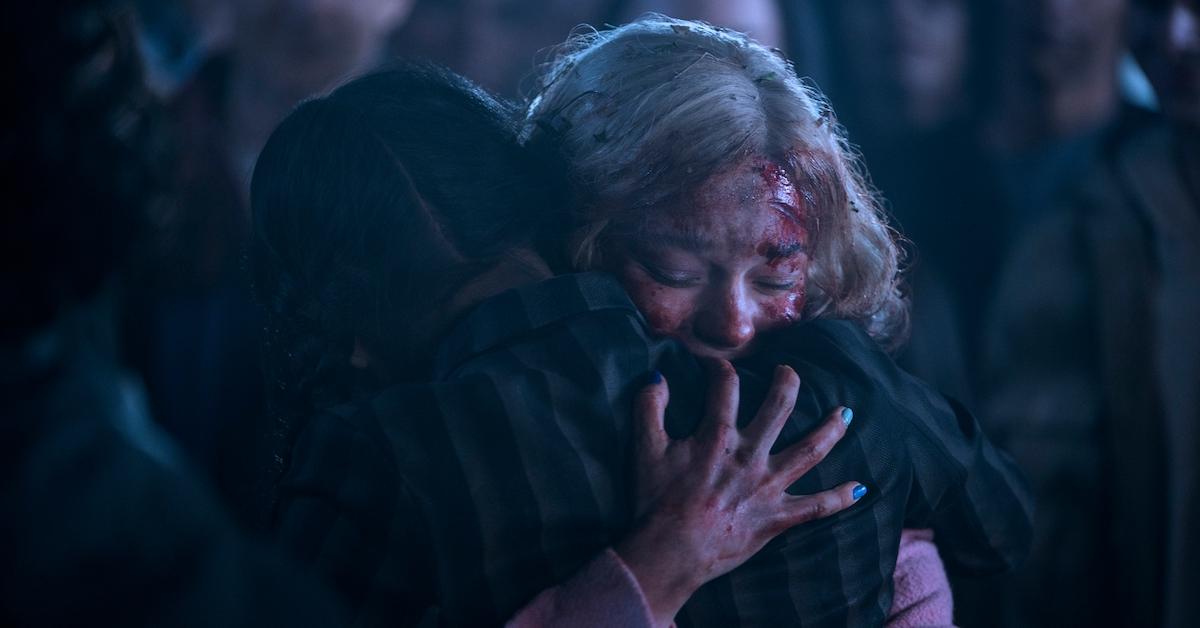 And then of course, there's Professor Weems (Gwendoline Christie) and Morticia Addams (Catherine Zeta Jones). The two have such a fiery exchange that any subtext beneath their words hints at a prior romantic relationship, as well as some sort of jealousy between them. While we learn a bit about Morticia and Gomez's past at Nevermore in Wednesday Season 1, hopefully Season 2 sheds some new light on Morticia's relationship with the deceased principal Weems.
Article continues below advertisement
If there is another season of Wednesday, we're all crossing our fingers that even if our #Wenclair hopes don't come to fruition, a queer relationship will show up in some capacity.
Wednesday is now available to stream on Netflix.