'Dawson's Creek' Is Leaving Netflix Soon –– Does Joey Pick Dawson or Pacey?
'Dawson's Creek' first premiered in 1998 but is still considered one of the best teen dramas to watch today. Who does Joey pick between Dawson and Pacey?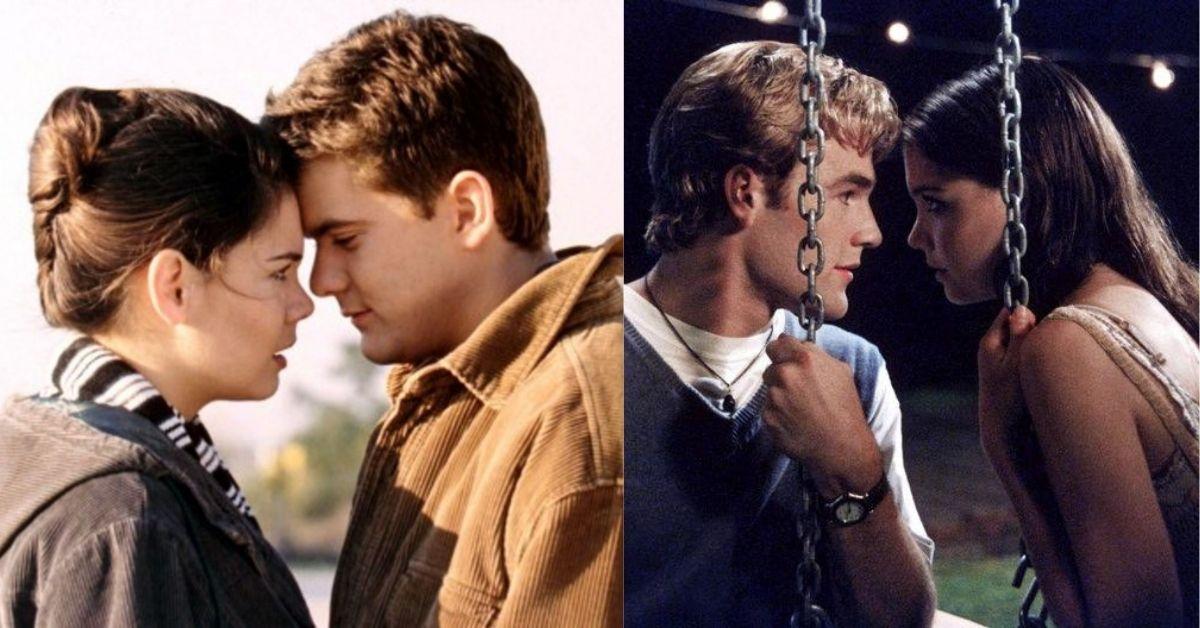 It looks like there's bad news for fans of Dawson's Creek who have Netflix subscriptions. Dawson's Creek will officially be removed from Netflix on May 1, 2022. That means April is everyone's last chance to binge-watch Seasons 1 through 6 of the show. Dawson's Creek first premiered in 1998 but is still considered one of the best teen dramas.
Article continues below advertisement
Some even consider Dawson's Creek to be the blueprint for other teen dramas such as Gossip Girl and One Tree Hill. Since Netflix subscribers have limited time with Dawson's Creek, a lot of people are curious to know who Joey Potter (Katie Holmes) ends up choosing in regards to her love triangle with Dawson Leery (James Van Der Beek) and Pacey Witter (Joshua Jackson). Here's what happens.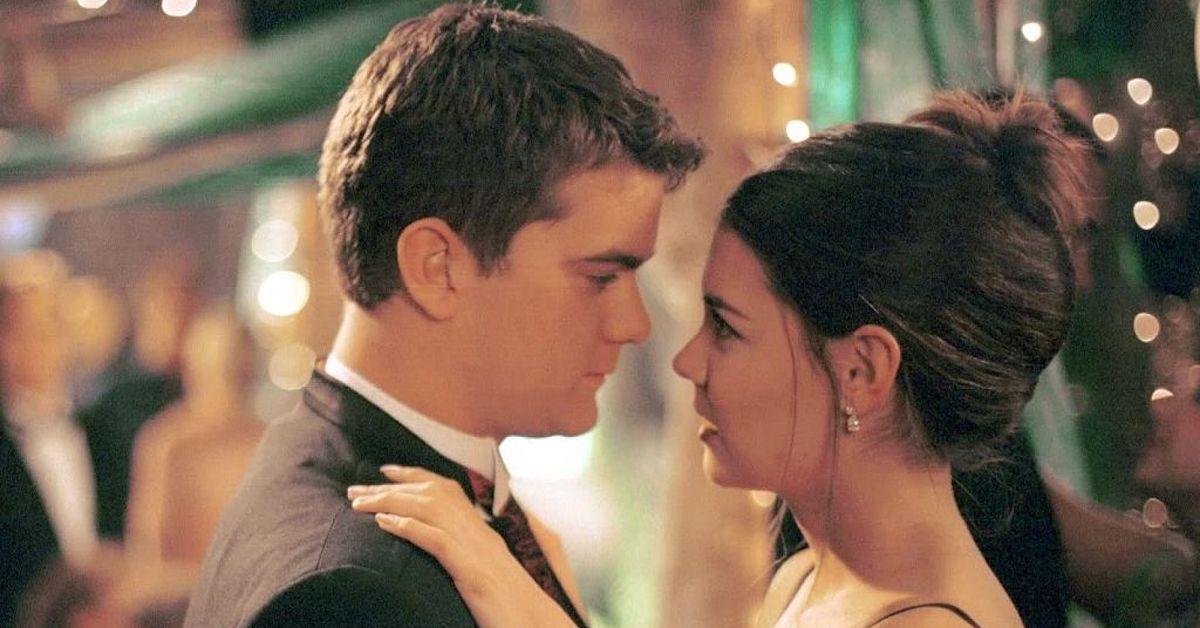 Article continues below advertisement
Does Joey pick Dawson or Pacey on 'Dawson's Creek'?
The love triangle between Joey, Dawson, and Pacey kept viewers on their toes for all six seasons of the show. Joey, played by Katie Holmes, grew up having a childhood crush on Dawson before realizing she also had affectionate feelings for Pacey in her teenage years. Sparks were constantly flying between Joey and Dawson for a while until she decided to give Pacey a chance.
Unfortunately for the boys, their mutual interest in Joey put a major strain on the tight-knit friendship they once had. The finale episode reveals Joey's ultimate decision, and the man she chooses to be with is Pacey. Pacey was patient and persistent in his pursuit of Joey, and his efforts obviously worked out for him.
Article continues below advertisement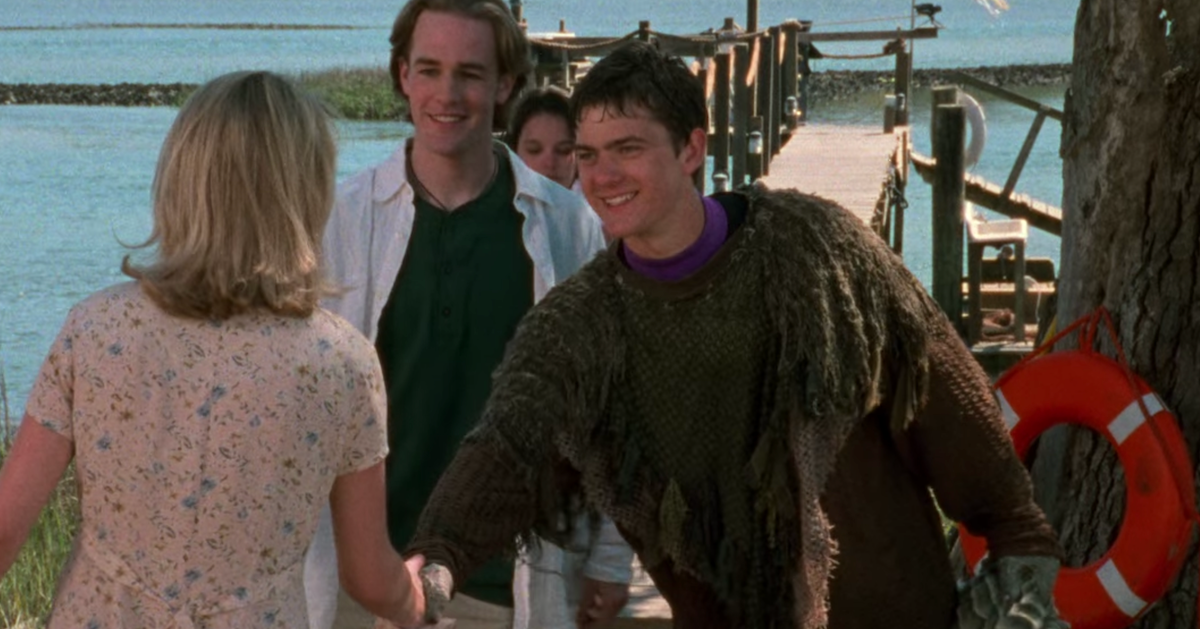 Who does everyone else end up with on 'Dawson's Creek'?
Joey obviously chooses Pacey in the end, which happens to be one of the most bittersweet twists in TV history. A lot of people were hoping she'd end up with Dawson, but that simply wasn't in the cards. Dawson doesn't end up with anyone by the end of the show because he dedicates all his energy and attention to fulfilling his career dreams. He wants to become a world-renowned filmmaker, and meeting Steven Spielberg is his top priority.
Article continues below advertisement
Jen (Michelle Williams) finishes the series as a single mom who eventually passes away after a tragic battle with heart disease. Tons of Dawson's Creek fans were confused about why Jen's character had to be killed off in the end. To this day, it's unclear why the writers chose to go in that direction since it was so bleak and unnecessary.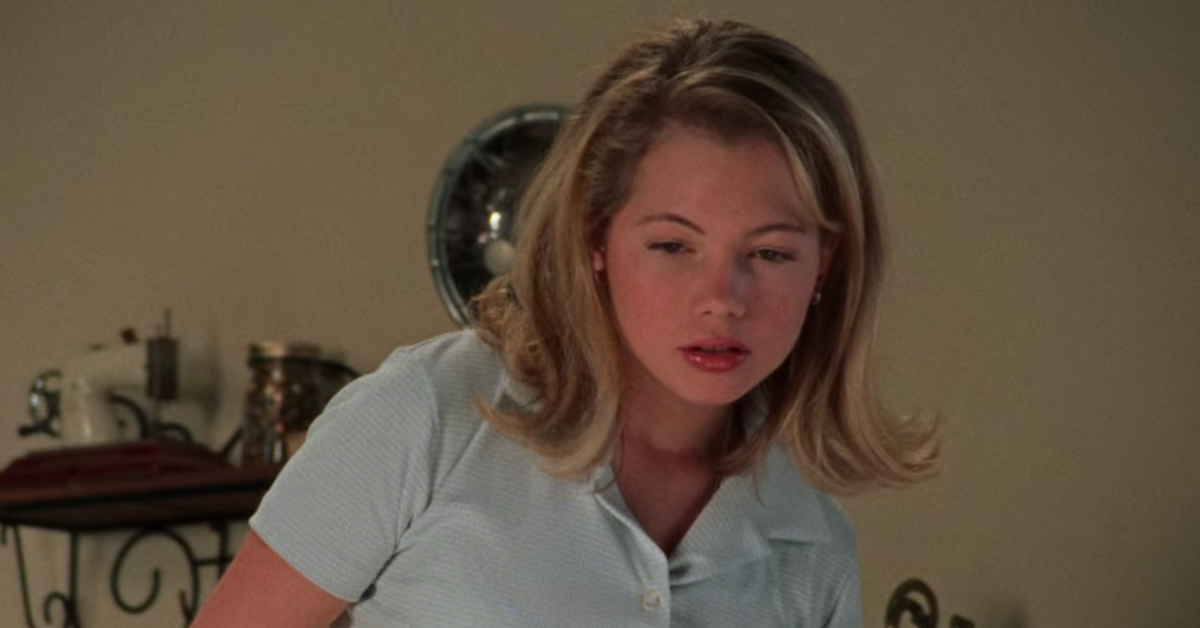 Article continues below advertisement
Jen's character really blossomed throughout the course of the show, and she certainly deserved a better ending than the one she got. Jack (Kerr Smith) ends up dating Pacey's older brother Doug.
Doug and Jack agree to raise Jen's baby together after she passes away to ensure the child will grow up in a loving household with a solid family dynamic.
Dawson's Creek Seasons 1–6 are available for streaming on Netflix until May 1, 2022.