June Could Return to a Version of Gilead in 'The Handmaid's Tale'
Does June go to New Bethlehem? 'The Handmaid's Tale' introduces a new side of Gilead that might entice her enough to return.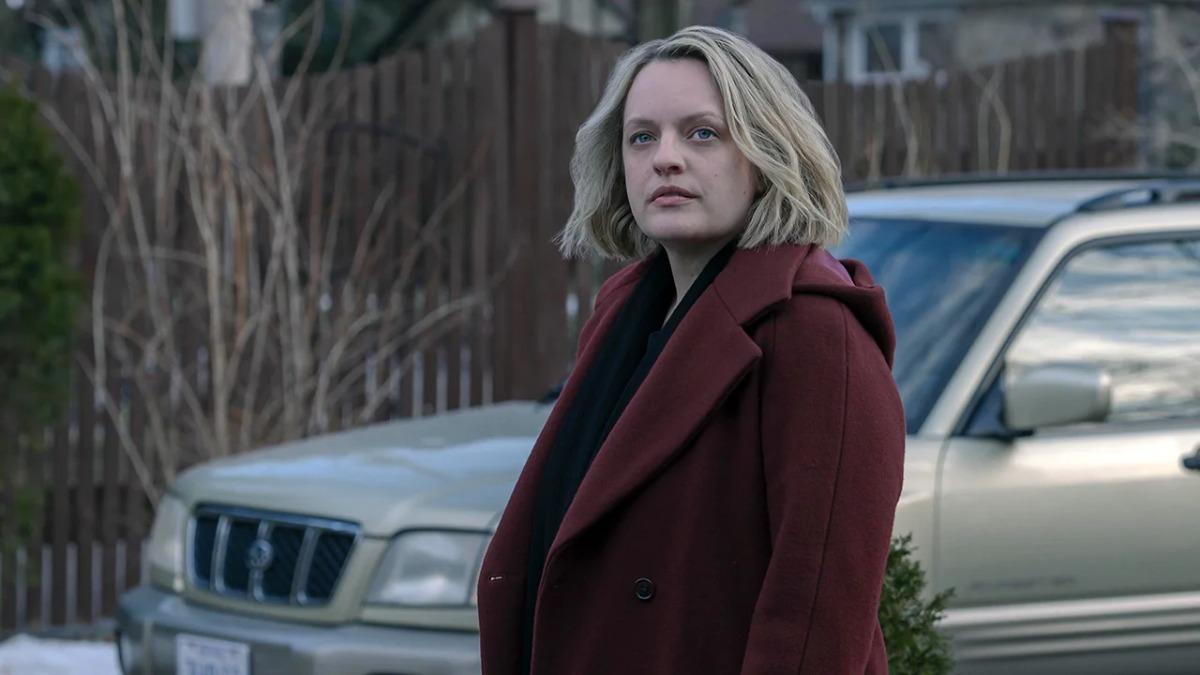 We never thought we'd see the day when June would return to Gilead to live there permanently in The Handmaid's Tale. But could she really do it and feel comfortable, knowing everything that happens to handmaids and other women? It's hard to believe that June will go to New Bethlehem, Lawrence's proposed Gilead-adjacent settlement, but it could be her only way to finally be with Hannah.
Article continues below advertisement
When Lawrence proposes the idea to June in the Oct. 26 episode, he explains that Hannah can live in New Bethlehem when she's married. And June, along with Luke and Nichole, can live in the town freely without the common restrictions that hang over Gilead. In fact, Lawrence's push for the town relies heavily on June's involvement.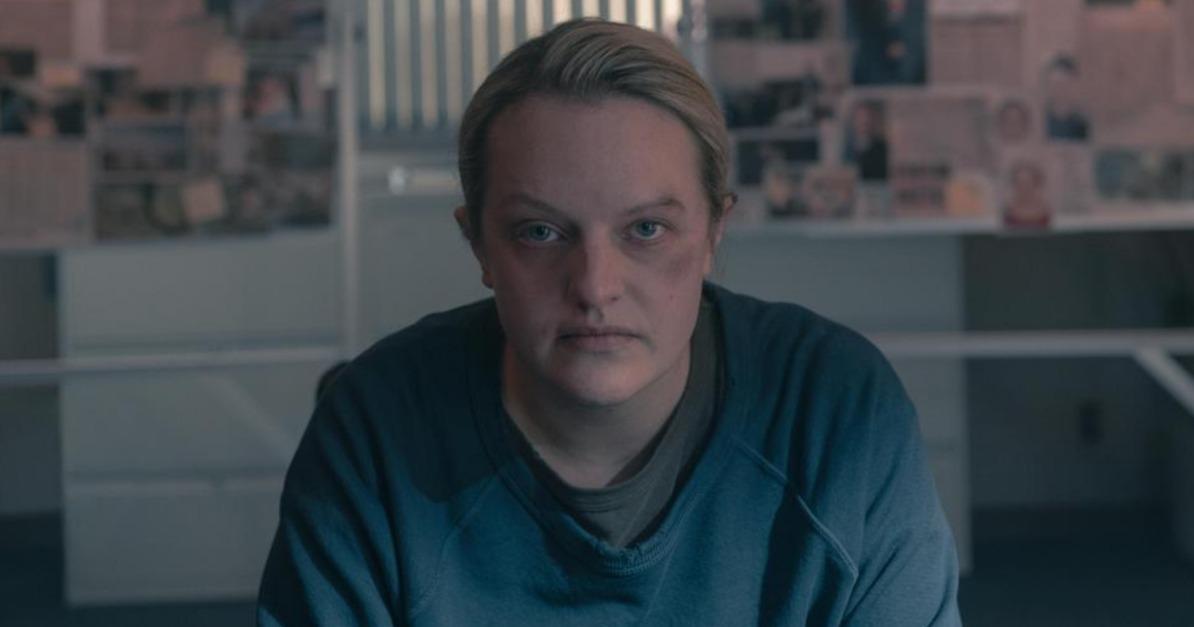 Article continues below advertisement
If she agrees to move there, then other people might trust it too, thereby lending more faith in what Gilead has to offer. But since Lawrence is one of the men behind what Gilead is at its core, it's hard to believe that New Bethlehem is the real deal. And there doesn't seem to be anything to stop guardians from supporting Martial Law on the streets of New Bethlehem.
What is New Bethlehem?
Lawrence has seen for some time that the way Gilead works doesn't, well, work. At least, not in a long-term sense. Gilead is still at war with the remaining parts of the U.S. and people are constantly escaping or trying to escape to find asylum in Canada. His solution is New Bethlehem, an island community on the outskirts of Gilead that still exists under the regime's control.
Article continues below advertisement
Except, according to Lawrence, the rules are a lot more lax. Lawrence describes the "island settlement" as a place where there are "no handmaids, no hangings" and "a place where refugees can get amnesty."
And, unlike Gilead proper, New Bethlehem doesn't include rules against women reading or writing.
Article continues below advertisement
It sounds like the kind of settlement that Lawrence once hoped Gilead would be. With the latter, Lawrence tells June, he had to use religious zealots to get it done. Now, however, as a high-ranking commander in Gilead, he has the power to make a new community that might better mirror his original vision.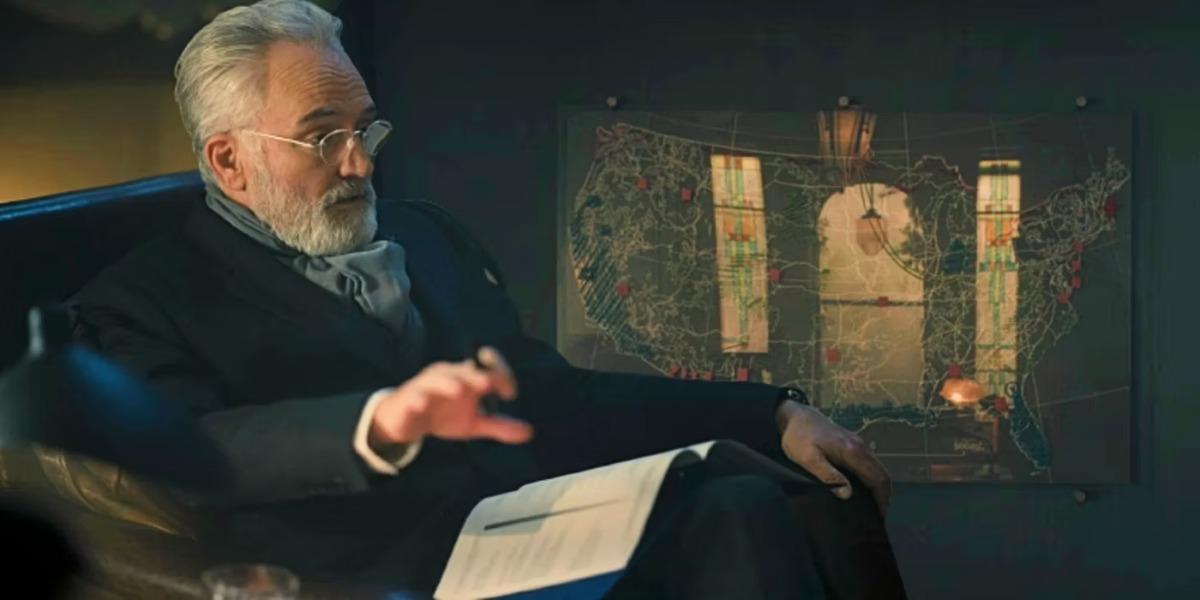 Article continues below advertisement
Does June go to New Bethlehem in 'The Handmaid's Tale'?
Lawrence tries to sell the idea of New Bethlehem to June by telling her that he can make sure Hannah lives there once she's married. June would be allowed to bring her family and start a new life there, with both of her children. But this also means June will have to give up some of her rights and give up her fight for Hannah for the time being.
But Lawrence promises her protection thanks to Nick, who will also be in New Bethlehem. It's a near perfect setup for June. There's a lot of uncertainty that comes with it, however. And, as we see at the end of the episode, Tuello might be able to get Hannah out before June has to move to New Bethlehem. Right now, she could go either way.
Watch The Handmaid's Tale on Wednesdays on Hulu.