Praise Be, 'The Handmaid's Tale' Season 5 Has Finally Arrived! Here's Your Official Episode Guide
Hulu's dystopian drama series 'The Handmaid's Tale' unveiled its first two Season 5 episodes; here's a guide for the rest of the season's schedule.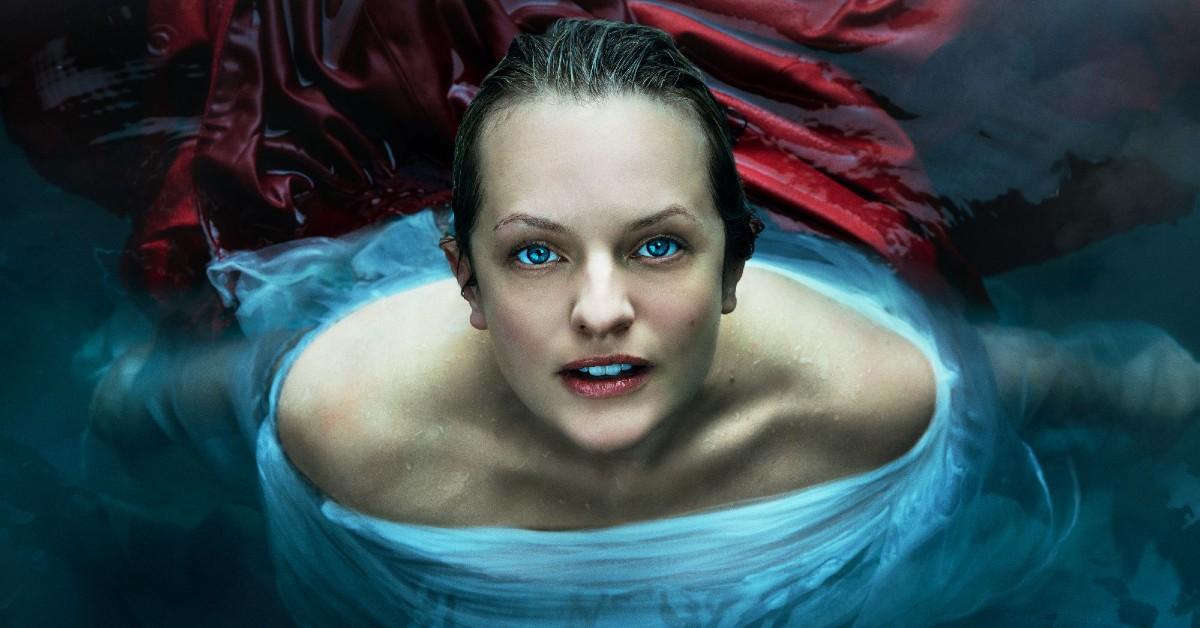 We've been sent good weather, and what we mean by that is The Handmaid's Tale Season 5 has officially arrived! The fifth installment of the unsettling dystopian series dropped on Hulu on Sept. 14, and fans finally get to see the sadistic drama unfold as the fate of June (Elisabeth Moss) — deemed 'Offred' and eventually 'Ofjoseph' — is unveiled subsequent to beating Fred to death with a group of (totally supportive) refugee Handmaids during the Season 4 finale.
Article continues below advertisement
For those who haven't been tapped into the pop culture world for the last five years (perhaps you've been busy touching grass, or watching mediocre shows), The Handmaid's Tale is an uber-disturbing, 15-time Emmy-winning, and continuously relevant series based on the 1985 novel of the same name by award-winning Canadian author Margaret Atwood. It sees what happens when helpless women are stripped of all their rights and used simply for their fertile wombs in a violent, misogynistic, fearmongering totalitarian society in New England.
Ah, does art imitate life or does life imitate art?
The Season 5 synopsis reads as follows: "June faces consequences for killing Commander Waterford while struggling to redefine her identity and purpose. The widowed Serena attempts to raise her profile in Toronto as Gilead's influence creeps into Canada. Commander Lawrence works with Aunt Lydia as he tries to reform Gilead and rise in power. June, Luke, and Moira fight Gilead from a distance as they continue their mission to save and reunite with Hannah."
We know, it's exciting, and we're here to break down the Season 5 release schedule.
Article continues below advertisement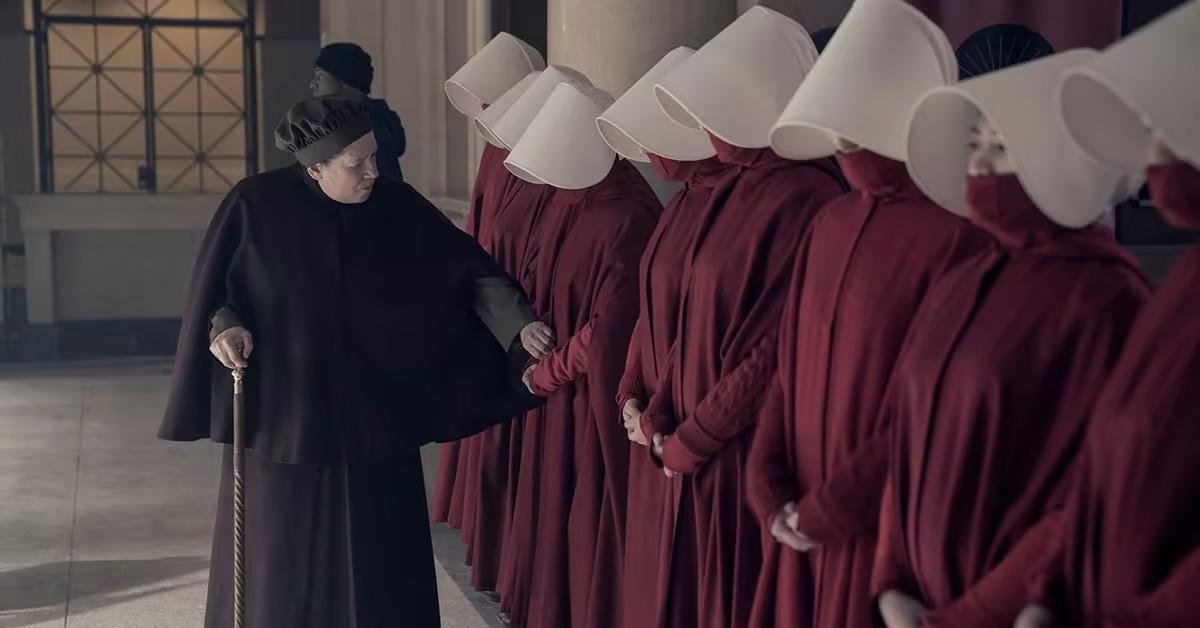 How many episodes is Season 5 of 'The Handmaid's Tale'?
With the first two episodes being released on Sept. 14, The Handmaid's Tale Season 5 will amass a total of 10 episodes. After the release of Episode 1 — titled "Morning" — and Episode 2 — titled "Ballet" — the final eight episodes of the season will release one at a time on Wednesdays at 12 a.m. ET.
The season finale is set to premiere on Nov. 9, 2022.
Article continues below advertisement
Madeline Brewer opened up about Janine's "June energy" in Season 5.
Now that June has escaped to Canada, the handmaids of Gilead need a new heroine, a new voice of reason to guide them through their hell on earth, and in Season 5, Janine might take that role. They need a new rebellion leader!
"Janine steps into some June energy this season and that's so rewarding to see the way that her friend has impacted her," Madeline Brewer told Collider.
Article continues below advertisement
"Now that June is gone from Gilead and Janine is there, Janine steps up in a way that she was happy to never do while June was there but realizing that there is an absence, there is a missing piece, and someone needs to fill that role. I don't think you can get through Gilead at all without a June. So I think Jeanine recognizes that these new girls, she needed to be their June, a version of her," she continued.
Those are huge shoes to step into, but if anyone can do it, it's Janine Lindo.
We'll leave you with this fun fact: To get into the headspace of Janine, Madeline Brewer listens to songs like "All I Have to Do Is Dream" by the Everly Brothers, "This Bitter Earth" by Dinah Washington, and "I Only Want to Be With You" by Dusty Springfield. It's all about setting the tone.
Catch new Season 5 episodes of The Handmaid's Tale Wednesdays on Hulu.