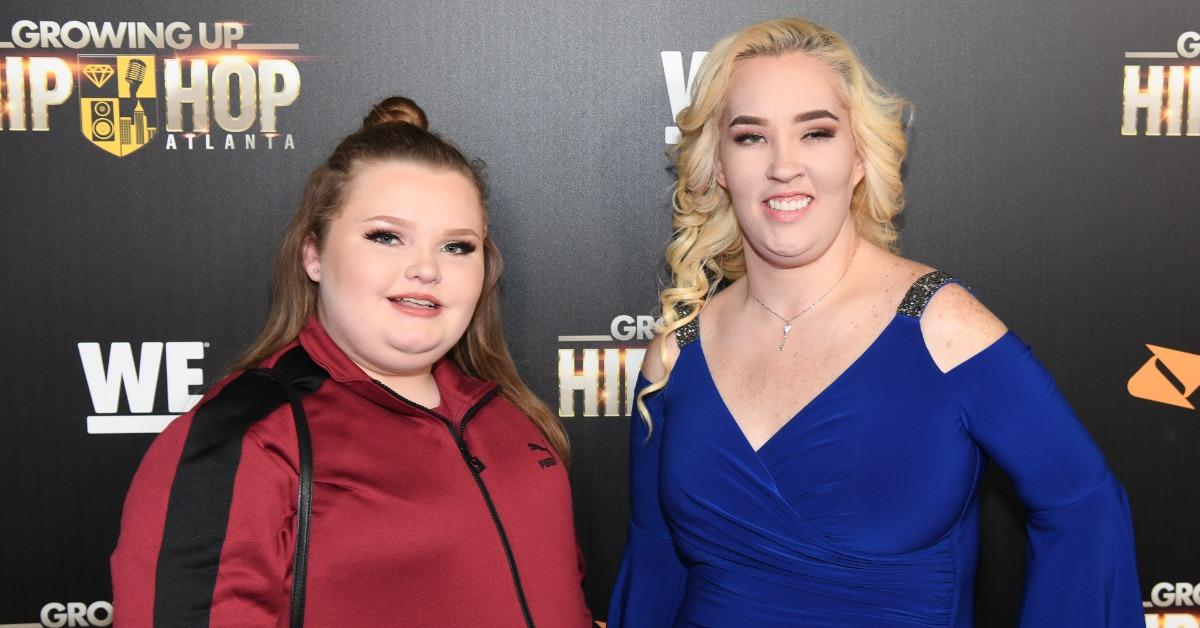 Mama June Shannon Opens up About Her Complicated Relationships With Her Daughters (EXCLUSIVE)
It has been more than 10 years since the world was introduced to June "Mama June" Shannon and her family on reality TV. They went from Toddlers & Tiaras to their own show, Here Comes Honey Boo Boo, both on TLC, and are now featured on WeTV's Mama June: Road to Redemption.
Season 6 shares more about the family's life, and fans want to know: Does Mama June talk to her daughters these days?
Article continues below advertisement
Distractify spoke exclusively with June ahead of Season 6 and learned about some of what viewers could expect when they reunited with her and her daughters on the small screen.
There has been no shortage of drama between June and her four daughters: Anna, 27, Jessica, 25, Lauryn, 21, and Alana, 16. And Season 6 addresses that drama while showing whether there's hope left for the mother and daughters to have stronger relationships.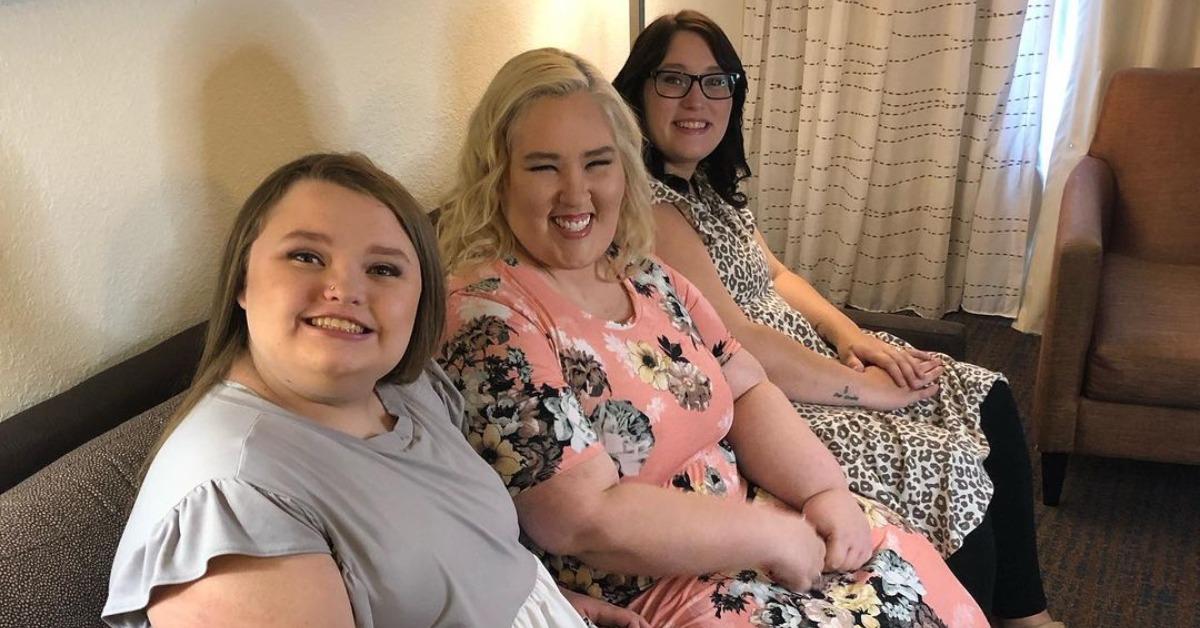 Article continues below advertisement
Does Mama June talk to her daughters now?
June revealed she has now been sober for 29 months. She previously admitted to struggling with methamphetamine addiction, which was a point of contention between June and her family. But her road to recovery may have been what helped her daughters slowly welcome June back into their lives. However, as June explained, things between her and her daughters are still "on the mend" at this time.
"It's just a work in progress," June said. "I tell people, we see them, [but] now we're a few hours away, so it's kind of a little bit, you know, harder. I'll tell you like this, the kids are grown, even Alana's gonna be 17 in August. And do they still need their mother, do I still need them? Yes, because that is our small little circle."
But, she explained, her older daughters are "grown and they have their own families."
Article continues below advertisement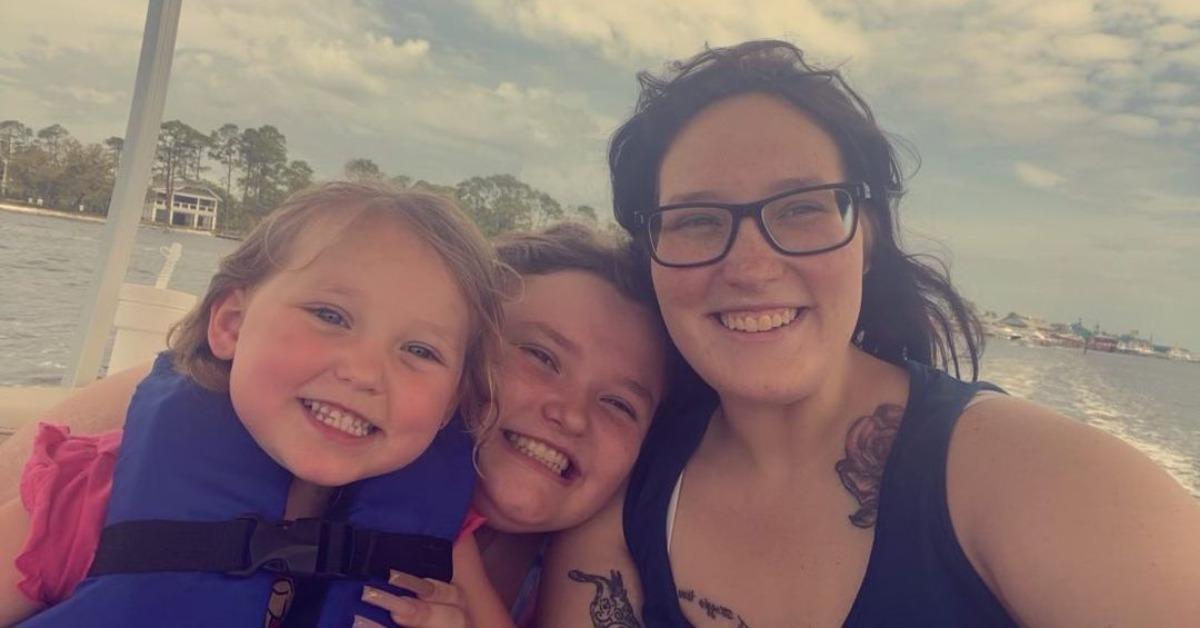 Pumpkin revealed to Distractify in a separate interview that Mama June saw her twins, who were born in May 2022, just once and she doesn't have much contact with her mother now.
"As of, like, right now, we don't really talk much," Pumpkin shared. "She moved to Alabama with her now-husband. So we don't really get to see her. She saw the twins once and that was when we were at the hospital, and I had just given birth to them, basically. That's pretty much it."
Article continues below advertisement
In the Season 6 trailer for Mama June: Road to Redemption, Pumpkin reveals that she wants custody of her younger sister Alana. Pumpkin tells June in the trailer, "You better be ready for a fight." Now, outside of the show, Pumpkin was granted full custody.
Pumpkin and Alana's 25-year-old sister, Jessica "Chubbs" Shannon, also lives with Pumpkin. June's other daughter, Anna "Chickadee" Cardwell, isn't featured on reality TV very frequently anymore, but fans remember her from Here Comes Honey Boo Boo. And according to June, the reality star maintains some semblance of contact with all of them.
Article continues below advertisement
Mama June has a new boyfriend in 'Mama June: Road to Redemption' Season 6.
Aside from a custody battle with Pumpkin, June shares a new side of herself in Season 6 of Mama June: Road to Redemption.
"You're going to see me finding myself and, you know, finding out who June Shannon is for the first time ever in her life," June told Distractify.
Getting to know this new version of June also includes meeting her boyfriend, Justin Stroud, who June said she met on TikTok. Since the season premiered, June and Justin got married, but that won't play out in Season 6.
While June couldn't divulge too many details ahead of the season, the reality star did reveal that Justin is trying to "put the pieces" of who she is back together with her.
Watch Mama June: Road to Redemption on Fridays at 9 p.m. EST on WeTV.