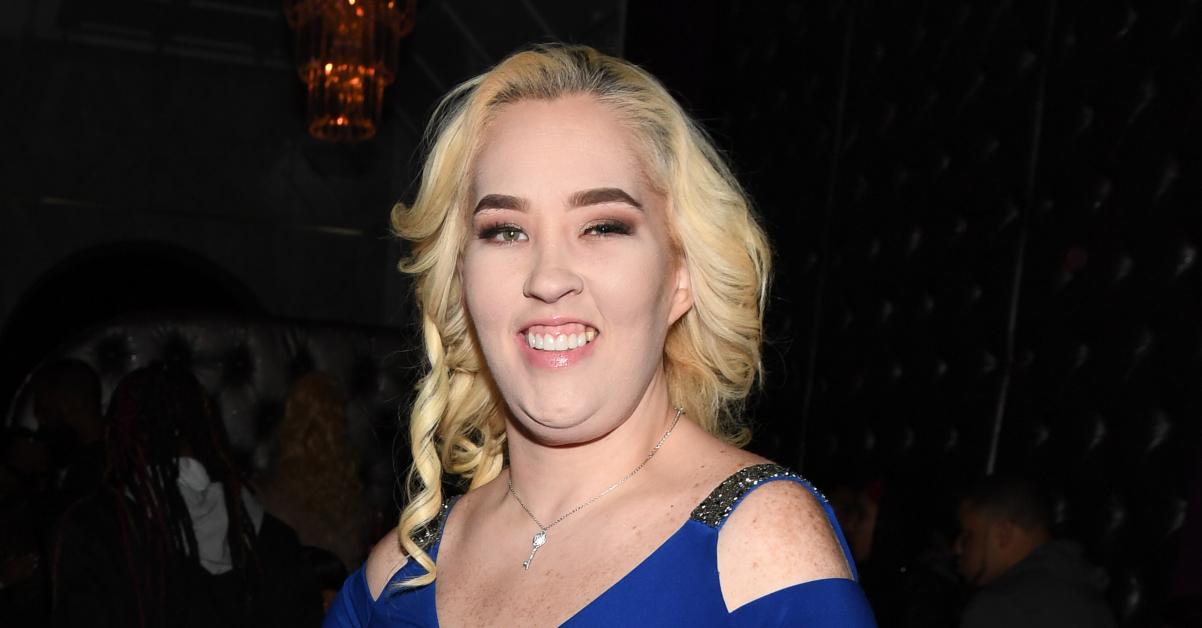 Mama June Is Sober and Wants Full Custody of Alana in 'Road to Redemption' Season 6
Alana Thompson (formerly known as Honey Boo Boo) made her television debut on TLC's Toddlers & Tiaras in 2012. At that time, no one — especially the family matriarch, June Shannon — could have predicted the devastation that would strike her family in the coming years.
Following the premiere of Here Comes Honey Boo Boo, June and her daughters were catapulted into the spotlight. But it wasn't long before things went left. News broke that June was romantically linked with a convicted sex offender in 2014.
Article continues below advertisement
After she parted ways with her ex, June developed a drug addiction and was later arrested for possession alongside her longtime boyfriend, Geno Doak.
But after years of being the queen of controversy, June turned over a new leaf in Season 5 of Mama June: Road to Redemption. She and Geno enrolled in a rehabilitation program that helped the couple get back on their feet. It's been more than a year since June committed to sobriety. So, where is she now?
Article continues below advertisement
Where is Mama June now? She claims she spent $750,000 on her addiction.
According to June, she's been sober since January of 2020. And she's made some major changes in her life since then. Along with losing weight and purchasing a luxury condo, June has also tried to mend fences with her four daughters.
June's arrest prompted her third-eldest daughter, Lauren Shannon, to fight for full sole custody of Alana. But in teasers for the mid-season premiere of Mama June: Road to Redemption, their mom refuses to give up her rights. She tells cameras in a recently released promo, "There's a lot that happened behind closed doors that a lot of people don't know."
The pending custody battle could derail the family's progress all over again, and Alana is once again stuck in the middle.
Article continues below advertisement
June previously admitted to spending hundreds of thousands of dollars to support her addiction to meth and crack cocaine and she's still working to get back in her daughter's good graces.
"I spent, like, $750,000. I had a lot of money saved up because that's just me, I'm just a frugal type of person," June told Us Weekly, before adding that it could have been upwards of "like $1.5 million."
The reality star pleaded not guilty to her drug charge and was subsequently sentenced to 100 hours of community service. Geno, on the other hand, wasn't as lucky, as he was given 16 months of jail time. So, are June and Geno still together?
Article continues below advertisement
Did Mama June and Geno break up?
Although Geno and June were still going strong when Season 5 of Road to Redemption premiered, the two have since parted ways. In late 2021, June revealed news of their breakup on Instagram. The reality star didn't share the reason behind their split, but she hasn't wasted any time moving on.
Today, June is dating an auto mechanic named Justin Stroud, who's nearly 10 years her junior and also appears to have a criminal record. June teases that she might be falling in love in promos for Season 6.
When's the 'Mama June: Road to Redemption' Season 6 release date?
The sixth season of Mama June: Road to Redemption is slated to begin on May 13 at 9 pm EST on WEtv.
If you or someone you know is struggling with alcohol or drug abuse, call SAMHSA's National Helpline at 1-800-662-4357.