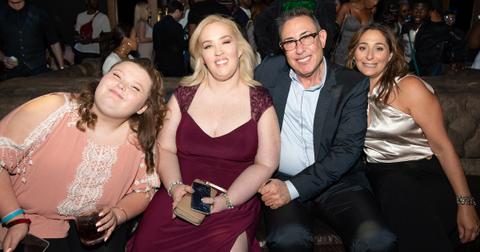 Mama June Breaks Her Silence on Social Media — "Everyday Is a Struggle"
By Amber Garrett

Updated
It's been a rollercoaster of ups and downs for Mama June Shannon since her family skyrocketed to fame with daughter Alana "Honey Boo Boo" Thompson's appearance on Toddlers and Tiaras and, eventually, her spin-off show, Here Comes Honey Boo Boo.
And it seems this year brought perhaps the biggest low with Shannon's March 2019 arrest for suspicion of possession of a controlled substance. The couple's arrest stemmed from a report of a dispute between the couple at a gas station in Macon County, AL.
So where is Mama June now?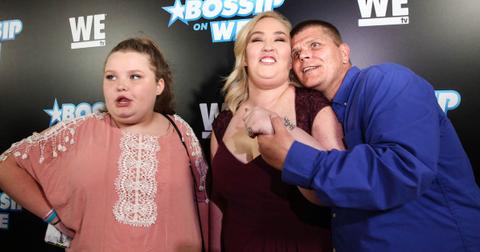 Yesterday (Jan. 23), the former reality star posted a car selfie on social media, and opened up about her recent troubles. "Well decided to get back at it. I'm not saying I'm perfect as everyday is a [struggle] n some days i just want to disappear," she wrote. "Even though me n kids aren't still seeing each other n its [been] very hard on all of us but i hope one day that will [change] as I want them to know i miss n love them very much."
In September, Shannon and her boyfriend Geno Doak were charged with felony possession after a grand jury review of the evidence collected during their March arrest. Shannon and Doak are accused of being in possession of crack cocaine, which is a felony, and a crack pipe, which carries a misdemeanor charge. The couple allegedly had hypodermic needles in their possession as well. Doak also faces a domestic violence charge.
The arrest came mere days after Shannon and her family filmed an intervention that aired in May on Mama June: From Not to Hot. Though June's family had convinced her to go to a North Carolina treatment facility, she checked herself out 12 hours later. A placard at the end of the show indicated "Geno picks her up. Their whereabouts are unknown."
Though the couple did not appear in court for their arraignment on Oct. 15, their attorney was present on their behalf and entered a not guilty plea on all counts. Prior to the hearing, Mama June sold her home for far less than she paid for it and far less than it was worth.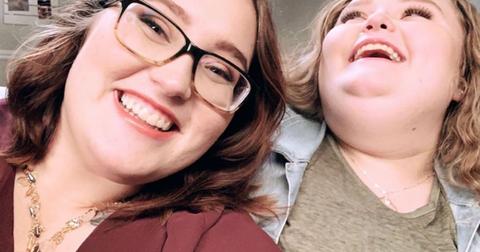 According to TMZ, she was living in an RV in August, and now she appears to be moving from hotel to hotel with her boyfriend. She has been estranged from her family ever since the intervention. Fearing for her health, the family had the cops conduct a welfare check on June in September.
A report from TMZ earlier this month indicated the situation hasn't changed much. Her communication with the family has been spotty and sources close to the family say they are "deeply concerned" for her health and have taken to looking for her SUV at area hotels just to get an idea of where she is on any given day.
While her mom is AWOL, Alana has been living with her older sister Pumpkin and her family. Alana is a freshman in high school now. Here's hoping June finds a road back to health and a good relationship with her family.