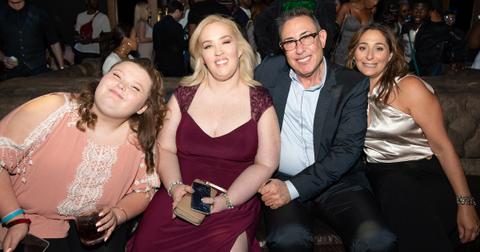 Mama June Is Celebrating Almost Seven Months of Sobriety
By Amber Garrett

Updated
It's been a roller-coaster of ups and downs for Mama June Shannon since her family skyrocketed to fame with daughter Alana "Honey Boo Boo" Thompson's appearance on Toddlers and Tiaras and, eventually, her spinoff show, Here Comes Honey Boo Boo.
Article continues below advertisement
But it seems the biggest low was June's March 2019 arrest for suspicion of possession of a controlled substance. The couple's arrest stemmed from a report of a dispute between the couple at a gas station in Macon County, Ala. Now, Mama June claims she and boyfriend Geno Doak are celebrating seven months of sobriety. So, where are they now?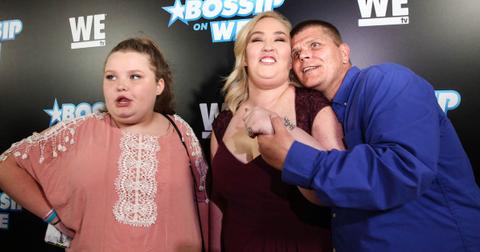 Article continues below advertisement
Where is Mama June now?
The 41-year-old previously admitted to abusing meth and crack cocaine, which also deteriorated her relationship with her kids. Earlier in August 2020, June shared a message with her Instagram followers in honor of receiving her six-month sobriety chip.
"I know my birthday isn't until Monday, but I want to share this six-month blinged out chip that my manager sent me for my birthday," she said in an Instagram message. "It's probably the thing I'm proud of the most, because now me and Geno are over six months clean. This is amazing, y'all, I'm so proud of this."
Article continues below advertisement
With Mama June and Geno continuing to live a sober lifestyle, they are also focused on losing the weight they've gained. According to the Dailymail, the reality star is heading to California to undergo liposuction, a tummy tuck, and new veneers.
Geno will be getting gastric sleeve surgery and new teeth.
Article continues below advertisement
Mama June opened up about her personal life in January 2020.
Back in January, the former reality star posted a car selfie on social media, and opened up about her recent troubles.
"Well decided to get back at it. I'm not saying I'm perfect as everyday is a [struggle] n some days i just want to disappear," she wrote. "Even though me n kids aren't still seeing each other n its [been] very hard on all of us but i hope one day that will [change] as I want them to know i miss n love them very much."
In September 2019, June and her boyfriend were charged with felony possession after a grand jury review of the evidence collected during their March arrest. June and Geno were accused of being in possession of crack cocaine, which is a felony, and a crack pipe, which carries a misdemeanor charge. The couple allegedly had hypodermic needles in their possession as well. Geno also faced a domestic violence charge.
Article continues below advertisement
The arrest came mere days after the mother of four and her family filmed an intervention that aired in May on Mama June: From Not to Hot. Though June's family had convinced her to go to a North Carolina treatment facility, she checked herself out 12 hours later. A placard at the end of the show indicated "Geno picks her up. Their whereabouts are unknown."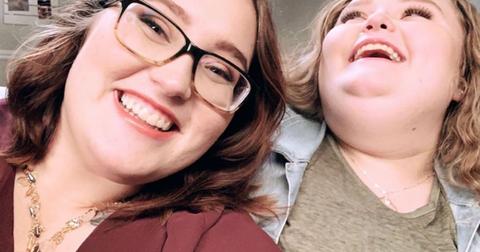 Article continues below advertisement
Though the couple did not appear in court for their arraignment on Oct. 15, their attorney was present on their behalf and entered a not guilty plea on all counts. Prior to the hearing, Mama June sold her home for far less than she paid for it and far less than it was worth.
According to TMZ, she was living in an RV last August, and was reportedly moving from hotel to hotel with her boyfriend. She had been estranged from her family ever since the intervention.
Thankfully, it appears June and Geno have turned their lives around.
"I lost who I was for a while, I do believe that," she said on her WE tv reality show. "I do believe that the person I wanted to kill is in the past."