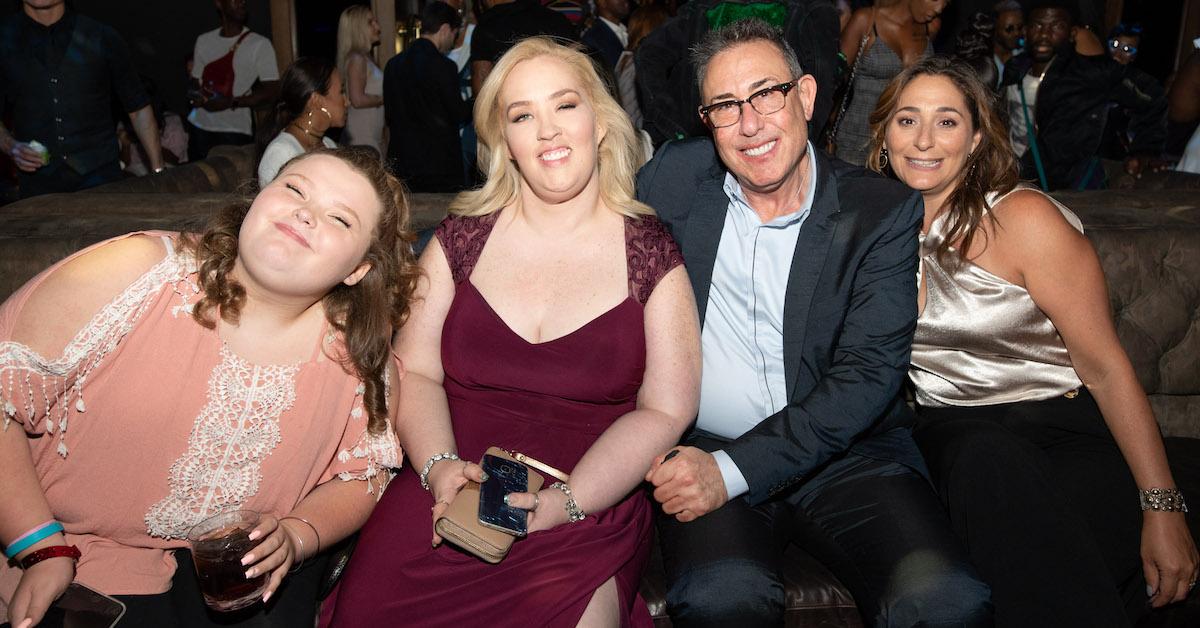 Mama June Is Opening Up About Her Past Addiction Battle on a New Reality Show
By Amber Garrett

Apr. 22 2021, Updated 2:37 p.m. ET
It's been a roller-coaster of ups and downs for Mama June Shannon since her family skyrocketed to fame with daughter Alana "Honey Boo Boo" Thompson's appearance on Toddlers and Tiaras.
June, her four daughters, and her ex-boyfriend Sugar Bear (Mike Thompson) had their own wildly popular spin-off series on TLC called Here Comes Honey Boo Boo. It ran from 2012 to 2014, but it came to a swift end after the matriarch was accused of being in a relationship with a convicted child molester.
Article continues below advertisement
Following the show's cancelation, June had a tumultuous few years, which included drug use and other legal issues.
The biggest low was arguably June's arrest in March of 2019 for suspicion of possession of a controlled substance. She was apprehended by authorities in Macon County, Ala. after getting into an argument with boyfriend Geno Doak.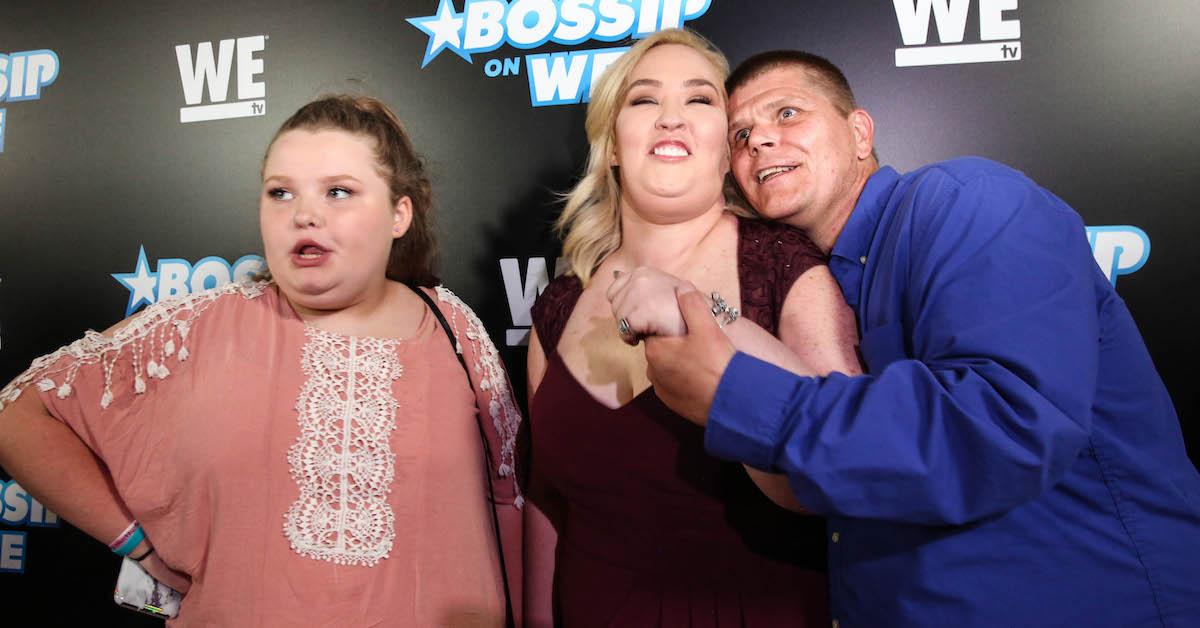 Article continues below advertisement
The arrest happened amid an estrangement from her daughters, but June has since gotten her life back on track. She's now returning to reality television with over a year of sobriety under her belt. 
She's telling her side of the story for the first time at length in several years on WE tv's Mama June: Road to Redemption. 
Where is Mama June now? She claims she spent $750,000 on her addiction.
The 41-year-old previously admitted to abusing meth and crack cocaine, which deteriorated her relationship with her kids. She got sober in January of 2020, and she has celebrated her milestones on Instagram ever since.
As of March of 2021, the reality star is 14 months sober. Now, she's opening up about how much of a financial toll her drug usage took on her.
In the height of her drug issues, Mama June said that she spent anywhere between $750,000 to $1.5 million to fuel her habits. 
Article continues below advertisement
"I spent, like, $750,000. I had a lot of money saved up because that's just me, I'm just a frugal type of person," June told Us Weekly, before adding that it could have been upwards of "like $1.5 million."
She said that there were days that she was spending around $4,000 on drugs for herself and for Geno.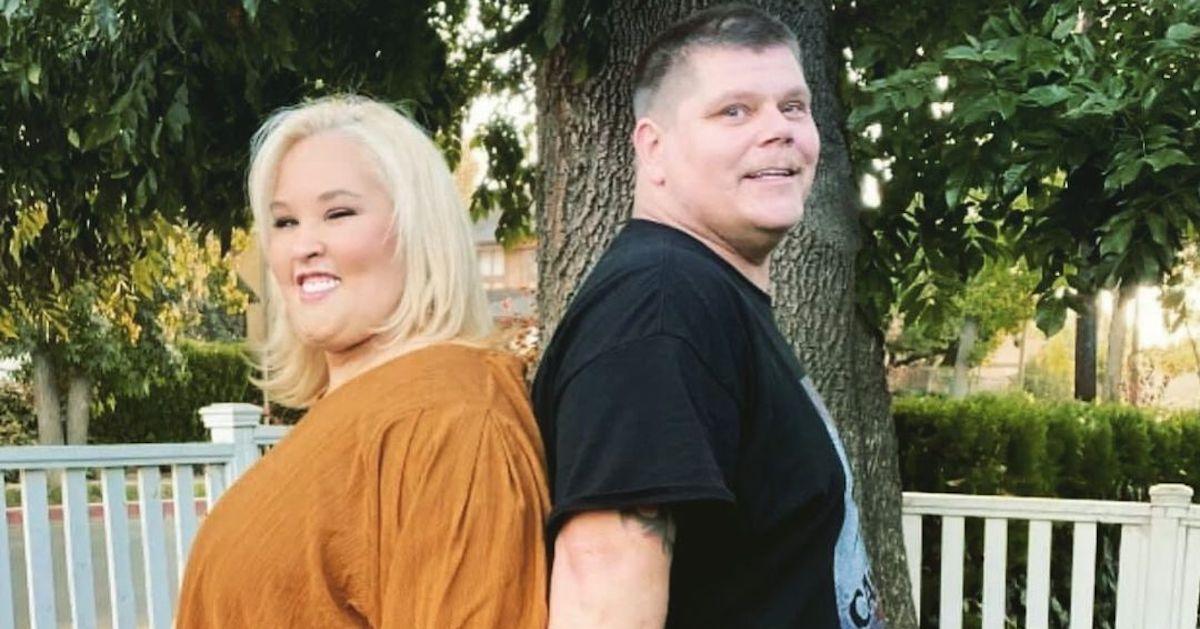 Article continues below advertisement
Did Mama June and Geno break up?
Though her kids previously spoke out about how they think Geno isn't a good influence on their mom, Mama June is still with him. The two have now been together for more than five years (they began dating within a year of her split from Sugar Bear).
Their relationship has been fraught with drama over the years.
In September of 2019, June and her boyfriend were charged with felony possession after a grand jury review of the evidence collected during their arrest from March of that year. June and Geno were accused of being in possession of crack cocaine, which is a felony, and a crack pipe, which carries a misdemeanor charge. The couple allegedly had hypodermic needles in their possession as well. Geno also faced a domestic violence charge.  
Article continues below advertisement
The arrest came mere days after the mother of four and her family filmed an intervention on Mama June: From Not to Hot. Though June's family had convinced her to go to a North Carolina treatment facility, she checked herself out 12 hours later. 
Article continues below advertisement
Though the couple did not appear in court for their arraignment in October of 2019, their attorney was present on their behalf. A not guilty plea was entered on all counts. Prior to the hearing, Mama June sold her home for far less than she paid for it and far less than it was worth. 
More than a year after said legal battles, Geno and June are clearly aiming to put their past behind them for a new beginning. This might, in fact, include an engagement.
As viewers of Here Comes Honey Boo Boo will remember, Mama June was not interested in ever legally getting married. However, she's recently fueled engagement rumors, as she's been sporting a ring on that finger on Instagram.
Now that the Geno and June are sober, hopefully things can get back on track with the reality star and her girls. 
Mama June: Road to Redemption airs on Fridays at 9 p.m. ET on WE tv.