Mama June Talks Sobriety and Ongoing Health Issues: "I Have Way too Much to Lose" (EXCLUSIVE)
Where is Mama June now? The WE tv star gave 'Distractify' an exclusive update on her daughters, health problems, and relationship with Justin Stroud.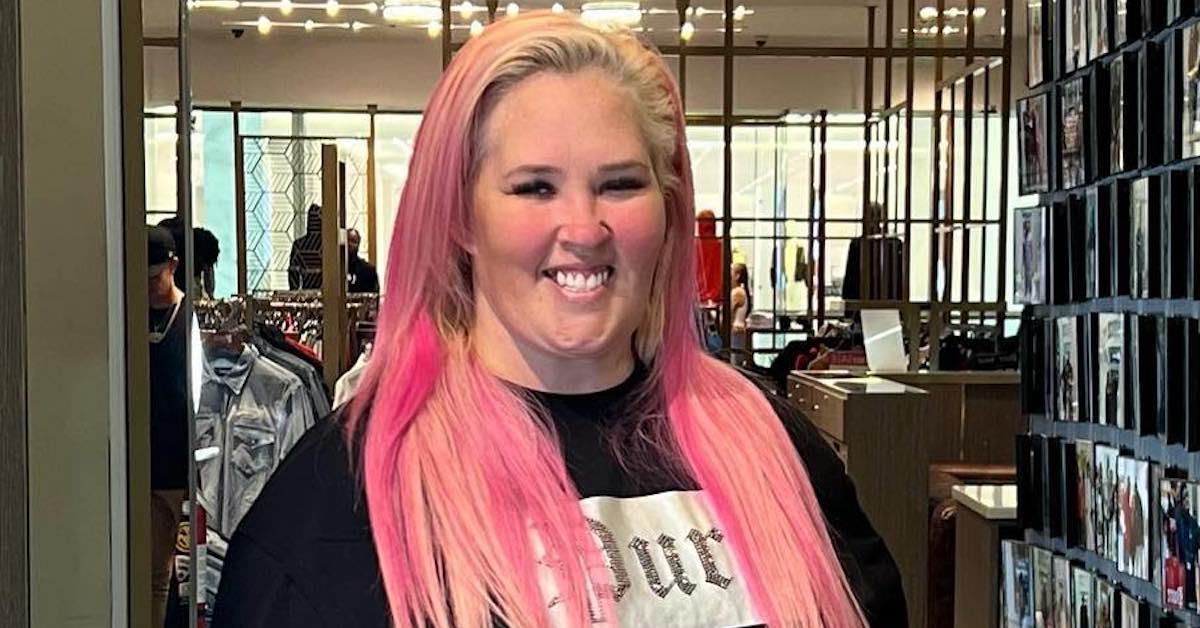 Alana Thompson (formerly known as Honey Boo Boo) made her television debut on TLC's Toddlers & Tiaras in 2012. At that time, no one — including the family matriarch, June Shannon — could have predicted the devastation that would strike her family in the coming years.
Rumors that June developed a drug addiction were confirmed after she was arrested for possession alongside her longtime boyfriend, Geno Doak. But after years of being the queen of controversy, June has turned over a new leaf.
Article continues below advertisement
Following her split with Geno, June has a new lease on life ... and a new man.
However, June's journey hasn't been an easy one. Despite her efforts to make amends to her daughters for her absence, the Spring 2023 premiere of Mama June: Family Crisis proved that she still had a long way to go. In an exclusive interview with Distractify, June shared an update on her ongoing health problems, where her relationship with her daughters stands today and more.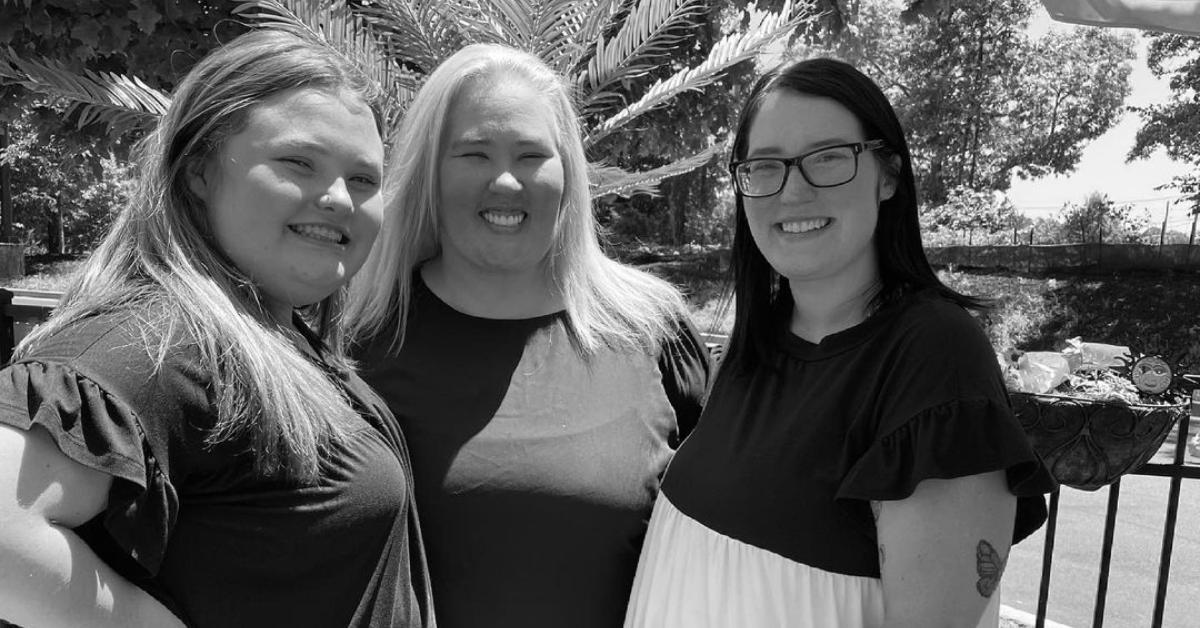 Article continues below advertisement
Where is Mama June now?
June said that she's been sober since 2020 and has "no desire" to go back to her old lifestyle.
"The one thing that gets me so frustrated the most is people keep thinking that I'm out doing the same bulls--t that I've been doing," June told Distractify. "People come so many times and say, 'Oh, well, she's still using.' No baby girl, no baby boy. I'm not."
"I have way too much to lose. I mean, I'm in a whole different mindset than I was. I don't even know that person from back then. So, it's definitely not who I am today," she added.
Now, June is focused on her family. From men to money, June and her children haven't always seen eye-to-eye. However, June said the whole family is committed to finding common ground — especially after they learned the news that her eldest daughter, Anna Marie "Chickadee" Cardwell, had been diagnosed with adrenal carcinoma.
"We [were] actually like talking to her long before the cancer [diagnosis] came about," June shared, adding that their relationship is a "work in progress."
Article continues below advertisement
Following her diagnosis, Anna moved in with June and Justin, who live in Alabama. Additionally, her sisters Pumpkin, Alana, and Jessica, travel to and from Georgia to help with Anna's care. "It's a lot traveling back and forth. But it's something that we knew we were gonna have to do being in two different states."
Unfortunately, June is also dealing with her own health problems as her headaches — along with her eyesight — worsen.
Article continues below advertisement
"I'm actually just trying to find the right doctors to be able to take care of the issues even though the scans are all coming back clear. You know, I'm just trying to find the right doctor to be able to kind of actually listen and give me the right treatment that I need," June said.
Amid her ongoing health issues, June said that her hubby, Justin Stroud, has been by her side every step of the way.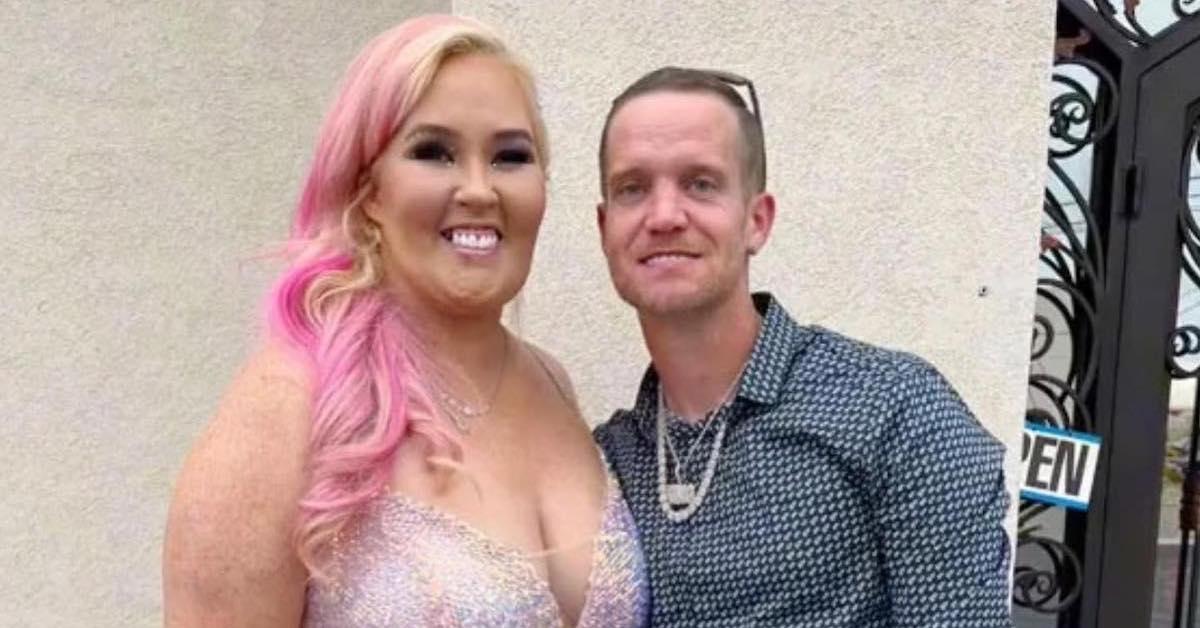 Article continues below advertisement
Mama June offered an exclusive update on her relationship with Justin Stroud!
June proposed to Justin, a mechanic nearly 10 years her junior, during his prison sentence. Although the couple received backlash from critics, June said that she and Justin are a match made in heaven. The couple first tied the knot at the courthouse in March 2022. Later, they had a formal wedding with family and friends in Panama, Fla. And according to June, aside from a family in crisis, they haven't faced any major challenges in their relationship.
"Going back and forth between Alabama and Georgia has been stressful. Having to make sure [Anna] gets her treatments, to make sure she's good at the end of the day. Like also like working on my relationship my girls, but outside of that, there's been no personal struggles, like with us personally, you know," June told us.
Watch Mama June: Family Crisis on Fridays at 9 p.m. EST on WE tv.