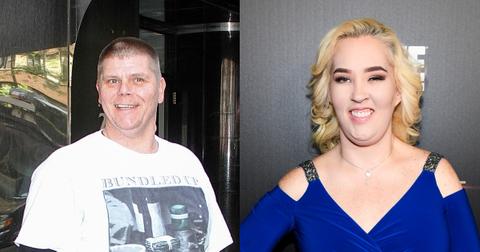 June Shannon (aka Mama June) Has Been Sober For Almost Seven Months
By Leila Kozma

Sep. 15 2020, Published 4:20 p.m. ET
"Relapse is happening, it's coming. We know that. Three weeks, three months, six months, it's happening," Dr. Ish Major, the therapist working with June Shannon (aka Mama June) and her boyfriend, Eugene Edward "Geno" Doak, told The Sun in a recent interview.
The star of Mama June: From Not to Hot and her partner celebrated their six-month anniversary of being sober in early August. But worried fans want to know — how long are they going to last?
Article continues below advertisement
Is Mama June sober today?
The star announced on Aug. 8, 2020 that she and her boyfriend reached a new milestone in their journey toward recovery. According to Dr. Ish, however, the worst is yet to come.
"Relapse is a part of recovery. I do suspect there will be one. They're a couple of months out and their recovery is still very, very fragile," Dr. Ish told The Sun.
Going clean is still a relatively new development for the stars who made headlines with drug addiction-related issues on several occasions in the past year or so.
Article continues below advertisement
Shannon sold her house to be able to buy drugs.
Shannon sold her lavish home in Hampton, Ga. for $100,000 in October 2019. It's understood that she made the rushed decision so as to liquidate more funds to sustain her increasingly severe addiction.
She was a regular crack cocaine and methamphetamine user. According to People, she would also self-medicate with Xanax and a painkiller prescribed for tension headaches, Fioricet.
Article continues below advertisement
"The only reason I sold the house, we was dead f---ing broke," she admitted on a previous episode of Mama June: From Not to Hot, as cited by People.
"Because you know at that point we was doing quite a bit ... I mean, it was a couple ounces a day," she explained, before adding that "our habit was $2,500 a day, if not more."
For a while, Shannon and Doak were staying at hotels. Reportedly, they would also spend nights in their car.
The couple were arrested for drug possession in March 2019.
As a previous article by Alabama Local News reveals, the reality stars were arrested on suspicion of possession of a controlled substance and drug paraphernalia on Friday, March 13, 2019.
As the outlet reveals, a bystander called the police after noticing the signs of a domestic disturbance near the highway connecting Shorter, Ala. and Georgia.
Article continues below advertisement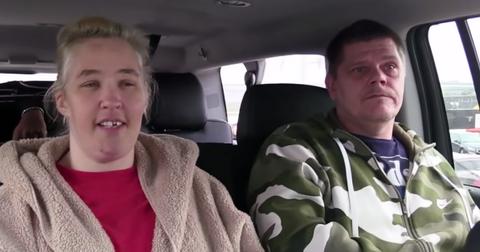 By the time the authorities got to the scene, the couple had parked their car in the parking lot at the Sunoco gas station on Pleasant Spring Drive in Tuskegee, Ala.
They charged Doak with third-degree domestic violence on the spot. After they requested the couple to step outside of the vehicle, they also found controlled substances and drug paraphernalia, leading them to charge both with felony drug possession and unlawful possession of drug paraphernalia.
Article continues below advertisement
The court trial began on Oct. 15, 2019. According to TMZ, however, neither Shannon nor Doak had shown up in person, requesting their lawyer to enter a not guilty plea on their behalf instead.
The trial was postponed in April 2020, due to the coronavirus (COVID-19) pandemic. If found guilty, Shannon and Doak could be facing up to one year in jail.
If you or someone you know needs help, use SAMHSA's Behavioral Health Treatment Services Locator to find support for mental health and substance use disorders in your area: https://findtreatment.samhsa.gov, or call 1-800-662-4357 for 24-hour assistance.
If you or someone you know is experiencing domestic violence, call the National Domestic Violence Hotline at 1−800−799−7233.