Does Micah Plath Smoke Weed Now? Fans Are Curious About How Open-Minded He Is These Days
Does Micah Plath from 'Welcome to Plathville' smoke weed? It's a topic he has brought up more than once on and off the show and fans think he smokes.
When Micah Plath joined two of his siblings who not only left home, but left the family's conservative beliefs behind, fans wondered how open-minded he would be. Flash-forward to now, in Season 4 of Welcome to Plathville, when Micah is living as a model in Los Angeles and experiencing a life very different from the one he grew up in.
And when he mentioned legalized weed on the show, some fans wondered if it means Micah smokes weed now.
Article continues below advertisement
Micah did reveal on Welcome to Plathville that his grandmother used to grow weed, so it seemed to open the door even wider to the possibility that Micah would be open to experiencing the legal substance for the first time upon his arrival in L.A.
He even said in the season premiere that he tried weed for the first time. But that doesn't necessarily mean he regularly smokes now.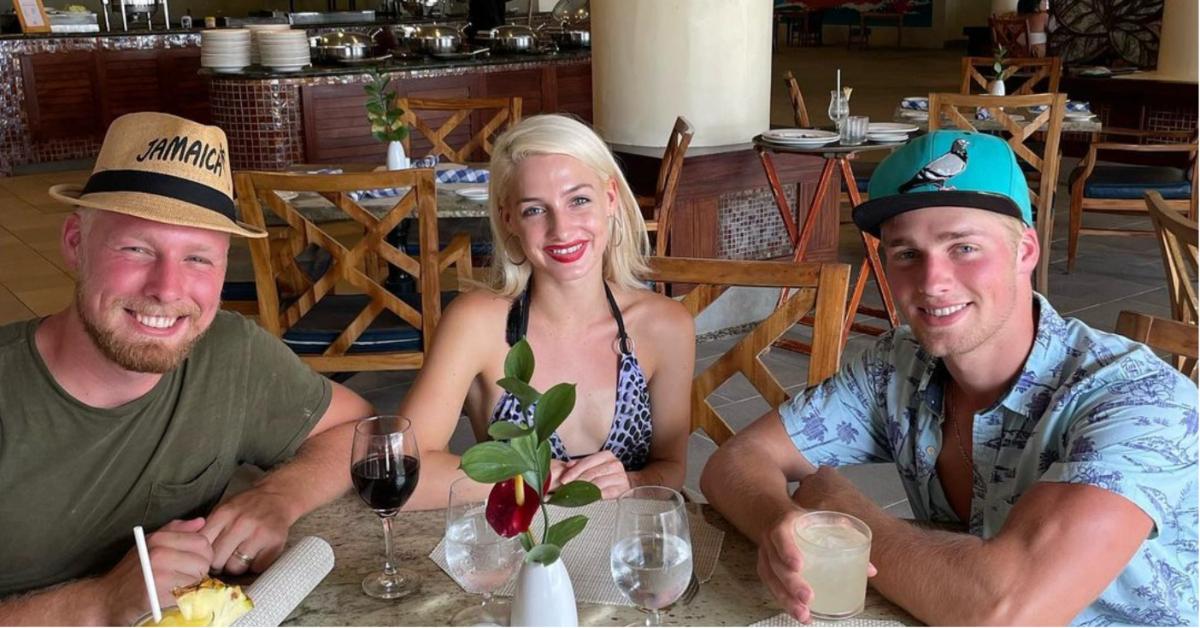 Article continues below advertisement
Does Micah Plath smoke weed?
Micah grew up in a home that shunned not only technology for purposes other than school work, but also sugar and general pop culture. When he moved to L.A., he still didn't know much about Marvel superheroes or mainstream music. But now, things have changed a lot for him.
In fact, in a June 2022 Instagram post, Micah pointed out how he is shown in the front-row audience in Snoop Dogg's Netflix special, Snoop Dogg's F*Cn Around Comedy Special.
When Snoop makes a comment about people in the audience who are sober, the camera pans across different people, including Micah. In the caption of the Instagram post, Micah wrote that his experience was "more of a natural high that night."
But in the clip, Micah is wearing a Snoop short with a marijuana leaf. So it's possible that Micah dabbles with weed recreationally, though he hasn't been more vocal about usage outside of Welcome to Plathville.
Article continues below advertisement
Either way, fans are rooting for him to live his best life out from under the thumb of his parents' rules. Most fans in a reddit thread about Micah's attendance at the Netflix special's taping wrote how they love that Micah is getting out to experience the world, whether it's through experimenting with weed or just being exposed to different things.
Article continues below advertisement
Micah is open to trying lots of new things on 'Welcome to Plathville.'
While Micah's older brother Ethan Plath spent the first season drinking soda and alcoholic beverages for the first time on-camera, and younger sister Moriah Plath spent Season 3 exploring a romantic relationship for the first time, Season 4 seems to be Micah's time to shine.
And when a Welcome to Plathville producer asked Micah about his romantic life in Season 4, he commented on the dating scene in L.A.
"There's such a bigger variety of girls out here, too," Micah said. "There's boys that look like girls out here. You never know what you're going to get."
When a producer asked if he would go on a date with a transgender woman, Micah replied, "Yet to be determined if I would."
It's safe to say that Micah truly is living his best life right now.
Watch Welcome to Plathville on Tuesdays at 10 p.m. EST on TLC.