We Want Justice for Sprinkles the Ferret After 'The Watcher' Episode 1 (SPOILERS)
A creepy, ferret-hating stalker is watching the Brannock family in the new Netflix series, 'The Watcher.' Does little Carter Brannock's ferret die?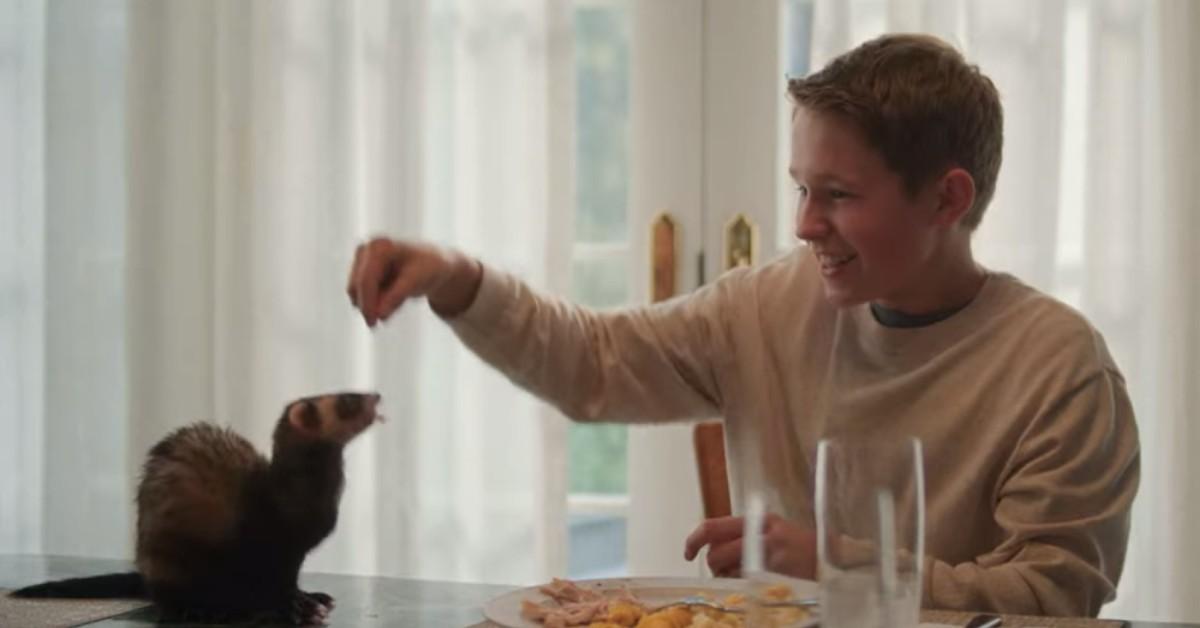 Spoiler alert: The following article contains spoilers for The Watcher Episode 1 on Netflix.
A wholesome, all American family moves into a peaceful town in Westfield, NJ, eager to start fresh after experiencing years of debt. The mom (played by Naomi Watts) even buys her son a ferret to help ease his mind about the impending move! What could possibly go wrong in The Watcher?
Article continues below advertisement
Well, this is a series helmed by Ryan Murphy, and Ian Brennan, so the answer is everything. The Brannock family failed to realize that a creepy stalker came included with their new house deal. (You know what makes this show even more frightening? It's based on a true story.)
Poor little Carter Brannock (Luke David Blumm) learns just how far the stalker is willing to go to prove a frightening point.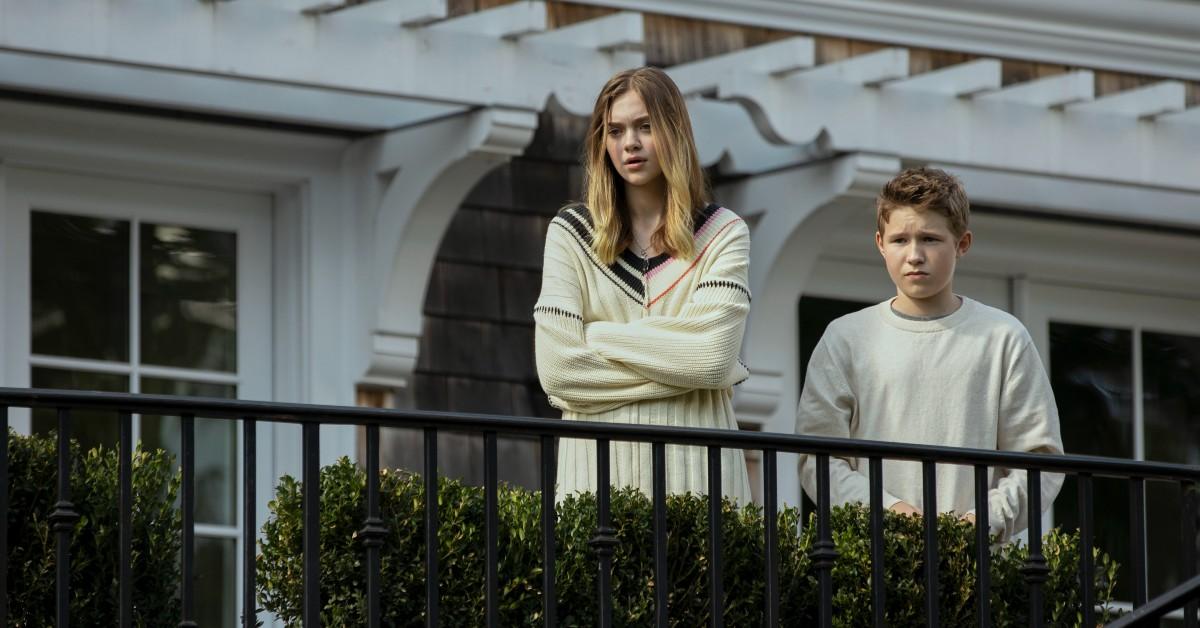 Article continues below advertisement
How does Carter's ferret die in 'The Watcher'? (SPOILERS)
They say dogs are man's best friend. In Carter's case, it's Sprinkles the ferret. Boy and ferret bond quickly, to the point where Carter's dad Mr. Brannock (Bobby Cannavale) has to reprimand his son for playing with Sprinkles on the kitchen table.
Carter declares that he'll vacate the kitchen table with Sprinkles in hand and teach him how to ride the dumbwaiter (basically an old fashioned elevator system used to transport food from one level of a house to another) instead.
Mr. Brannock says, "Absolutely not," which, naturally, makes Carter want to try it even more. However, Carter is horrified to find Jasper (Terry Kinney) waiting for him on the dumbwaiter instead. But wait — Sprinkles is still safe and sound at this point!
Article continues below advertisement
So if Sprinkles didn't die from the shock of Jasper on the dumbwaiter, what killed Carter's furry friend? What happens next really brings new, horrifying meaning to the phrase, "things that go bump in the night."
Sadly, Sprinkles the friendly ferret was the proverbial and physical bump in the night during The Watcher Episode 1. Carter let his guard down one night and fell asleep, and Sprinkles decided he wanted to go explore the house (or maybe he wanted a midnight snack.)
Article continues below advertisement
To Carter's horror, he finds Sprinkles the next morning, dead in the hallway in a horrifyingly gruesome fashion (seriously, if you're a pet lover the moment is truly upsetting).
Mr. Brannock calls the cops, who basically blow off the family's very legitimate concerns about someone breaking into their house and killing Sprinkles the friendly ferret. They come to the ridiculous conclusion that Sprinkles died by suicide. Carter breaks his dad's heart by asking if he'll be able to keep them safe after Sprinkles's tragic death.
Will Mr. Brannock be able to live up to the task? Stream The Watcher to find out! All we can say is — we want justice for Sprinkles!