TikToker Blasts Dominos "Survivor Challenge" Offering $10k to Employees Who Work 60 Days Straight
A viral TikTok blasts a Domino's employee promotion that's offering workers a chance to win $10,000 if they drive for 60 days straight.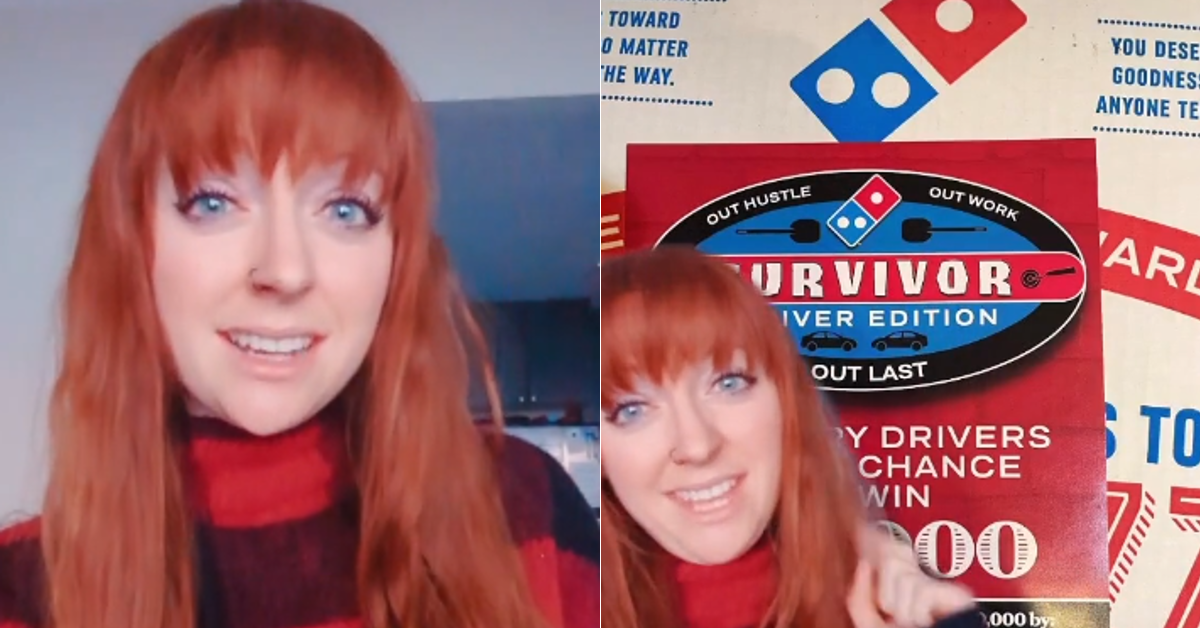 Labor fairness has always been a hot topic of discussion, but it seems like more and more folks are talking about the treatment of service workers than ever before in the wake of the COVID-19 pandemic. Delivery drivers have been sharing the pitfalls of their vocations on various social media platforms, chief among them TikTok, and there have been tons of rallying calls to raise the minimum wage for food service workers.
Article continues below advertisement
TikToker Denycia has highlighted an employee promotion from Dominos that's offering a $10,000 raffle-style prize for drivers who work 60 consecutive days delivering food for the fast-food pizza giant.
The bonus is being offered at a variety of locations and comes with a few stipulations: employees must officially clock into each and every shift for an uninterrupted 60 days without being late.
Article continues below advertisement
She went on to say that there were at least 19 different Dominos stores across 14 separate cities in Indiana and Kentucky in the United States that offered the promotion. If multiple drivers qualify for the prize, then the $10,000 would be split up between them.
Article continues below advertisement

She blasted the contest in a now-viral TikTok clip stating, "If there are numerous people that participated and made it to the end, they divvy that $10,000 up evenly amongst all of the employees. And then start another round. [The promotion is] so insulting to the working class."
Article continues below advertisement
Denycia urged viewers to "boycott Dominos" and penned in the video's caption: "Here's a thought, maybe pay your employees living wages."
"People that are a part of this competition have a minimum 60 days, minimum two months, and the contest concludes at 90 days," she clarified in follow-up TikTok videos.
Article continues below advertisement

There were several other TikTok users who tagged Domino's social media accounts expressing their distaste for the promotion. One user called it a "nightmare" while others highlighted that the cities in which the event is taking place are constantly being hit with snow during this time of the year which could make speedy deliveries, regardless of the weather a dangerous prospect for delivery drivers.
Article continues below advertisement
Others thought that Denycia was being overdramatic in her posts, stating that the promotion only stipulates that workers have to work 3 hour shifts: "I mean it also says you only have to work 3 hrs 🤷🏻 I work 8+ 6 days a week so 3hrs 7 days a week is nothing . Drivers also make hella bank on tips," @pastelfairygutz penned.
Article continues below advertisement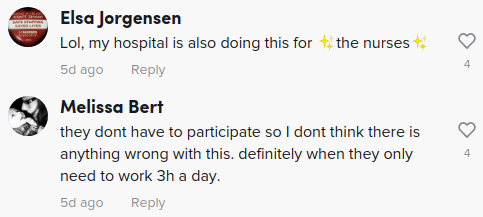 Others echoed the commenter's sentiment: "It says 3 hours a day though, so what? And it's not mandatory, kinda strange to get offended by it."
In a series of updates, Denycia stated that it appears many Facebook and online advertisements for the promotion have been deleted online, it's unclear whether or not Dominos corporate caught wind of the Survivor Challenge and pulled the plug, or individual franchises have decided to do so themselves.
Article continues below advertisement

What do you think? Do you believe that the Survivor Challenge is an insult to workers and exploitative of delivery drivers? Or do you think that working 3 hours delivering a pizza for 60 days straight for a piece of a $10,000 pie, or maybe the whole thing isn't a bad deal?