"They Deactivated My Account" — DoorDash Driver Alleges He Was "Fired" for Going on Vacation
One DoorDash driver claims his account was terminated after he went on vacation. But would DoorDash actually do that to a Dasher? Let's investigate.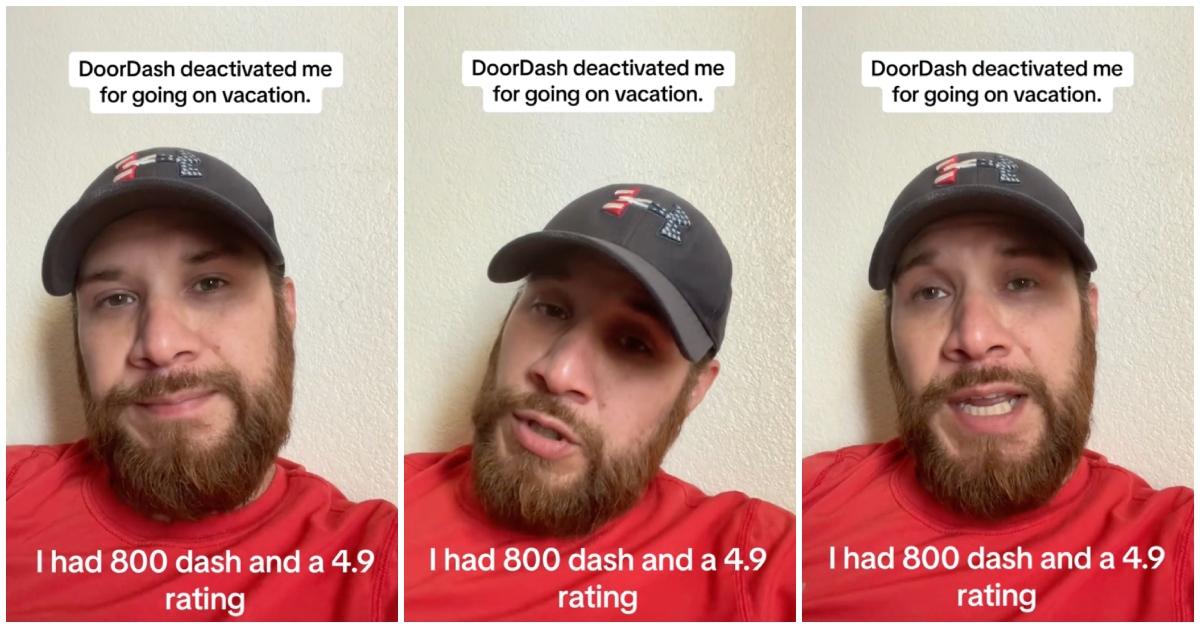 There are a few ways to get fired from DoorDash. One way is if you start threatening to sue a customer just because their apartment has some stairs. That's a surefire way to get the boot.
You can also get fired if a customer claims they never got their order from you. That happened to this Dasher who then confronted the customer at work.
Article continues below advertisement
But while some terminations seem justified, other times Dashers get fired for reasons that don't inherently make sense. In fact, one Dasher alleges he was screwed over by the app simply for going on vacation. Could that really be true?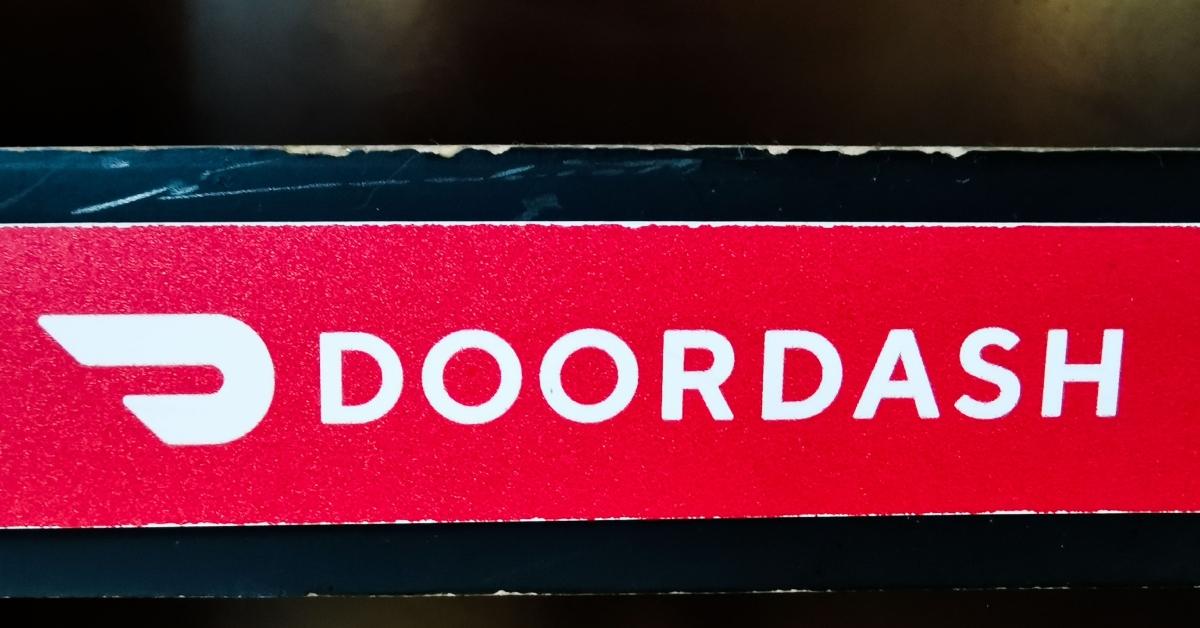 Article continues below advertisement
This DoorDash driver said his account was deactivated after he opened his app on vacation.
"So DoorDash fired me for going on vacation," said a TikTok creator who goes by Dasher Adam (@your_dasher_adam) on the platform.
Dasher Adam, whose TikTok account features many of his adventures on the job, explained that he's from California, but recently traveled to Minnesota for a few days.
While traveling, he opened his DoorDash app out of curiosity as he just wanted to see what it would be like to DoorDash in a different city.
"I did not accept any Dashes. I just wanted to see the zones," Dasher Adam said.
Article continues below advertisement
But on his way home, he opened the app again and found out that he couldn't log in. "I went to my emails and saw there was a deactivation letter," Dasher Adam said.
He tried to explain the situation to DoorDash's customer service, but he was told the deactivation was permanent and there was no way to reverse it. However, he was told that he could create a new account.
Article continues below advertisement
Dasher Adam did just that, only to be even more disappointed when he learned he was on a waitlist to be a Dasher. Now, he has no idea when and if he'll be able to work again.
Adam also shared that on his old account, he had a 4.9 rating and had completed 800 dashes successfully. Clearly, he took this gig very seriously.
Article continues below advertisement
In the comment section, folks had some thoughts on Dasher Adam's predicament. However, it seemed that most could not relate.
"I was on the waitlist for over a year," wrote one user.
Other Dashers commented and said that they had been idle from the app or had opened it in a different area and never faced deactivation.
And one user offered a possible explanation for this situation. They suggested that Adam's swift termination followed by his placement on a waitlist could mean that too many people are trying to be a Dasher in his area and there are only so many spots available.
Article continues below advertisement

DoorDash confirms the real reason why Dasher Adam's account was deactivated — and it has nothing to do with vacation.
As it turns out, Dasher Adam didn't actually get "fired" for going on vacation. Instead, his account was deactivated because he failed to verify his identity when prompted.
Article continues below advertisement
A spokesperson for DoorDash provided the following statement to Distractify via email: "The Dasher's account was not deactivated because he went on vacation but because we detected potentially suspicious activity. If a Dasher is based in one city but dashes far away, it is often a signal for account sharing or selling. The Dasher was deactivated for repeatedly failing to re-verify their identity. We have reached out to ask them to re-verify their identity with a valid government ID so they can continue to dash."
The food delivery platform further confirmed that a Dasher's account would never be deactivated because he/she went on vacation. Because Dashers are paid as independent contractors, they are free to choose when they dash.