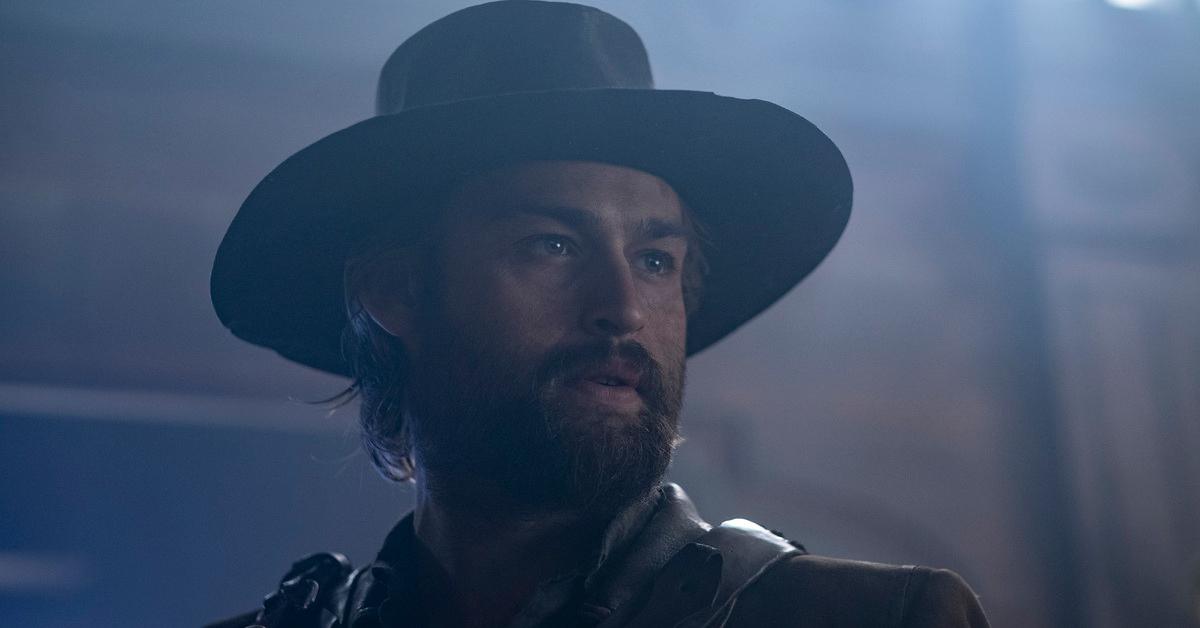 'That Dirty Black Bag' Star Douglas Booth on Red Bill's Inspiring Transformation
Red Bill, the character played by Douglas Booth in the AMC Plus series That Dirty Black Bag, is a piece of work. The bounty hunter literally walks around with the heads of his marks in the aforementioned bag. The only person who might be able to wrangle him is Dominic Cooper's Arthur McCoy — and even that is questionable.
However, for all the blood on his hands, Red Bill may not be irredeemable. Distractify recently spoke to Booth about his perception of his character as a tragic figure (one he compared to Han Solo from Star Wars). He also explained how he's known Cooper for years, and what effect their friendship had on his portrayal of Red Bill.
Article continues below advertisement
How Douglas Booth's friendship with Dominic Cooper influence 'That Dirty Black Bag'?
Though That Dirty Black Bag is the first time Douglas Booth and Dominic Cooper have worked together, the two go way back off-screen — like back to Douglas's childhood.
"I went to Dom's mother's nursery school. I've known Dom's mother for a very long time, and I've known Dom for a really long time," the actor revealed. "We wind each other up the whole time. We get on each other's nerves so easily and we're the best of friends ... We enjoy being around each other and challenging each other."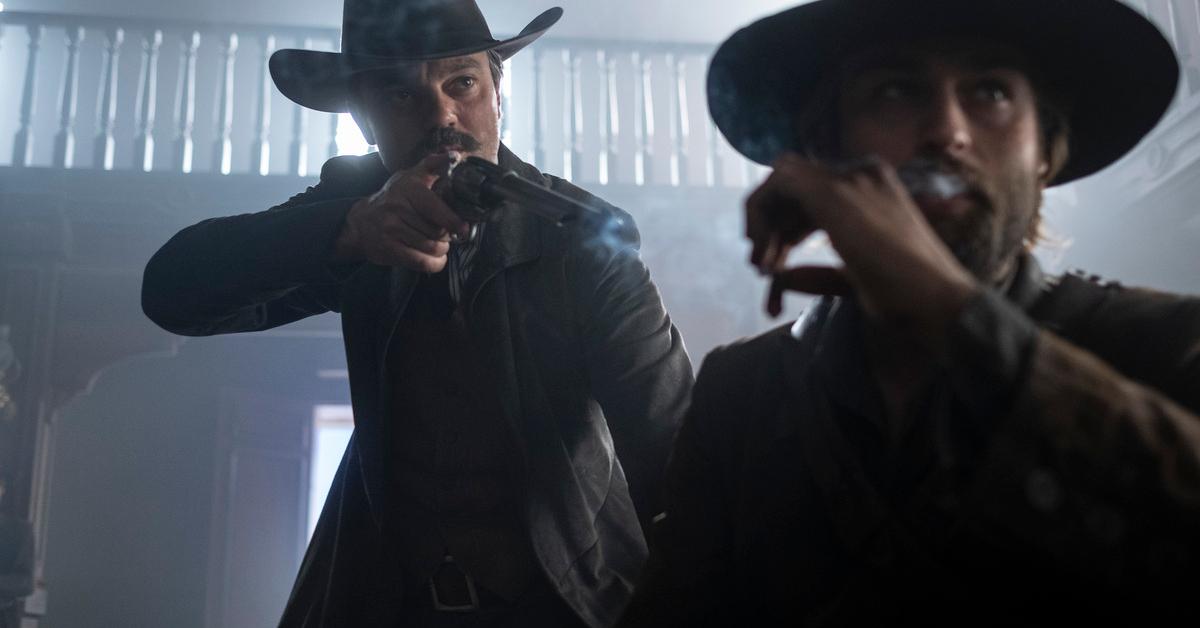 Article continues below advertisement
That sharp-witted back-and-forth is an integral part of the AMC Plus series. It adds depth to Arthur and Bill's relationship, because the characters have a give-and-take that makes them feel evenly matched. They have a natural rivalry, instead of the show trying to make the viewers believe these two characters can't stand one another.
And as the season draws to a close, they may even become allies.
"These two characters, their fates are aligned. They have both been scarred by the same person," Douglas said. "And I believe that their fates are crashing into each other, and they may need each other to survive."
Does Douglas Booth see Red Bill as the villain of 'That Dirty Black Bag'?
Red Bill has done some pretty terrible things over the course of That Dirty Black Bag, and a lot before. (You don't get his reputation if you're not worth fearing.) However, more recent episodes have shed some light on his behavior by revealing his heartbreaking backstory, which had Douglas Booth looking at him differently.
Article continues below advertisement
"It started in a very simple place of a relationship of a boy and his mother and what happens when that's taken away," he explained. "Wrestling with that, dealing with trauma and hurt and pain. And I think a lot of men in the world deal with it in the wrong way."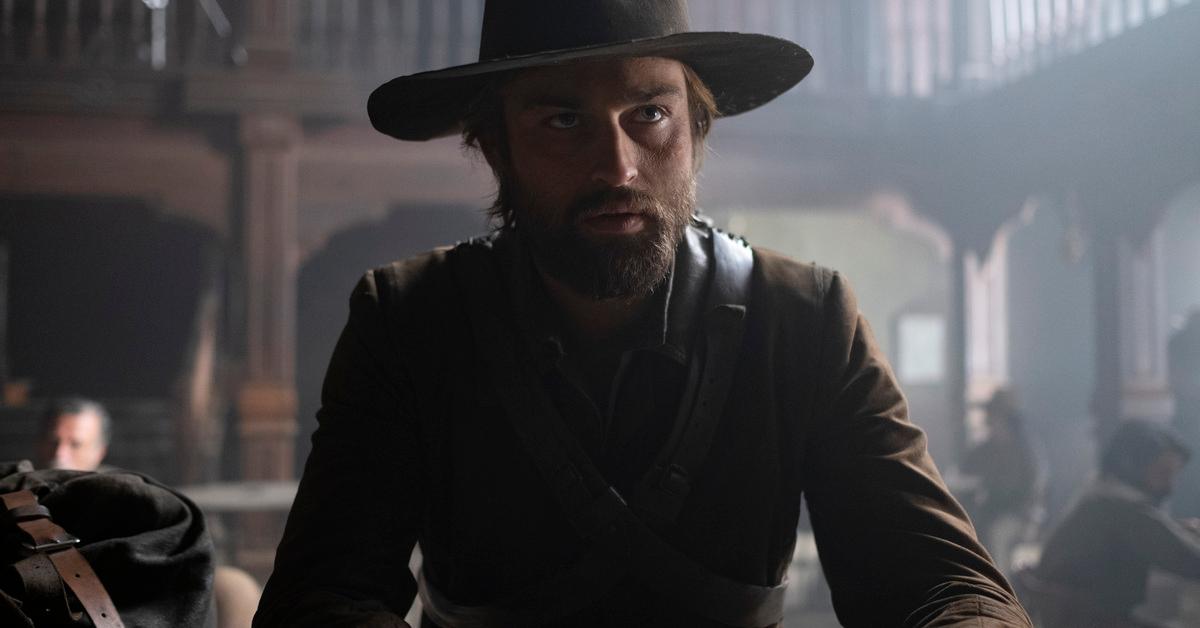 Article continues below advertisement
Red Bill's history comes out in Season 1, Episode 4, "Genesis," and from that point on audiences see a more vulnerable side to Bill. He's no less frightening, but viewers understand him better, and so did the actor.
"I started in a very angry place. I felt in a very masculine place. I was walking onto set with this energy that was quite hard and tough," he said. "By the end I felt more hopeful. I felt there was a fizziness, an effervescence coming back to Bill. Almost like he was frozen like Han Solo ... I was looking for a way out rather than just looking for annihilation."
Unfortunately, it's entirely possible that while Red Bill may recover from his trauma, he might not be able to outrun the trauma he's caused other people. He's made his fair share of enemies (including Arthur McCoy), so even though he's working on himself, he'll still have to face outside enemies. Hopefully, he's tough enough to come out the other side, because there's a lot more that can be explored with his character.
As That Dirty Black Bag winds down, Douglas also told Distractify about someone else off-screen who also influenced him.
"We lost our first assistant director who passed the day after the shoot," he said. "He was the biggest fan of the show and how hard he worked, so I'm sad that he's not going to be able to see the show, but he would be very proud."
That Dirty Black Bag streams Thursdays on AMC Plus, and will premiere on AMC on April 29, 2022.