'61st Street' Seeks to Show a Chicago Community in "All Its Breadth and Depth"
Where is '61st Street' filmed? See how the creative team behind AMC's new thriller sought to portray its environment authentically, not generically.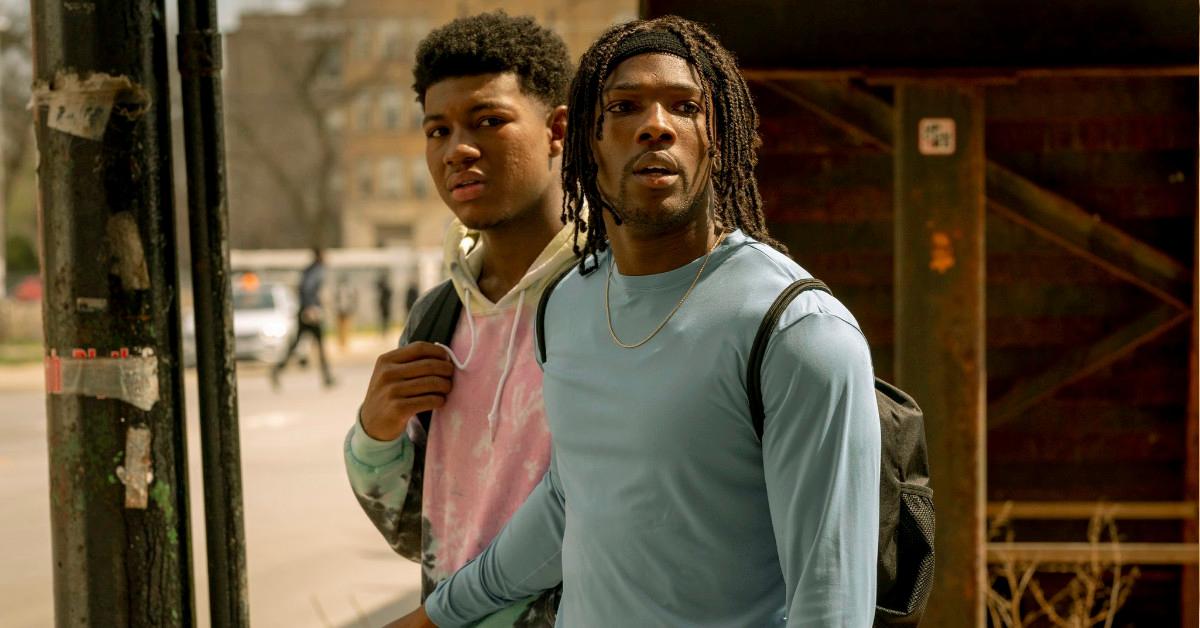 AMC says its new TV drama 61st Street "courses through the dark heart of the infamous Chicago criminal justice system as police and prosecutors investigate a deadly drug bust that threatens to unravel the police department's code of silence." So it's only fitting that 61st Street filmed where it's set, in the Windy City itself.
Article continues below advertisement
The series, which premieres tonight, Sunday, April 10, follows a Black teen named Moses (Doctor Who's Tosin Cole) who gets arrested in a gang bust and becomes the "eye of the storm" as Chicago law enforcement seeks revenge for a murdered cop. Public defender Franklin Roberts (Lovecraft Country's Courtney B. Vance) agrees to represent Moses, realizing that the case "can upend the entire Chicago judicial system, challenging the institutional racism and endemic corruption at its heart."
The show is filmed "exclusively" on Chicago's South Side.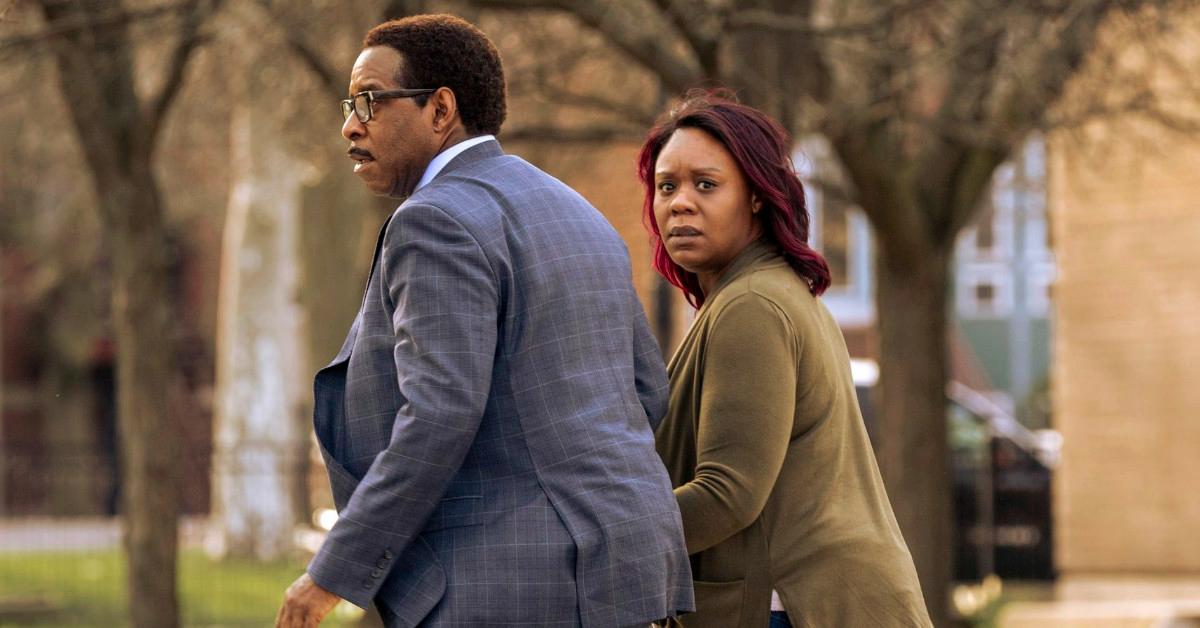 61st Street creator and executive producer Peter Moffat told Block Club Chicago that the show was shot "exclusively on the South Side" of Chicago and hired locals from the areas to work on the series, which will air 16 episodes across two seasons.
Article continues below advertisement
"Although it's a show about a deep problem, which is the police, I think and hope that it's also a show that shows a community in all its breadth and depth," Moffat added. "It's a show about community spirit, a show about Black excellence, a show about joy, and a show about fear and anxiety and confusion."
The 61st Street writers also worked with the local journalism nonprofit Invisible Instate, the headquarters of which are actually on 61st St. in Chicago.
Invisible Instate founder Jamie Kalven, a consultant on the show, said that the writing staff wanted "to be really attentive to the particularities of the South Side" instead of just writing "a generic urban police procedural."
Article continues below advertisement
It filmed scenes at Cinespace Chicago alongside other well-known TV shows.
As Chicago Sun-Times critic Richard Roeper reports, 61st Street not only filmed on location on the South Side but also in the nearby Cinespace Chicago Film Studios.
Cinespace Chicago — a production facility of 1.45 million square feet on the site of a former steel mill — lists 61st Street as one of the productions that shot on its soundstages last year. Others included the TV shows Chicago Fire, Chicago PD, Chicago Med, Power Book IV: Force, The Chi, Paper Girls, Night Sky, Southside, and The Big Leap.
In previous years, Cinespace hosted the TV shows Fargo, Empire, Lovecraft Country, and Shameless, and the films Widows and Rampage, among other productions.
Article continues below advertisement
The series "perfectly captures the feeling" of a real neighborhood, Richard Roeper said.
Giving 61st Street three out of four stars, Roeper calls 61st Street "an expertly crafted production, with docudrama-style cinematography that perfectly captures the feeling we're actually in a neighborhood populated by a wide range of figures."
Those figures, he adds, includes "the parents who are doing their best to raise their children to stay out of trouble and strive to reach their potential, to the drug dealers and gangbangers lurking on far too many corners, to the cops whose vehicles carry the logo 'We Serve and Protect,' which can be a legitimate promise or a mocking insult, depending on the character and motives of the officers occupying those vehicles."
61st Street premieres tonight, Sunday, April 10, at 10 p.m. ET on AMC, and will continue each Sunday. Episodes are also available one week early on AMC+ and ALLBLK.