Dwayne Johnson Is Returning as Maui in Disney's Live-Action 'Moana' Remake
Dwayne Johnson's Maui was a fan-favorite in Disney's 'Moana,' so will the 'Black Adam' star return for the live-action remake? Find out.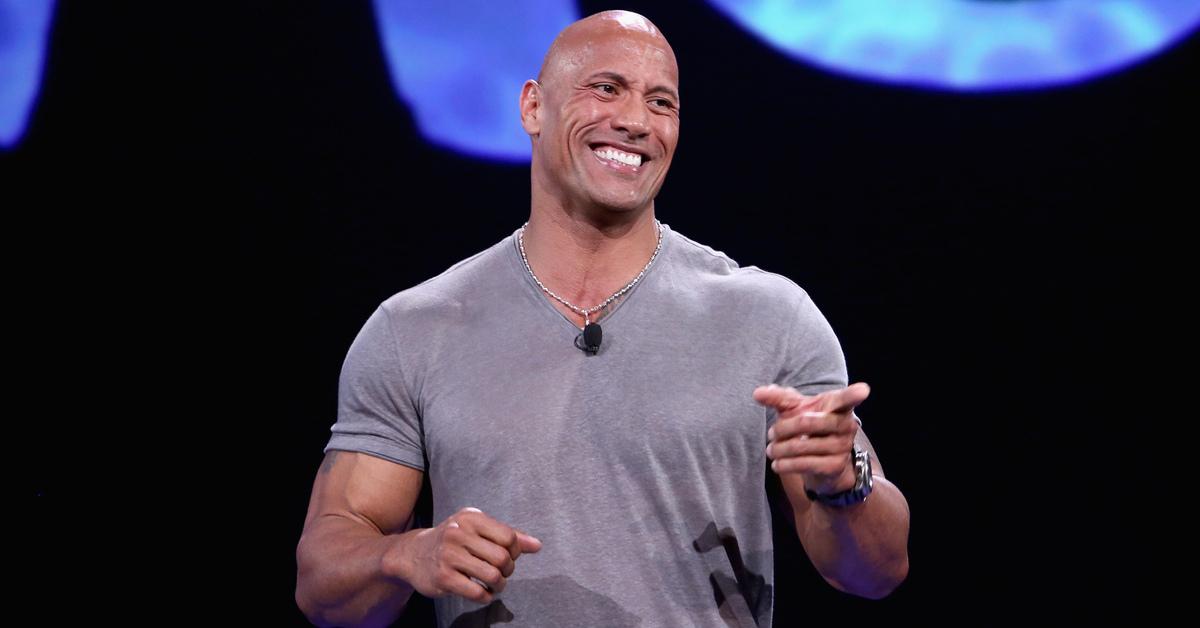 Several beloved Disney animated films have gotten live-action remakes—and Moana is the latest to receive that treatment. According to The Hollywood Reporter, superstar Dwayne "The Rock" Johnson appeared during the company's April 3, 2022 shareholders' meeting to formally announce a live-action Moana.
Article continues below advertisement
The film, which does not yet have a release date, is the latest remake from Disney as it continues to resurrect beloved characters for both new movies and new series on Disney Plus. But Johnson showing up to make the live-action Moana announcement already has fans going wild about his potential role in the remake. Is he returning for the new version? Keep reading to find out what's been revealed so far.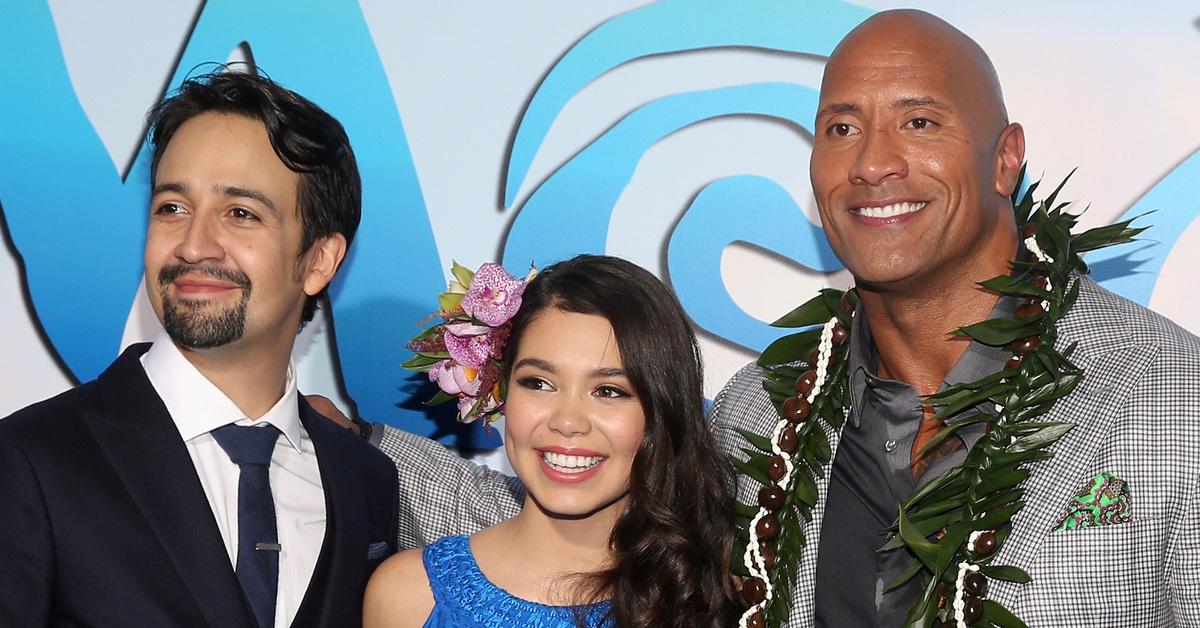 Article continues below advertisement
Dwayne Johnson will return as Maui in Disney's live-action 'Moana' remake, and he's not the only star coming back.
Johnson confirmed in the announcement video (which you can watch below) that he will reprise his fan-favorite role as Maui in the live-action version of Moana. The 2015 film showcased Maui as the demigod who stole the heart of Te Fiti to give humanity the power of creation. Many years later, Moana (voiced by Auli'i Cravalho) convinced Maui to return the heart, joining him on a journey of redemption and adventure.
The film was Oscar-nominated and made over $665 million dollars.
"I wear this culture proudly on my skin and in my soul," explained Johnson, "and this once-in-a-lifetime opportunity to reunite with Maui, inspired by the mana and spirit of my late grandfather, High Chief Peter Maivia, is one that runs very deep for me."
Cravalho is also returning for the live-action Moana, but not as her character; THR reports she is an executive producer. Jared Bush (who penned the screenplay from an idea by multiple writers) is writing the remake with Dana Ledoux Miller.
Article continues below advertisement
No other cast has been announced yet, nor has a director been named. But Johnson has significant involvement in the remake; he is also being given an executive producer credit. His Seven Bucks Productions is helping to produce the new film.
Article continues below advertisement
Disney's live-action 'Moana' follows several other remakes of its hit animated films.
Disney has developed a trend of taking well-known animated movies and turning them into live-action films, looking to match the success of their cartoon versions. 1950's Cinderella has received multiple live-action remakes, most recently in 2021 on Prime Video with Camila Cabello playing the title role. According to Deadline, over one million households watched it over its release weekend.
1991's Beauty and the Beast became a live-action film in 2017, starring Emma Watson and Downton Abbey's Dan Stevens. The film earned two Oscar nominations and more than a billion dollars at the box office. However, a planned spinoff TV series centered on the characters of LeFou and Gaston was postponed indefinitely in 2022.
And Disney's 101 Dalmatians has had three live-action adaptations. The 2021 prequel Cruella, starring Emma Stone in the role made famous by Glenn Close, was a financial hit with over $230 million in revenue. It also won one Oscar out of three nominations.
A live-action Hunchback of Notre Dame is also on the way, along with versions of Snow White and The Little Mermaid. With that track record, it's no wonder that Disney is interested in bringing back Moana, especially with Johnson's involvement!