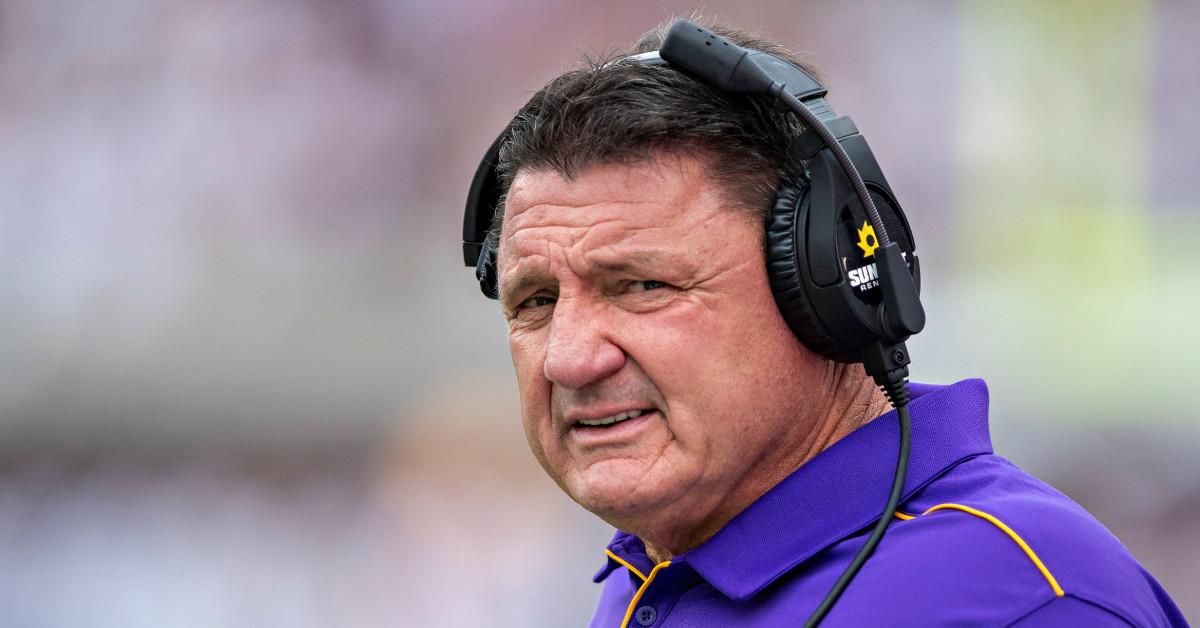 LSU Coach Ed Orgeron Is Soldiering Ahead, Despite His Team's COVID-19 Crisis
Ed Orgeron is in the spotlight tonight, Sunday, Sept. 20, as 60 Minutes profiles the Louisiana State University head football coach, who's preparing for the new college football season even "most" of his team has contracted COVID-19. Here's what to know ahead of the episode, including details about Ed Orgeron's children, wife, and salary.
Article continues below advertisement
Does Ed Orgeron have children?
According to AL.com, Ed and estranged wife Kelly Orgeron have three sons: Tyler, Kelly's child from previous marriage, and twins Parker and Cody. Tyler is an offensive analyst on Ed's staff, while Parker and Cody went on to play football for Louisiana's McNeese State University, where Ed was an assistant coach in 1985, as The Advocate reports.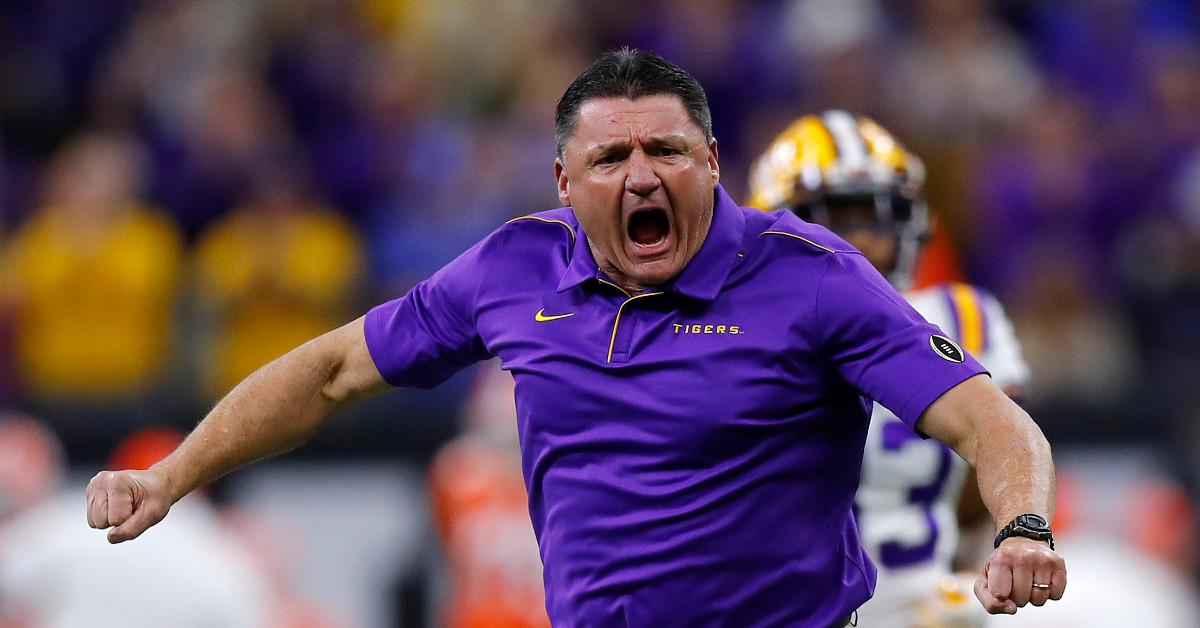 Article continues below advertisement
Does Ed Orgeron have a girlfriend or wife?
Ed filed for a divorce from Kelly in February 2020, following 23 years of marriage. In the divorce petition, the coach stipulated that he and Kelly had separated two days prior and had "lived separate and apart without reconciliation since that date," according to The Advocate.
Ed also asked for "the exclusive use and occupancy" of the couple's house in Baton Rouge, La., and said he had "no objection" to Kelly getting the couple's house in Mandeville, La., "until such time as the community property is settled either by conventional agreement or judicial partition," AL.com reports.
Article continues below advertisement
What's Ed Orgeron's salary?
Per a new contract that started in January 2020 and expires in December 2025, Ed's annual salary is $6 million, and it includes a $5 million split-dollar life insurance policy in the first two years. The Advocate reveals Ed's contract is worth $41 million before bonuses, and USA Today sports reporter Steve Berkowitz tweeted that Ed is likely the United States' second-highest-paid public school football head coach, behind University of Alabama's Nick Saban and his $9.1 million salary.
What's Ed Orgeron's COVID-19 connection?
Ed stated in a video conference on Tuesday, Sept. 15, that "most" of the LSU football team had contracted COVID-19. "I think, hopefully, that once you catch it, you don't get it again," he added, per CBS News. "I'm not a doctor. I think they have that 90-day window, so most of the players that have caught it, we do feel like they'll be eligible for games."
Article continues below advertisement
When is Ed Orgeron on '60 Minutes'?
60 Minutes will feature Jon Wertheim's interview with Ed in the CBS newsmagazine's 53rd season premiere. "Gravel-voiced and Louisiana Cajun tough, Ed Orgeron got the head coach football job at LSU a few years ago and ran with it," CBS News says in a preview of the episode. "Now the Tigers are the national college champions, but can Coach O call the right plays to win in a pandemic? Wertheim has some questions for the coach."
Season 53 of 60 Minutes premieres on CBS tonight, Sunday, Sept. 20 at 7:30 p.m. ET and 7 p.m. PT.