Rock Legend Eddie Vedder Has Been Happily Married for Over a Decade
Who is Eddie Vedder's wife? The Pearl Jam frontman has been in the spotlight for decades, but what do we know about his personal life?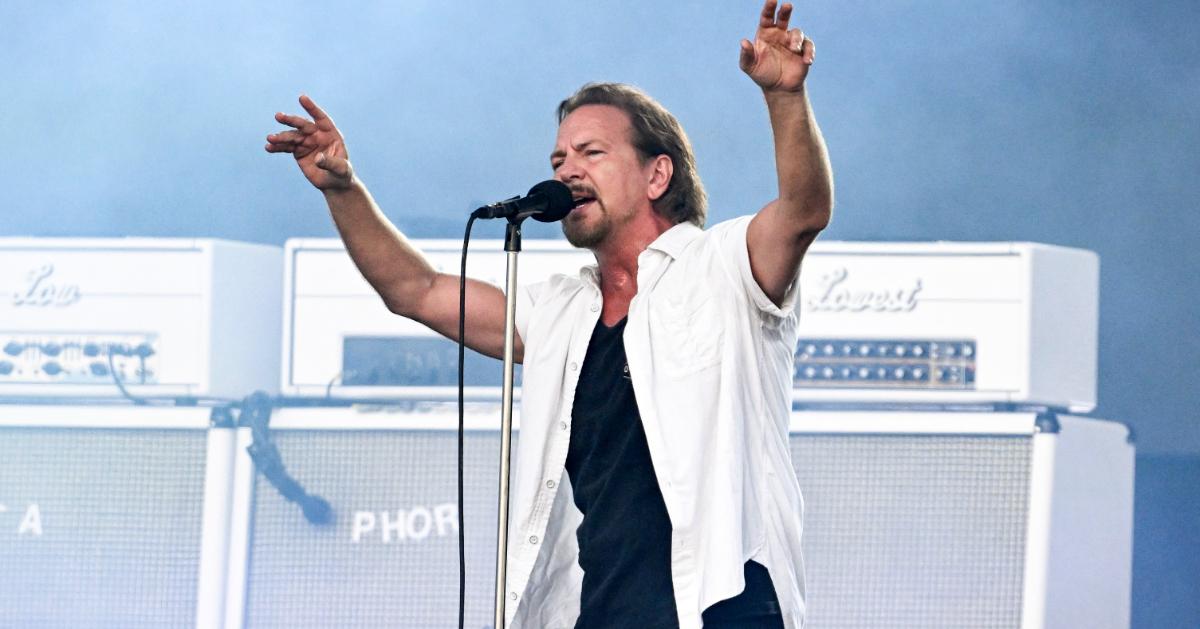 It's hard to knock Eddie Vedder's musical pedigree at this point. When you're ranked the seventh-best singer of all time by Rolling Stone, it goes without saying that your impact on music as a whole probably knows no bounds. Well, in the case of Eddie and his work with Pearl Jam, it has nabbed him two Grammy Awards, four MTV Video Music Awards, five American Music Awards, and a slew of other titles throughout the years.
Article continues below advertisement
Even as a solo artist, Eddie has seen success with his albums "Into the Wild, "Ukulele Songs," and "Earthling," nabbing him a bunch of other awards and nominations as well.
With all of that mentioned, Eddie's career in music is about as legendary as can be. But what do we know about his personal life? Namely, who are his wife and kids? On top of that, what is his net worth? Keep reading to find out!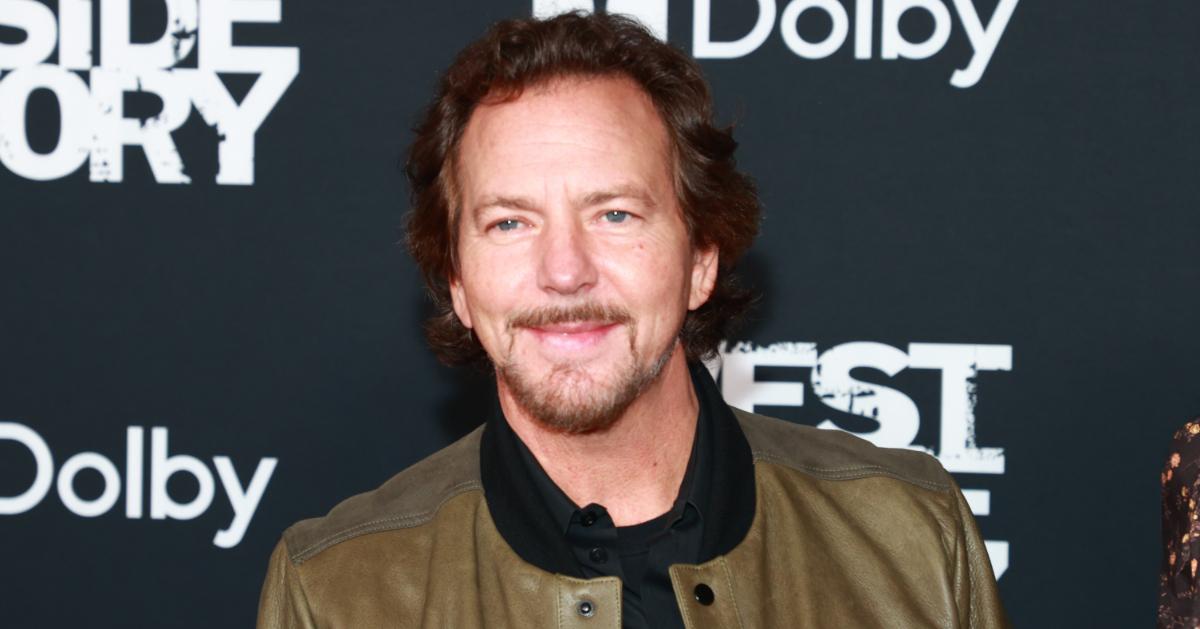 Article continues below advertisement
Who is Eddie Vedder's wife?
Eddie is currently married to philanthropist and former fashion model Jill McCormick. The couple met and began dating shortly after his divorce from Beth Liebling in 2000. Eddie has been notoriously quiet about his split from Beth over the years, but his time with Jill has received quite a bit of media attention.
Article continues below advertisement
Eddie and Jill met the same year that he split from Beth. The couple dated for 10 years before officially getting married in 2010. In that interim period before their marriage, fans learned a lot about Eddie's romantic life. He and Jill welcomed daughters Olivia and Harper in 2004 and 2008, respectively. In a 2006 Rolling Stone interview, the star was questioned about the lyrics in his song "Satan's Bed," which seemed to attack the modeling industry, something Jill was a part of for years.
Article continues below advertisement
To those questions, Eddie said, "Look, the person I fell in love with, that happened to be her job. There were a couple days where it was like, 'Wow, this seems contradictory.' It had to pass a harder test than falling in love with just anyone. And it did."
Per US Weekly, Eddie proposed to Jill in 2009 in Washington, D.C., after performing at that year's Kennedy Center Honors. The couple was married in an intimate ceremony in Hawaii the following year and have been happily together ever since.
Who are Eddie Vedder's kids?
As previously mentioned, Eddie is the proud father of two children whom he shares with Jill. His first daughter, Olivia Vedder, was born in 2004. His second daughter, Harper Vedder, came along in 2008. In the fashion of having one of rock's most legendary voices as their father, both Olivia and Harper have expressed an interest in music. Olivia is an independent singer who has released songs such as "My Father's Daughter" and "There's a Girl." She has more than 70,000 followers on Instagram.
Article continues below advertisement
As for his younger daughter, Harper also has an interest in music. This is evident by the fact that she is the singer of the song "The Traveler," a track that was written by Eddie and sees the Pearl Jam star playing the ukulele while his daughter sings. He has also performed live with Harper singing backup vocals in the past.
Article continues below advertisement
What is Eddie Vedder's net worth?
When you're one of music's biggest stars, it goes without saying that you've probably made quite a lot of money throughout your career. That's exactly the case with Eddie, who has a net worth of roughly $100 million, per Celebrity Net Worth.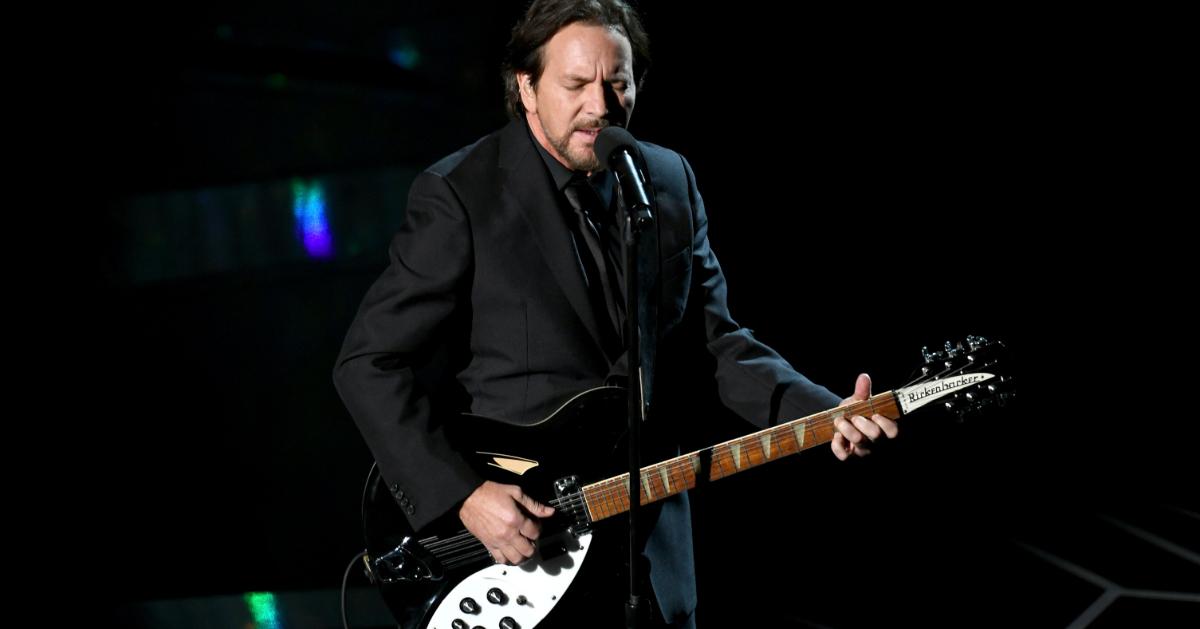 A truly philanthropic individual, Eddie has used his immense wealth to support causes such as Artists for Peace and Justice, the Bridge School, the David Lynch Foundation, and PETA. He also co-founded EBRP, a foundation dedicated to Epidermolysis Bullosa research.