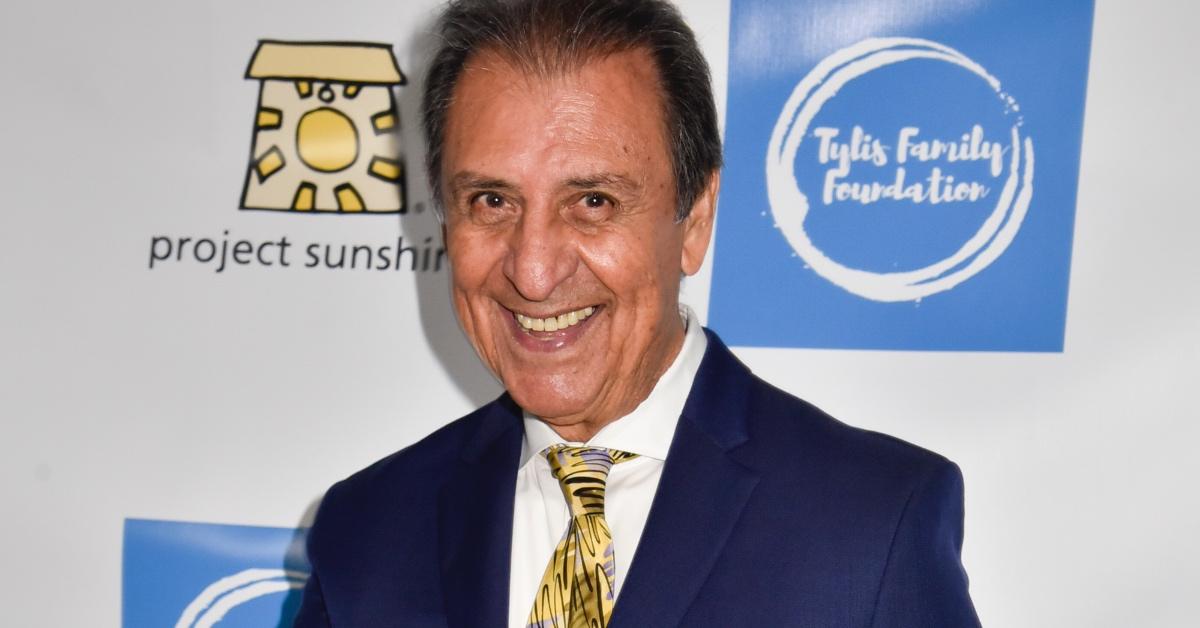 Emilio Delgado, the Actor and Singer Who Played Luis on 'Sesame Street,' Has Died at Age 81
The star who portrayed Luis on Sesame Street has passed away at age 81. Emilio Delgado, the Calexico-born, Mexicali-raised actor best recognized for his work on hit TV shows like Lou Grant, Law & Order, and Sesame Street, died on March 10, 2022.
A pioneering creative who paved the way for the next generation of Latinx actors, Emilio provided much-needed representation for young kids long before conversations about diversity began.
Article continues below advertisement
What's Emilio Delgado's cause of death?
Emilio passed away on March 10, 2022, after a year-long battle with multiple myeloma, a type of blood cancer. As Carole, his wife of more than 30 years, told Associated Press, Emilio died in their New York home. The star received the diagnosis in December 2020.
Article continues below advertisement
Born in Calexico, Calif., a border city directly facing Mexicali, the capital city of Baja California, Mexico, Emilio was raised in a large, loving family. As he shared in a 2011 interview with Up Close With Patsy Smullin, he received a great deal of support from his family.
Emilio Delgado played Luis, the owner of The Fix-It Shop on 'Sesame Street.'
As Emilio told Patsy, he landed the role of Luis seemingly out of the blue, after just one phone call with Jon Stone, the creator of Sesame Street. "He didn't want actors. He wanted real people."
Emilio played Luis for nearly five decades. He was able to alter the role, adding his personal touches to the beloved character.
Article continues below advertisement
"The first time that I saw Big Bird walk on, my line was, 'Big Bird!'" Emilio told Famous Cast Words. "But I didn't say Big Bird, I said, pájaro! I called him pájaro from then on every time I saw him."
Article continues below advertisement
Emilio Delgado's character, Luis, and Sonia Manzano's character, Maria, got married on the show.
The several-episode story arc had a great impact on fans, many of whom immediately assumed that Emilio and Sonia Manzano actually got married. Emilio said that since many fans believed they were actually married, he and Sonia were forced to come up with clever answers to let fans know the truth as gently as possible.
Article continues below advertisement
"Of course, when Luis and Maria got married on the air back in '87, everybody, for some reason or other, I guess it's because of the soap opera mentality, everybody thought that Emilio and Sonia had gotten married on the show. Of course, it wasn't so," he explained. "It was just acting. We were married but to other people. Like I say, it was good acting."
"We were on the cover of this, the cover of that. We were doing interviews for all the networks and magazines and what have you. It was a big thing," he continued. Sonia and I [would] also go out and do live shows, live musical shows in the theaters, we [would] go out to all parts of the country.
Article continues below advertisement
"One time after a show, we're greeting everyone, and we can see the line of people. There was one lady in particular who was just so excited. She couldn't wait to get up to us and congratulate us."
"Sonia and I sort of looked at each other like, 'Oh yeah, we know what's coming.' Eventually, she got up, and effusively just started saying how wonderful it was that we were married," Emilio said. "Sonia and I looked at each other, and I said, finally, 'You know, we are not really married.' And she stopped and said, 'Well, it's OK, as long as you love each other!'"
Our condolences go out to Emilio's loved ones at this time.