'Emily in Paris' Is Back — Who Does Emily End up With at the End of Season 3?
Emily Cooper struggles with choices in 'Emily in Paris' Season 3, and chaos ensues. Does Emily end up with Gabriel? Here's our 'Emily in Paris' Season 3 recap.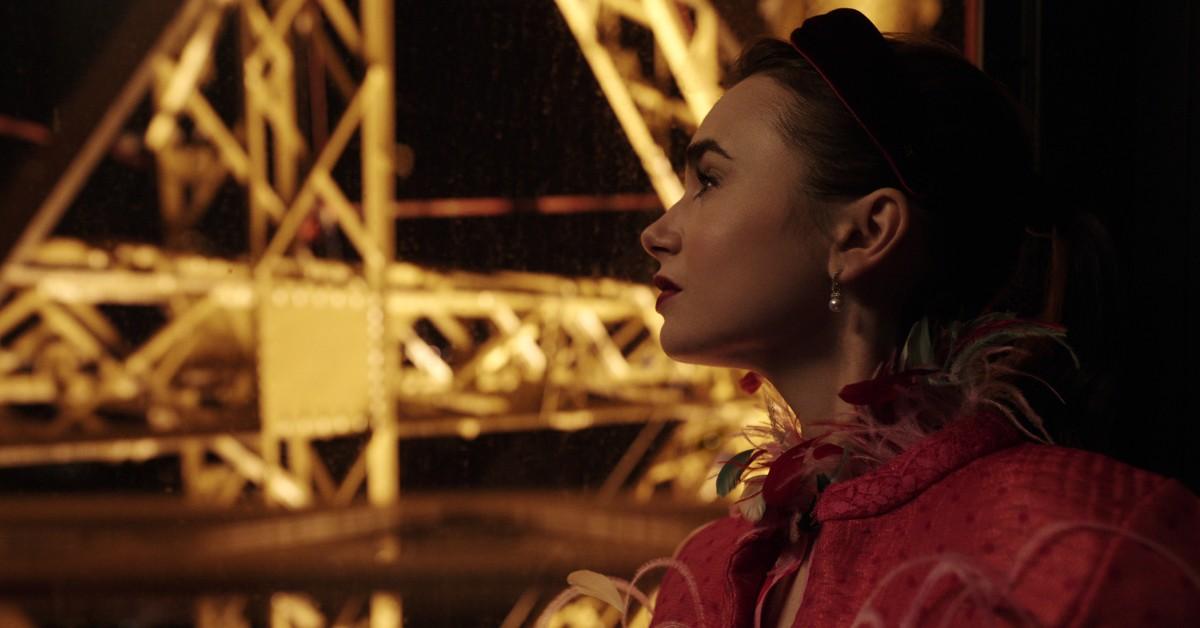 Warning: The following article contains spoilers for Emily in Paris Season 3 on Netflix.
Poor Emily Cooper (Lilly Collins) faced the bane of all millennials in the Season 3 premiere of Emily in Paris — workplace confrontation. After all, why let down one employer with your indecisiveness when you can let down two?
Ever the overachiever, our favorite overdressed ex-pat said, "I'll do you one better and ruin my relationship with my hot British boyfriend too!" What's a girl like Emily to do?
She spends all of Emily in Paris Season France-ing around and finding out.
Article continues below advertisement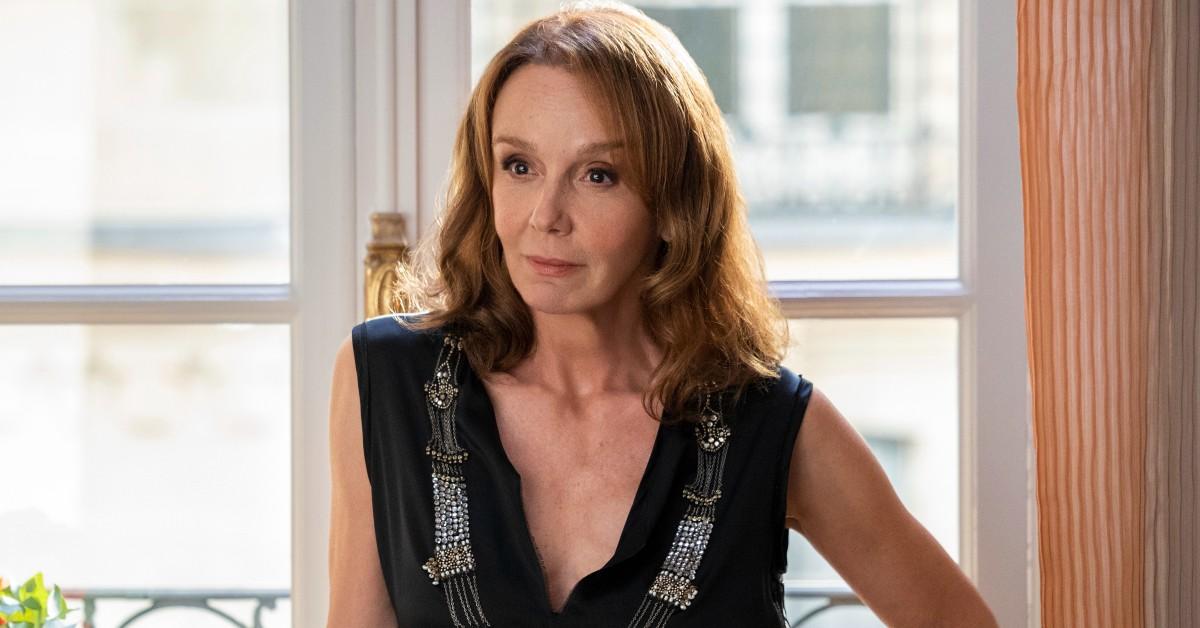 Emily's inability to make a decision about anything costs her a position at Sylvie's (Philippine Leroy-Beaulieu) new company. Meanwhile, she attempts to salvage her position at Savoir with Madeline (Kate Walsh), as clients loyal to Sylvie fly the Savoir coop.
After Madeline reveals that Savoir is going under and offers Emily a plane ticket back to Chicago (in coach, how insulting!), Emily finally stands her ground.
Article continues below advertisement
Does Emily end up with Gabriel in Season 3 of 'Emily in Paris'?
Instead of running to Gabriel (Lucas Bravo) and saying, "We'll always have Paris," Emily actually decides to stay in Paris. Is that a moment of character growth we sense? Not so fast. We still have plenty of time left for Emily to leave a disaster in her wake.
Meanwhile, Mindy (Ashley Park) pulls off the Dua Lipa look and sings a beautiful rendition of "Don't Start Now" at the classy joint Le Trompette Bleu. (But then she finds herself in a bit of drama too, and we blame Emily.)
Article continues below advertisement
After Emily comes up with a brilliant idea to make canned Kir Royales, she manages to slide back into Sylvie's job DMs. Not only that, but things with Alfie (Lucien Laviscount) seem to be smoother than ever. Who cares if Emily nearly killed one of Gabriel's regulars by feeding him something he's deathly allergic to?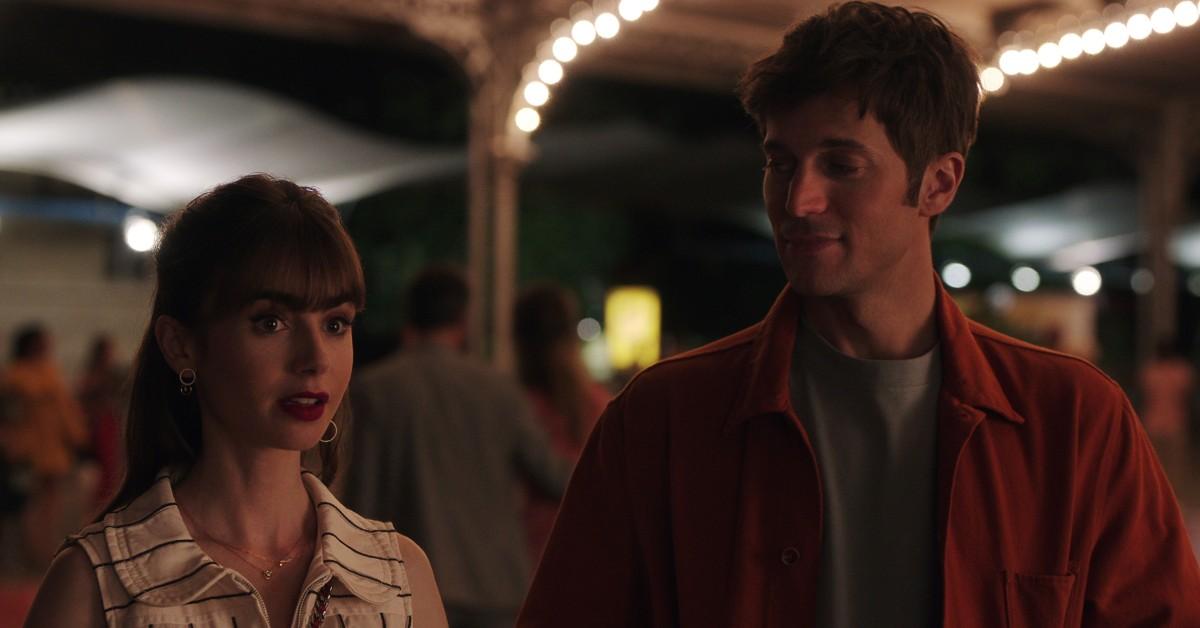 Article continues below advertisement
Gabriel might have been OK with firing Emily, but it appears as if he didn't quite let her go from his heart. Is that a cliffhanger on the horizon?
But wait, what's it all about with Alfie? (Let's leave the singing to Mindy, Emily.) All jokes aside, Emily is hurt when she realizes that Alfie hasn't told his parents about his relationship with her.
Honestly, can you blame him though? Turns out even debonair British men aren't fond of being treated as backup plans. Who woulda thought?
Mindy doesn't stay down in the dating game for long after she and Benoit (Kevin Dias) break up. She ends up dating Nicholas de Leon (Paul Forman), you know, that same guy who works for the company that stole Pierre Cadault as a client from Sylvie!
Nicholas has the gift of time with Mindy from the start. The two actually grew up together. However, Nicholas nearly sabotages Emily and Mindy's friendship, and that's simply a strike we have a hard time forgiving (even though Nicholas apologizes to Emily for his behavior).
Article continues below advertisement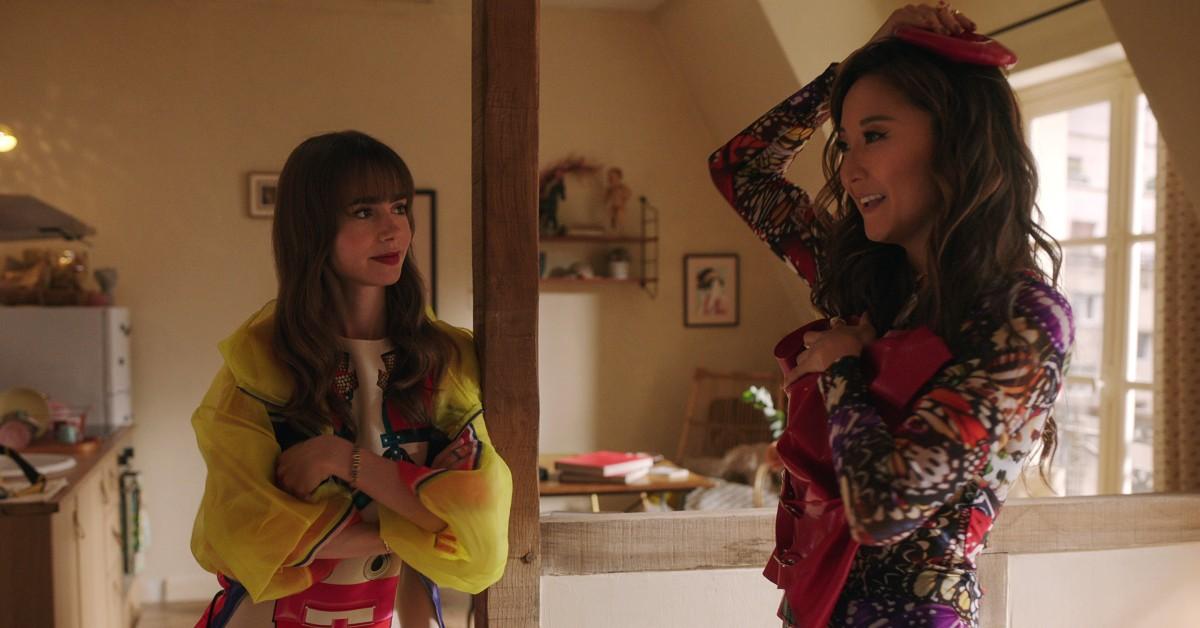 To make things more complicated, Benoit returns and tells Mindy he submitted their song, "Mon Soleil," to compete in Eurovision, and that it's been accepted. Mindy competing on an international song competition with her musician ex-boyfriend? Maybe it's Nicholas who should be worried this time around.
Article continues below advertisement
Speaking of worried — Gabriel completely misses Camille's (Camille Razat) affair with the sophisticated Greek artist Sofia (Melia Kreiling). However, just when it seems like the Gabriel/Emily ship has finally sailed when Gabriel and Camille decide to tie the knot, Camille drops a truth bomb of her own, at the altar nonetheless.
Camille can't marry Gabriel. The only reason she broke her pact with Emily was so she wouldn't lose him. However, she finally realizes that she can't marry someone who clearly still has feelings for Emily (did we mention Gabriel drunkenly confirmed this to Emily before he was about to marry Camille?)
Needless to say, Camille and Gabriel's wedding is over. And so is Emily's last chance with Alfie.
Article continues below advertisement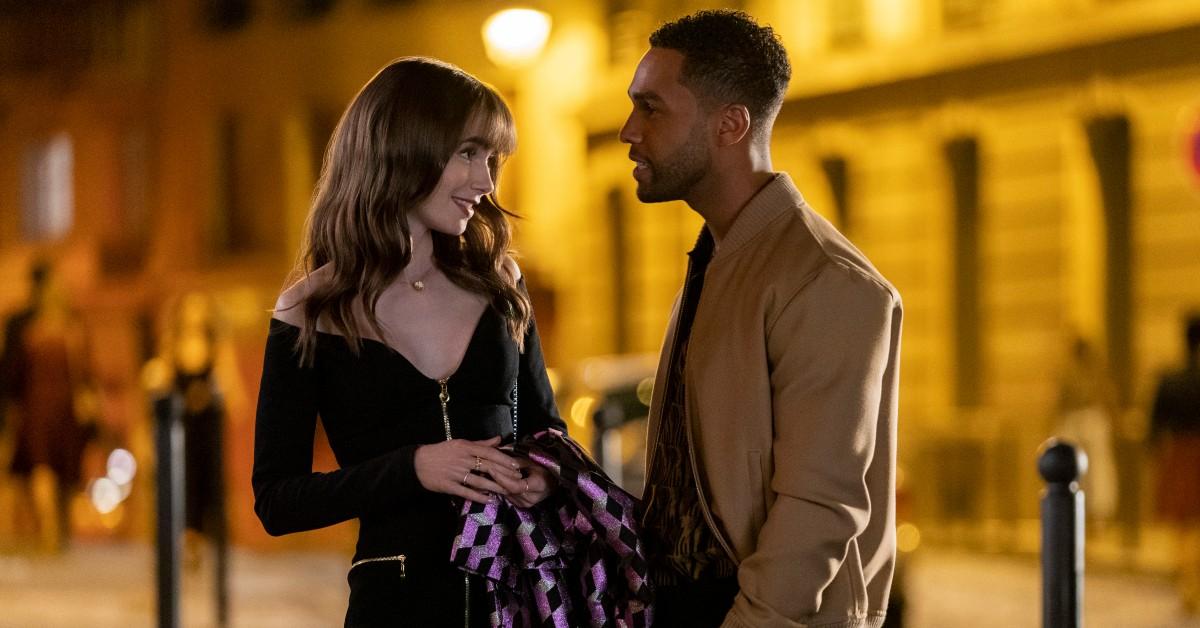 Alfie breaks things off with Emily. He's done being Plan B, because he can see what Camille sensed too — Emily and Gabriel still have feelings for each other.
However, there's just one thing keeping Emily and Gabriel from actually getting together now. Camille is pregnant.
See y'all in Emily in Paris Season 4!