Camille Is Having a Gay Old Time in Season 3 of 'Emily in Paris' and We Are Here for It
Camille is really getting all the good storylines in Season 3 of 'Emily in Paris,' including but not limited to a sassy romance. Is Camille gay?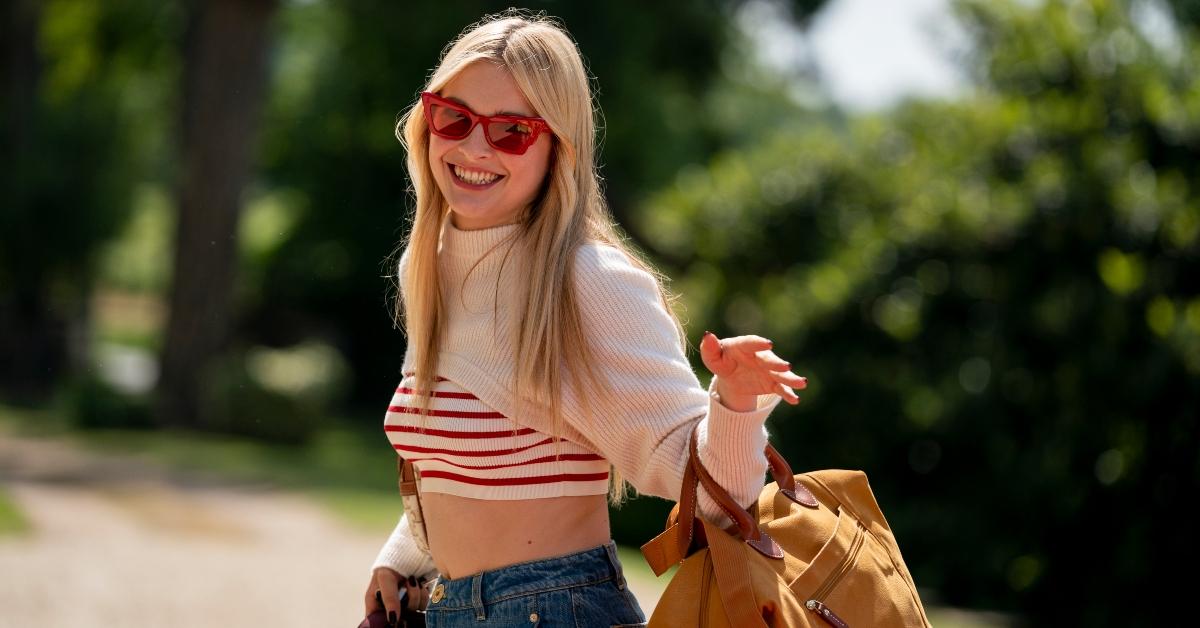 Warning: This article contains major spoilers for Season 3 of Emily in Paris.
Season 3 of Emily in Paris dropped on le Netflix on Dec. 21 and with it, all of our theories about where the Camille/Gabriel/Emily/Alfie love square was going to go. In fact, with all the shakeups going down this season, it's more like a love square dance. Emily is still torn between Gabriel and Alfie, but Gabriel is with Camille who we find is only with Gabriel because he loves Emily, who always seems to choose work over everyone else. Have we lost you?
Article continues below advertisement
And somewhere inside of all this drama, a new love interest for Camille enters the chat — and to that, we say, finally. She's been on the outskirts of a game of emotional tag and it's time Camille gets her due. Interestingly enough, this new person is a bit different than what Camille normally goes for. The new crush is a woman, which begs the question, is Camille gay? If so, we're totally here for it.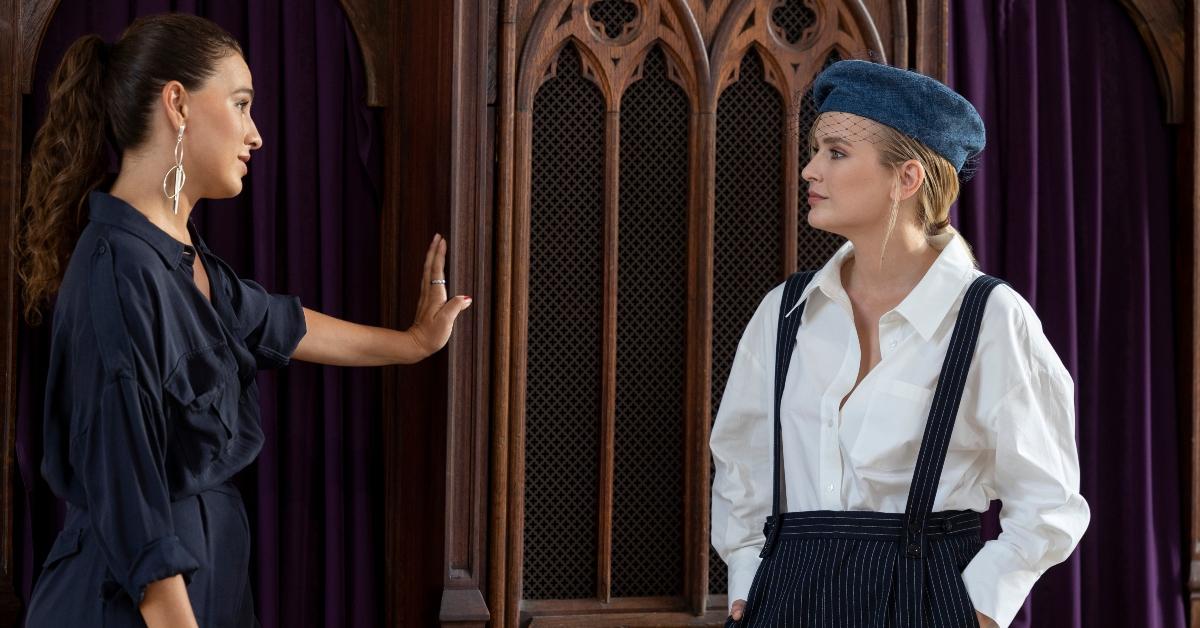 Article continues below advertisement
Is Camille gay in 'Emily in Paris'? Signs point to maybe.
While we dislike labels, we can't help but be intrigued by the trajectory of Camille's (Camille Razat) romantic life this season. Of course, we already saw hints of what's to come in Season 1 when Camille kissed Emily (Lily Collins) right on the lips then quickly apologized. In Season 3, things are taking a far more passionate turn with the introduction of Melia Kreiling as Sofia Sideris.
Sofia is introduced in Episode 4 as a Greek artist whose work is being shown at Camille's gallery. However, she soon shows Camille a bit more than that as it becomes pretty clear the two have feelings for each other. While snubbing a young man at the art gallery, Sofia says to Camille, "I'm much more into smart, French women with exquisite taste." Hello!
A mere episode later, the two are passionately locked in a kiss that develops into a full-blown affair.
Article continues below advertisement
At the end of Season 3, Camille leaves Gabriel (Lucas Bravo) at the altar but it's not necessarily for Sofia. We also learn that Camille is pregnant, which probably contributed to the hasty decision to get married. It's unclear if we'll see Sofia again because, as of the time of this writing, Emily in Paris has not been renewed for a fourth season. If it is, we definitely want to see Camille and Sofia raising Camille's baby together.
Article continues below advertisement
How did Melia Kreiling end up on 'Emily in Paris'?
In an interview with Glamour, Melia pulled back the curtain to let fans in on how she joined the cast of Emily in Paris. For Melia, it was a literal case of art imitating life.
"It was a little bit like cosmic magic because I was in Athens… and there was a huge art exhibition on this little island of Hydra," she told the outlet. "As I'm walking out the door to go there, I see an email from my agent that says, 'Hey, take a look at this.'" The this in question was a description of Sofia that mirrored what Melia was actually doing.
Article continues below advertisement
Although she's half Greek, Melia had to quickly learn how to pull off a Greek accent so she could fit the part better. She, of course, nailed it and didn't even have to do a chemistry read with Camille Razat. According to Melia, upon meeting, the actresses had an "immediate connection," which comes across on the show.
In terms of approaching their relationship, Melia thought of it as less of a statement and more about two people who fall for each other in a way that is sweet and special.
"If anything, they both have to be discreet for their own reasons," she shared. "So, it's a very real, tender attraction that's happening moment by moment."
Unfortunately, we'll be waiting more than a moment for a Season 4 announcement but, in the meantime, we're shipping either "Cafia or Somille."
Seasons 1-3 of Emily in Paris are currently streaming on Netflix.