Here's What We Know So Far About the Fire Tokens on 'Survivor: Winners at War'
The new season of 'Survivor' is in full swing and a new twist was revealed. Players can earn a currency called fire tokens to help them in the game!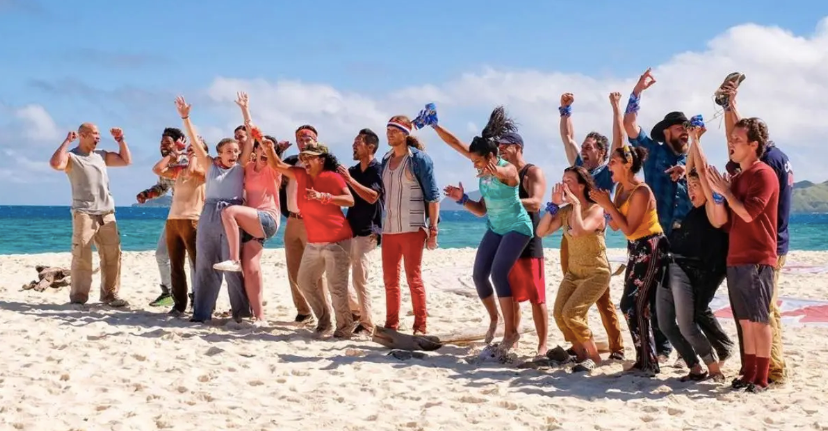 This season of Survivor has already proved itself to be one for the books. Not only has this season brought back winners from previous seasons to duke it out and claim the title of the best of the best, but new twists and turns have made it even more interesting. One of the twists that have more people talking than ever is the currency twist.
Article continues below advertisement
The season will see the introduction of "fire tokens," a form of currency that players can earn through challenges and spend on rewards and special advantages. So what will these fire tokens really do and how do they work?
What is the premise behind 'Survivor's new fire tokens?
Host and showrunner, Jeff Probst told Entertainment Weekly, that the purpose of the tokens was to give these expert players a little more to work with as far as the game is concerned. "One of the things we wanted to accomplish with 40 was to try to find some ground that might give us room to play going forward," said Jeff.
Article continues below advertisement
The currency is also a commentary on society as a whole. As a tribe of people begins their society and community, currency and exchanging of goods and services need to be established in some way. Jeff elaborated on this point and explained, "Over time, every society ends up having a currency. So we're looking to add another layer to the society with a Survivor currency in the form of fire tokens."
Article continues below advertisement
How will fire tokens work?
These tokens can then be traded throughout the game for advantages, food, and luxury items. According to EW, the items initially available are coffee and pastries (3 tokens), a small bag of beans (4 tokens), a regular bag of rice (5 tokens), two pillows and blankets (4 tokens), a tarp (5 tokens), or an advantage in the challenge (4 tokens).
Article continues below advertisement
Players are also allowed to pool their tokens as well, which could make things very interesting as far as alliances are concerned.
How will contestants earn fire tokens?
We now know that each player will start with one token. From there, players can earn them by winning challenges. These can happen individually or as a tribe, in which case, the entire tribe would earn a token.
Article continues below advertisement
Jeff also teased the idea of tokens being hidden on the island. He said, "The idea is, if it works, in future seasons, who knows? Maybe you're not looking for idols, you're looking for tokens. And with tokens, you buy whatever you need. That's the big idea."
Article continues below advertisement
How will tokens work within the Edge of Extinction?
The Edge of Extinction, which was introduced a few seasons back, is a deserted beach with limited supplies. Players voted off the island can choose to stay on the Edge and await an opportunity to re-enter the game or can quit at any point by raising a sail when things become too difficult or isolating.
The inhabitants of EOE compete in two challenges, one at the merge of the tribes, and the other at the final five, with the winner returning to the game. Those who remain on the EOE post-merge become members of the jury.
Article continues below advertisement
Each eliminated player must give their tokens to somebody else still in the game. However, there are ways for the Edge inhabitants to regain tokens. Those on the Edge will be able to find advantages that they can send to somebody still in the game. However, this time, to gain the advantage, the chosen recipient must pay for it with fire tokens.
Article continues below advertisement
"So it becomes supply and demand," explained Jeff. "I have what you want in terms of an advantage. I'm going to sell it to somebody in the game for your fire token. Your fire token gives me what I need because it allows me to buy an advantage in that return challenge to get back into the game." The introduction of the fire token will definitely shake things up and we're excited to see how it plays into this season.
Survivor: Winners At War airs at 8 p.m. on Wednesday nights on CBS.