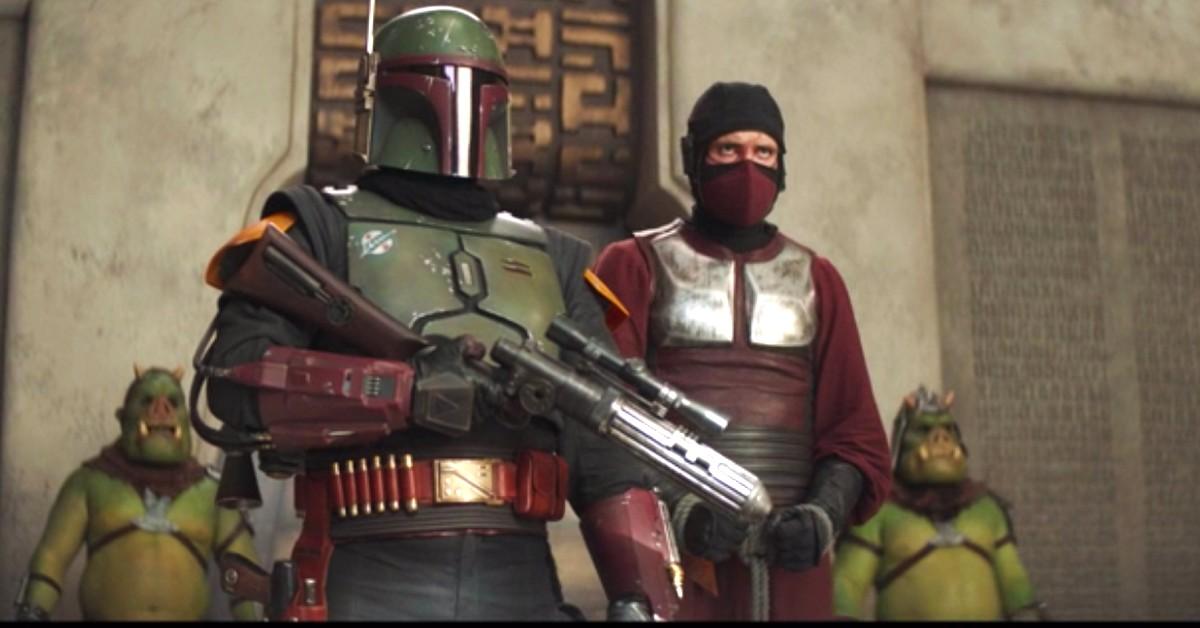 Did You Catch Pro Wrestler Frank Trigg in 'The Book of Boba Fett'?
By Katherine Stinson

Feb. 2 2022, Published 8:46 p.m. ET
Did you catch retired mixed martial artist and pro wrestler Frank Trigg in The Book of Boba Fett? His character may not be what you're expecting. The galaxy of Star Wars is far and vast, and it's always fun to spot the surprise guest stars. But do they play humans or aliens?
Article continues below advertisement
For anyone uninitiated in the world of UFC, Frank had a long, illustrious career in pro wrestling and MMA from 1997 to around 2011. In 2015, Frank was inducted into the UFC Hall of Fame. Not one to stop there, Frank continued to work in the world of wrestling post-retirement by serving as a color commentator (you know, those former professional athletes that provide expert analytical commentary on current matches) and as a TV host, in addition to other stunt roles on television programs.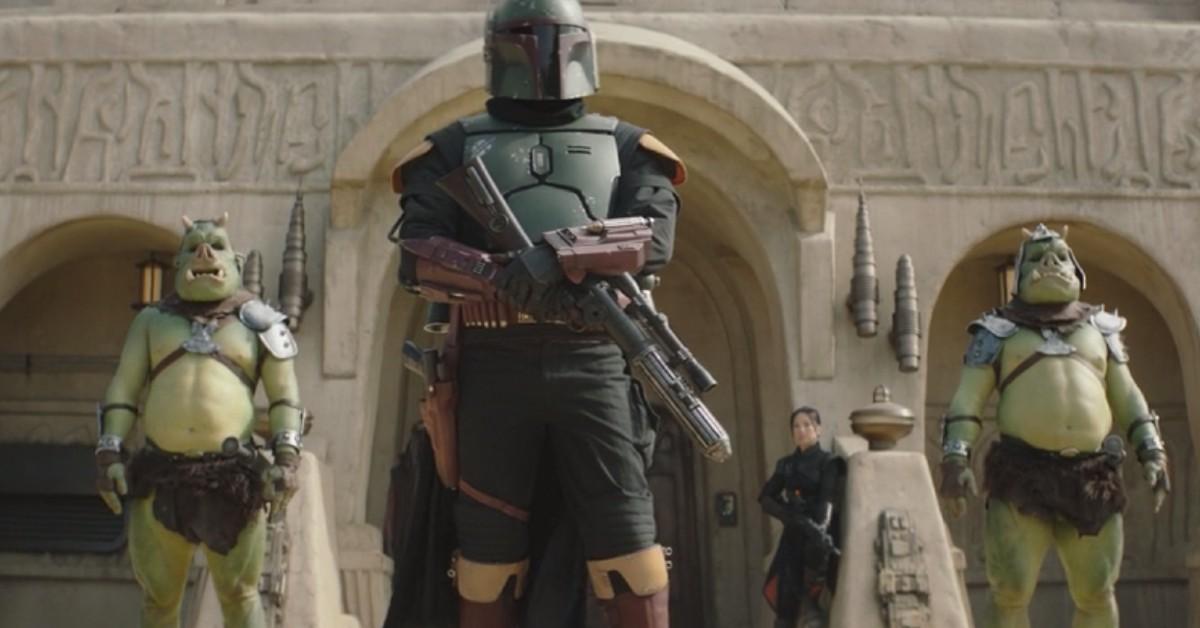 Article continues below advertisement
What was Frank Trigg's role in 'The Book of Boba Fett'?
Frank played one of the green Gamorrean guards frequently spotted throughout various episodes of The Book of Boba Fett. The Gamorrean guards were first introduced in Star Wars canon during Return of the Jedi, where they served as security guards for Jabba the Hutt and his palace. Could they be considered the best kind of security guards given what happened to Jabba in the end? That answer is still up for debate.
The official Star Wars Databank description for Gamorreans is as follows: "Burly, pig-like brutes who favored axes and other primitive weapons, Gamorreans were often used as muscle by Hutts and other underworld kingpins." Not much is known about them beyond their willingness to be crime lord cronies, other than they're still employed on Tatooine by the time Boba becomes the daimyo. (The Book of Boba Fett takes place five years after the events of Return of the Jedi.)
Article continues below advertisement
Frank Trigg has been happily posting quality Gamorrean guard content on his Instagram page for his 88,000 followers. He joked on a recent post that "I even run in this one," referring to his appearance in Episode 4.
Article continues below advertisement
Will Frank appear in 'The Book of Boba Fett' season finale?
According to Frank's IMDb page, he will appear once again in The Book of Boba Fett Season 1 finale. While it's highly unlikely that Frank will get the chance to steal the spotlight (Boba Fett has a war to fight, after all), we're hoping his Gamorrean guard can at least get in one good thrashing against a member of the Pyke syndicate.
Interestingly enough, Frank also did uncredited stunt work on various shows like The Rookie, NCIS: Los Angeles, and Hawaii Five-0. Could Star Wars give Frank a new speaking role if The Book of Boba Fett gets renewed for a second season? We'll just have to wait and see.
Don't miss The Book of Boba Fett Season 1 finale when it airs on Wednesday, Feb. 9, only on Disney Plus.