Frankie Muniz's Wife Paige Is Pretty Much the Love of His Life, so Let's Get to Know Her
Frankie Muniz's wife Paige clearly makes him so happy he didn't even want to leave her for a few weeks to film 'The Surreal Life.'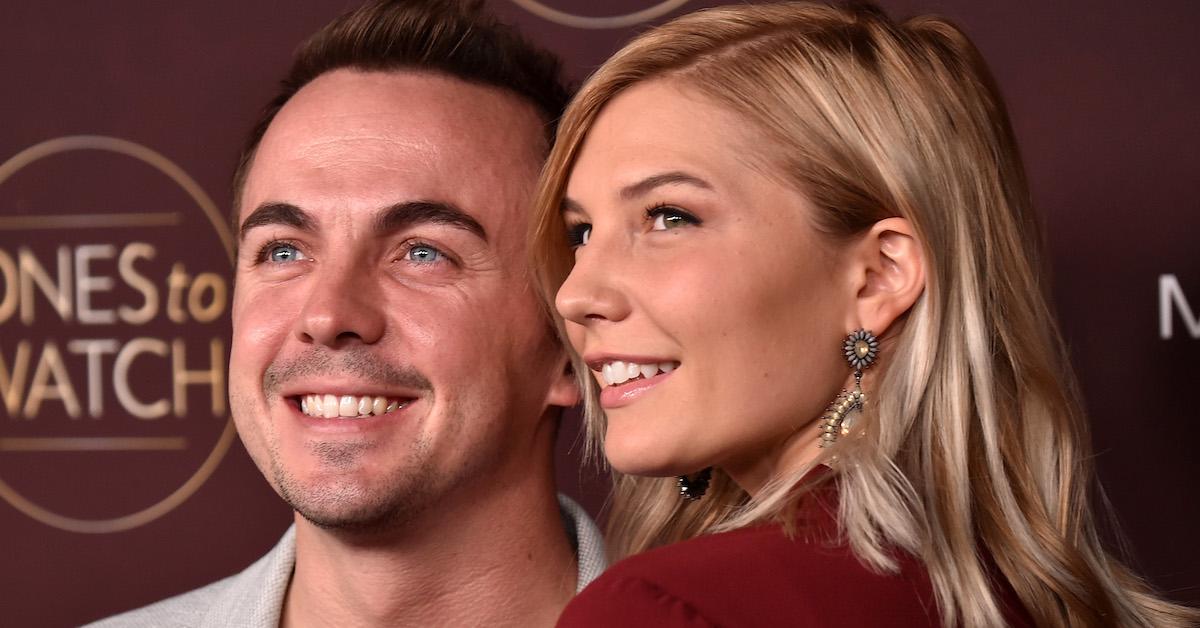 VH1's The Surreal Life is coming back to TV after 16 years, so fans are digging into every aspect of the new cast members' lives. More on the show in a hot minute. For now, let's get to know celebrity housemate Frankie Muniz's wife, Paige Price.
Article continues below advertisement
Frankie is super in love with Paige if you judge by, well, everything he has ever said about her. Take his Instagram tribute to the Pennsylvania native on the occasion of the couple's three-year anniversary in October of 2022. "I love you more than anything," the former child star gushed about Paige. The couple met in 2016.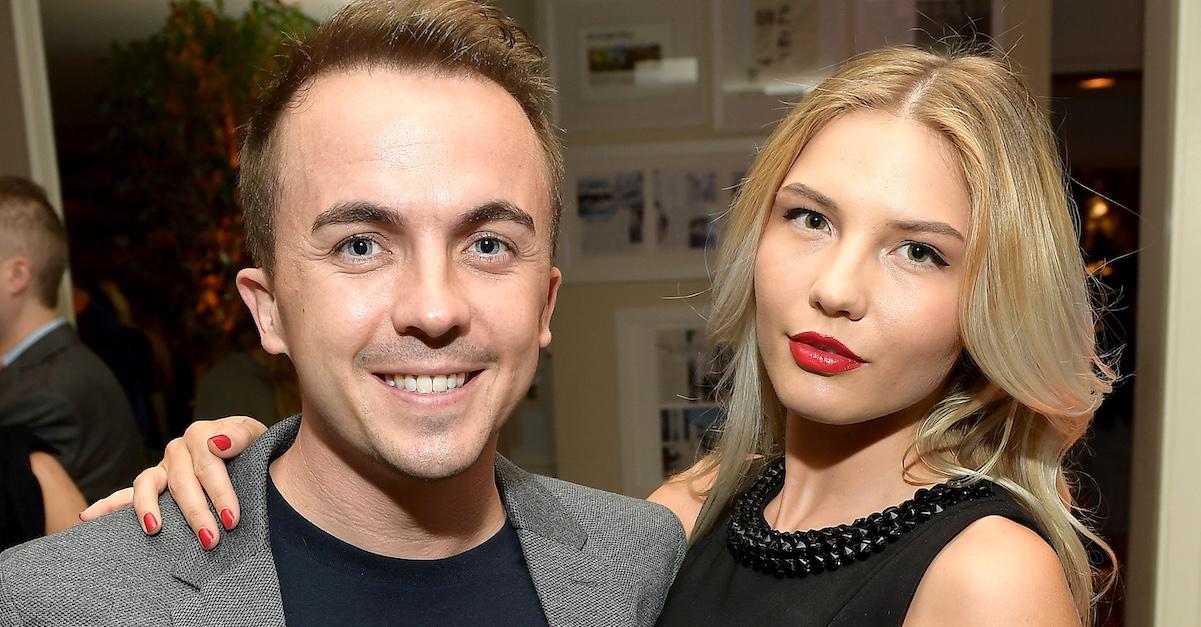 Article continues below advertisement
Frankie Muniz's wife Paige was working as a TV golf host at a celebrity tournament he attended.
Paige was a model and actress who worked as a presenter for a golf network when she met Frankie, according to The Sun. She first crossed paths with the Malcolm in the Middle actor at the Frank Sinatra 100th anniversary invitational in February of 2016. The couple soon began dating, according to Newsweek.
Seven years her beau's junior, Paige agreed to elope with the star in 2019, with a wedding following in February 2020. Frankie and Paige welcomed their first child the following year, per People, after admitting to struggling to get pregnant on their YouTube channel in a video announcing her pregnancy.
Paige said about conceiving that their "chances weren't that great" according to doctors, but happily, their son Mauz was born in 2021.
Article continues below advertisement
Frankie Muniz's wife is also his business partner.
Not only is Paige clearly the apple of her husband's eye, with Frankie saying in another Instagram post about her, "She's everything I could ever hope for in a wife and the greatest mom to our son," but the couple co-owns a store together.
Article continues below advertisement
Fans may be surprised to learn that Frankie and Paige are in the olive oil business. Their Scottsdale, Ariz.-based store, Outrageous Olive Oils & Vinegars, also features an e-commerce component. The famous couple feels very passionate about offering their customers the highest quality olive oil in the world, according to another video on their YouTube channel.
'The Surreal Life' is back on TV.
Think back to 2003 when The Surreal Life originally debuted on VH1. Jordan Knight, Dave Coulier, Christopher Knight, and Flavor Flav were among the original cast members. Now, the show is back with a reboot starring a whole new cast of formerly huge stars. Among the group are Frankie, Dennis Rodman, Stormy Daniels (and her doll), and Tamar Braxton.
Article continues below advertisement
What Frankie has in common with stars from the original iteration of The Surreal Life is that he used to be pretty famous, but has kinda faded into the background in recent years.
Article continues below advertisement
The star's IMDb page reveals that while Frankie has been quite busy making cameos on shows like Last Man Standing and appearing in movies such as Sharknado: Heart of Sharkness, his inclusion in The Surreal Life is probably the most high-profile project he's done in a while.
Frankie Muniz hated being away from his wife Paige while filming 'The Surreal Life.'
The actor was nervous to sign on for The Surreal Life. As Frankie told Yahoo! Entertainment, "But there was something about putting myself out of my comfort zone, you know, to kind of just have life experiences that I wouldn't normally put myself in."
Article continues below advertisement
Still, filming the show was a three-week endeavor, during which Frankie had to be away from Paige and Mauz. "My son was 6 months old when I left and it was really hard to leave," he told E! News, adding, "Obviously you want to be there. I don't want to abandon my wife either."
The good news is he could zoom Paige and their son, although Frankie said he didn't know if viewers will see those moments on The Surreal Life.