Before He Was the 'Good Doctor,' Freddie Highmore Was a Bank-Breaking Movie Star
What is Freddie Highmore's net worth? The star of 'The Good Doctor' has amassed an impressive net worth over his lifelong acting career.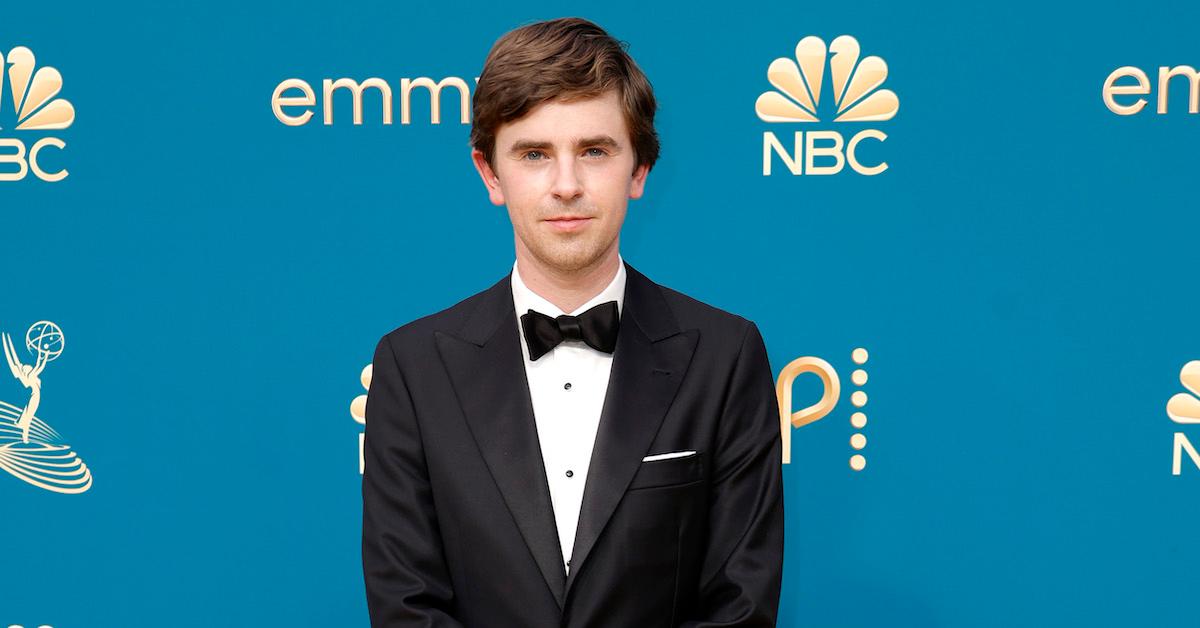 English actor Freddie Highmore may only be 31 years old, but he's been on our screens since 1999, for over two decades. It's impossible to imagine the world of cinema and television without him. Finding Neverland would have been an entirely different movie, and The Good Doctor would just be "The Good." So naturally, we want to know what Freddie's net worth is.
Article continues below advertisement
Throughout his childhood acting career, he was on the same level as various movie stars, but now he's a network television star, which means that Freddie's profile is dramatically different. So what is Freddie's net worth, and what else do we know about him?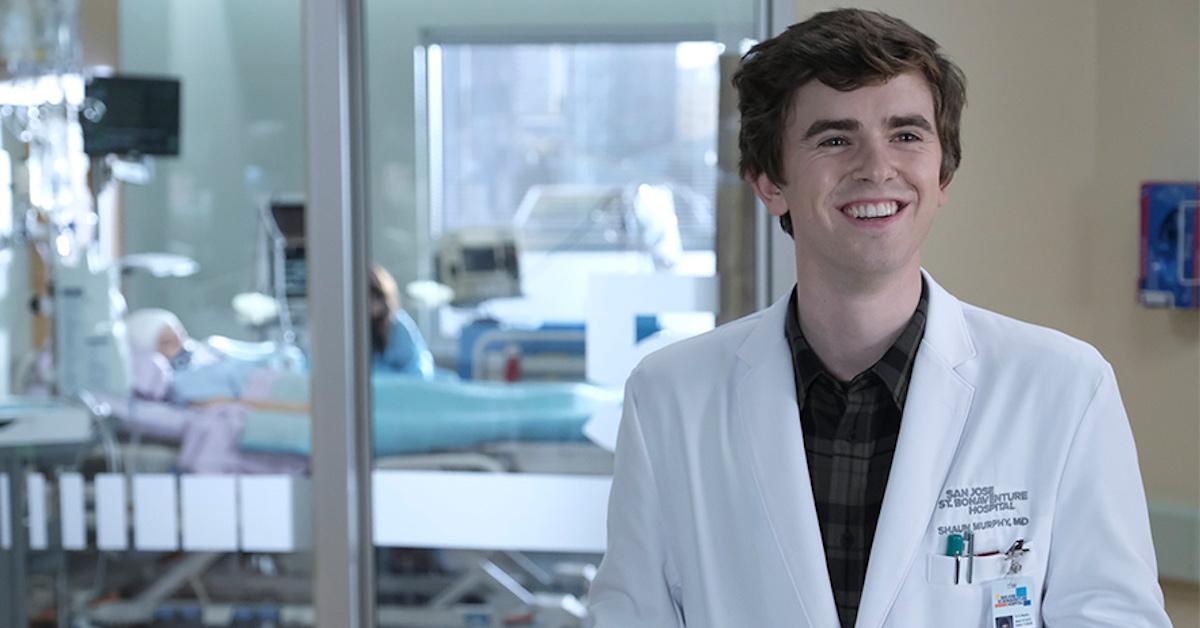 Article continues below advertisement
Freddie Highmore has an estimated net worth of $8 million.
Various sources, such as Celebrity Net Worth, estimate that Freddie's net worth is $8 million. He amassed his wealth throughout his 24-year career, which began with a role in the 1999 film, Women Talking Dirty. The son of prominent talent agent Sue Latimer and former actor Edward Highmore, Freddie could be considered a "nepo baby," but his talent speaks for itself.
Freddie Highmore rose to fame as a child star in films such as Finding Neverland and Charlie and the Chocolate Factory. Now he's known for playing autistic savant Dr. Shaun Murphy in The Good Doctor.
Birth date: Feb. 14, 1992
Birthplace: London, England
Birth name: Alfred Thomas Highmore
Father: Edward Highmore
Mother: Sue Latimer
Education: Highgate School (2010), London School of Economics (Summer 2011), Emmanuel College at Cambridge University (2014 Double First in Spanish and Arabic)
Married: 2021, spouse's name unknown
Article continues below advertisement
Freddie's career took off in 2004 with Finding Neverland, followed by 2005's Charlie and the Chocolate Factory, both of which he starred opposite Johnny Depp. He went on to play major film roles throughout his childhood, but by 2011, his young adult years took over and forced him into different types of characters. Freddie attended Emmanuel College at Cambridge, enrolled in the London School of Economics during his 2011 summer break, and briefly considered becoming a lawyer instead of an actor.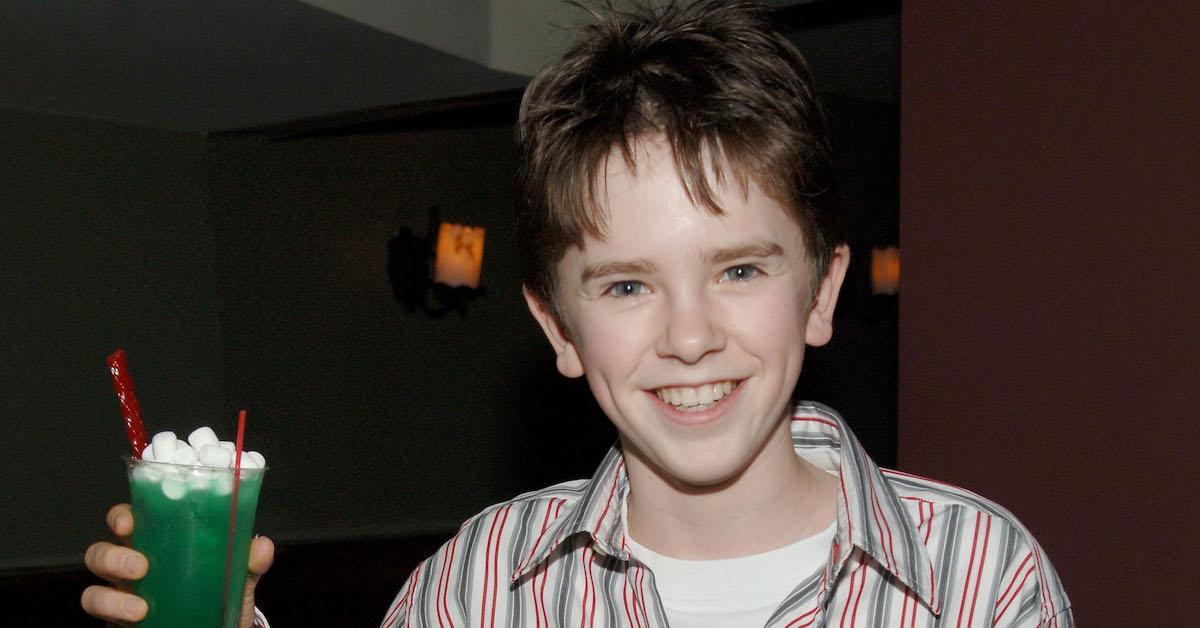 Article continues below advertisement
Even still, Freddie's career as an adult is marked primarily by his television roles in Bates Motel and The Good Doctor. In The Good Doctor, Freddie plays Dr. Shaun Murphy, an autistic savant, which garnered him a Golden Globe nomination for Best Actor in a Drama Series.
In August 2018, Freddie formed a Sony-aligned production company called Alfresco Pictures, which creates projects "that have a broader point or message behind them, that try and spark conversations that aren't being had, or give a microphone to voices and experiences that haven't been heard from before."
Article continues below advertisement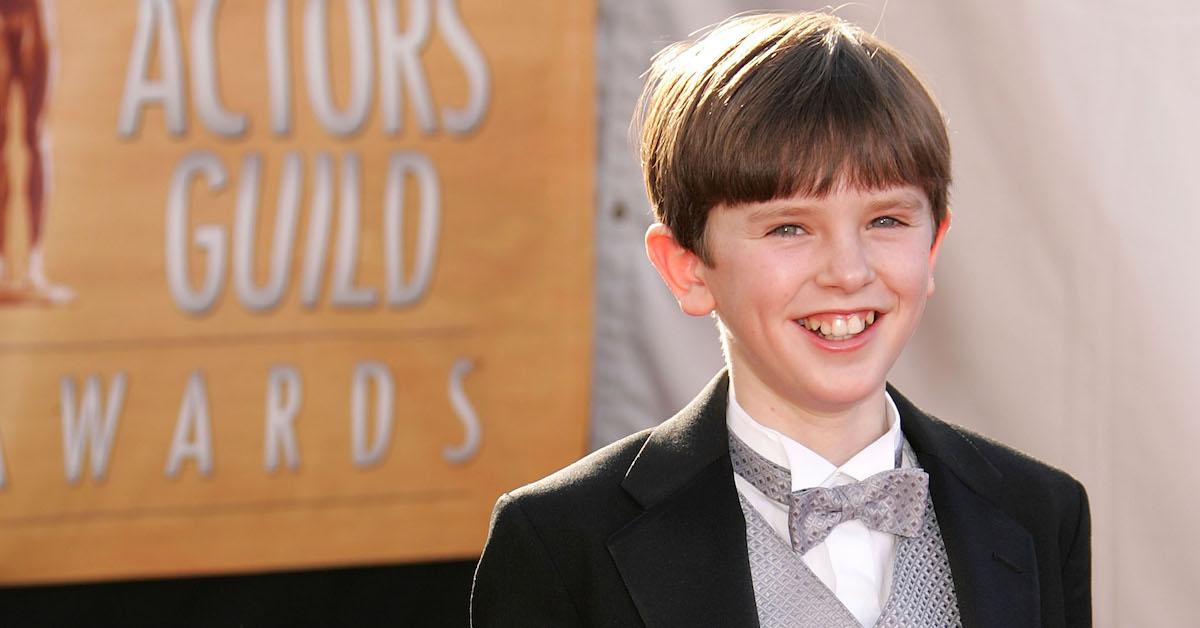 In 2021, Freddie revealed on Jimmy Kimmel Live that he got married, although he keeps his wife's identity close to his chest. Since he's been in the limelight for so long, it's no surprise that Freddie tries to keep his private life as private as possible. It's rare for child actors to transition seamlessly into a full-time acting career as an adult, so we have to give Freddie props for making it work.
New episodes of The Good Doctor air Mondays at 10 p.m. EST on ABC.