Gabi Elnicki Is Among the Non-Influencers From 'The Bachelor' Season 27 and It's Honestly Refreshing
Gabi Elnicki's job outside of 'The Bachelor' is about way more than being an influencer and it proves how real the Season 27 contestant is.
Even though Zach Shallcross wasn't the Bachelor lead everyone hoped for ahead of what they wanted to be a dramatic and wild season, his contestants are already creating a stir, and for good reason. Season 27 contestant Gabi Elnicki, for example, is an easy fan favorite early on, and not just because she shares a name (albeit with different spelling) as one of the Bachelorette leads from the season on which Zach originally appeared.
Article continues below advertisement
So, who is Gabi and what is her job outside of The Bachelor? In the season premiere, many of the intro packages for the contestants had something in common, which is that a lot of the women don't fall under the social-media-influencer umbrella.
We have nurses, executives, a business owner, and even a nanny. And Gabi is among these real women who seem to legitimately be after love and here for the right reasons.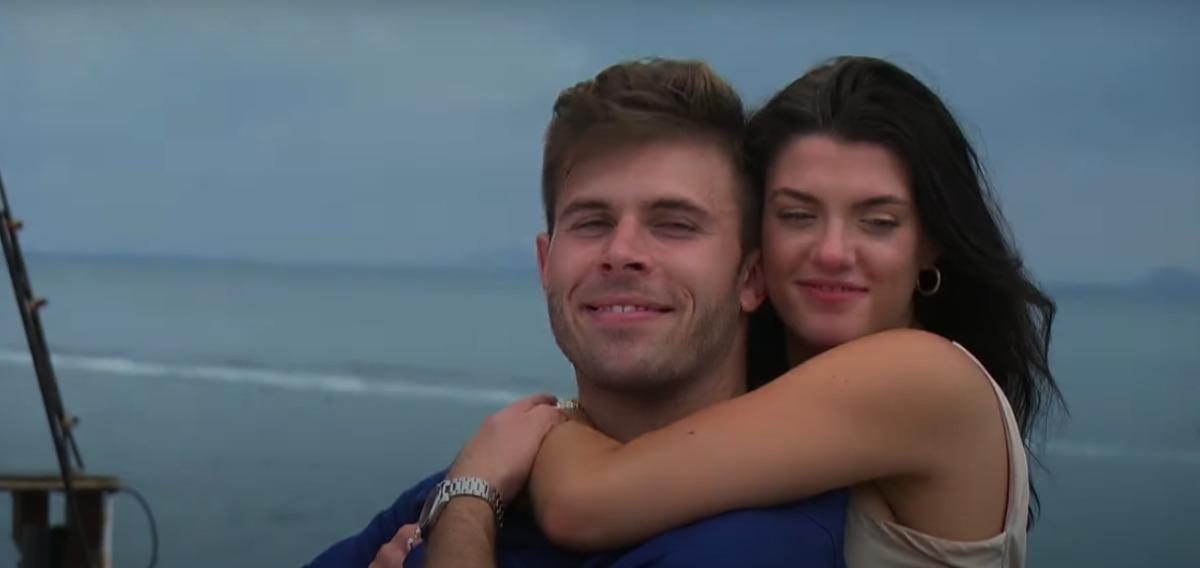 Article continues below advertisement
What is Gabi Elnicki's job outside of 'The Bachelor'?
While Gabi certainly isn't the only non-influencer from Season 27 of The Bachelor, the fact that she is among so many women with "normal" jobs is refreshing to viewers. Outside of the show, Gabi is a senior account executive at Calculate Hire, which is a recruiting company originally based in Indiana. It expanded to the Houston, Texas, area, however, and Gabi has been with the company since 2019, according to LinkedIn.
Before that, Gabi worked for a small business as a marketing and staffing development intern. And she graduated from the University of Mississippi in 2019.
She seems to be at a point in her life where she really is ready for love (and perhaps a few roses) from the right guy. If that guy happens to be Zach, then who are we to complain?
Article continues below advertisement
According to her Bachelor bio, Gabi has dreams to open her own Pilates studio someday. So perhaps all of this experience in the corporate world is to prepare her to run her own business at some point in the future.
Article continues below advertisement
Where is Gabi Elnicki from?
Gabi is originally from a small town in Vermont called Pittsford. The town is 44 square miles of farms, communities, and forests, with just 3,200 residents as of 2023. According to the official website for the town, "a state survey once found that Pittsford had the most sunshine of any Vermont town," though that doesn't seem to be confirmed.
Article continues below advertisement
Despite Gabi's roots being in New England, she now lives in Houston, Texas. And it's a good thing, too, because Zach also lives in Texas. They're just a few hours from each other, so if Zach does pick Gabi by the end of the season, being in a long-distance relationship at the start of an engagement won't be an issue.
Some 'Bachelor' fans are rooting for Gabi and Zach.
Gabi gets off to a rough start in the Bachelor Season 27 premiere. Being that she's a Vermont native, her shtick is to bring maple syrup for Zach to chug. They also have a kiss that Zach isn't wild about. Still, Gabi gets a rose at the end of the episode.
And some fans already find Gabi endearing enough to put her on their prediction lists for the final four.
Article continues below advertisement
While we don't know for sure if Gabi makes it to Zach's final four (though Reality Steve shared potential spoilers!), or if she perhaps wins the final rose, we all love a good comeback story. And if Gabi can come back from that first-kiss fiasco and win Zach over, she could make it all the way to the end.
Watch The Bachelor on Mondays at 8 p.m. EST on ABC.