Gerry Turner aka 'The Golden Bachelor' Has Four Very Important Women in His Family
Who are 'Golden Bachelor' Gerry Turner's daughters? The 71-year-old Bachelor lead has two daughters and two granddaughters from his first marriage.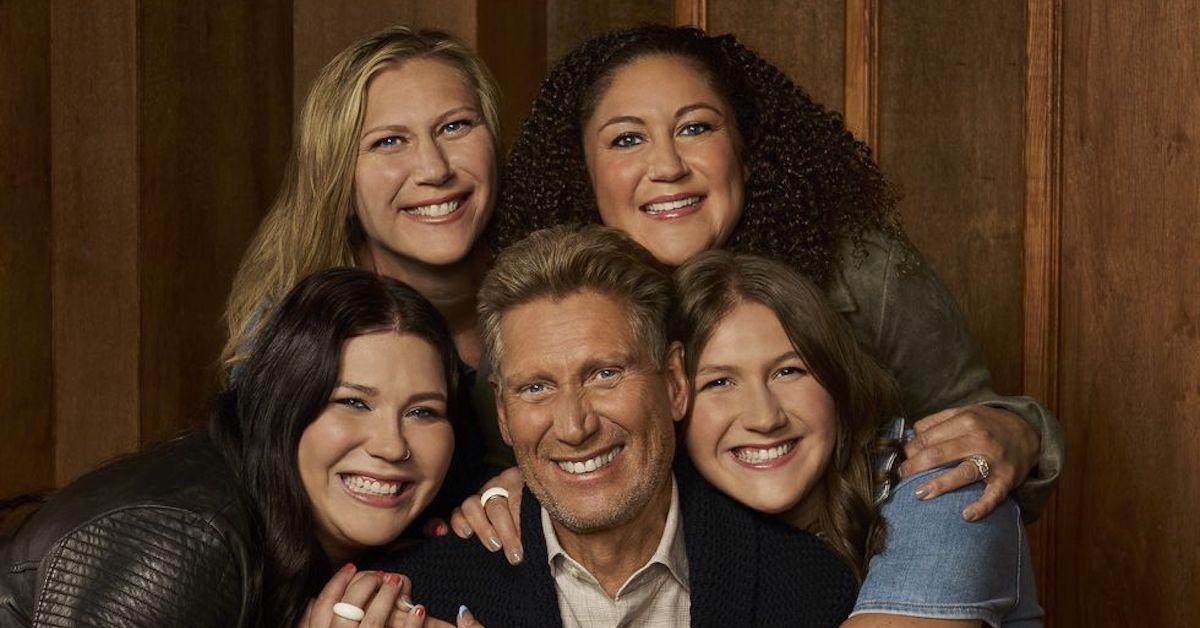 Another Bachelor lead means another Bachelor family—but this time, our lead is 71 years old! Yes, The Golden Bachelor is finally upon us with a fall premiere, and we need to know everything there is to know about lead Gerry Turner. Unlike most Bachelors and Bachelorettes, he already has two daughters … and two granddaughters!
Article continues below advertisement
While Gerry is looking for a special lady to capture his heart, he clearly already has a lot of love in his life. But how involved will his daughters and granddaughters be in choosing his next companion? And what do they do in their lives?
Article continues below advertisement
'Golden Bachelor' Gerry Turner has two daughters — Jennifer "Jenny" Young and Angela "Angie" Warner.
Very little is known about Gerry's family ahead of the season's start, but we'll likely learn more as it progresses. Gerry married his high school sweetheart, Toni, in 1974. Together they had two daughters, the eldest of whom was born the same year as their wedding. Jenny Young, reportedly born in 1974, is now 49 years old and married to Jon Young.
We don't know what Jenny and Jon do for a living, but they have proudly raised two daughters in Holt, Mich. Jenny's younger sister, Angie Warner, was supposedly born in late 1981, making her 41 years old. According to her LinkedIn, she's a Vice President of Sales at Assessments 24x7, where she's been working since Oct. 2021.
Article continues below advertisement
Angie graduated from the University of Iowa with a Bachelor's degree in Communications and Marketing in 2004 and married her husband in 2019. According to Angie's Facebook, she enjoys traveling, attending football games at her alma mater, and spending time with her family.
Article continues below advertisement
Despite living in different states, Angie and Jenny seem to be close. And they might be fans of the Bachelor franchise! According to Gerry, his daughters are the ones who encouraged him to apply for the show in the first place. And now, his granddaughters are just as excited.
Gerry Turner has two granddaughters, one of whom is old enough to be part of the 'Bachelor' franchise herself!
Could we see a Bachelor legacy taking place? We definitely expect Gerry's daughters and granddaughters to take part in his process of finding love, although it's unclear if they'll have a bigger part in that than the typical Bachelor lead's family. Perhaps the most excited for Gerry's starring moment is his youngest granddaughter, Charlee Young.
Article continues below advertisement
Both of Gerry's granddaughters were born to Jenny and Jon and grew up in Holt, Mich. Charlee is just 16 years old, so she's still in high school, but her sister, Payton Young, is now 22 years old and just graduated from Adrian College. She signed onto Adrian College's Acrobatics and Tumbling team in 2018, so we know she must be a talented athlete.
Article continues below advertisement
According to her athletic profile, Charlee is also a gymnast! There's no telling what's in Charlee or Payton's futures, but we bet that if Payton wanted to find love on television, there'd be a place for her in the Bachelor franchise. (That is, if she hasn't found love already.) According to their Instagrams, Charlee and Payton seem to be "best friends," just like their mom and aunt.
Regardless, we can't wait to see who Gerry finds to bring into his already picturesque family!
The Golden Bachelor premieres on this fall at 10 p.m. EST on ABC.