Is the 'Good Bones' Family Drama a Breakdown or a Breakthrough?
What's the family drama on 'Good Bones'? The HGTV show features Karen E. Laine, Mina Starsiak Hawk, and Tad Starsiak in its final season.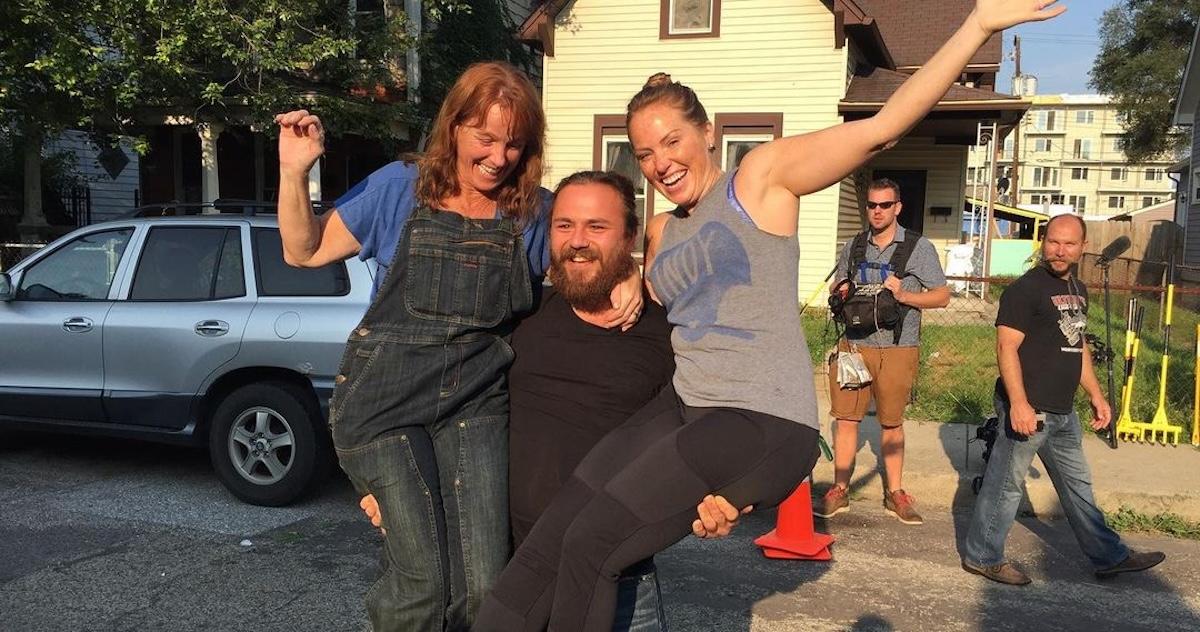 The Gist:
Good Bones initially featured a close-knit mother-daughter team, Mina Starsiak Hawk and Karen E. Laine, known for their home renovation projects.
Tension has arisen between Mina and Karen, as well as Mina and her half-brother, Tad Starsiak, with the exact causes unclear.
The family dynamics, personal growth, fame, and evolving relationships may have contributed to the rift within the Good Bones family.
Article continues below advertisement
We don't often watch HGTV shows for the drama, but when there is tension on the screen, it can make it a bit more interesting. The latest scandal has to do with the family drama on Good Bones, one of HGTV's long-running home renovation series. In its eighth and final season, Good Bones began with Mina Starsiak Hawk and her mother, Karen E. Laine.
Karen and Mina were the perfect mother-daughter duo for HGTV. Mina had been working part-time as a waiter while Karen was a defense attorney. They began flipping homes in their spare time and went pro with their hobby under their joint venture, Two Chicks and a Hammer, Inc. But in August 2023, Mina revealed that she's not on great terms with Karen or her half-brother, Tad Starsiak. So what's the drama?
Article continues below advertisement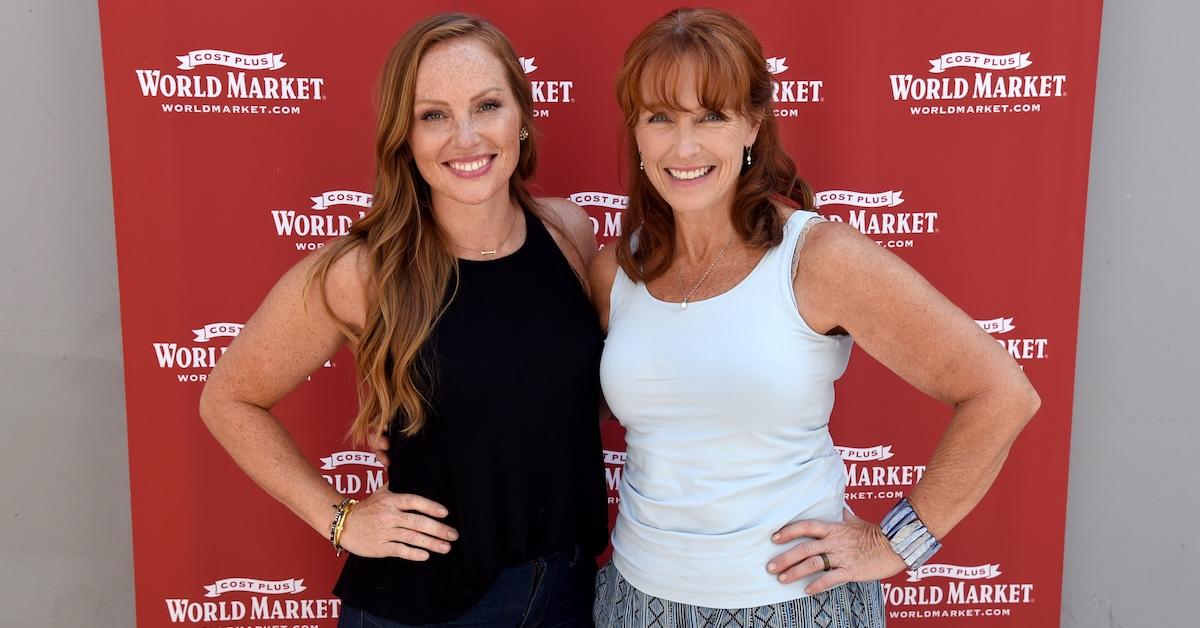 Mina Starsiak Hawk revealed that she's not "in a great place" with Karen E. Laine or Tad Starsiak.
One of the great draws of Good Bones is that it's all about a female-run family business. Karen and Mina were at the center of it and for a long time, they were the shining example of an ideal mother-daughter relationship. Not only that, but they were in charge of the renovations, while their male family members often worked for them.
Article continues below advertisement
The most frequent visitor on Good Bones is Tad, Mina's half-brother. Tad and Mina share a father, Casey Starsiak, with whom Karen had two other kids. Tad's mom, Cheryl, had another daughter alongside Tad. She then divorced Casey and remarried her ex-husband, Lenny, which makes Lenny Tad's stepfather. Lenny later appeared on Good Bones for a few seasons as a trusted contractor.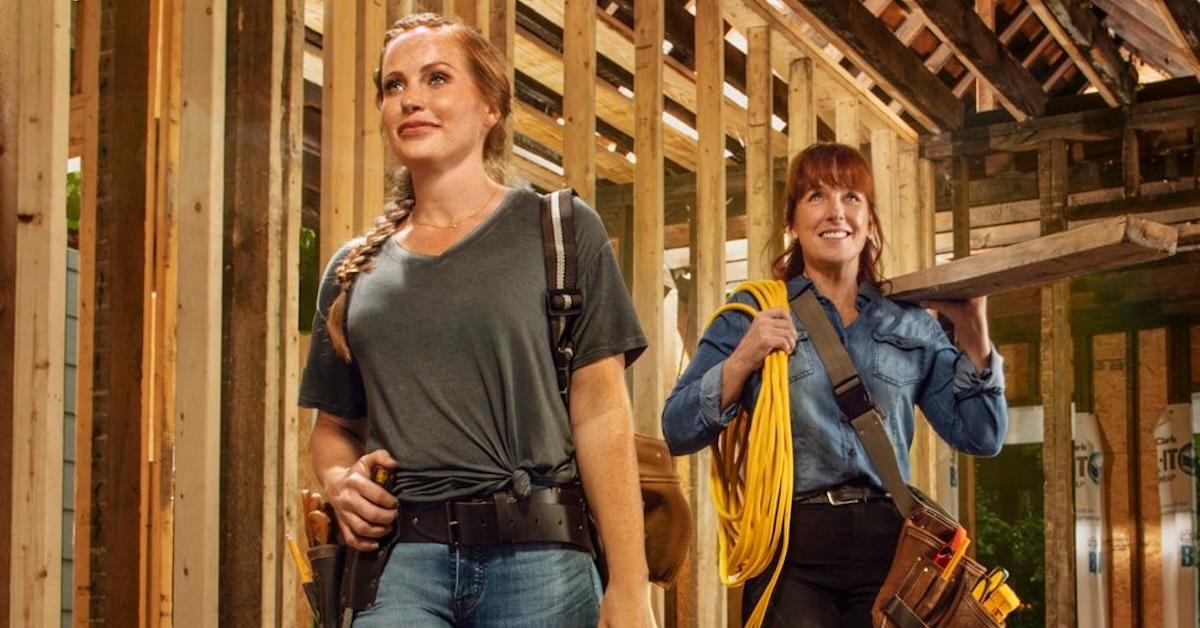 Article continues below advertisement
Since Cheryl passed away and both Tad and Mina had a falling-out with their biological father, Tad moved in with Karen and started working on their job sites. Karen and Lenny became parental figures for Tad, who still has a lot of growing up to do, according to viewers. In fact, Tad often ignored Mina's instructions for safety and performance, which could have led to tension between the half-siblings.
It's unclear as to what exactly went down between Mina and Karen, but fans watching noticed that they barely talk to one another in Season 8. While we know there's a rift, we don't know what caused it, but some fans speculate that it could be due to working together, living next to each other, and disagreeing about various business decisions.
Article continues below advertisement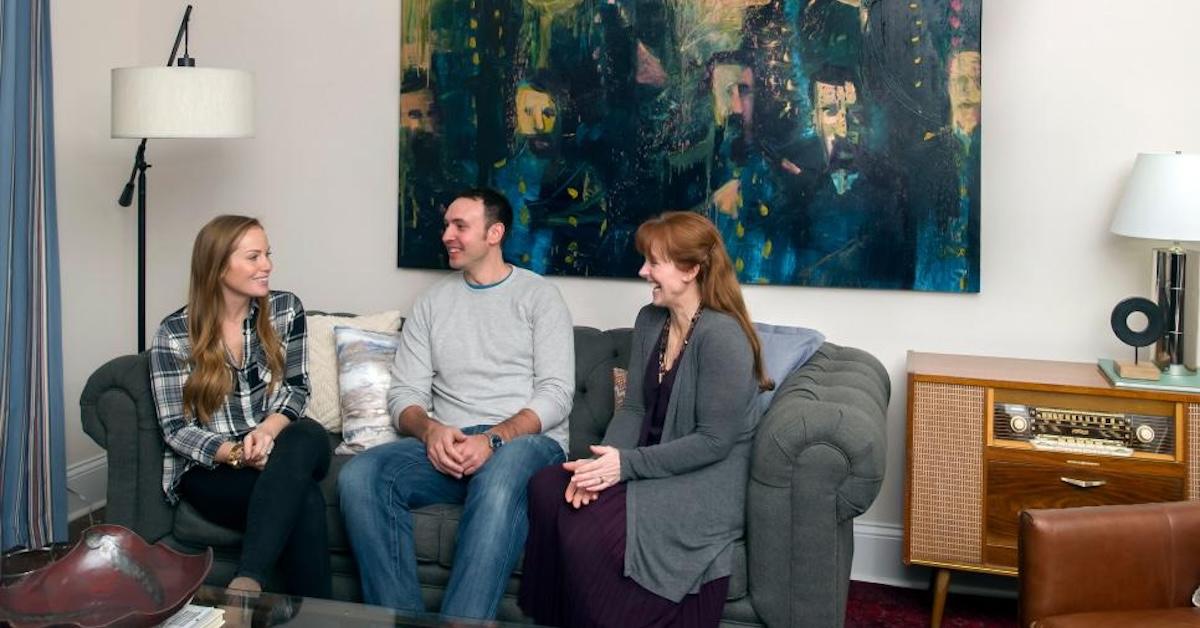 In an Aug. 28 episode of her podcast, Mina AF, Mina told listeners that she's "not on good terms" with Karen or Tad. She brought this up while discussing who to invite to her son's fifth birthday party, wondering if she should invite them despite being at a "status quo" where they just "exist" around each other.
Article continues below advertisement
"No one's punching the other person in the face by any means," Mina said. "We all just exist because it's what makes my dad happy. And that's fine. That's been fine for a long time. It's fine for a lot of families. I just don't think it's fine anymore." While Mina doesn't give much insight into what exactly caused this tension, as she discusses Karen's relationship with Mina's kids, we sense some issues.
Article continues below advertisement
"I think a lot of times we think about our parents and we're like 'Wow, you were a sh---y parent. Why are you such a good grandparent?'" she said. "And we all know the answer. It's just, it's a different relationship. You've had the chance to make the mistakes with your kids. Like, these are your grandkids, the pressure's off, it's great. But I don't have that which is challenging."
Meanwhile, over on Reddit, some Redditors have suggested that Mina changed with fame into someone who Karen doesn't get along with.
Article continues below advertisement
It's also unclear what happened between Mina and Tad, but some believe that Tad's years of shirking off his older sister's authority finally caught up with them. Tad seemingly responded to Mina's dig on the podcast in an Instagram post, which he captioned, "Recognize the power in the pause and release those negative feelings. We only get so much time to live on this earth, why spend any amount on it being angry? It's just not worth it."
After plenty of comments suggesting he was referring to his relationship with his sister, he later commented, "Just so everyone knows, this post has nothing to do with any specific instance in my personal life. It's a life lesson I've learned along the way that I enjoy sharing with everyone so their lives might be happier!" Whatever his post may be about, it seems like Good Bones doesn't end in the happiest place.