Indulge Your Dark Side With the Goth Side of Target — Because It Does Exist! (Sort Of)
Was the goth life just a phase for you, or are you dedicated to the dark side of style 24/7? Either way, did you know that Target, yes, Target has you covered?
Get ready, because Target does in fact, have a goth side of its store.
Article continues below advertisement
If you're shopping online, make sure to google, "Target goth side," because there is a dedicated section of the website for goth-couture (with the handy headline, 'A little fright & a lotta fun, explore a one-of-a-kind-world where you're free to get your goth on').
You can pick up your next pair of black combat boots, goth makeup, a copy of Beetlejuice, and even a large, black cloche complete with a skull inside (skull sold separately).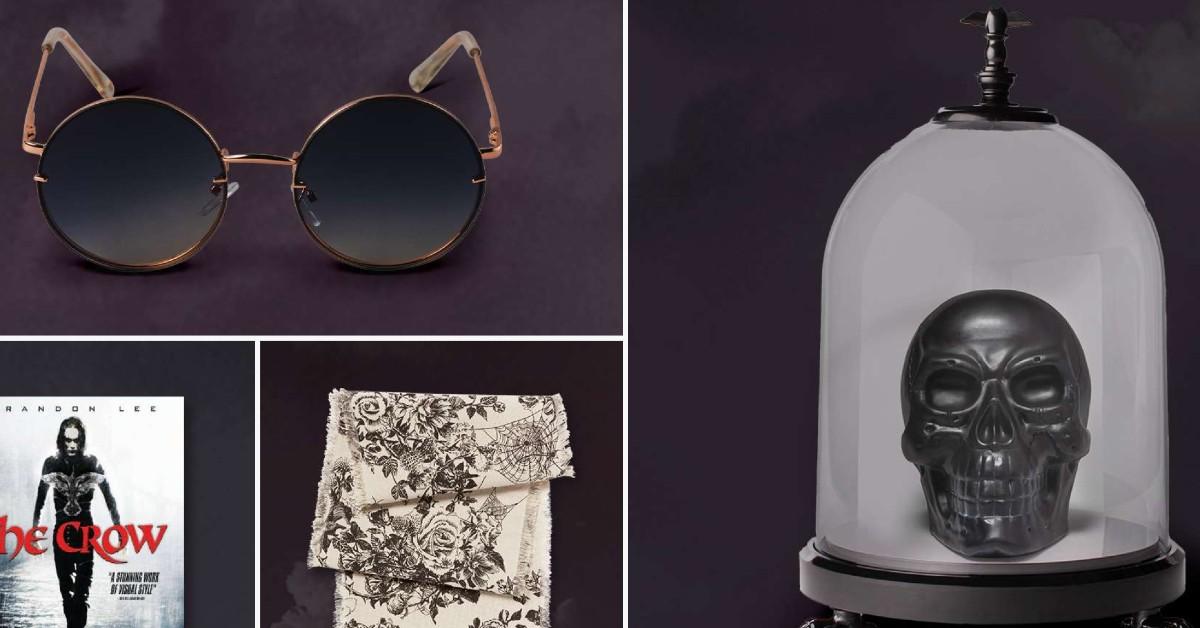 Article continues below advertisement
Wait, can you only visit the goth side of Target in the Metaverse? (Naturally there are memes about this.)
OK — here's the kicker. You can technically purchase the items listed on the Target website that are included on the goth side of Target. However, in order to actually visit the goth side of Target, you have to enter...the metaverse.
If you scroll down a bit further down the goth side of Target page on the store's website, you'll see the following, "Visit Goth Target in the metaverse. Grab your VR headset and search, "Goth Target," in Meta Horizon Worlds."
Naturally, the internet had a field day with the goth side of Target being exclusive to the metaverse. The memes about this were plentiful — here's a few of our favorites.
Article continues below advertisement
Article continues below advertisement
The thing is, there is an actual, real-life goth Target. It's located in Chicago, and it was the one and only goth Target before the metaverse hopped on the trend!
Wait, so you can actually visit goth Target if you don't have a VR headset?
Yes, but the catch is you do have to buy a plane ticket if you aren't based in Chicago already. The real-life goth Target is located at 1 State Street in Chicago, and as Distractify previously reported, the store naturally went viral once a TikToker posted about it.
Article continues below advertisement
Target was legally not allowed to change the building's historic exterior on 1 State Street, hence the goth feel and vibe of the store. Although the interior of the OG goth Target isn't all covered in black, there are original black columns and details in the entryway that definitely give the store epic spooky vibes for goth aficionados across the world.
So will Target introduce more stores in the metaverse? Have you bought your black skull and cloche yet? All we know is, sometimes shopping is more fun on the dark side.