Great Has Eyes for Two Women on 'Temptation Island' — And Neither Are His Girlfriend
Great may be in a love triangle with singles Nafeesah and Tamie on 'Temptation Island' even though he's still technically with his girlfriend.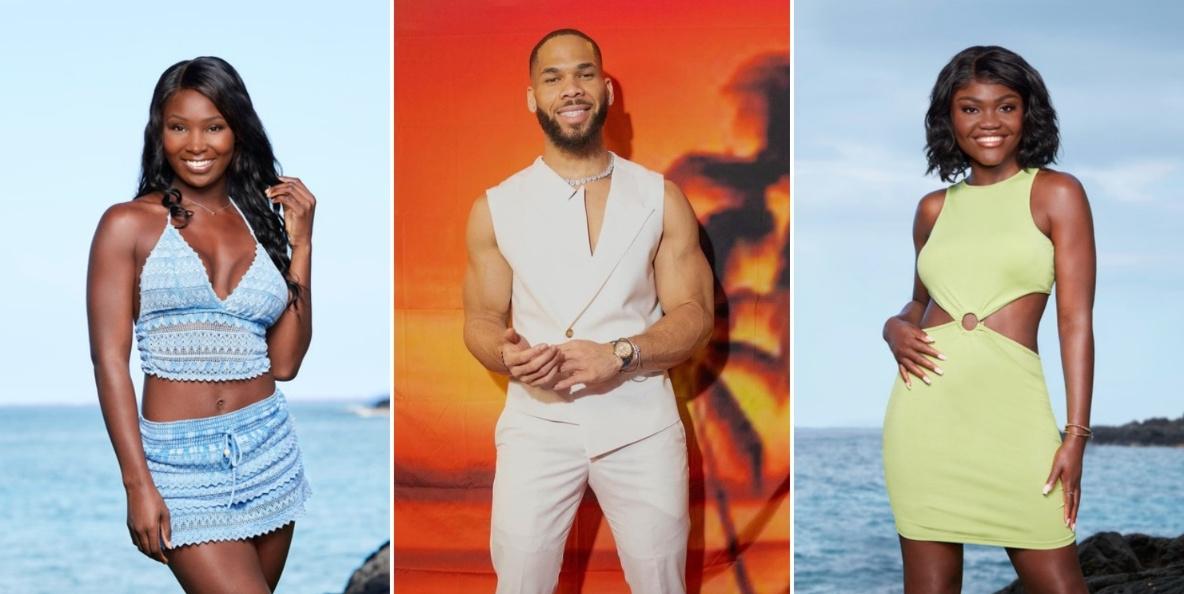 You can't have your cake and eat it too, but Great from Season 5 of Temptation Island is determined to have his cake and two other dishes on the side. OK, enough with the awful dessert puns. But Great wastes no time in setting his eyes on multiple ladies once he's in the men's villa, despite his girlfriend Paris's concerns about what her absence means for him.
Article continues below advertisement
While Great gets to know the other single women on Temptation Island, he's interested in both Tamie and Nafeesah, the latter of whom he chooses for his first date. But, because he does some serious dirty dancing with Tamie not long after he picks Nafeesah, Great finds himself in something of a love triangle early in the season.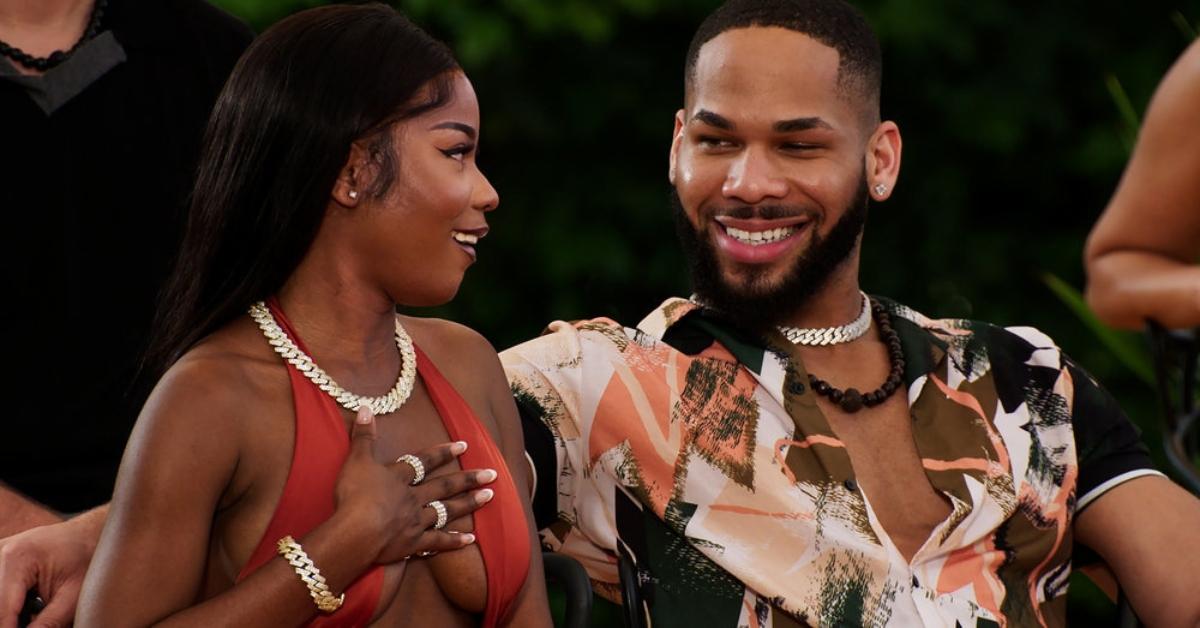 Article continues below advertisement
Are Great, Nafeesah, and Tamie in a love triangle on 'Temptation Island'?
If we're counting Paris, then Great is in a love square. But, not including his actual girlfriend, Great is definitely in trouble. When he picks Nafeesah to go on a date with him, she's eager to get to know him away from the other ladies. And, it seems, he's excited too. This is Great's chance to not only see if what he and Paris have is meant to last, but also the opportunity to get to know a potential new partner.
However, Great nearly messes things up when he gets close to Tamie during a party at the villa after dates are chosen. And Nafeesah doesn't miss a thing. However, despite her annoyance at Great being unable to keep his eyes on one woman at a time, Nafeesah joins Tamie and Great in a confessional, where Great seems more than pleased to be in the middle of two ladies.
Article continues below advertisement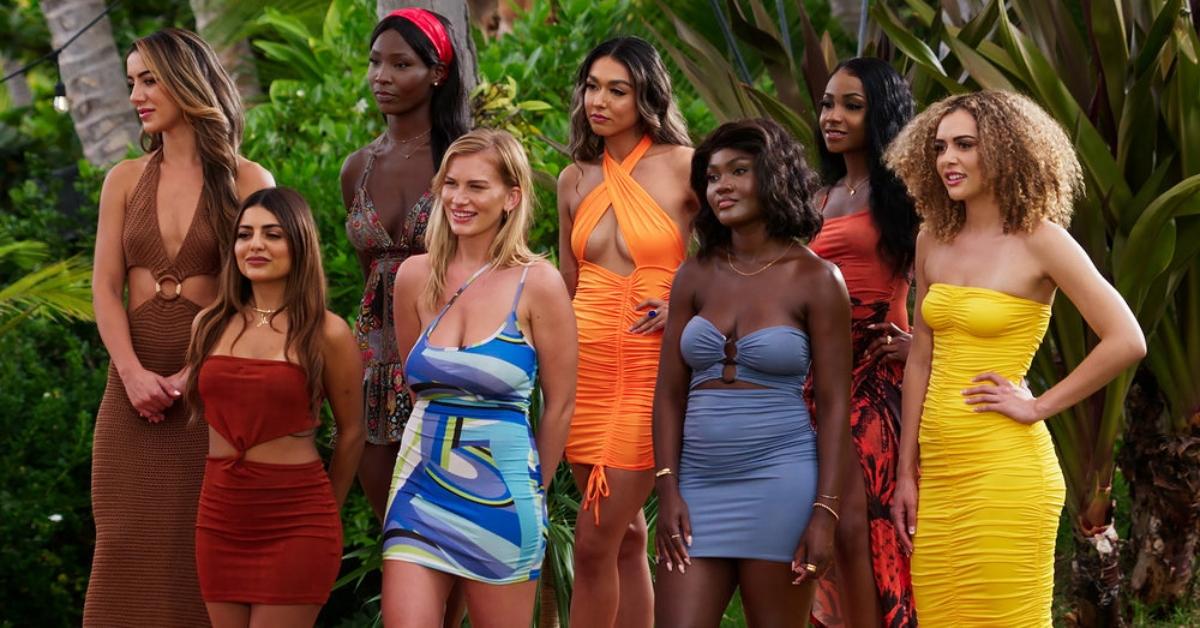 Great cheated on Paris before they went on 'Temptation Island.'
One of Paris and Great's issues going into Temptation Island are Paris's concerns over their past, which includes Great's wandering eye. Paris reveals in the Season 5 premiere that, in the past, Great cheated on her "more than one time." She hopes that this experience will sort of reel him in and get him focused on their future.
Article continues below advertisement
At this point, Great and Paris have been together for a year and eight months. It doesn't seem like it takes much for Great to give in to his urges and Temptation Island may be the place for him to stray once again. But even if Great's love triangle with Nafeesah and Tamie lands him in hot water with his girlfriend and he does, in fact, cheat again, it doesn't mean Great laves the season with a new partner.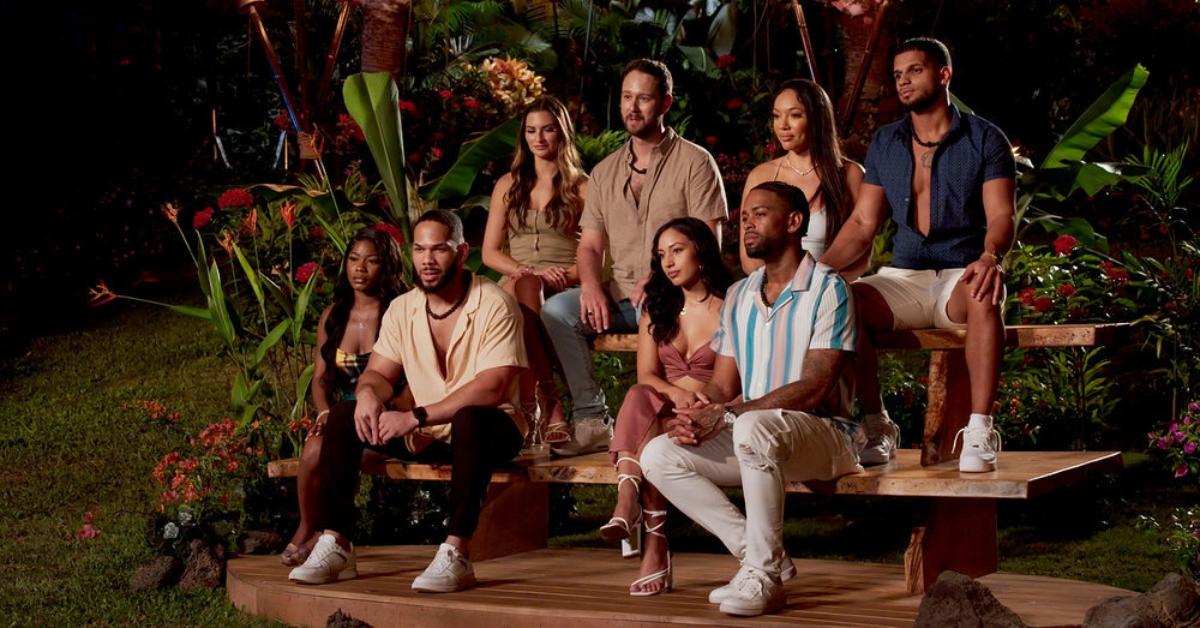 There have been cases in the past on the show where a cheating partner leaves the show single, even if they thought they would leave with a new partner. It may be a little soon to tell if that's what happens with Great, but he's already creating drama that not all of the women will put up with.
Watch Temptation Island on Wednesdays at 9 p.m. EST on USA.