Did You Know That 'She-Hulk' Star Griffin Matthews Co-Created a Musical With His Husband?
'She-Hulk' star Griffin Matthews may play a snippy designer on the series, but he's got an adorable love story with his husband in real life.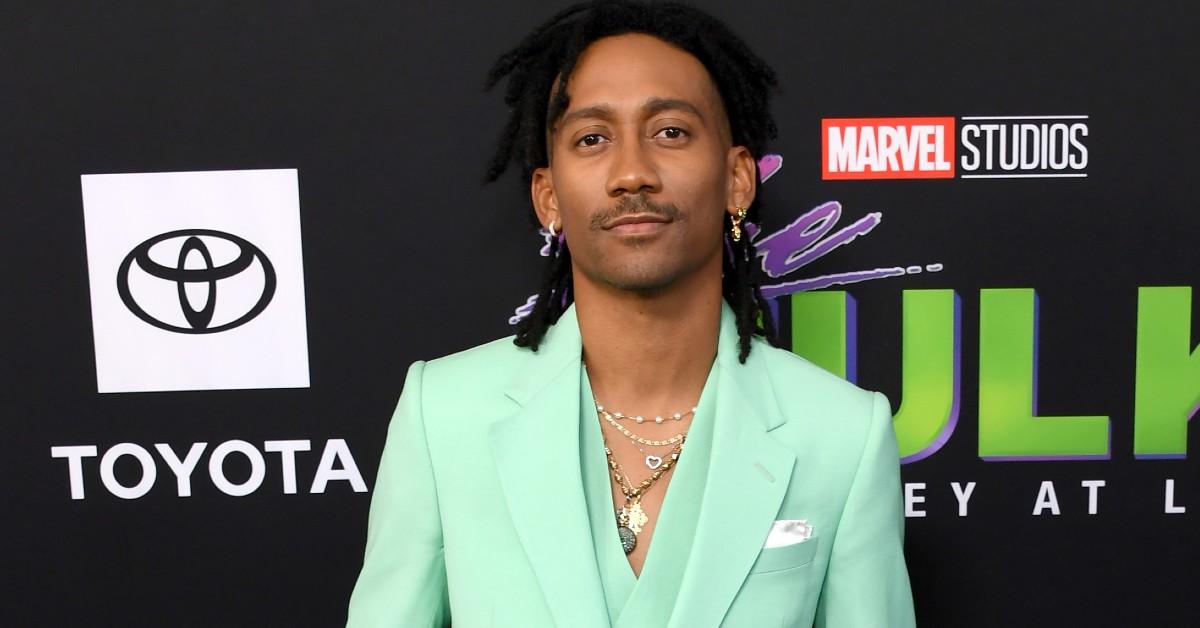 Spoiler alert: The following article contains spoilers for She-Hulk: Attorney at Law Episode 5 on Disney Plus.
Did you catch The Flight Attendant star Griffin Matthews on the fifth episode of She-Hulk: Attorney at Law? Griffin played Luke Jacobsen, a fashion designer who only worked exclusively with top-tier super-powered clients (Daredevil among them apparently!).
Article continues below advertisement
While She-Hulk Episode 5 focused on Jen Walter's (Tatiana Maslany) time on the dating apps, we wanted to know more about Griffin's relationship history.
The actor has been happily married for the past five years! Here are more details about Griffin's husband.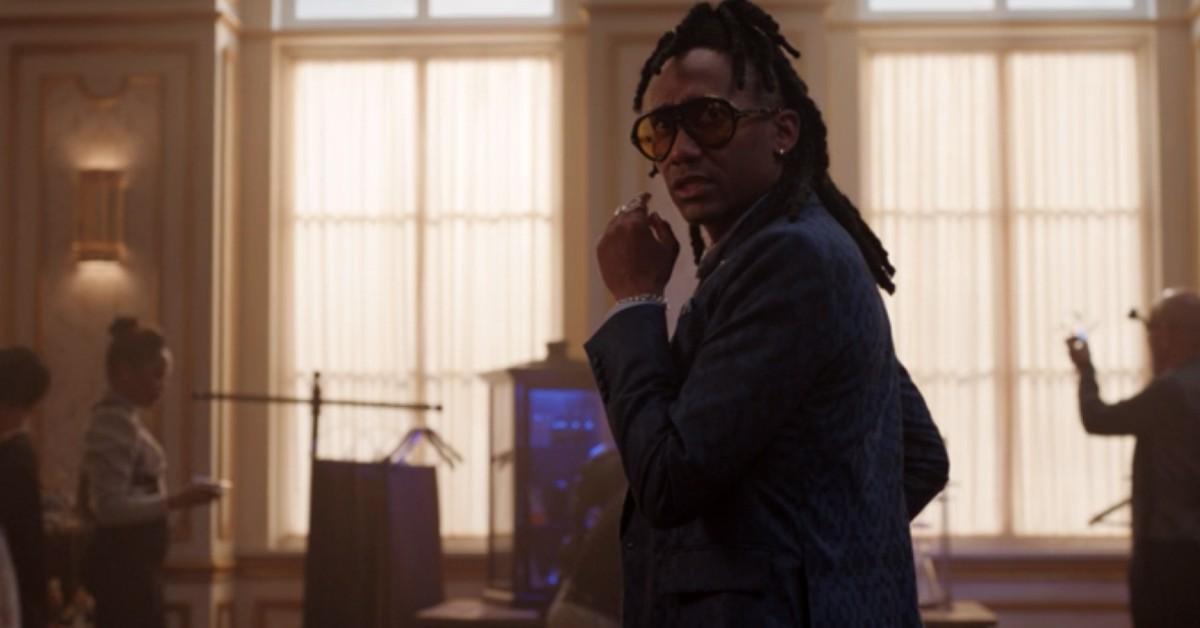 Article continues below advertisement
Who is Griffin Matthews's husband?
Griffin has been happily married to composer and writer Matt Gould for five years and counting.
Matt recounted his first impression of Griffin during a joint interview with Out Magazine (warning: extreme cuteness ahead).
Griffin's husband recalled, "When I came back from the Peace Corps in West Africa [in 2002], I was really depressed about the state of affairs in the world. My friends told me about this guy who was helping African kids, and they thought we should meet. The first time I saw him, he had dreadlocks down to his butt, and I thought he was the most beautiful man I'd ever seen."
Article continues below advertisement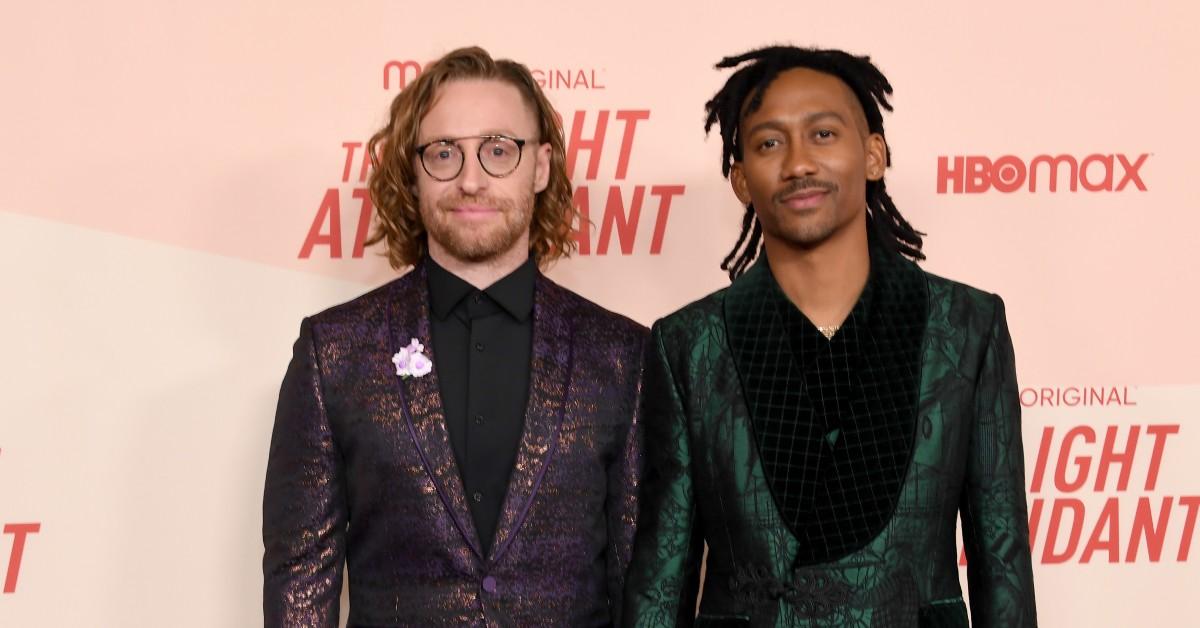 Matt knew Griffin was a keeper when the She-Hulk star traveled to Africa with him year after year to help him work for a non-profit organization aimed at supporting students in Uganda.
Article continues below advertisement
He noted, "In Uganda, they call us the 'tatas,' which means dads. So we put on our dad hats. Our relationship has created this international modern family where we've become invested and instrumental in helping to raise these Ugandan kids. They feel like they're our kids."
Matt and Griffin created sweet music together — literally!
The couple that creates together stays together! Griffin and Matt actually co-created the musical Invisible Thread together. The musical was initially titled Witness Uganda, then renamed Invisible Thread when it moved to the Second Stage off-Broadway theatre in 2015.
Article continues below advertisement
Invisible Thread then reverted back to the Witness Uganda title for a run of the musical in Los Angeles. The musical is a documentary-style story inspired by Griffin's experiences in Uganda and Matt's time in the Peace Corps.
Article continues below advertisement
An official studio cast recording of Witness Uganda was released in February 2022. Per an interview with Playbill, Griffin and his husband also served as artists on campus for Stockton University's Inaugural Broadway Arts Lab in 2019.
At the time they were workshopping a new production they were working on called The Family Project. Speaking of family, do Griffin and Matt have any kids of their own?
Yes. Griffin posted a picture on his Instagram of his two adorable adopted sons with Matt in August 2022. Their names? Galileo and Apollo. Griffin wrote in a post about the adoption on his Instagram, "In the same courtroom where we fought many battles. We became a legal family. Brothers forever. Our sons forever."
We warned you there was extreme cuteness involved with Griffin's love story!