Guy Furious Over Getting Scammed Into Buying PS4 From PS5 Facebook Marketplace Seller
To his surprise, a guy bought a used PS4 instead of the PS5 he thought he was purchasing. The seller, a Facebook Marketplace user, scammed him out of $300.
The gist:
According to TikTok user adrian_peru, he purchased a $300 PS5 on Facebook Marketplace from a seller, but inside the console box was a PS4.
The seller goes by the name David Perez, who the TikTok creator warns others to keep an eye out for.
The Facebook user claims they "didn't" scam Adrian through messages but proceeded to troll the TikTok creator by sending a picture of a guy eating food.
Article continues below advertisement
Since the PlayStation 5 launched in 2020, buying one has always been a challenge for people across the globe.
PS5 Scalpers selling the console over $1,000 to desperate gamers was a common sight during COVID-19, alongside the egregious waitlists on online stores.
Nowadays, you can head to your local Walmart or purchase a newly minted PS5 from the PlayStation website to save yourself the headache.
Article continues below advertisement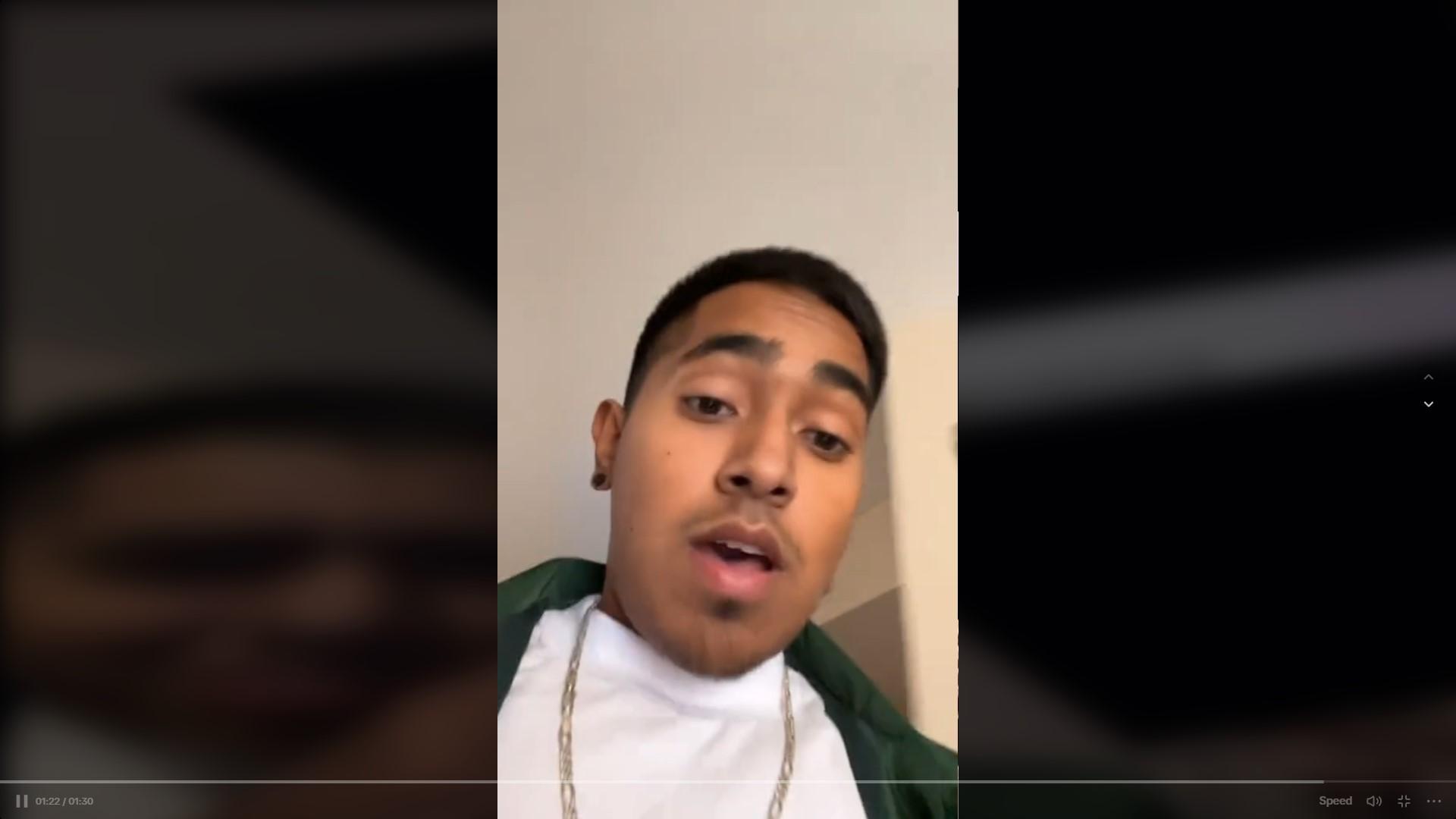 Of course, everyone isn't willing or able to foot the bill of a $499 PS5, so places like the Facebook Marketplace reels in those looking for a deal.
Article continues below advertisement
This is what TikTok user adrian_peru attempted to do. His girlfriend loves to play Fortnite on his digital version of the PS5, so he wanted to buy a physical disc version.
He clocked a user on the Marketplace selling one for $300 and jumped at the opportunity. However, after his girlfriend picked up the system from the seller, Adrian opened the console box to find a used PS4 inside.
Article continues below advertisement
Guy gets scammed into buying a PS4 instead of a PS5 by a Facebook Marketplace seller.
The Facebook Marketplace seller in question goes by David Perez, whom Adrian warns others through a TikTok clip to look out for after getting scammed into buying a PS4.
Article continues below advertisement
According to Adrian, the seller had put up a PS5 going for $300 and quickly took down the sale, but the TikTok creator was insistent on buying. Ultimately, he convinced David and purchased the supposed PS5, but there was a catch: They needed to meet right away.
This is where Adrian's girlfriend comes into the picture.
He asked his partner to meet the seller and pick up the console since he was working. Later, Adrian came back home to open the console box to find an unexpected PS4 instead of the PS5 he was buying.
Article continues below advertisement
"I open it and it's an old a-- PS4, bro!" Adrian said furiously. "I told my girl, 'you didn't check before you bought it'? She said, 'yeah.'"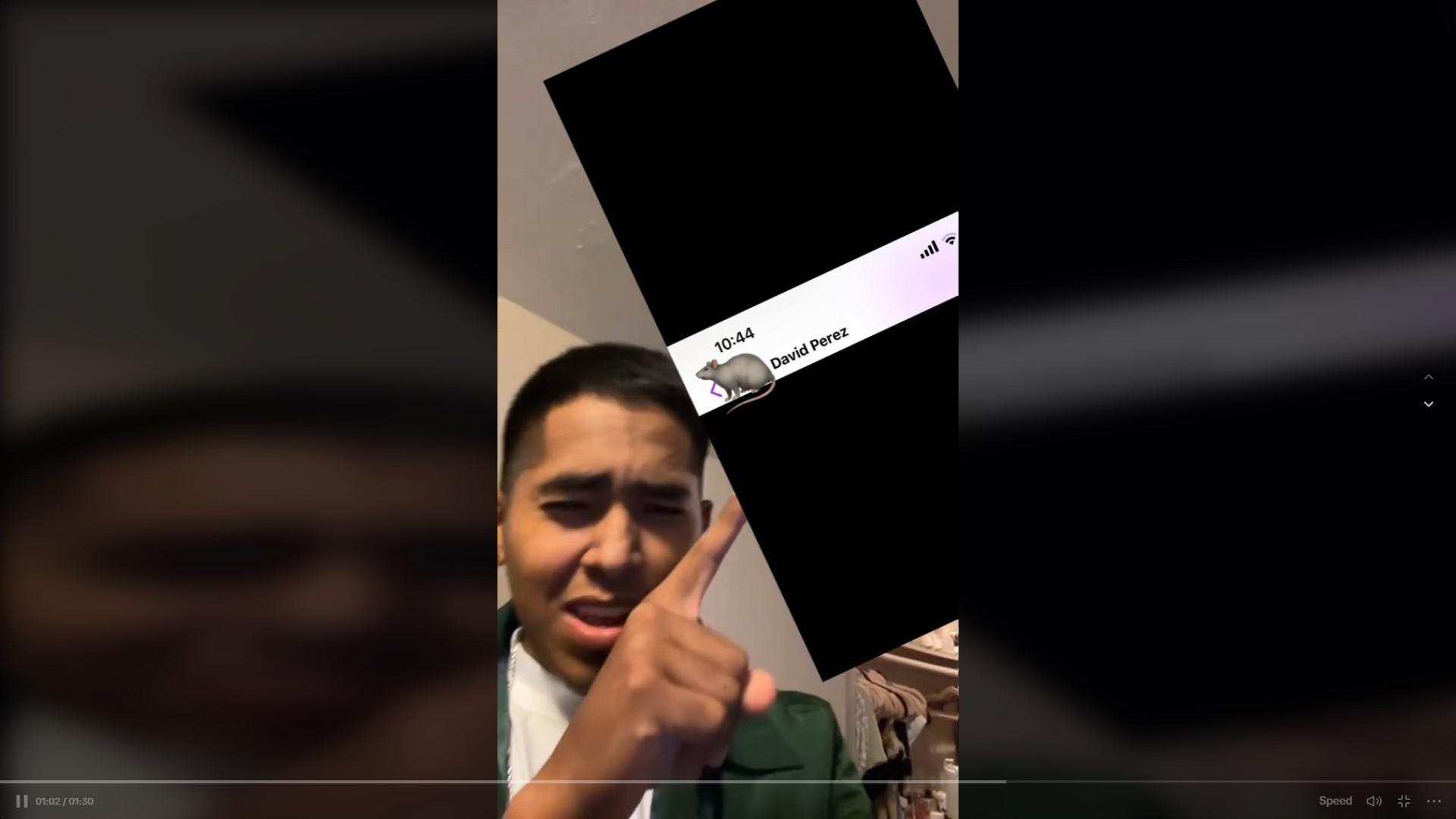 Article continues below advertisement
Throughout the TikTok clip, his girlfriend is silently on a bed playing Fortnite with Adrian's digital version PS5 near the TV, so it's strange to think she wouldn't know what it would look like.
It's possible the seller may have messed with the console box in some way rather than the girlfriend blatantly lying, but Adrian couldn't confirm either way.
Article continues below advertisement
"His name was David Perez," the TikTok creator explained. "I should have known when he had this NFT profile in 2023."
Article continues below advertisement
What's most surprising out of all this is that Adrian messaged the scammer and the Facebook seller responded. According to David, he "didn't" scam anyone.
David ended off the message saying he was "enjoying some food" and couldn't help Adrian, so the TikTok creator concluded he was being trolled by a scammer. As of this writing, Adrian is looking to sell the used PS4 to someone, but who knows if anyone will bite.