Joey Swoll Tells TikTok Influencer to "Do Better" for Making Fun of Older Man at the Gym
TikTok influencer Gwinie the Pooh used a Wendy Williams voiceover to make fun of someone at the gym. Then, Joey Swoll dragged her online.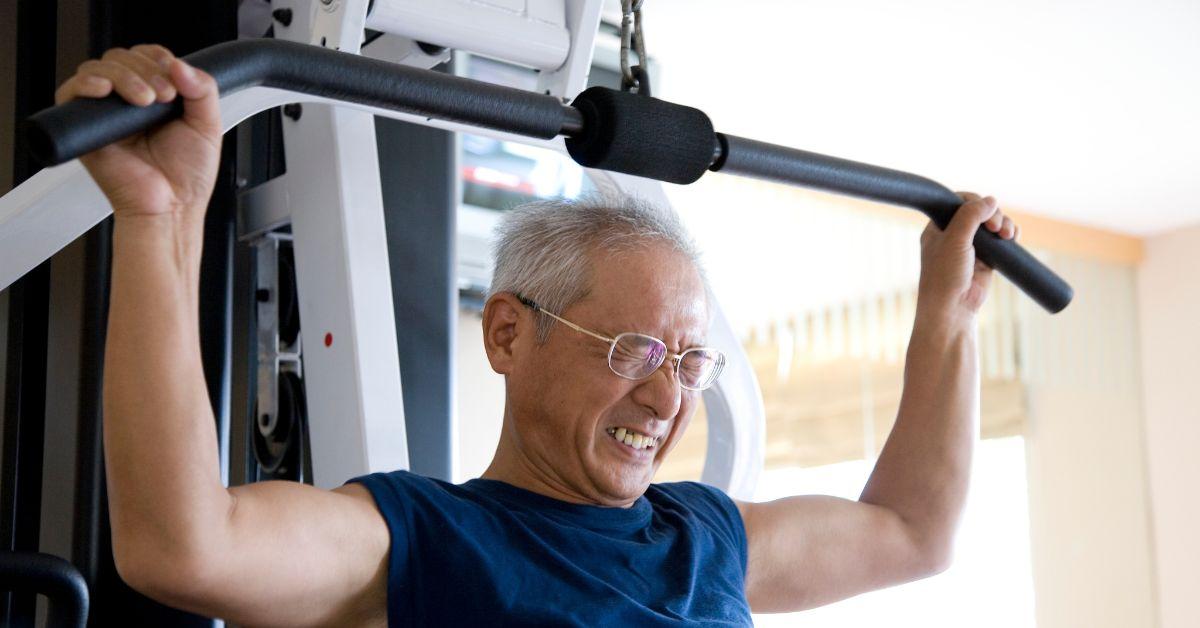 It's no secret that many people prioritize a fitness routine in their daily lives. Although some make it through the year with a solid plan to exercise more, others don't make it past the first month of a new year. Either way, this should be a safe space for everyone, no matter where you fall in your journey.
Article continues below advertisement
While we're not judgy, TikTok has exposed some fitness influencers' negative behavior at the gym. If you scroll through a few of the app's fitness-themed hashtags like #gymtok or #fittok, you'll see plenty of advice about the "best" ways to eat and work out. However, one user is currently in hot water for saying nothing.
TikTok influencer @gwinie_the_pooh joined the platform as a fitness guru. After a controversy, her peers bashed her. So, what happened with Gwinie the Pooh? Keep reading!
Article continues below advertisement
A look at the Gwinie the Pooh TikTok controversy.
On Tuesday, Jan. 31, 2023, Gwinie posted a TikTok of her exercising at the gym. The influencer also recorded an older man using a punching bag behind her as she stretched. The gentleman kicked the bag as high as possible while wearing khaki pants and a green shirt. Gwinie was seemingly amused by the man's kicks and used them as inspiration for her video.
Gwinie used a Wendy Williams voiceover in the clip to describe the situation. She then zoomed in on her face making a puzzled reaction to the man, followed by a closer shot of the man working out. The voiceover kept repeating, "what was that?" which was also Gwinie's caption.
Article continues below advertisement
Gwinie's TikTok caught fitness instructor and "CEO of Gym Positivity" Joey Swoll's attention. After seeing the video, Joey responded to Gwinie by asking, "so now we're making fun of how an elderly man works out? Really?" Joey says Gwinie should "be ashamed of [herself]" for recording the man when he was simply trying to exercise in peace.
Article continues below advertisement
Joey added that Gwinie's actions are why "so many people want recordings banned at the gym." He also shouted out to fellow TikTokers who begged Gwinie to leave the man be and focus on her workout. The disgusted influencer then said Gwinie should publicly apologize for what she did.
"To this young woman, you owe that man an apology," Joey said at the end of the video. "And I really hope that you're accountable enough to do so. Otherwise, your gym should kick your a-- out. You need to do better. Mind your own business."
Article continues below advertisement
Other fitness TikTokers sided with Joey Swoll's comments about Gwinie the Pooh.
Since Joey read Gwinie the Pooh for filth, the influencer has deleted her TikTok account. In addition to the original post, there is no longer any evidence of the @gwinie_the_pooh page. Meanwhile, Joey received tons of support from followers who agreed Gwinie should've stuck to what she was doing that day.
"Mobility is so difficult for elderly people," one user said. "Good for that man!"
"Filming should be banned IMHO," another replied.
Article continues below advertisement
"Why do people care so much how others work out," said a third commenter. "Makes me never wanna try going to the gym."
Others were entertained by the fact that Gwinie deleted her account amid the controversy. One user even joked Joey deserves a "Swoll cape" for exposing other rude influencers on his channel.