Reality TV Star-Turned-Comedian Hannah Berner Talks Her Most Embarrassing Moment on Stage (EXCLUSIVE)
Ex-'Summer House' star Hannah Berner has retired from reality TV — now she's in the funny business. Hannah talks going viral in an exclusive interview!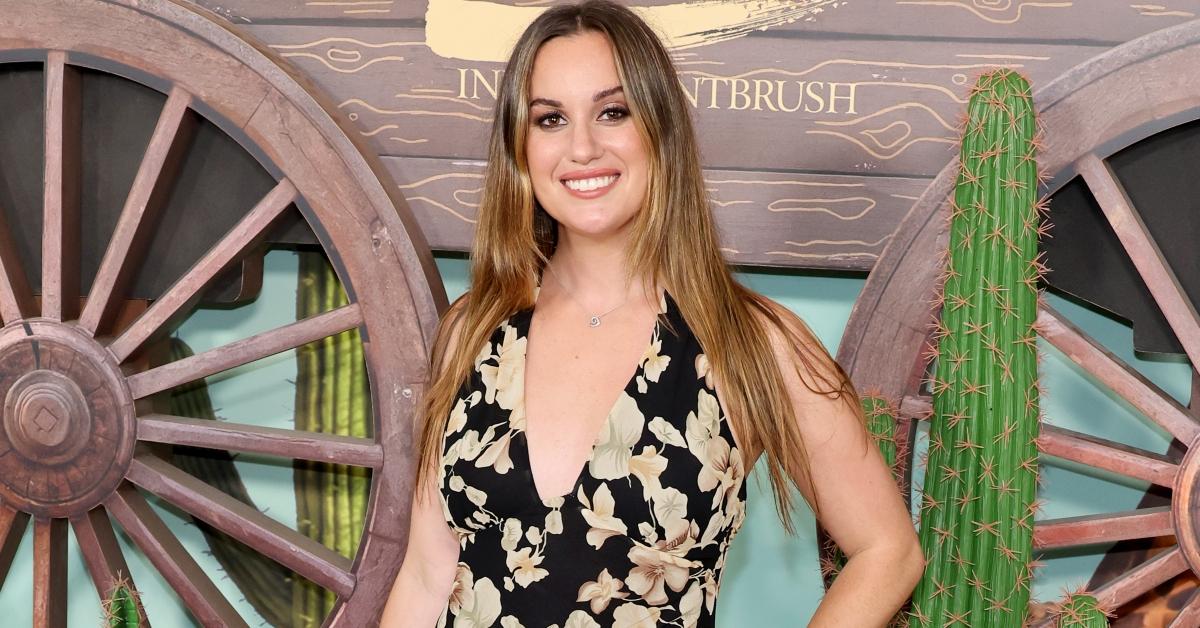 We were first introduced to Hannah Berner when she made her television debut on the popular Bravo series, Summer House. Since then, she's retired from reality TV.
After things got serious between her and her now-husband, Des Bishop, she made her unapologetic exit from the series. But thanks to her viral TikTok videos, Hannah is back in the spotlight.
Article continues below advertisement
Inspired by veteran comedians like Amy Schumer, who "paved the way" for female comedians, Hannah got her start in comedy on social media. Ahead of her 2023 tour, which kicked off on June 16 in Oklahoma, Hannah sat down with Distractify and gave us the blueprint for her comedic success. Read on for our exclusive Q&A!
This interview has been lightly edited and condensed for length and clarity.
Article continues below advertisement
DISTRACTIFY: How has social media, specifically TikTok, propelled your stand-up career and helped you hone in on your craft?
HANNAH BERNER: I think the algorithm somehow finds the people with my sense of humor. And it's been incredible in terms of building my own comedy tour because the right people are finding me on TikTok. It's like, the algorithms are really, really, really good, right?
D: I absolutely love how whenever I open up the app, I'm gonna find exactly what I'm looking for, even if I didn't know I was looking for it.
HB: It knows what mood you're in!
Article continues below advertisement
D: So how do you think that social media has changed the landscape of comedy, specifically for female comedians?
HB: I do feel like a lot of Gen Z and Millennial girls don't typically go to comedy clubs to discover comedians, because it's not always the place where girls like to go. It hasn't always been a safe space for girls to feel comfortable — including female comedians.
Article continues below advertisement
I've been able to be lucky that my stuff is found by girls who have this great sense of humor, who like, love to laugh loud, and just make people question things that they wouldn't normally question.
Article continues below advertisement
D: Speaking of laughing out loud, you have such a sense of confidence. Do you think TikTok helped with that?
HB: I think I'm a comedian because I get embarrassed all the time, and I'm not afraid of embarrassment or cringe. If I think it's gonna make my best friend laugh, I'm gonna post it.
It makes me feel so much less alone to post a niche, insecure thought that I have and have so many people be like, "Okay, no one has an original thought. This is hilarious." And I'm like, oh, I really thought I was alone on this.
D: Right? Haven't we all kind of lived the same life?
HB: Exactly! Like, thinking of the most specific niche things …
Article continues below advertisement
D: Comics always talk about a moment that stands out that they knew that they just totally bombed on stage. What was your moment?
HB: I do remember one of the hardest things I went through was when I accidentally — in a soldout show with 400 people — ask a girl if she was pregnant.
Article continues below advertisement
She was sitting there and had this baby doll dress and had her hand on her stomach. And it just came out because you know, in comedy, like you can't think — you have to say what's on your mind because I do a ton of crowd work. And she literally goes, "No."
D: *Gasps*
Article continues below advertisement
HB: The whole place was like, "Oh." And I did recover from it because I just kind of say what's on my mind.
I'm like, 'Well, have you ever embarrassed yourself in front of 400 people and embarrassed this poor woman just trying to have fun at the show?"
So afterward, I was like, "Tell her to come back to my dressing room." We took photos, and I was like, so apologetic, and she thought it was so funny. To this day, I think about it and cringe.
D: If it makes you feel any better, we've all done it at least once. Once, I asked a woman if she was pregnant, and it was a hernia. I'm sure she's a major fan, especially after [the show].
HB: It makes me a better comic. Because with crowd work, you never know what's gonna happen … and I do kind of get a high from that unknown!
Keep up with Hannah's comedy career on TikTok @hannah_berner!