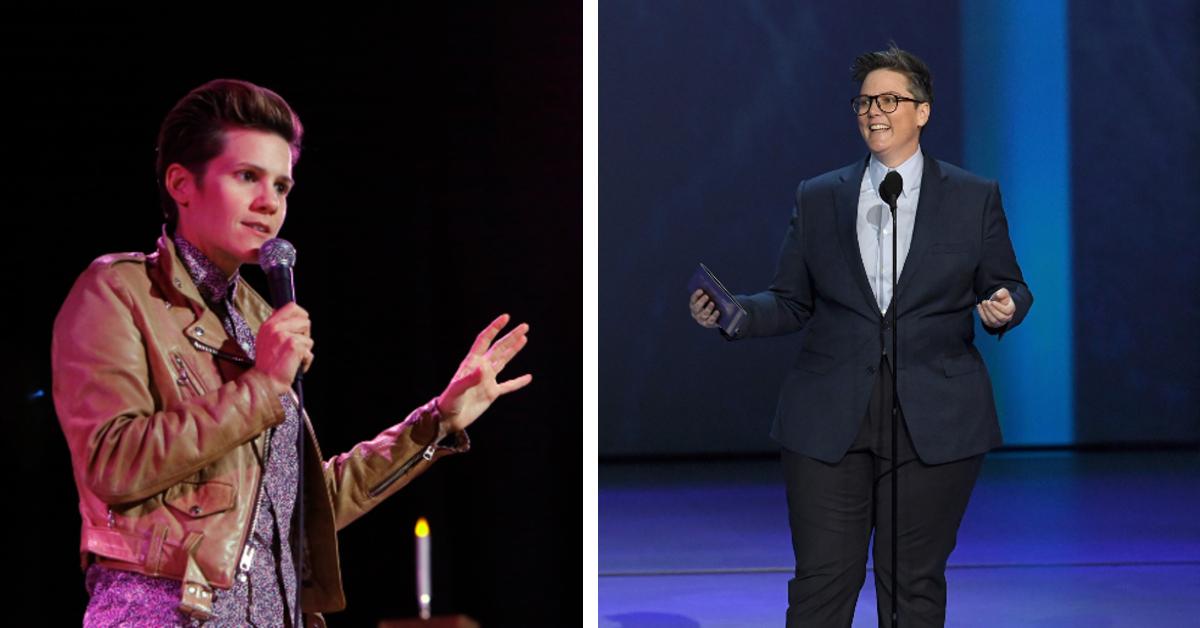 7 of the Best Lesbian Comedians to Laugh With for Pride Month
The year is 2022, and comedy has never been more diverse (although there is always room to grow). There are plenty of incredible LGBTQ comedians, but we want to highlight some of our favorite lesbian comedians in honor of Pride month. Netflix's Stand Out stand-up comedy showcase, Jane Fonda & Lily Tomlin's Ladies Night Live, and more are highlighting some of the best gay female talent out there.
Article continues below advertisement
Many comedians today aim for the Netflix or HBO hour-long comedy special, but some are also finding success through other avenues, such as social media, showcase shows, and podcasts. So there are some lesbian comedians that everyone should know — here are our faves.
Jessica Kirson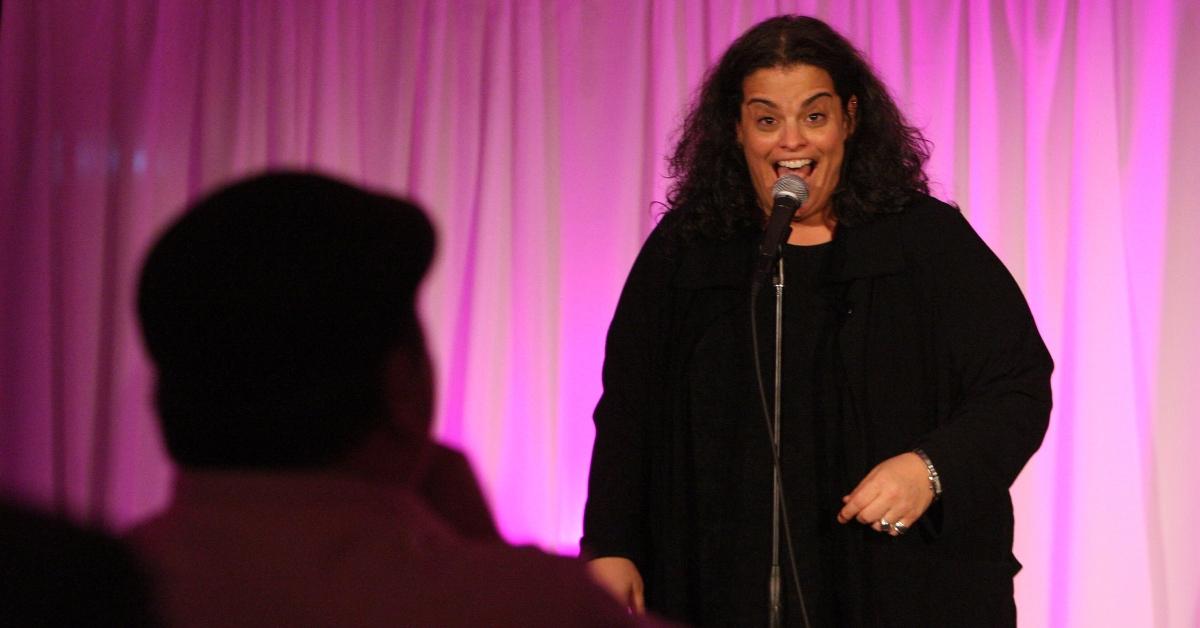 Jessica is one of those comedians who can bring any audience to their knees with laughter. She is a self-proclaimed Jewish lesbian from New Jersey, and every set she does takes us just deep enough into her life and psyche that we can't help but be on her side. Jessy Kirson can be seen in HBO's Crashing, and more recently in Bill Burr Presents Friends Who Kill on Netflix.
Article continues below advertisement
Ashley Gavin
Ashley's most well-known for her podcast, We're Having Gay Sex, in which she talks with other LGBTQ comics and celebs, including Bachelor Nation's Demi Burnett and The Ultimatum's Rae Williams. But she's also credited as Carnival Cruise's first openly gay comedian and is beloved by many for her hilarious crowd-work videos on TikTok and Instagram.
Article continues below advertisement
Sam Jay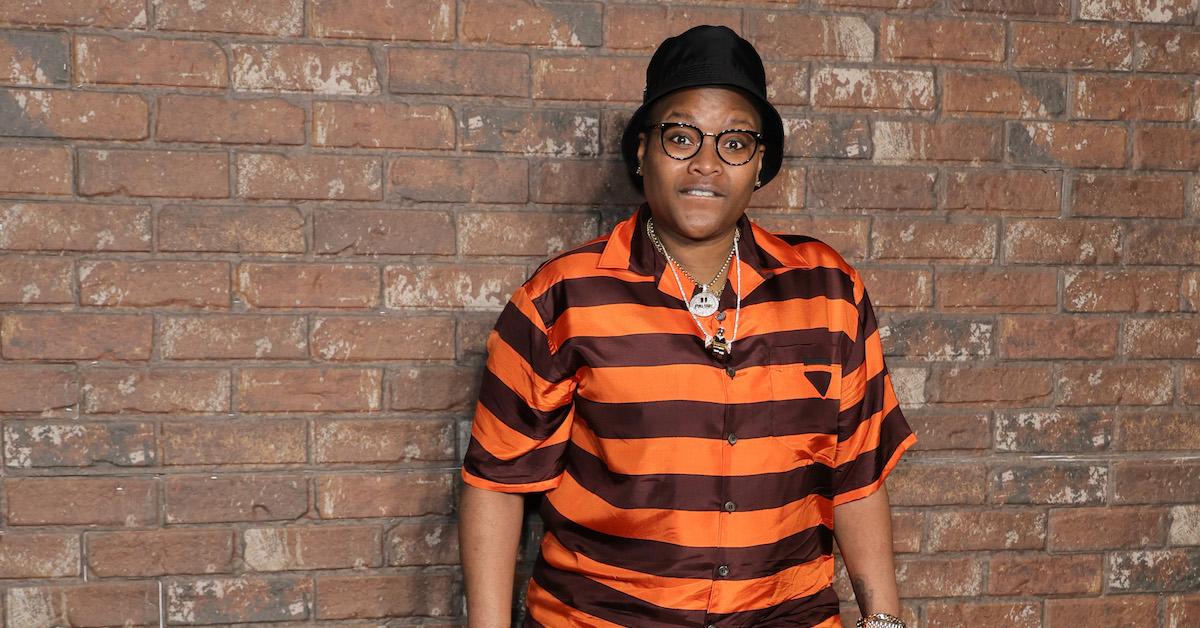 Sam Jay is known mostly as a writer for Saturday Night Live, but she has an entire portfolio of hilarious stand-up material as well. She's the first black lesbian writer in SNL's history, and her 2020 Netflix special, 3 in the Morning, was received with critical acclaim. More recently, she participated in the Netflix Is a Joke festival, so she has plenty of new stand-up clips on her website and social media.
Article continues below advertisement
Fortune Feimster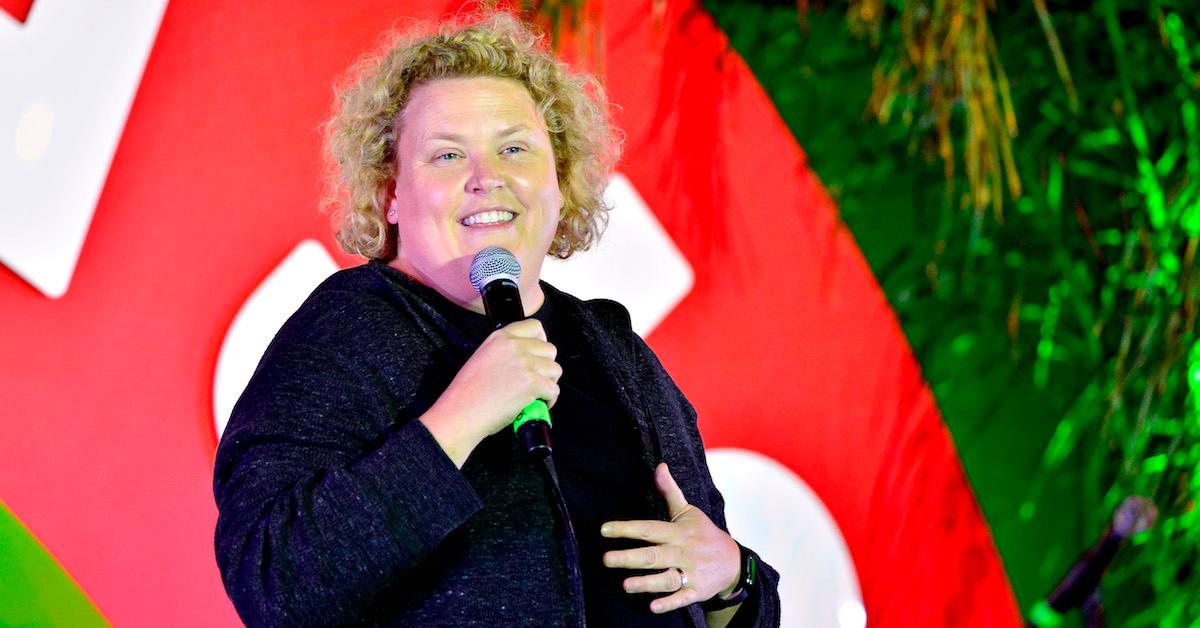 Many people might recognize Fortune Feimster from The Mindy Project, but her television debut was actually years earlier on Last Comic Standing. After her success there, Chelsea Handler took Fortune under her wing, and now, Fortune's working on a new stand-up special while her 2020 special, Sweet & Salty, is ready to view on Netflix.
Article continues below advertisement
Cameron Esposito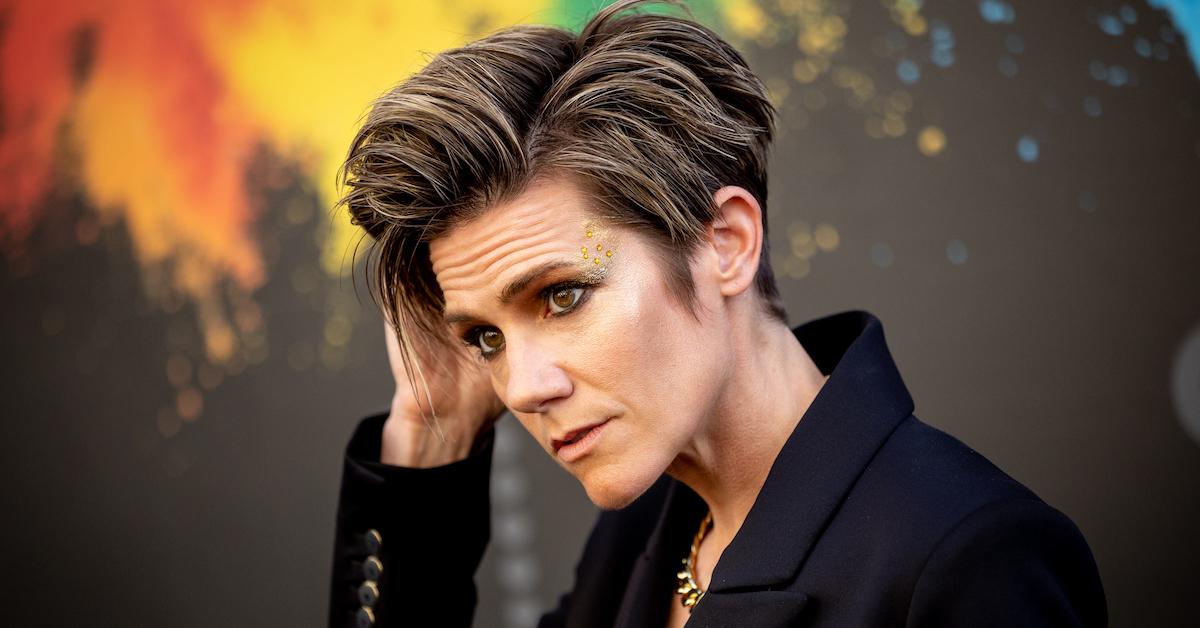 If you're looking for a comic who talks about the issues, Cameron is your gal. She focuses on LGBTQ activism, feminism, social justice, and more in her comedy, and has become one of the most prolific female comedians since she came up in the late aughts. In 2018, Cameron's special, Rape Jokes, about sexual assault from her perspective, circulated the news during the #MeToo frenzy. It raised over $65,000 in donations towards RAINN, the U.S.'s largest anti-sexual violence organization.
Article continues below advertisement
Hannah Gadsby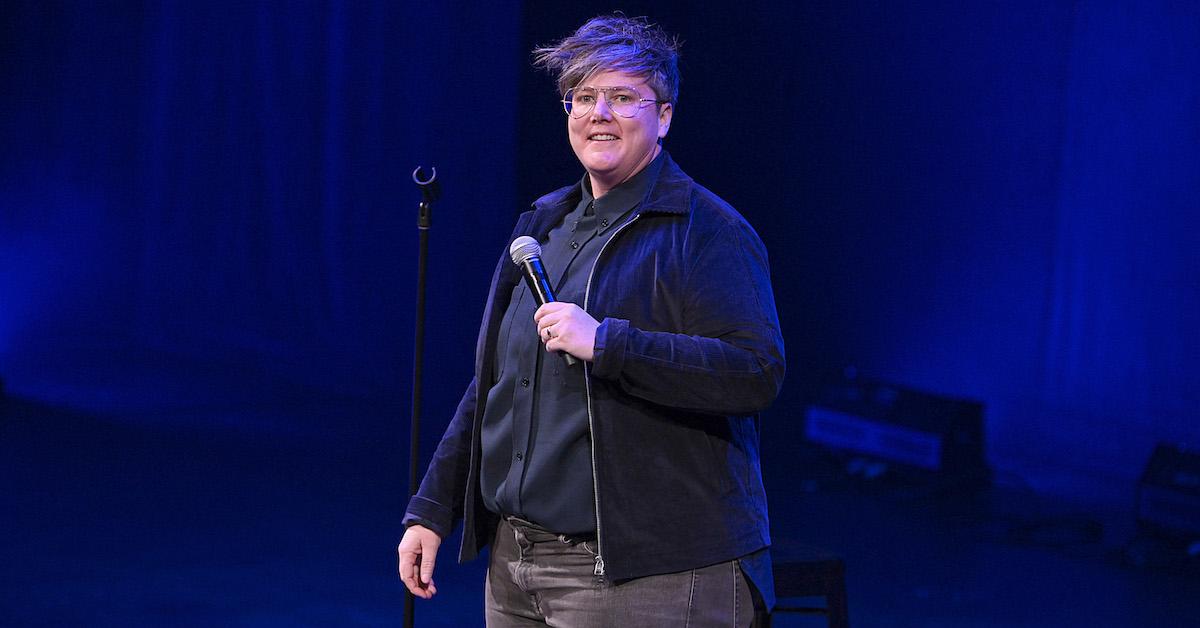 How could we talk about lesbian comedians without a mention of Hannah Gadsby? She single-handedly examined what it means to be a comedian in her special, Nanette, which many comedians criticized for its sparser joke content. However, fans regarded it as a revolution in how to speak about current events and social issues while still finding the DNA of the joke. Now, the Australian comic's new special, Douglas, is out on Netflix for our enjoyment.
Article continues below advertisement
Lily Tomlin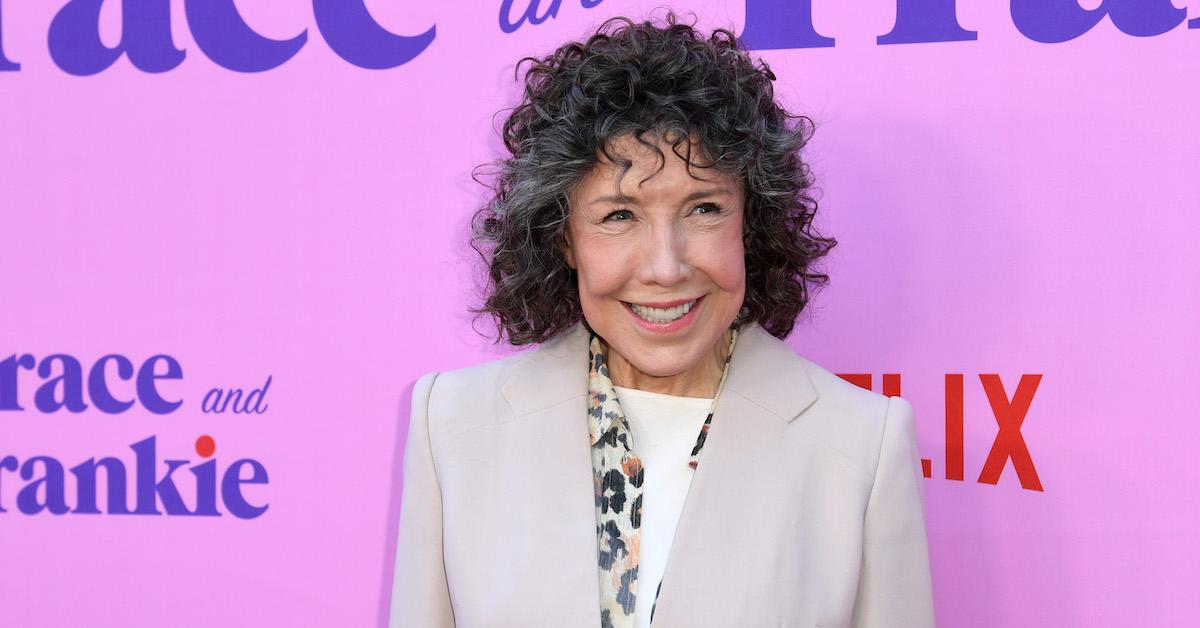 Don't worry — there's no way we're getting through this list without the OG, Lily Tomlin. She first rose to popularity during her sketches as Ernestine the Operator on Laugh-In. In the sketches, she played a telephone operator who would launch into verbally assaulting the callers, but Lily Tomlin's charm made Ernestine absolutely irresistible.
Most recently, Lily partnered with Jane Fonda on their Netflix Is a Joke special, Girl's Night Out, to highlight some of the most incredible female comedians today.