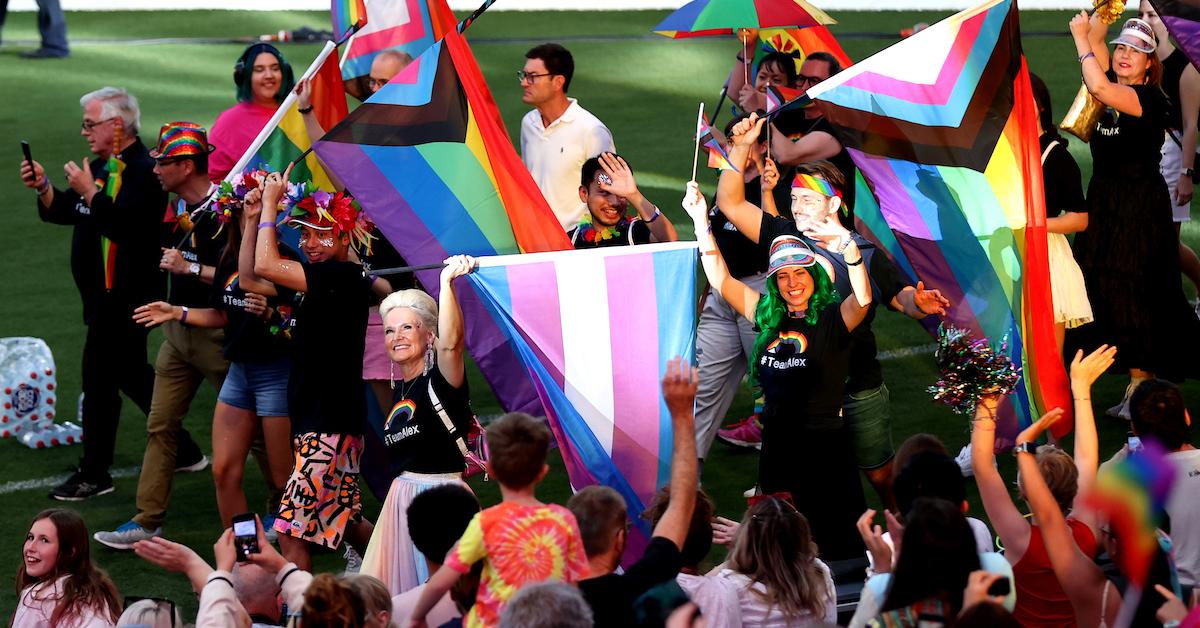 The Best LGBTQ Podcasts That Will Make You Laugh Until You Cry
This Pride Month, LGBTQ culture is front and center, and for important reasons! Not only is it fun to dress up in rainbow and glitter for pride parades, but between Florida's antiquated "Don't Say Gay" law and Texas's new ban on drag shows, LGBTQ rights are still at risk. This means that it's more important than ever to support LGBTQ creators.
Article continues below advertisement
There are tons of great LGBTQ comedians, actors, writers, influencers, and more … But what about podcasters? Summer is the season of long walks and explorations, so now is the time to listen to some LGBTQ comedy podcasts. Here are some of our favorites that will leave us rolling on the floor, laughing out loud.