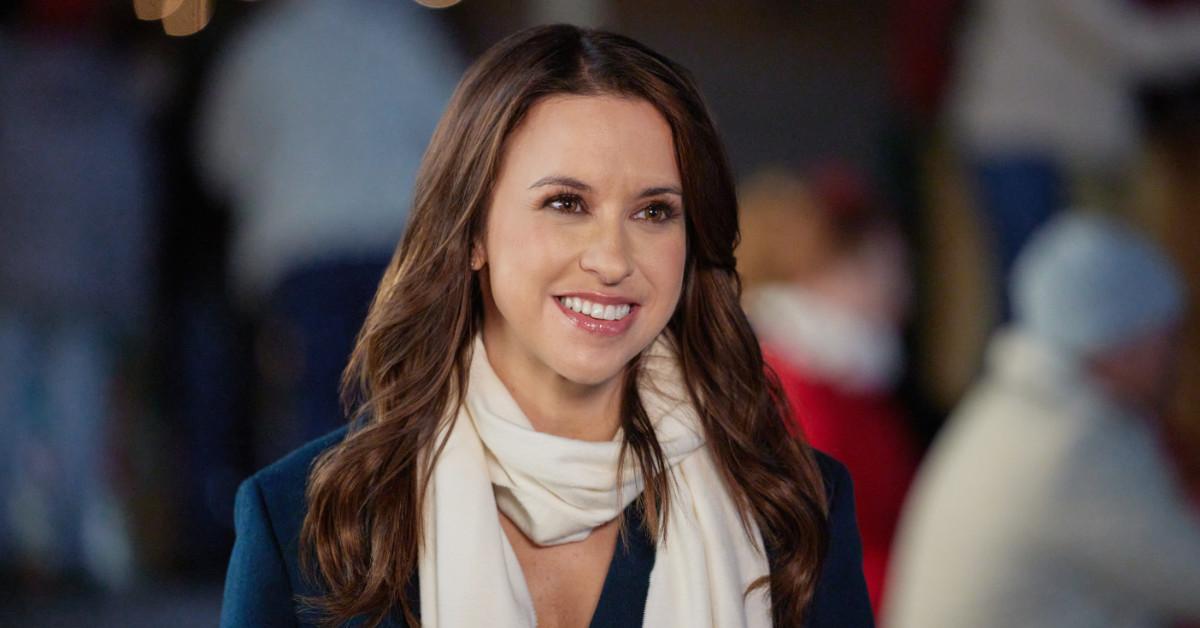 'Haul Out the Holly' for Lacey Chabert's 33rd Hallmark Movie
Party of Five alum Lacey Chabert revealed on Good Morning America that Haul Out the Holly — a project that transformed 100-degree filming locations into a winter wonderland — is her 33rd Hallmark movie and her 12th Christmas-themed movie for the network.
And it's no wonder Lacey has stuck to holiday fare: She's "crazy about Christmas" in her words.
Article continues below advertisement
"Yes, [I] decorate right after Halloween," she revealed as she joined Good Morning America on Monday, Nov. 14. "I've been listening to Christmas music probably for a month — I know that's a very unpopular thing, but I just love it. It's my favorite time of year, and it really makes sense that I have found my way to into making all of these movies because it is something in real life I just love so much."
Lacey Chabert endured sweltering filming locations for 'Haul Out the Holly.'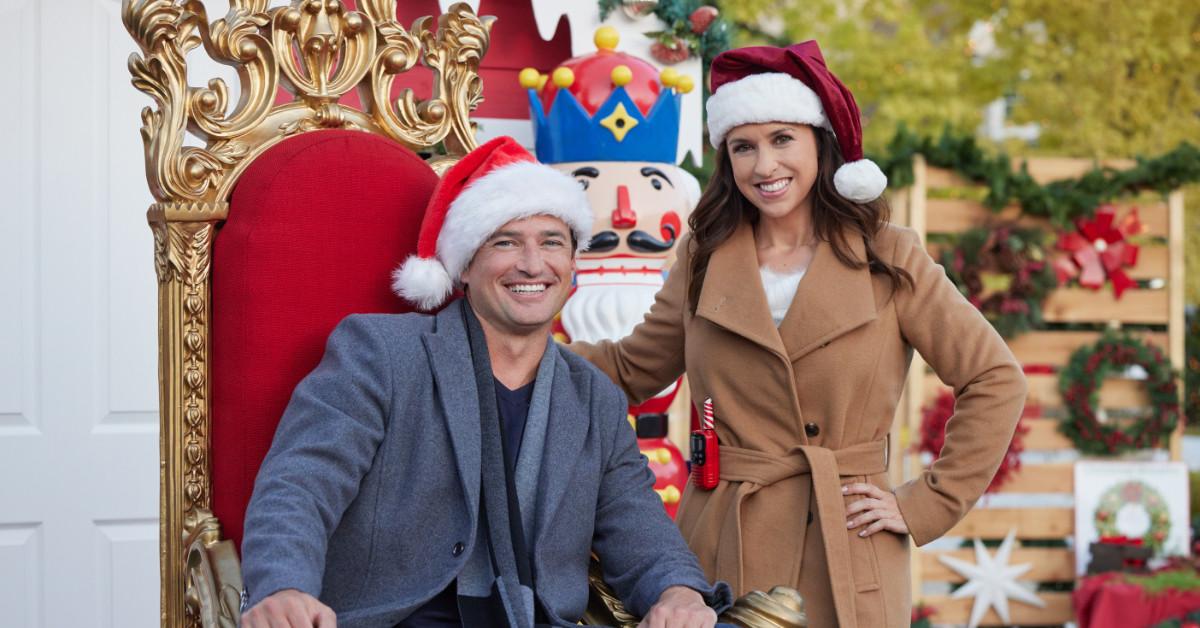 If Lacey looks chilly in Haul Out the Holly as the movie airs on Saturday, Nov. 26, at 8 p.m. ET on the Hallmark Channel, well, that's just a testament to her acting skills. She and the rest of the cast and crew filmed the movie in Utah "in the middle of summer in the middle of a heatwave."
Still, the costume department had their mandate to make it look Christmassy.
Article continues below advertisement
"You're bundled up in wool and cashmere and scarves and coats, and it's 107 degrees outside," Lacey said. "That's how you know you're making a Christmas movie: It's hot, and you're trying not to faint. … And trying to act cold, because when you're cold, your body language is totally different. You're not fanning yourself, you know?"
Even so, Lacey said she had "so much fun" filming the movie. She pointed out a scene of her character greeting Melissa Peterman's character at the door to her house. "It's over 100 degrees that day," Lacey says. "I was the lucky one, though, because I was standing inside the house."
Article continues below advertisement
In the movie, Lacey plays a woman home alone for the holidays.
Haul Out the Holly has the Mean Girls alum playing Emily, a woman who has to step up her holiday-decorating game. "Emily arrives home, hoping to visit her parents, only to discover that they are leaving on a trip of their own," Hallmark teases in a synopsis. "As she stays at their house for the holidays, their [homeowner association] is determined to get Emily to participate in the neighborhood's many Christmas festivities."
In the trailer for the movie, Emily gets a violation for "insufficient Christmas decor" from a neighbor played by Wes Brown. "Your nutcracker needs to be 36 inches from shoe to chapeau," he says, breaking out the tape measure.
Article continues below advertisement
And in her GMA interview, Lacey summed up the appeal of holiday Hallmark movies like hers. "You know, I think people, myself included, just want to feel happy and hopeful and, you know, to sit down in front of your TV and know for a couple of hours that you and your family are going to be entertained and left feeling good, so it's something that I really now consider myself very fortunate to be a part of."
Haul Out the Holly premieres on Saturday, Nov. 26 at 8 p.m. ET on the Hallmark Channel.