'In Merry Measure' Is the Hallmark Christmas Movie Version of 'Glee'
What were the filming locations for 'In Merry Measure'? Learn more about the Hallmark Channel movie starring Patti Murin and Brendan Penny.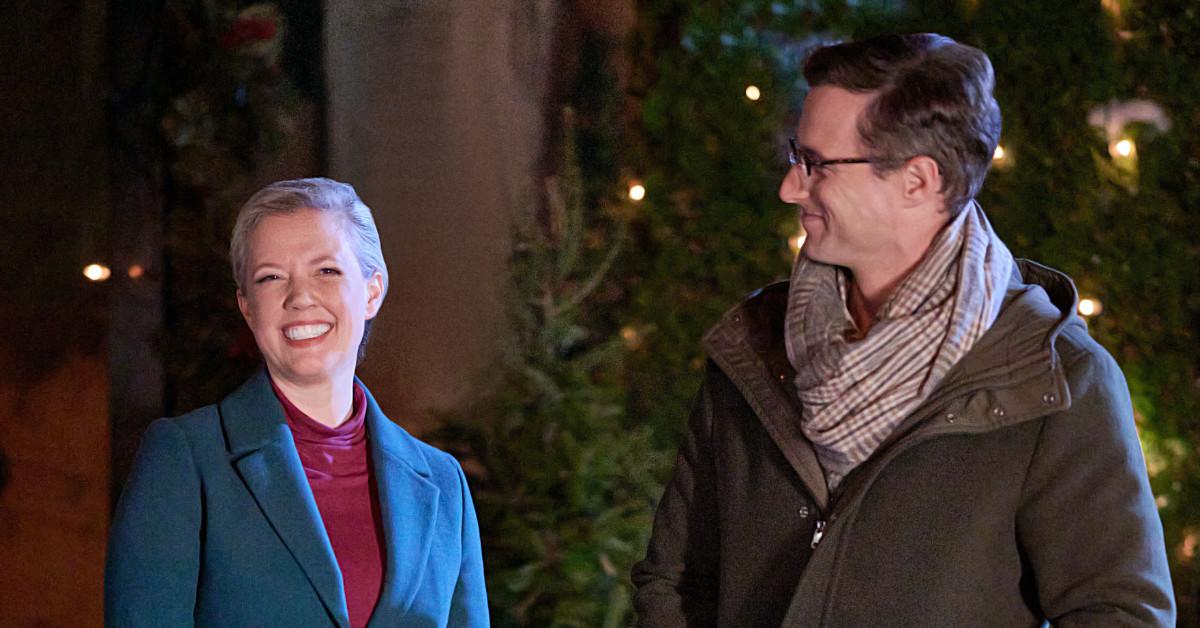 Romantic tension, familiar faces, yuletide vibes, picturesque filming locations — In Merry Measure has it all! The Hallmark Channel movie premieres on Friday, November 11, at 8 p.m. ET, and we've got the intel on the production below.
Article continues below advertisement
For starters, In Merry Measure follows Darcy, a one-hit-wonder pop star, as she returns to her hometown in Ohio to help out her widowed sister.
And it's there that Darcy finds out her niece has been snubbed a spot on The Herald Angels, a high-school caroling team. Darcy was once a member of The Herald Angels, but now her old rival Adam is leading the group.
'In Merry Measure' features good-looking actors against good-looking filming locations.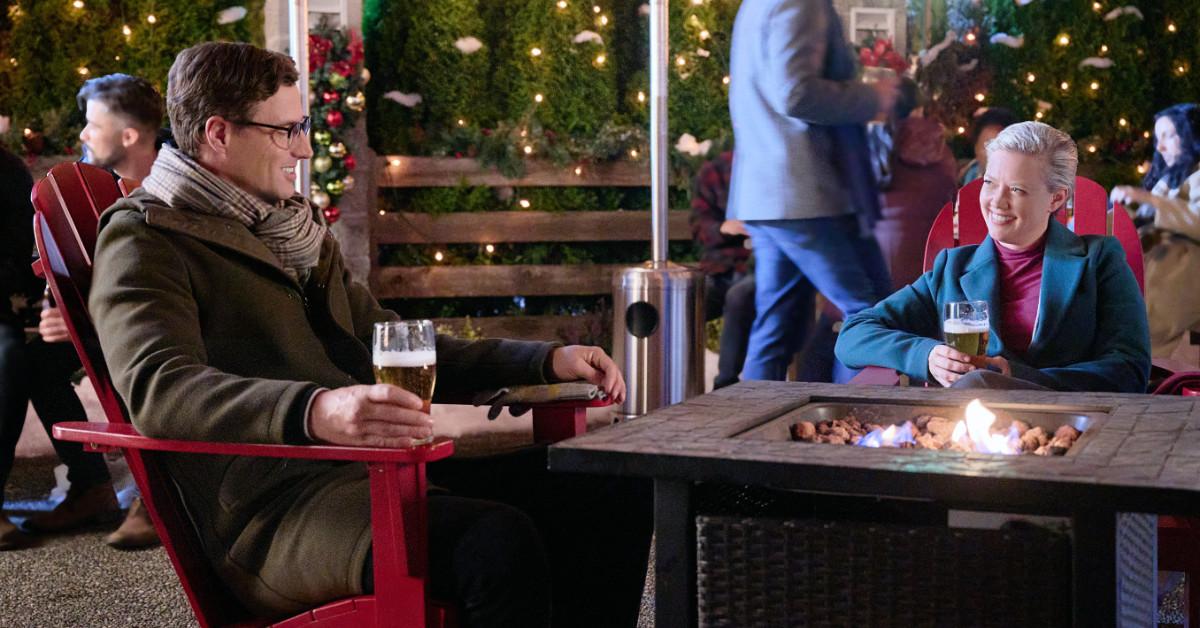 Patti Murin, Brendan Penny, and Jennifer Robertson lead the cast of In Merry Measure.
Patti, who plays Darcy in the movie, might be familiar to Disney buffs: She originated the role of Anna in the Broadway musical adaptation of Frozen. Her other Broadway credits include stints in Xanadu, Lysistrata Jones, and Wicked.
On TV, she starred in the Hallmark movies Love on Iceland and Holiday for Heroes and had a recurring role on Chicago Med.
Article continues below advertisement
Brendan, meanwhile, is another Hallmark veteran. The actor, who plays Adam in In Merry Measure, starred as Kevin O'Brien in the Hallmark Channel drama Chesapeake Shores. Earlier, he starred in the CTV police procedural Motive and recurred on the Fox comedy-drama BH90210.
As for Jennifer, Schitt's Creek fans know and love her as Jocelyn Schitt, but the actress also stars in the Netflix comedy Ginny & Georgia and appeared in the Netflix holiday film Single All the Way. In In Merry Measure, she plays Gretchen, Darcy's sister.
The In Merry Measure cast also includes Chris Carson (DC's Legends of Tomorrow), Alexander Jones (Five More Minutes), Garfield Wilson (Ivy + Bean), Jude Wilson (A Million Little Things), and newcomer Cassidy Reichman.
Article continues below advertisement
Article continues below advertisement
The movie follows two rival high school choirs finding "newfound harmony."
In Merry Measure, directed by Paula Elle, is for the show-choir star in all of us!
In the movie, Darby and Megan, her niece, form a choir of their own and bring on other singers who didn't make the cut for The Herald Angels. The two teams agree to a sing-off to determine who will represent the high school at the county's annual Christmas Carol Competition.
But the students on both teams decide to collaborate instead of compete, as Hallmark explains.
"With the competition approaching, the students realize they have a better chance of winning if they combine groups, which forces the competing coaches to put their differences aside and work together," the cable channel adds in a synopsis.
"Darcy and Adam's relationship goes from rivalry, to friendship and soon, to something more. But an unexpected opportunity threatens to upend their newfound harmony."