'Falling for Christmas' Review: The Lindsay Lohan Renaissance Has Commenced
Netflix's holiday rom-com 'Falling for Christmas' follows the budding romance between a young heiress and a handsome cabin owner. Here's our review.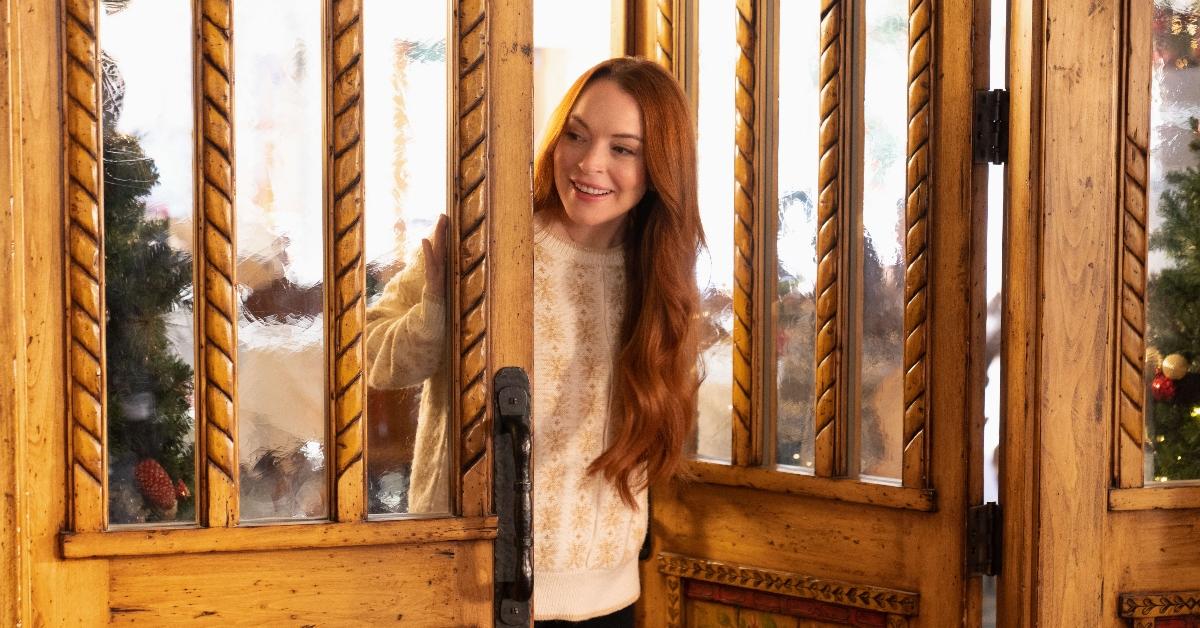 'Tis the season of the Lindsay Lohanassaince!
The actress has made her long-awaited return to the screen in the Netflix holiday rom-com Falling for Christmas. But, if you were expecting an Oscar-worthy production, think again. This flick is one of cinema's cheesiest, most predictable stories ever. Now, that's not necessarily a bad thing; in fact, those two narrative elements, along with the performances and social commentary on the influencer lifestyle, demonstrate that Falling for Christmas is not trying to be something it isn't.
Article continues below advertisement
The oh-so-festive film centers on Sierra Belmont (Lindsay Lohan), a young and newly engaged spoiled heiress who experiences total memory loss following a terrible skiing accident. With nowhere to go, she finds herself in the care of a handsome, working-class lodge owner (Chord Overstreet) and his adorable daughter (Olivia Perez) in the days leading up to Christmas.
Falling for Christmas
Our Rating
It may be too cheesy for some, but Falling for Christmas reintroduces Lindsay Lohan to the big screen in a perfectly predictable tale that is too festive to resist.
Netflix Premiere: Nov. 10, 2022
Director: Janeen Damian
Screenplay by: Jeff Bonnett and Ron Oliver
Story by: Jeff Bonnett
Cast: Lindsay Lohan, Chord Overstreet, George Young, Jack Wagner, Olivia Perez, Alejandra Flores, Chase Ramsey, Sean Dillingham, Antonio D. Charity
Runtime: 1h 33m
Rated TV-PG
Article continues below advertisement
Although film connoisseurs will argue we shouldn't like this movie, we have to disagree because this cliché cheese-fest is totally worth our time. Of course, we still have to acknowledge the poor aspects of the story — for one, the screenplay tosses out Hallmark tropes left and right. From a child playing matchmaker to Santa Claus himself meddling in ordinary people's affairs, Falling for Christmas is virtually identical to its made-for-TV counterparts.
Most of the dialogue is excessively corny and almost fanfic-like, notably the overused "I don't think I've ever met anyone like you before" line. There's also the typical "you've made me feel things I didn't think I would ever feel again" statement.
Article continues below advertisement
OK, now don't even get us started on the visual effects — Falling for Christmas doesn't even try to hide its mistakes. There are several moments in the movie when the use of a green screen is obvious, which takes away some of the authenticity of the frigid setting. Despite those scenes leaving us unconvinced, we can't help but chuckle at the bits of physical comedy thrown in the mix (i.e. Lindsay Lohan slowly sliding down a mountain á la Chris Farley style in Black Sheep).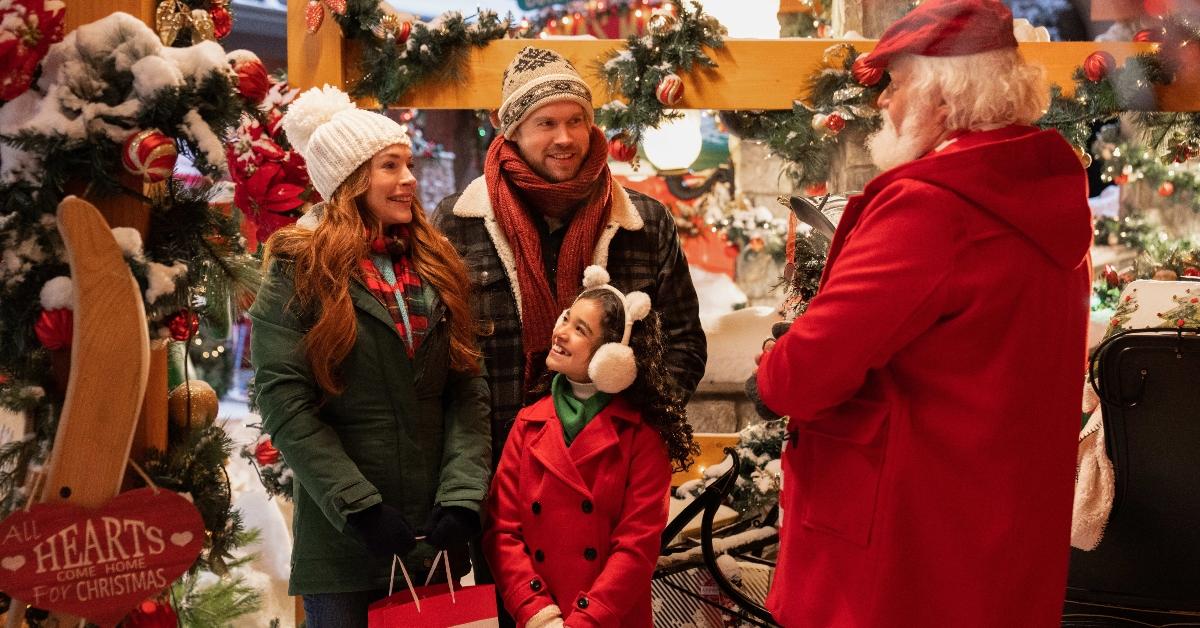 Article continues below advertisement
Speaking of Linsday, her return to the industry is actually quite delightful. The accomplished actress has had many great moments throughout her acting career, but nothing can compare to the natural charm she offers in Falling for Christmas.
Article continues below advertisement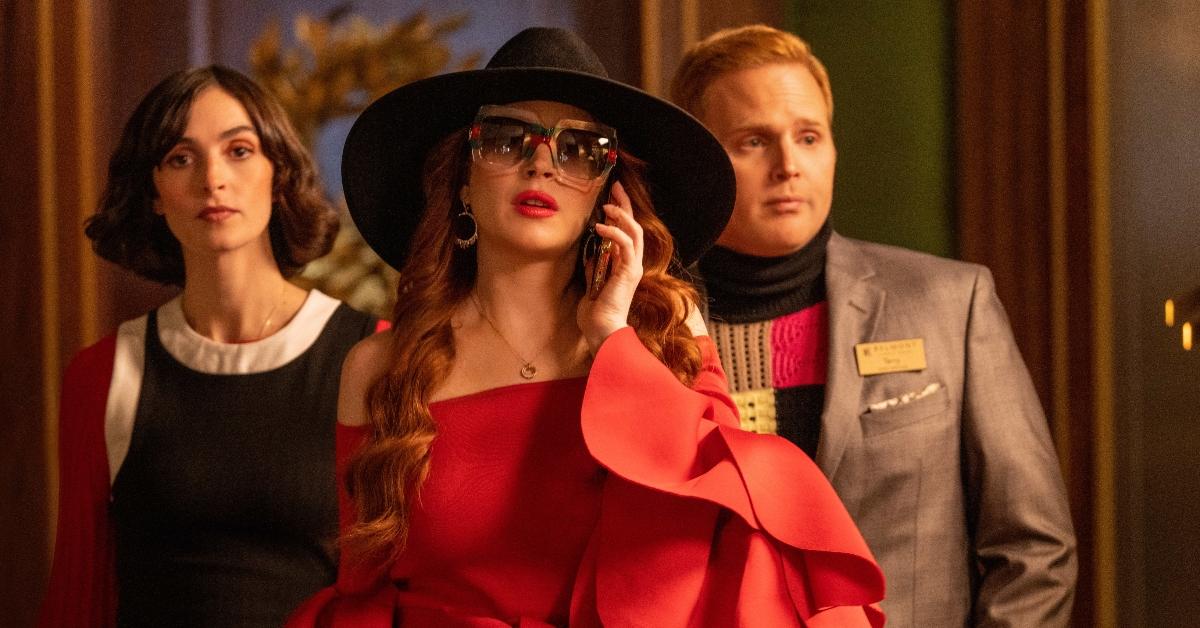 Now, we could go on and on about Lindsay's triumphant return to the screen; however, we want to shift gears to discuss an unexpected piece of the narrative — the commentary on social media influencers. Who would've thought a Christmas rom-com could actually teach us a thing or two about class and privilege? Not us, that's for sure!
Article continues below advertisement
As previously noted, Sierra is a spoiled heiress who can't live without her phone for more than two seconds. We also mentioned that she gets engaged, and her fiancé turns out to be one of the most self-centered and egotistical people in the world; however, it works out just fine because the two seem to be a match made in heaven.
At the beginning of the film, there's an underlying storyline that guides viewers to realize social media is all a facade — the couple has no idea how to do certain things (i.e. skiing), but they will plan photoshoots to make it look like they are experts.
Article continues below advertisement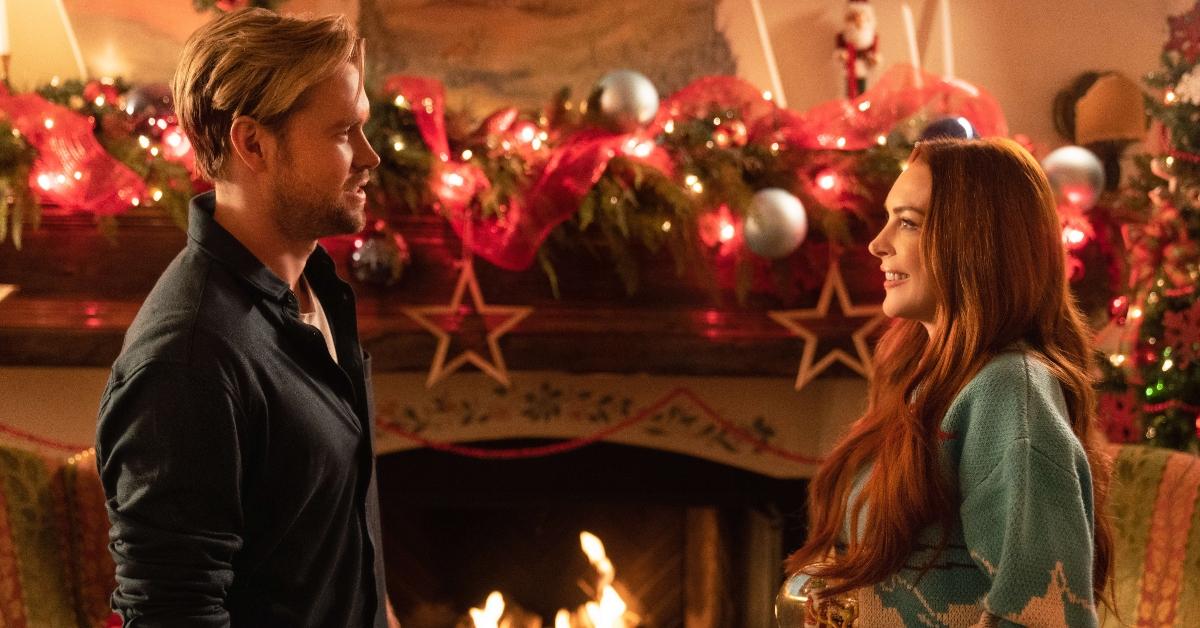 The pair eventually learns a few real-life skills, such as making a bed and doing laundry, but these fundamental abilities don't seem to stick with Sierra's fiancé. He falls right back into his obsessive routine of sharing his entire life on social media in hopes of receiving attention and attaining the self-confidence he so desperately yearns for — talk about insecurity.
Overall, no one should go into this expecting to be completely blown away by show-stopping visuals, intricate dialogue, or complex themes and narratives. Falling for Christmas is simply the Hallmark Christmas movie we yearn for this time of year, and that's all we could ask of it.
Falling for Christmas is now streaming on Netflix.