'RHOSLC's Heather Gay Finally (Kind of) Reveals the Origin Story of Her Black Eye
Heather Gay's black eye: How did she get her shiner on 'RHOSLC'? She finally (kind of) revealed what happened at the Season 3 reunion.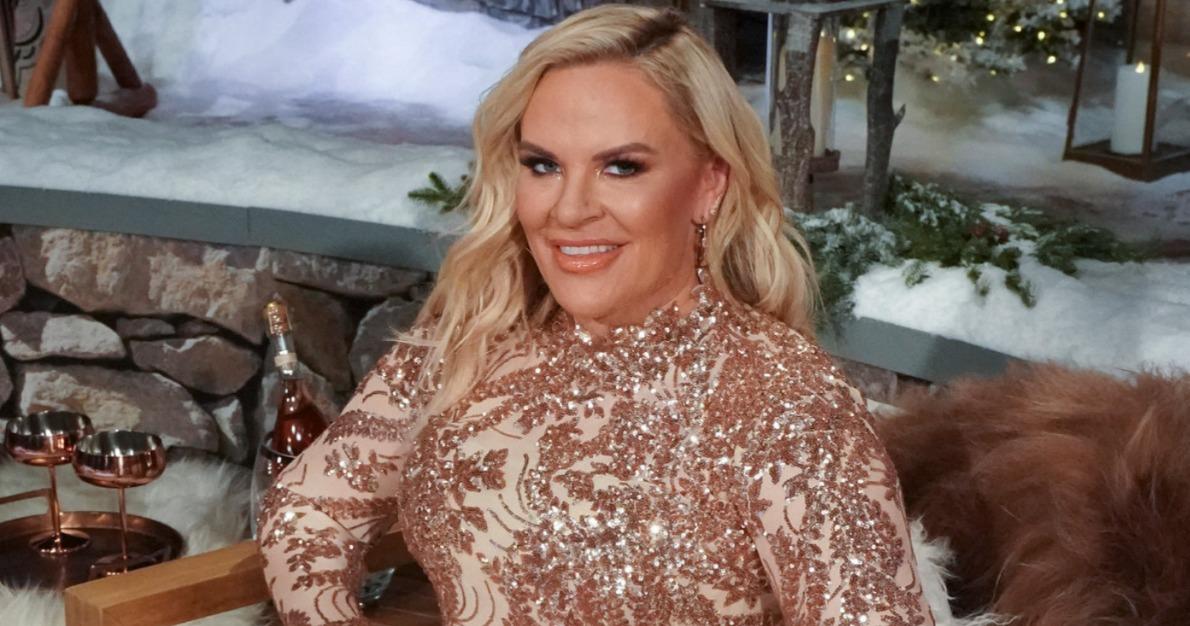 Article continues below advertisement
Heather and Whitney have been knee-deep in their feud by the time we reach the black eye incident. So when Heather removed her sunglasses to reveal her bruised eye in Episode 11, some fans assumed that it has to do with the issues between the two women.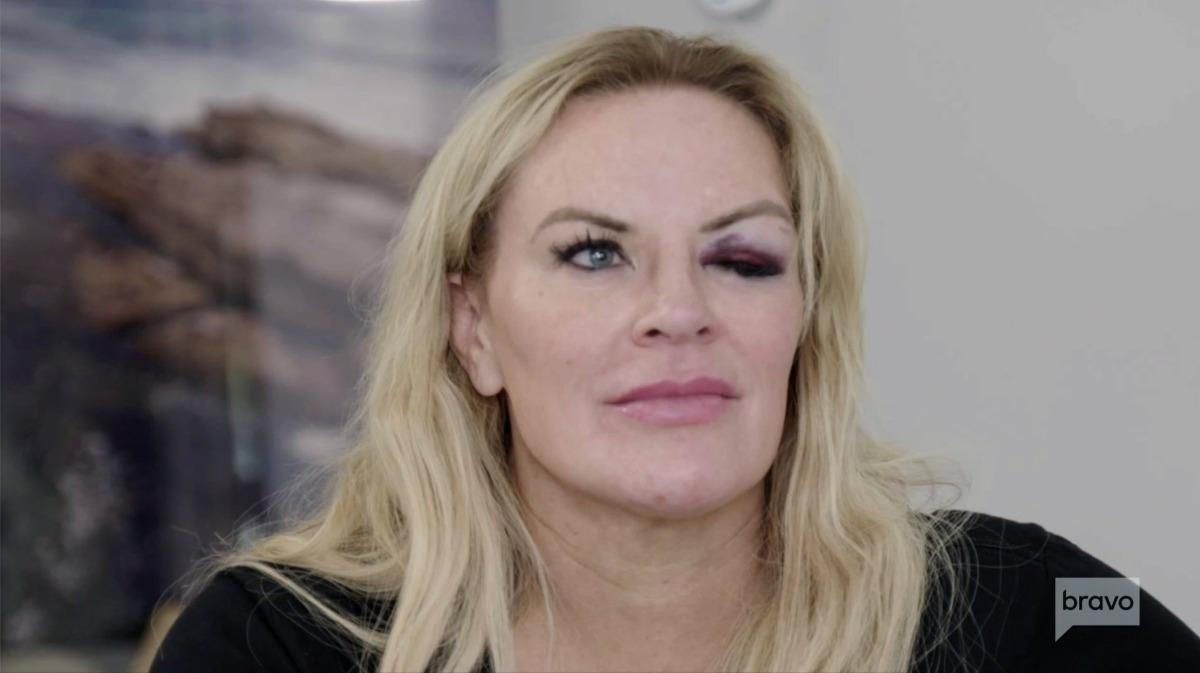 Article continues below advertisement
Things hadn't been the same between the cousins after the cast's trip to Arizona, during which Whitney claimed Heather knew about a rumor involving Lisa Barlow using sexual favors to get basketball tickets.
Heather denied she knew anything about the rumor, but the argument drove a wedge between Whitney and Heather. Still, it's hard to believe that Whitney would go as far as to physically assault her co-star and cousin.
How did Heather Gay get a black eye on 'RHOSLC'?
The mid-season trailer for RHOSLC Season 3 showed Heather dealing with an attempted home invasion, so some fans have speculated on Twitter that her black eye had to do with that. Others assumed the worst and felt that maybe Whitney had something to do with it.
Article continues below advertisement
When she showed Meredith Marks her eye, Heather's co-star was shook. Fans were left speculating about what happened. And now, we have some answers — sort of.
In the Dec. 21 episode of RHOSLC, Heather finally shed some light on what happened to her eye. And it appears none of her co-stars are to blame for what happened. At the end of the episode, when producers asked Heather who she was trying to protect by not coming forward with what happened, she responded with, "Myself."
Article continues below advertisement
One thing that's for sure is that no one from the show has revealed exactly what the heck happened. Of course, that has just left RHOSLC fans to their wild speculation and concern.
Again, it's almost unfathomable to think Whitney would resort to violence or that Heather would be the victim of an assault from a home invasion and that it wouldn't have been leaked to the public prior to the season airing. So, for now, the speculation is still very real.
Article continues below advertisement
One fan tweeted that they thought Heather got a black eye from the branches by her front door and an accidental fall. Other fans have just wanted to know what happened and when they'd get answers.
We've had a feeling all along that the very simple answer likely involved an accident and not an attack from one of Heather's co-stars. Whitney in particular has denied being involved, responding "No! Of course not!" when a fan on Twitter asked if she gave Heather the black eye. The most logical explanation is that Heather fell down a flight of stairs or otherwise injured herself while under the influence of alcohol. But, of course, this is Bravo and they just have to drag out the RHOSLC mystery as long as possible.
Article continues below advertisement
Did 'RHOSLC' fans finally find out what happened with Heather Gay's eye in the Season 3 reunion?
While we'd love to tell you that we now have the full story, per usual Heather was about as helpful as a glass of ice water in a snowstorm.
During the Season 3 reunion, she sheepishly explained to Andy Cohen that, "I blacked out. I don't know how it happened." Lisa Barlow was stunned by this reveal, mostly because Heather was so cagey about her eye.
"I feel like they needed you to say the truth because it impacted people that were on production that were up late with us," Lisa told Heather.
Article continues below advertisement
Lisa then added that it made it seem as if production gave Heather the black eye, though we're unclear as to how Lisa made that leap.
At the end of the day, like anyone whose memories have fled like a thief in the drunken night, Heather was embarrassed. "It's my own guilt and shame about blacking out and not being able to explain it," she copped.
Will Heather's memory get jogged during the reunion? Find out if any more of the story comes to light by tuning into the Real Housewives of Salt Lake City Season 3 reunion, airing on Wednesdays at 8 p.m. ET on Bravo.