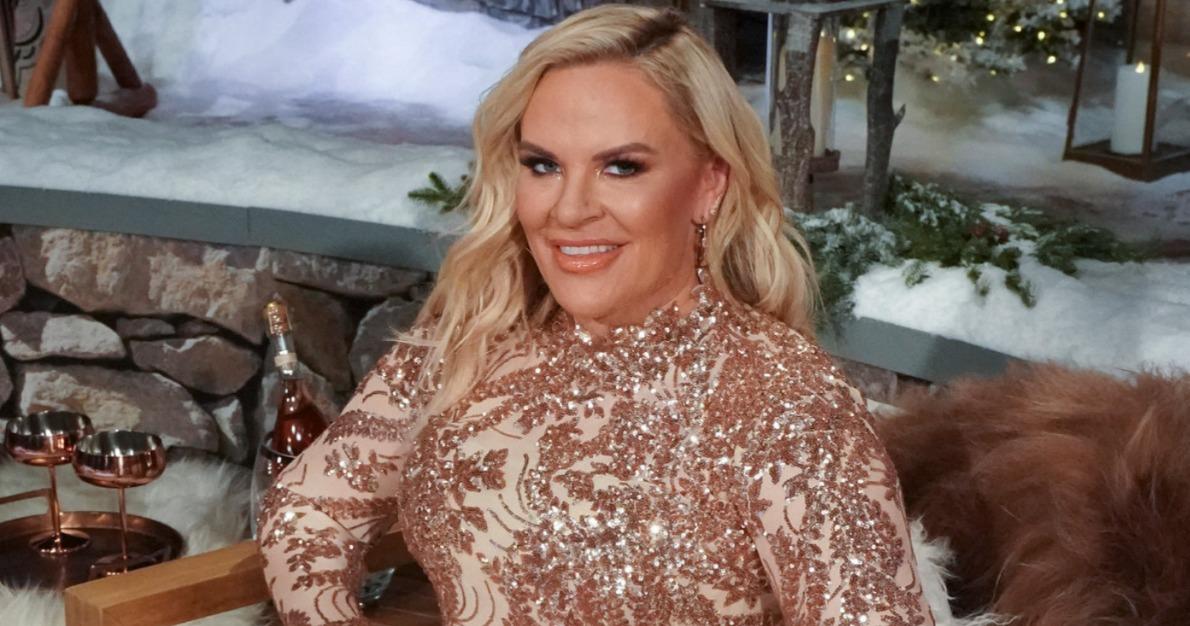 Heather's Black Eye on 'RHOSLC' Isn't the First Dramatic Injury on a 'Real Housewives' Show
If there's one thing we can never accuse Heather Gay of in The Real Housewives of Salt Lake City, it's being boring. Because in the mid-season trailer that aired after the Nov. 16 episode, we see her dramatically reveal an eye injury. So, how did Heather get a black eye and does it have anything to do with Whitney Rose?
Article continues below advertisement
Heather and Whitney are still knee-deep in their feud on the show. So when Heather removes sunglasses to reveal her bruised eye in the promo, some fans assume that it has to do with the issues between the two women.
Things haven't been the same between the cousins after the cast's Arizona trip, during which Whitney claimed Heather knew about a rumor involving Lisa Barlow using sexual favors to get basketball tickets.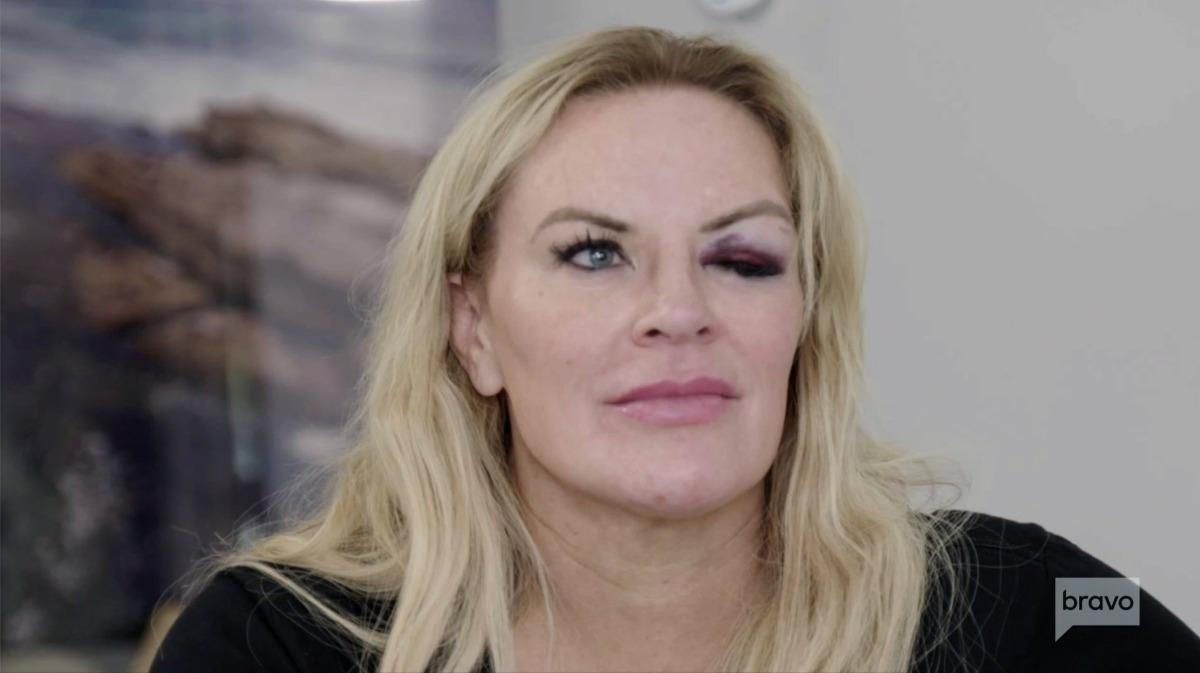 Article continues below advertisement
Heather denied she knew anything about the rumor, but the argument drove a wedge between Whitney and Heather. Still, it's hard to believe that Whitney would go as far as to physically assault her co-star and cousin.
How did Heather Gay get a black eye on 'RHOSLC'?
The mid-season trailer for RHOSLC Season 3 shows Heather dealing with an attempted home invasion, so some fans have speculated on Twitter that her black eye has to do with that. Others assumed the worst and felt that maybe Whitney had something to do with it.
But it's also possible that Heather has some kind of cosmetic procedure this season and her seemingly injured eye is a result of that.
Article continues below advertisement
One thing that's for sure is that no one from the show has revealed what the heck is going on. Of course that just leaves RHOSLC fans to their wild speculation and concern.
Again, it's almost unfathomable to think Whitney would resort to violence or that Heather would be the victim of an assault from a home invasion and that it wouldn't have been leaked to the public prior to the season airing. So for now, the speculation is real.
Article continues below advertisement
Stars of 'The Real Housewives' have gotten lots of mysterious injuries over the years.
Heather isn't the first Real Housewives star to show up on our screens with an injury that concerns fans, and she certainly won't be the last. The Real Housewives of Atlanta star Drew Sidora fell and hurt herself during a cast trip to Jamaica. And Sutton Stracke from The Real Housewives of Beverly Hills suffered an ankle injury during filming in Season 11.
Is it possible that Heather's black eye in RHOSLC is the result of yet another doomed girls' trip with her co-stars? Right now, that's another possibility for what happened to her.
Let's just hope that, regardless of what happened, Heather can heal quickly and maybe even start to mend some of her fractured relationships with her co-stars.
You can catch The Real Housewives of Salt Lake City Wednesdays at 8 p.m. EST on Bravo.