Dani's Red Cloak? Wicca Symbols? The 'Hocus Pocus 2' Costume Easter Eggs You Missed (EXCLUSIVE)
'Hocus Pocus 2' costume designer Salvador Perez Jr. spoke exclusively with 'Distractify' about the film's Easter eggs you may have missed.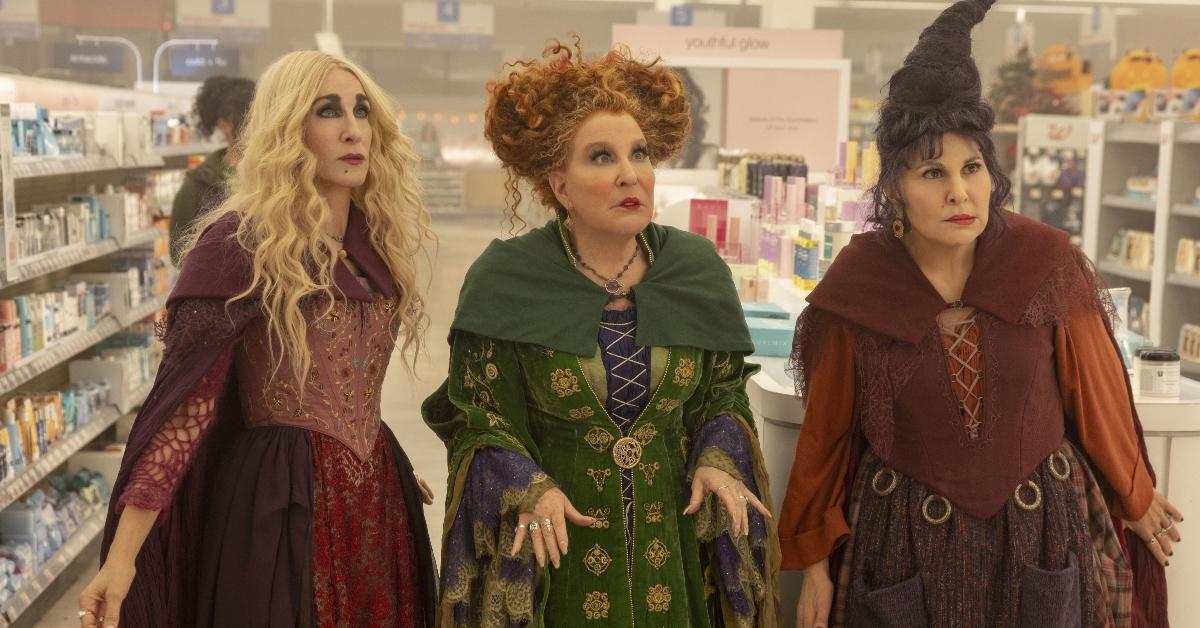 The iconic Halloween film Hocus Pocus has put a spell on viewers of all ages for almost 30 years. Now, the Sanderson Sisters are back and are hoping to (once again) "suck the lives out of all the children of Salem."
Though Hocus Pocus 2 introduces a set of new characters that attempt to foil the witches' plan, some things remain the same, specifically the actors portraying the centuries-old Sanderson Sisters — Winifred (Bette Midler), Mary (Kathy Najimy), and Sarah (Sarah Jessica Parker).
Article continues below advertisement
Fans of the original 1993 film will certainly be swept away by the nostalgia in the new Disney Plus film, especially when it comes to the iconic outfits the witches wear in Hocus Pocus 2.
Distractify sat down with costume designer Salvador Perez Jr., who opened up about re-creating these iconic looks, including what he changed, and Easter Eggs even die-hard Hocus Pocus fans may not have noticed.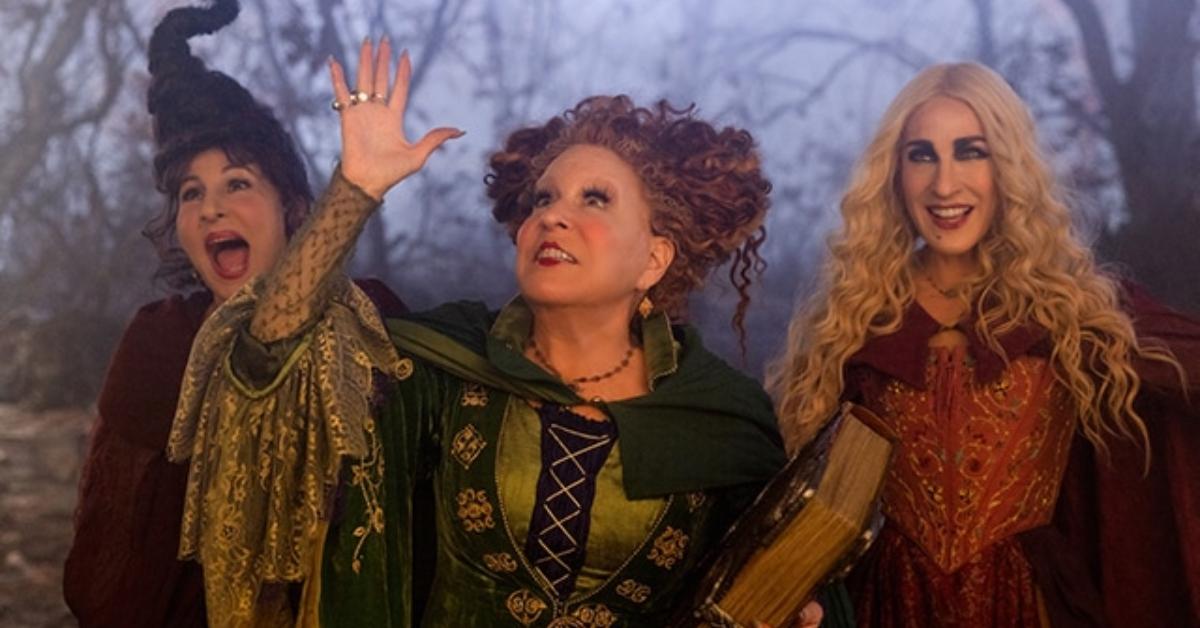 Article continues below advertisement
'Hocus Pocus 2' costume designer shares film easter eggs filled with nostalgia.
When Salvador got the call to re-create the looks for Hocus Pocus 2, the costume designer was filled with "absolute joy," which then turned into "absolute terror."
"They're iconic, [Mary Vogt] created something that she sort of did on a whim, this little silly movie 30 years ago is now one of the most iconic films in the world. So, there was a moment of terror," he told us.
Salvador explained that while the silhouette and colors of the three witches' costumes had to remain the same, he was able to improve the details through the use of "new interesting fabrics and different techniques."
Article continues below advertisement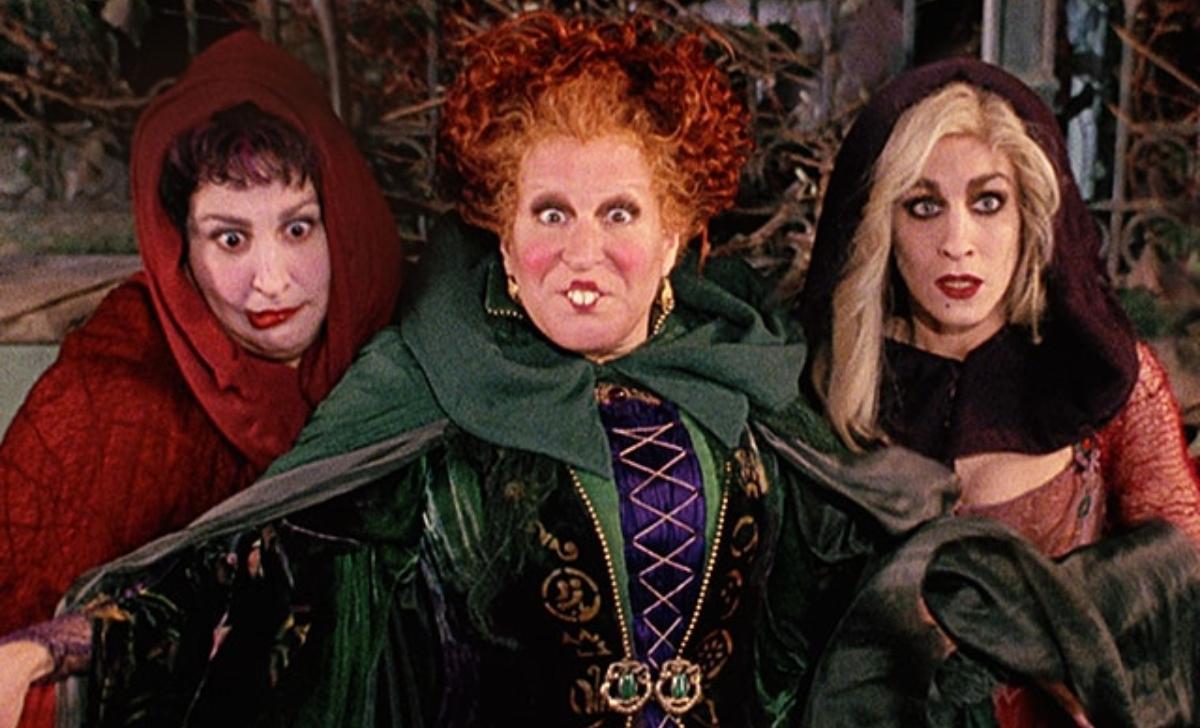 For instance, Salvador noted that the original coats were printed, and he decided to embroider the cloaks for the second film.
"Sarah's costumes were hand embroidered," he revealed, noting details of metallic thread and crystals that were weaved into a design that resembled spider webs. Remember, Sarah Sanderson loves eating spiders.
Article continues below advertisement
Mary's corset contains rings that were done in the alphabet of the Magi.
"It's a Wiccan language. It says fire, water, earth, and air," Salvador said. "I wanted everything to sort of have Wiccan folklore to it." He added, "I wanted the symbols on Winnie's [costume] to sort of be part of the Wiccan language."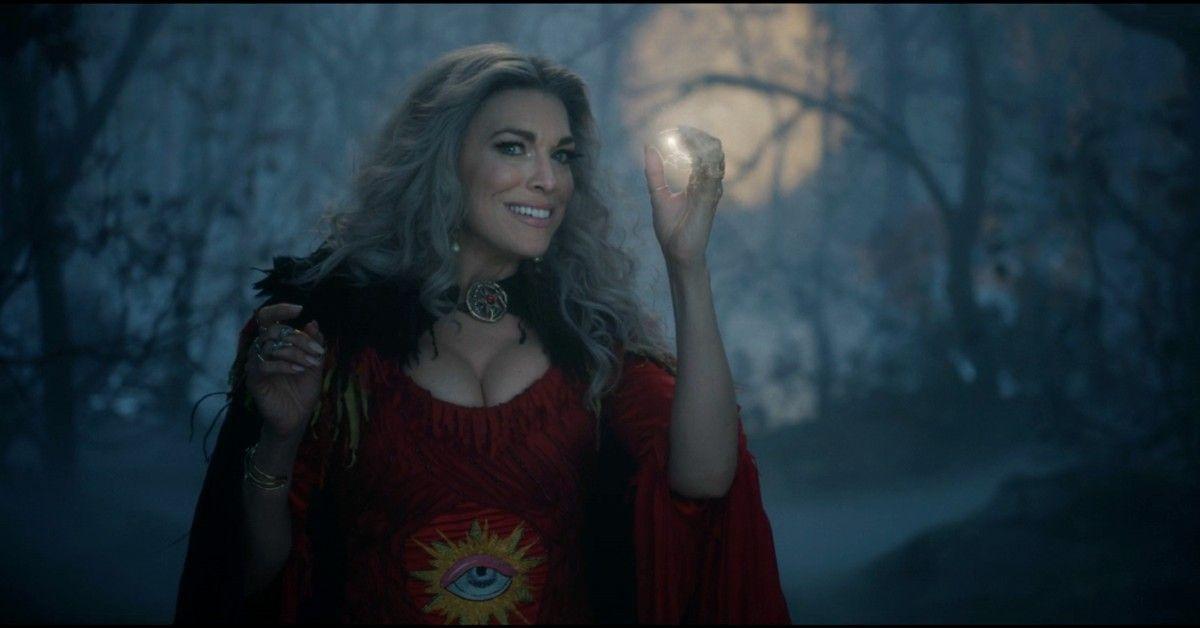 Article continues below advertisement
The 'Hocus Pocus 2' costume designer also detailed the inspiration for Mother Witch.
Though Mother was only referenced in the first film, Hocus Pocus 2 finally introduces audiences to Mother Witch. Salvador explained that the Sanderson Sisters were most likely influenced by the older witch, who was "probably medieval," which is why their outfits resemble each other.
"We wanted her to stand out from the three witches because their colors are iconic," he explained, noting that the team went with red.
"We brought that to her cape, which, ironically, is the same-color red as Dani's costume for the original movie," he continued. "The fans immediately picked up on that. I mean, they really look at the details and you can't hide anything from the fans."
Another nostalgic Easter egg from the film? "Cassie's outfit is a combination of Max's tie-dye shirt and Allison's cardigan [from the original movie]," Salvador noted.
Article continues below advertisement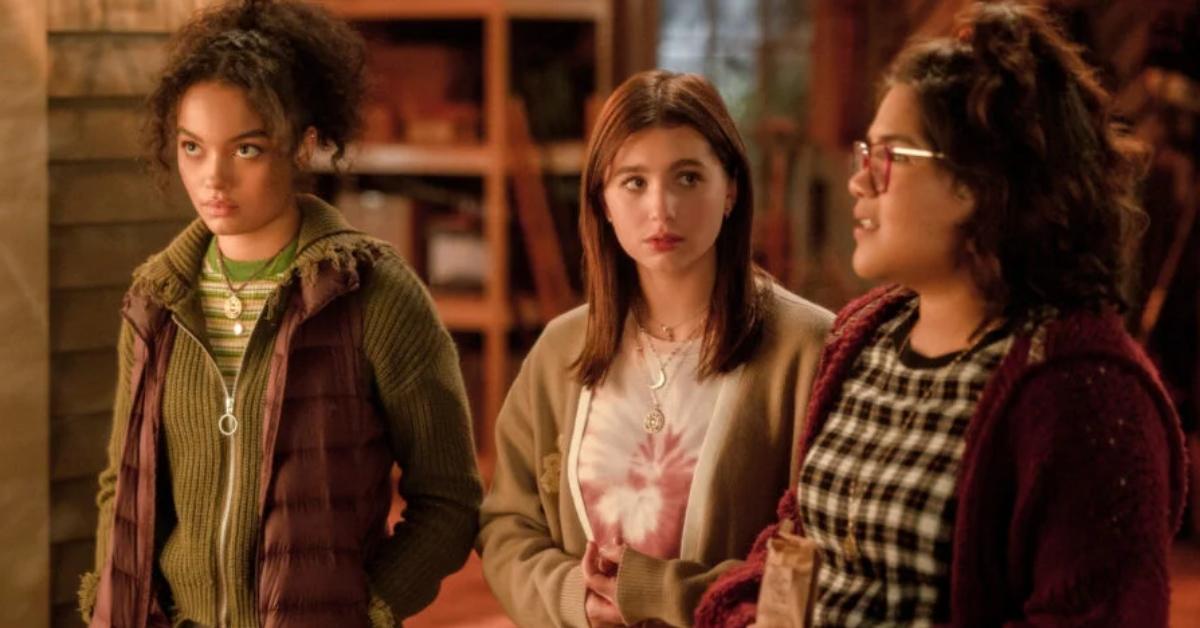 While Hocus Pocus 2 stays true to the magic of the first film, some upgrades were made, including a 21st flying device — a Swiffer WetJet. So, if you're dressing up like these iconic sisters, Salvador recommends fans throw together "their interpretation" of the Sanderson Sisters, just stick to the color palette, and maybe "go into the closet and pull out a Swiffer WetJet," he said. "There's your flying machine."
Hocus Pocus 2 is now available to stream on Disney Plus.