Savannah Guthrie and Hoda Kotb's Rumored Long-Standing Feud, Explained
It's possible that there has long been a feud between 'Today Show' co-hosts Savannah Guthrie and Hoda Kotb, who anchor the morning show together.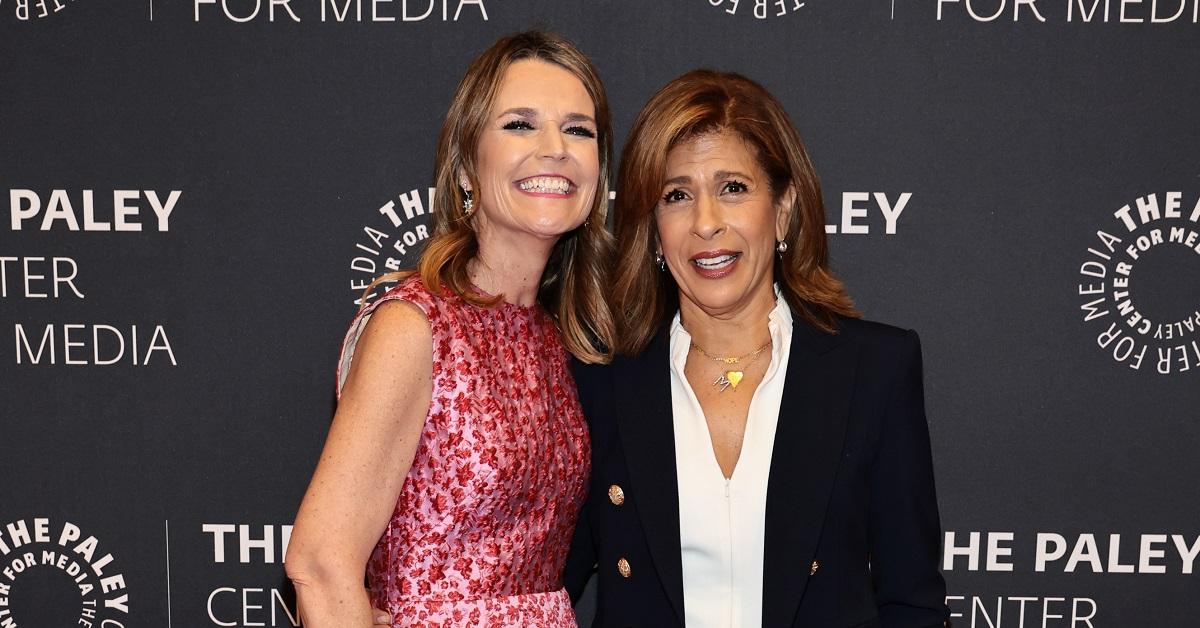 Since it's one of the most watched morning news shows in the country, fans of The Today Show are naturally interested in the possibility that two of the show's hosts aren't getting along with one another. Recently, reports have suggested that Hoda Kotb and Savannah Guthrie, who anchor the program together, have been in a long-simmering feud with one another.
Article continues below advertisement
Are Savannah Guthrie and Hoda Kotb in a feud?
Rumors of a feud between Savannah and Hoda really began to surface after an awkward interaction between Hoda and Savannah that seemed to suggest there was ongoing tension between the two. Savannah was making a salad with cookbook author Elizabeth Heiskell when Hoda interrupted to ask if the two were finished. Savannah seemed annoyed and responded, "Yeah, that's it. Moving on. We'll just move on, we don't have time for all that."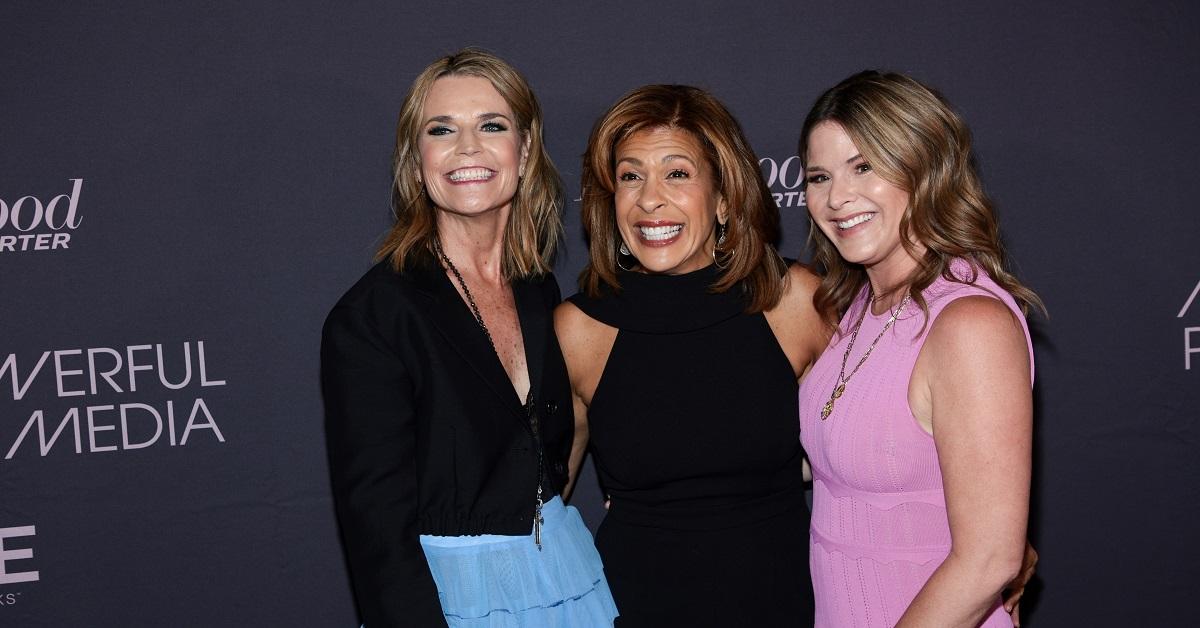 Article continues below advertisement
While that incident may have been awkward, it's hardly evidence of a full-blown feud. Hosting a high-profile, tightly managed show like The Today Show is undoubtedly stressful, and while the anchors are usually good at hiding the pressure they feel, their masks can occasionally slip. There may be a feud between the two, or it's possible that this was just a moment of tension.
Are Hoda and Savannah friends?
Although this may not be indicative of all-out warfare between the two, there have long been rumors that Hoda and Savannah were feuding. The cooking segment incident is just the one piece of evidence for those who believe the rumors. Sources have spoken anonymously to a number of outlets claiming that the two anchors are on the outs, but others suggest that those rumors may be exaggerated.
Article continues below advertisement
One source even claimed that Jenna Bush Hager, a fellow Today Show personality, was a big reason that Hoda and Savannah were constantly attacking one another.
"Jenna claims to be Savannah's best friend, but then whenever Savannah's not there she'll turn around and buddy up to Hoda and the two of them will take shots at Savannah," a source told Suggest.
Article continues below advertisement
"She's totally two-faced. It's so catty," the source continued. "It was total mean girl behavior and typical of how Jenna operates. Jenna seems to get a thrill out of stirring the pot between these two."
While all of this sourcing is anonymous, it's clear that the rumor has been circulating for some time now, and there may even be some truth behind it.
Hoda may have dropped a cryptic message about Savannah.
Issues between the two television stars are still largely undefined in the public eye, but it appears as though one of Hoda's recent Instagram messages may have something to do with Savannah.
Indeed, after announcing to fans on The Today Show that she will be narrating a new audiobook version of the popular children's tale Goodnight Moon, Hoda took to Instagram to share an inspirational quote.
Article continues below advertisement
The image that she shared read, "Trust the timing of your life," and was accompanied by Hoda's caption of "Happy Sunday," followed by several heart emojis. Over recent weeks, fans have been speculating that Savannah's uptick in throwback carousels of images on Instagram is indicative that she may be leaving the show, but neither she, Hoda, nor anyone else involved has confirmed that to be the case as of the time of writing.
Article continues below advertisement
Ultimately, it's impossible to say for sure whether there's a genuine feud between Savannah and Hoda. It's possible, though, that the two may just be work colleagues and aren't particularly close in real life. They may put on a performance for the cameras, but not all co-workers are also friends. Hoda and Savannah just have a more high-profile version of that job.
Whatever the case may be, they'll never publicly confirm that there's a feud between them. We can speculate all we want, but all it's ever likely to be is speculation.