J. Elle's 'House of Marionne' Is a Crown Jewel of YA "Romantasy" — Our Review
Distractify reviews House of Marionne, a new YA romantasy from author J.Elle that would be perfect for fans of Bridgerton. Read on for more!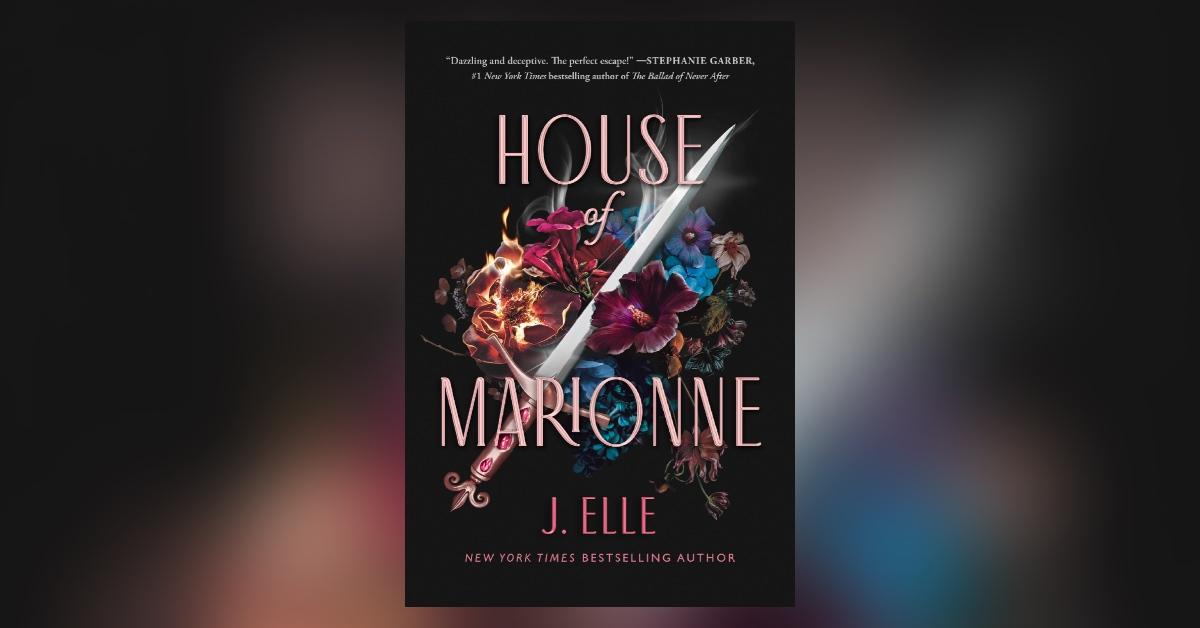 If you loved the dreamy romances and gorgeous jewelry of characters on Netflix's Bridgerton with the complex magic system of Shadow and Bone, prepare to meet your new favorite read in the new young adult (YA) book House of Marionne by bestselling author J. Elle (Wings of Ebony).
Article continues below advertisement
The author's latest entry features the enormously popular "romantasy" genre, perfect for fans of fascinating magical quandaries and brooding love interests. "Romantasy" is hot on platforms such as BookTok and joins fellows like The Fourth Wing by Rebecca Yarros, Divine Rivals by Rebecca Ross, and A Court of Thorns and Roses by Sarah J. Maas. Here's our review of House of Marionne, available now wherever books are sold.
Article continues below advertisement
'House of Marionne' by J. Elle is perfect for fans of 'The Mortal Instruments' with a 'Bridgerton' twist.
House of Marionne is a contemporary fantasy that follows our protagonist Raquell "Quell" Marionne, a young woman with a secret: She can do magic. Readers immediately learn that Quell and her mother have been on the run for over a decade after a rift between her mother and her elusive grandmother. Still, many secrets about Quell's family are being kept from her — until one day, when she must turn back to her family to survive.
'House of Marionne' by J.Elle
Our Rating
A shimmering new work of romantasy, House of Marionne kicks off a promising YA series of magic and ballgowns that fans won't want to miss.
Publication date: Aug.t 29, 2023
Author: J. Elle
Publisher: Razorbill
Pages: 432
Genre: YA Romance-Fantasy
Price: $17.99
Article continues below advertisement
After being stalked by a mysterious assassin with magic, Quell seeks refuge at the home of her grandmother, Headmistress Marionne, who is the principal of a magical school. But this is no ordinary school: Quell's grandmother is a member of the Prestigious Order of the Highest Mysteries, the Order for short, where young people hone magical talents and must also learn social graces.
What deeply impressed me about this book is how much the magic and magic system are woven into the aesthetic, with diadems and dresses as part of the ritual and the experience. I wish that debut culture had been discussed more, especially because, in the past, debut culture has a lot of elitism embedded within these traditions.
Because aesthetics are so important to House of Marionne, I would also be remiss not to shout out the stunning book design by Alex Campbell!
Article continues below advertisement
Quell is a brave, likable, and capable protagonist. After everything she goes through at the beginning of the book, you actively root for her success (and survival!). There's clear growth in her character as the book carries on, and I thought that the decision to add a second POV for Yagrin was a choice that added a lot of layers to the story. I do wish we had learned more about the relationship between Quell and her mother before she was whisked into the House of Marionne, but there's time for that yet.
Article continues below advertisement
There was a lot of exciting magical world-building happening in this book, especially with the Houses, the history behind them, and the magical specialties. The three Rites of induction and combining the magic system with the idea of debuting was highly original. I found myself craving a glossary for all the magical happenings in this world, especially regarding the Sun God, who seems to be at the center of the magic system.
Ultimately, readers should appreciate J. Elle taking tropes fans will love and combining them with a bit of sparkle — I'm looking forward to the sequel where fans will (hopefully) get some of the answers they've been seeking regarding the greater magical world.