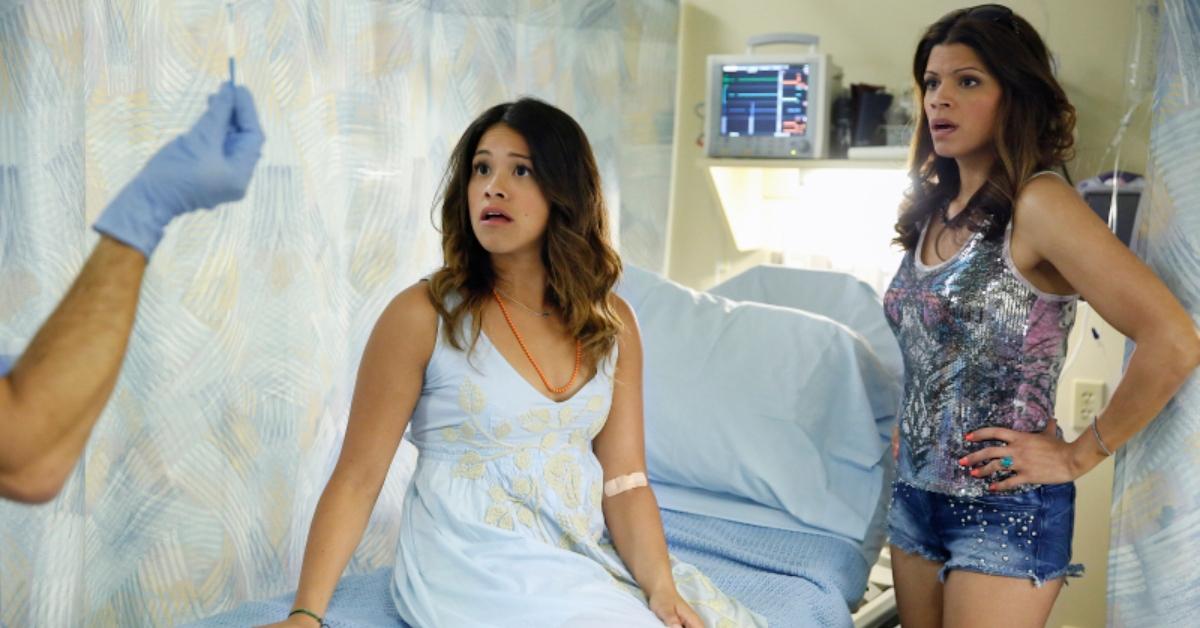 How Did Jane From 'Jane the Virgin' Get Pregnant? Her Inconceivable Story, Explained
In 'Jane the Virgin,' Gina Rodriguez's character Jane unexpectedly becomes pregnant without ever having sex. Here's how that happened.
The CW's romantic dramedy series Jane the Virgin unlocked a new fear in me: getting pregnant without having sex. Because as science taught us, the egg and sperm must unite in order to create a baby. And if I avoid sperm owners at all costs, aka men, I should be good, right? Wrong. Because in Jane the Virgin, Jane Villanueva (Gina Rodriguez) becomes pregnant while still being very much a virgin.
Article continues below advertisement
Jane's pregnancy wasn't some scientific anomaly or anything of that nature. Nor did she get pregnant from free-floating sperm in a hot tub as Glee once tried to convince us. What happened was a mistake, one that actually seems to happen every few years in America according to news stories, but generally speaking, should never happen in a perfect world.
So, how exactly did Jane, a virgin, become pregnant? We break it down below.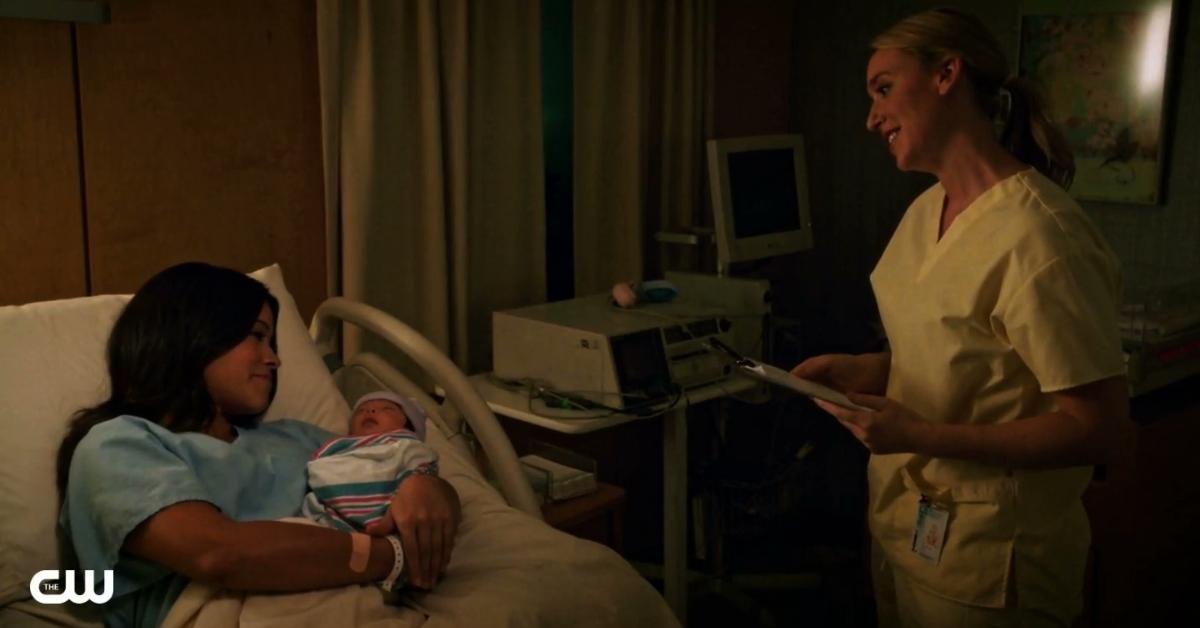 Article continues below advertisement
How did Jane Villanueva on 'Jane the Virgin' get pregnant?
Jane became pregnant after a doctor accidentally artificially inseminated her with another man's sperm. You see, Dr. Luisa Alver, who handled Jane's visit, was filling in for Jane's usual ob-gyn and was only supposed to see Jane for a checkup. When Dr. Luisa got to work, she was informed by staff that she would be doing a routine checkup in one room and artificial insemination in another.
Unfortunately, that all went over Dr. Luisa's head, as she was a little shaken up after finding out that her wife was cheating on her the night before. In her distressed state, she mixed up the two patients and, well, artificially inseminated the wrong woman.
Article continues below advertisement
While one could argue that Jane should have realized what was going on, the young waitress had also had a grueling night and kept nodding off.
When Dr. Luisa saw the next patient, the one who actually came in for the artificial insemination (who just so happened to be her sister-in-law), she realized her grave mistake.
Knowing that there was a big chance that this pregnancy wouldn't actually take, Dr. Luisa stayed quiet at first, hoping Jane wouldn't actually get pregnant. But of course, the universe had different plans.
Article continues below advertisement