How Did Dean Miller Die on 'Station 19'? Here's What Happened to Okieriete Onaodowan's Character
Dean Miller was a Station 19 favorite before he died in Season 5. How and why was Okieriete Onaodowan's character killed off the ABC series?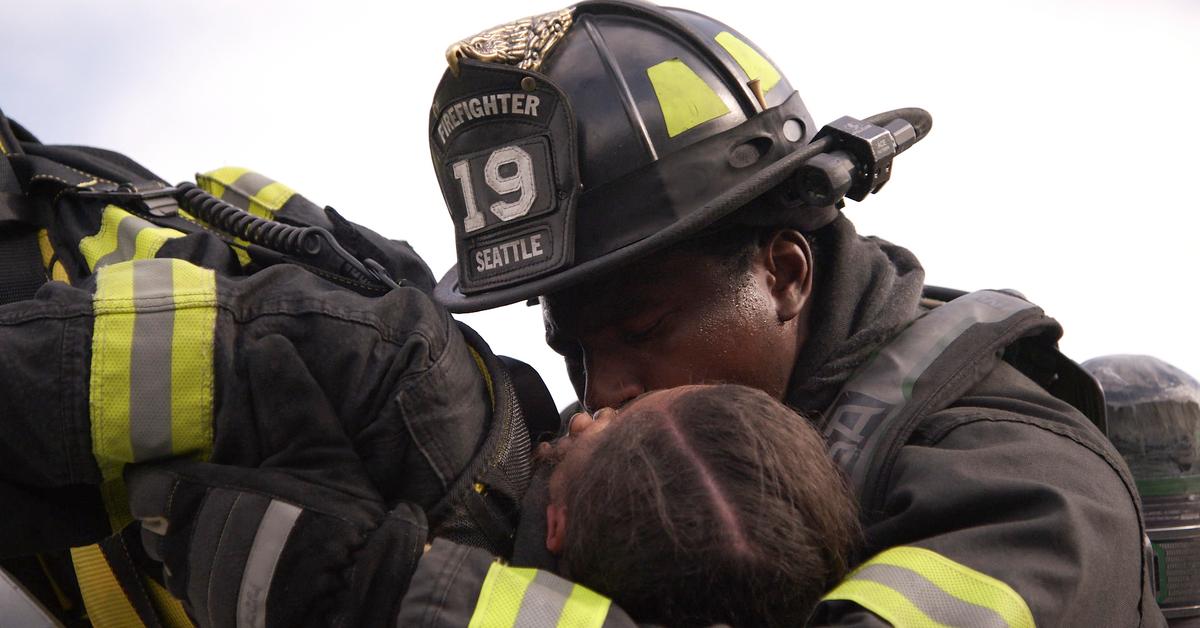 Dean Miller was one of Station 19's most beloved characters when the Grey's Anatomy spinoff was originally introduced. Played by Okieriete Onaodowan, the character won fans over quickly with his warm personality and unique backstory — he was working an office job when he saved a co-worker and decided to become a firefighter instead.
Article continues below advertisement
That meant viewers were crushed when Miller was killed during one of Season 5's crossover events with Grey's Anatomy. While several Station 19 characters have died already, including more than one main character, Miller's death definitely hit fans the hardest. What happened to Dean Miller on Station 19, what made his death so hard to watch, and why did the character have to go? The story isn't as dramatic as his swan song.
What happened to Dean Miller on 'Station 19'? How did he die?
From the very first episode of Station 19, it was established that Dean Miller was someone who'd always run into danger, no matter what the potential cost. He was recruited by Station 19's original captain Pruitt Herrera after diving into his pool to save an overdosing co-worker and refusing to stop CPR until the man was breathing again.
Article continues below advertisement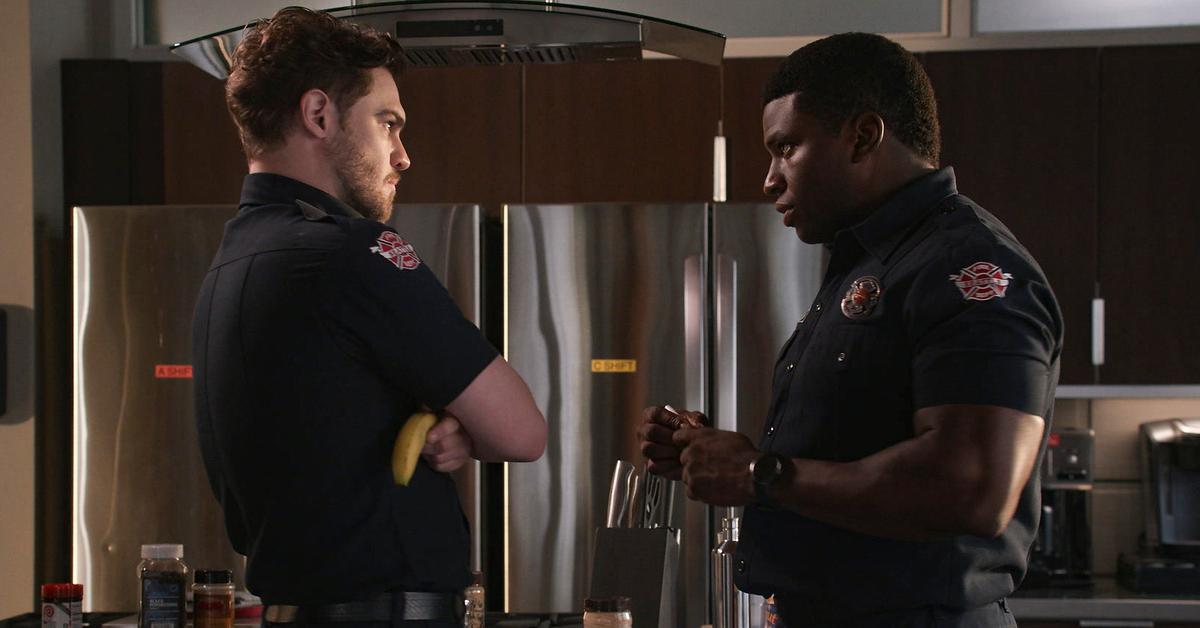 So, it made sense that in Season 5, Miller's willingness to do whatever it took for others was also his reason for leaving the show. Season 5, Episode 5, "Things We Lost in the Fire," saw Miller and his whole team respond to a neighborhood leveled by a gas explosion. Miller saved Vic Hughes after she was electrocuted by a live wire, resuscitating her just like he'd done with his co-worker years earlier.
Article continues below advertisement
Vic finally admitted she loved Miller and he responded in kind — but in keeping with the track record of every Shonda Rhimes-produced TV show, this beautiful moment was almost immediately followed by tragedy.
Miller went back to help other people and was injured when the continuing gas buildup caused a house to explode while he was standing too close to it. Unconscious for more than half an hour, he was pronounced dead when he arrived at Grey Sloan Memorial Hospital.
Why did Dean Miller have to die on 'Station 19'?
While the members of Station 19 were crushed to lose another colleague (especially Vic, after she waited way too long to admit her true feelings), fans of the series were even more devastated by his passing. That naturally prompted questions as to why Miller died. Was he dead just because Grey's Anatomy and Station 19 regularly kill off characters?
Article continues below advertisement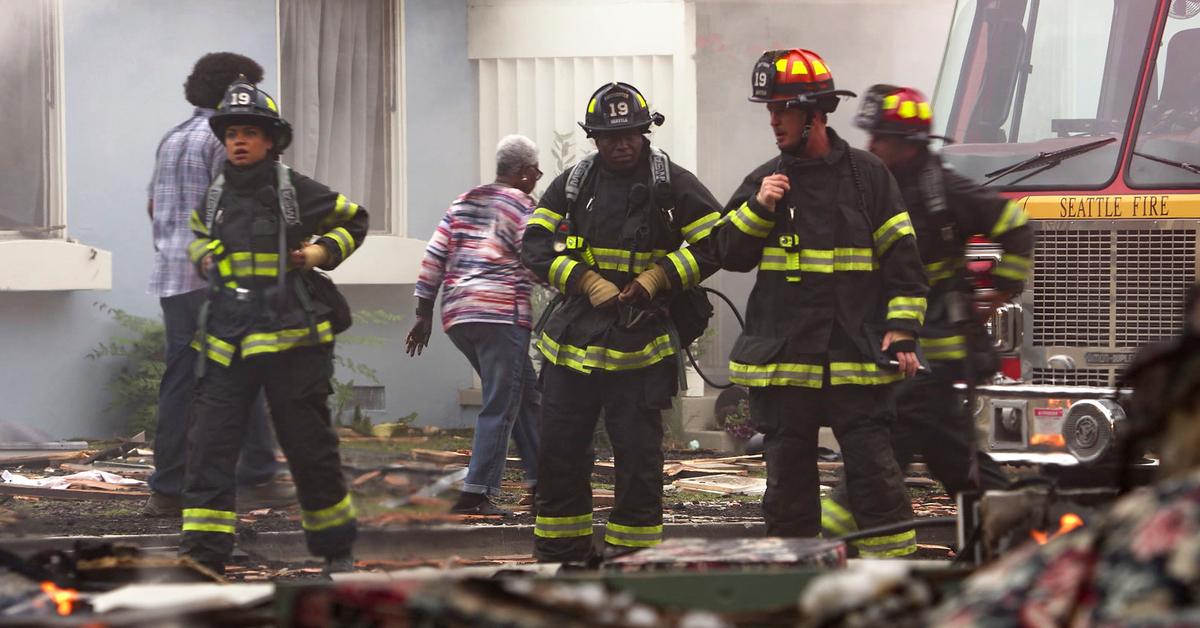 This one wasn't for dramatic effect — Deadline broke the news that Okieriete Onaodowan had asked to leave Station 19 at the end of Season 4. Producers reached an agreement with the actor wherein he would return for a limited number of Season 5 episodes in order to give Miller a proper exit, hence the character dying just five episodes into the season.
Article continues below advertisement
"It's been a pleasure being Dean. I have Shonda Rhimes, Stacy McKee, Krista Vernoff, Paris Barclay, and ABC to thank for allowing me to bring him to life," Onaodowan said at the time. "I am grateful I got to work with the most loving, kind and dedicated crew in network TV. And most importantly, thanks to the fans for showing Dean so much love. I hope he has inspired you to change your world for the better. Be the change!"
While Miller remains missed on the series, Station 19 viewers can at least take solace in the fact that Onaodowan is getting to work on other projects he loves. They also know Miller won't ever be forgotten after how much he stole fans' hearts and how much good he did in Seattle.
Station 19 airs on Thursdays at 8 p.m. EST on ABC.