'The Love Experiment' Is a Dating App IRL
In the world of online dating, MTV's newest dating reality show, 'The Love Experiment' is a dating app IRL. How does it work? Let's find out!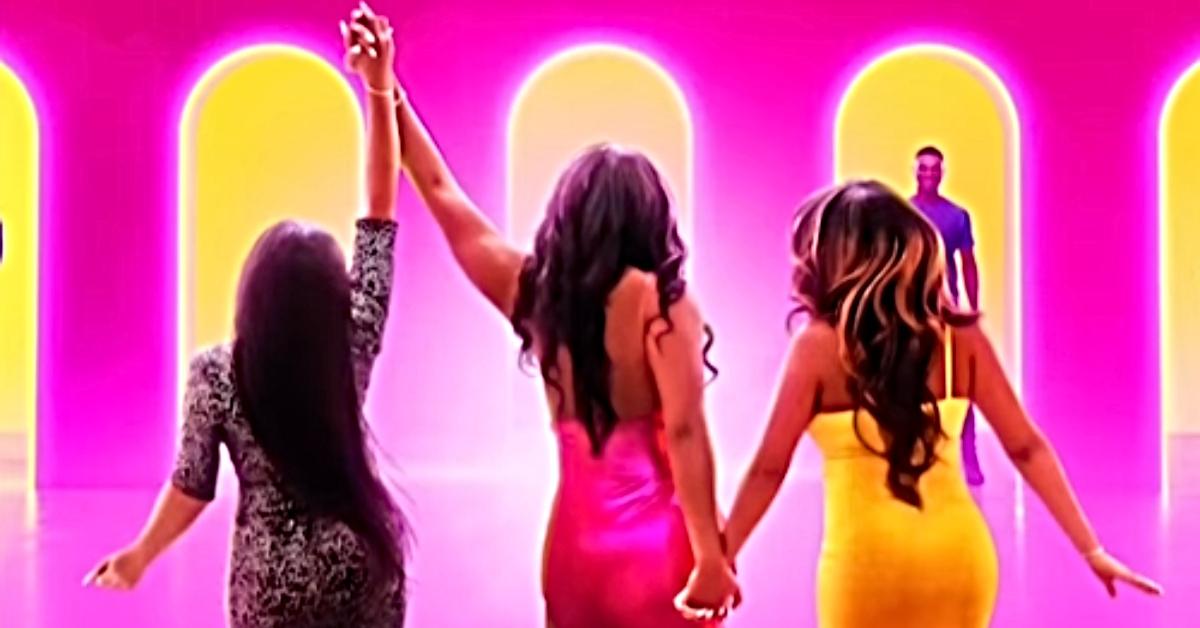 In 2023, most Millennials and Gen Zers are meeting through dating apps. Whether that's Tinder, Hinge, Bumble, or even Raya (If you have a referral, let us know), if you are single, you are swiping right to find love. MTV took this concept and ran with it.
Article continues below advertisement
In their newest show, The Love Experiment, MTV basically made a dating app IRL. The premiere season stars three Atlanta-based best friends, Marcia, Paige, and Tamara as they swipe right, or rather click a button to find love.
How does it work? Let's find out!
How does 'The Love Experiment' work?
The Love Experiment is described as, "The ladies are in charge on this reality series as BFFs Tamara, Paige, and Marz check out eligible men in The Hall, a dating app brought to life, and get to know their potential soulmates through outings, challenges and advice from love expert Mari."
Article continues below advertisement
In The Hall, all 24 eligible suitors are there waiting in their own "profile," which is made to resemble that of a dating app profile filled with pictures and objects that are there to symbolize different aspects of their life. The men are also physically there waiting in their own window display, for lack of a better word.
In the preview clip posted on MTV's Instagram, we see the three besties enter The Hall for the first time like kids in a candy store. We hear a voice say, "I love it here" as the ladies peruse their options. A voiceover tells us that the ladies will visit The Hall multiple times during this "experiment" and have all the power in deciding who they want to go on dates with. It appears that the number of men they can choose is limited, with them only being able to pick three people each in the preview clip.
Article continues below advertisement
The men in The Hall aren't able to hear the women. One of the leads, Paige, told the New York Post, "We don't want to catcall. But when women are the ones doing it, like 'You know what, he does have a nice six-pack,' that's fun because that's the stuff as women that we do amongst each other. To do it to their faces is like, 'Great! I'm glad you're here to see my reaction to you."
So, how do the ladies select the men? The trailer for The Love Experiment shows that each man has a tablet in front of his "profile," and the ladies click a button with their name on it to choose them.
What if they both want the same man? That didn't happen. Marcia told the New York Post, "It was never going to be like 'We both want him.' It was more like 'Girl, go get your man!' It was never a competition amongst us, it was all love and guidance among friends."
As far as what happens after that, well, your guess is as good as ours. Like, are there eliminations? Does everyone live in the same house? Do the friends vet any of your potential suitors? We'll all just have to tune in to find out!
Catch new episodes of The Love Experiment on MTV every Tuesday at 10 p.m. EST.