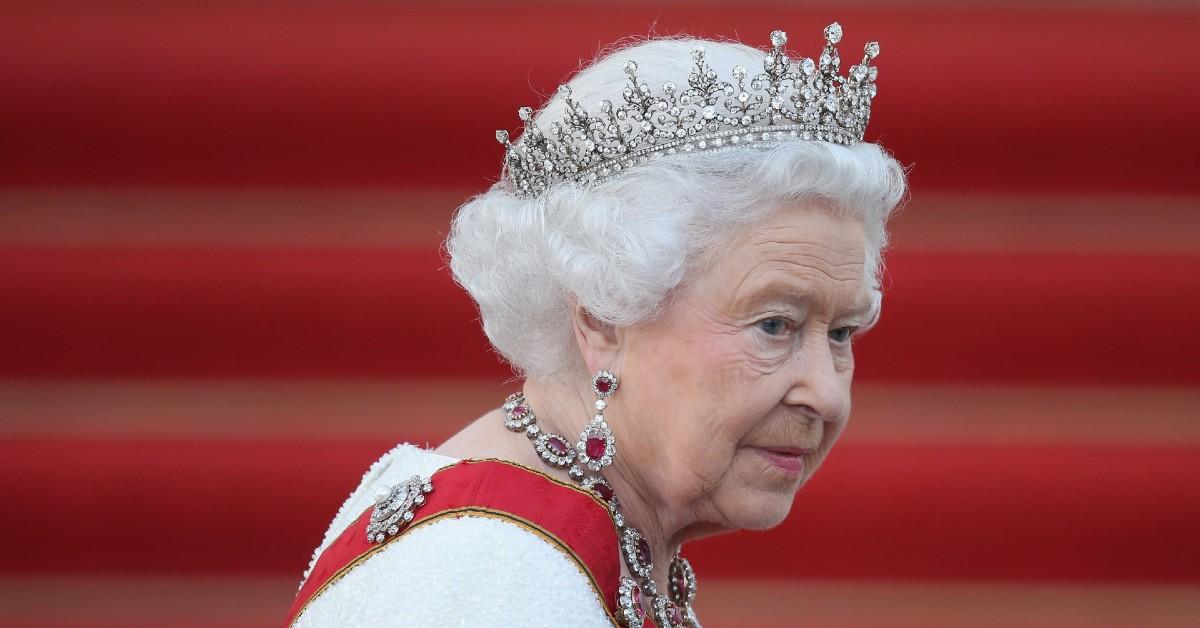 The Late Queen Elizabeth II's Coffin Requires Eight People to Carry It
The late great Queen Elizabeth II's coffin entered the 200-year-old Royal Vault on Sept. 19, 2022. How heavy is it?
It was on Sept. 8, 2022, that news was heard 'round the world; Queen Elizabeth II had passed away at the age of 96 years at Scotland's Balmoral Castle. And whether you respect the somber news by waking up at the crack of dawn and turning on the telly to virtually mourn alongside her royal family members and confidants, or are simply fascinated by the internet meme surrounding the Queen being reincarnated as YouTuber Trisha Paytas' baby, the U.K.'s longest-reigning monarch's passing is influential worldwide.
Article continues below advertisement
With almost 2,000 guests in attendance — including "around 500 foreign dignitaries" and the Sandra Oh (?) — Her Majesty's state funeral took place in London's Westminster Abbey on the morning of Monday, Sept. 19. And per Reuters, the Queen's flag-adorned coffin was "pulled by sailors through London's streets on a (123-year-old) gun carriage in one of the largest military processions seen in Britain."
With 142 Royal Navy sailors pulling the coffin for over a mile to a hearse at Wellington Arch (okay, it only takes eight people to physically carry it), it begs the question: How heavy is Queen Elizabeth's coffin?
Article continues below advertisement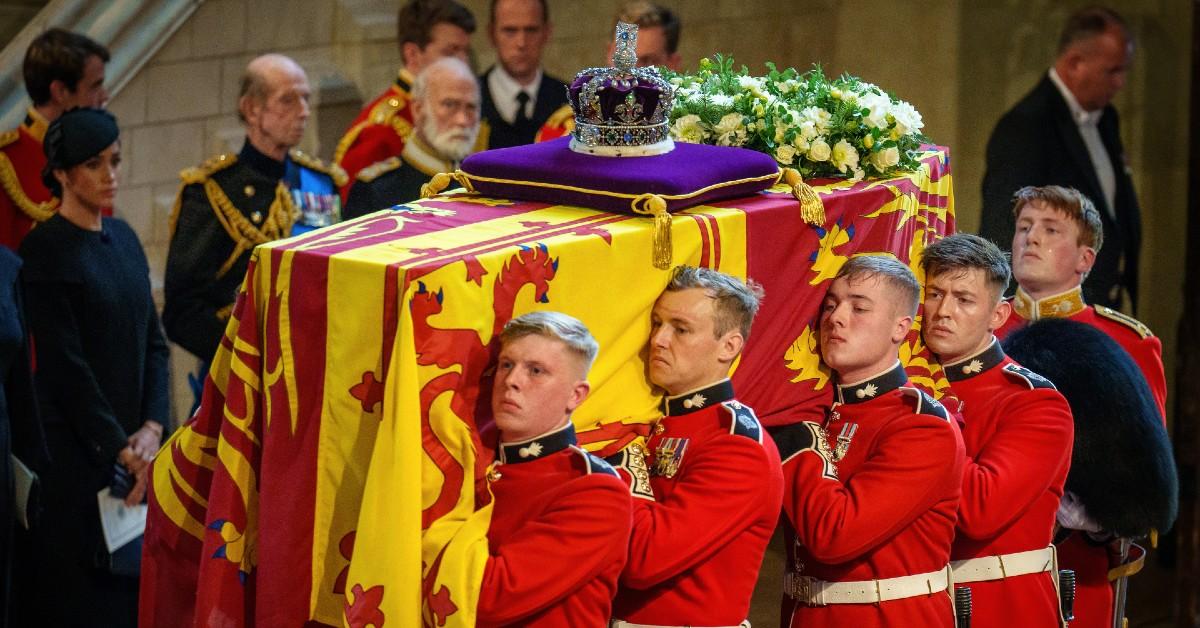 Why is the Queen's coffin lined with lead?
According to the BBC, sitting atop the Queen's coffin lies "the Royal Standard, the Imperial State Crown, the Sovereign's orb and sceptre and a wreath made up of flowers and foliage chosen by the King."
Said floral arrangement — which consists of hydrangea, roses, dahlias, sedum, scabious, and pelargoniums — was picked from Buckingham Palace, Clarence House, and Highgrove. Myrtle, rosemary (a symbol of remembrance), and English Oak (a symbol of strength), were, too, featured in the meaningful arrangement.
Article continues below advertisement
But, of course, the weightiness of the coffin has nothing to do with what was draped over it. As detailed by Express, the English Oak coffin itself is estimated to weigh at least 550 pounds and up to 700 pounds. But why? Well, it's lined with lead, which has been a royal tradition since the Victorian era. Back in the 1800s, sealing a body air-tight inside a coffin was important for above-ground resting.
The lead lining prevents moisture from entering the coffin and gruesome smells from escaping the coffin. Not only that, but the body decomposes at a slower rate.
"If you have a coffin vault or a family chamber in a church then that coffin remains above ground and open to the elements. A sealed coffin is very important," managing director of A W Lymn, The Family Funeral Service, Matthew Lymn Rose, explained to i news.
"Coffins are normally sealed by screwing the lid into the sides, but that does not form an airtight seal," he said. And though lead-lining is tradition, a more modern process would involve zinc-lining.
Article continues below advertisement
Created 30 years prior to the Queen's passing, the coffin was transported from St. Giles' Cathedral in Edinburgh to London via a British Royal Air Force plane on Tuesday, Sept. 13, making an air-tight seal ideal.
Queen Elizabeth II's final resting place is located at the King George VI Memorial Chapel, allowing her to reunite with her parents — aka King George VI and Queen Elizabeth, the Queen Mother. Prince Philip, Duke of Edinburgh, will be relocated from the Royal Vault to the Chapel, where he will finally rest next to his wife of 73 years.