The Internet Thinks Queen Elizabeth II Was Reborn as Trisha Paytas's Baby — Yes, You Read That Right
A recently resurfaced conspiracy theory suggests that Queen Elizabeth II was reincarnated as Trisha Paytas' baby after her death. Details!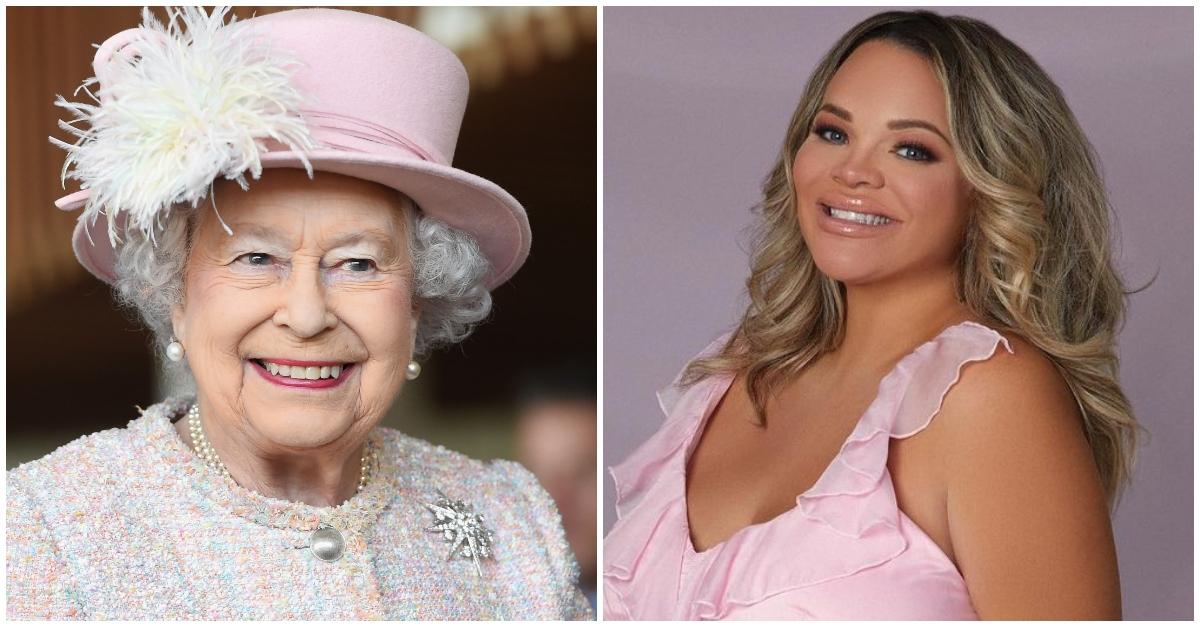 Everybody has that one friend that makes everything a joke. On Thursday, Sept. 8, that friend was the internet.
Hours after reports revealed that Queen Elizabeth II's health had taken a turn for the worst, it was confirmed that the monarch had died at the age of 96.
Article continues below advertisement
Today was a sad day for the British Royal Family, but Twitter was in tears for an entirely different reason — one that involves controversial YouTuber Trisha Paytas and her newborn bundle of joy.
Amid news of the Queen's death and the birth of Trisha's baby, a strange conspiracy theory resurfaced online. According to social media, Queen Elizabeth isn't really dead, she's just been reincarnated.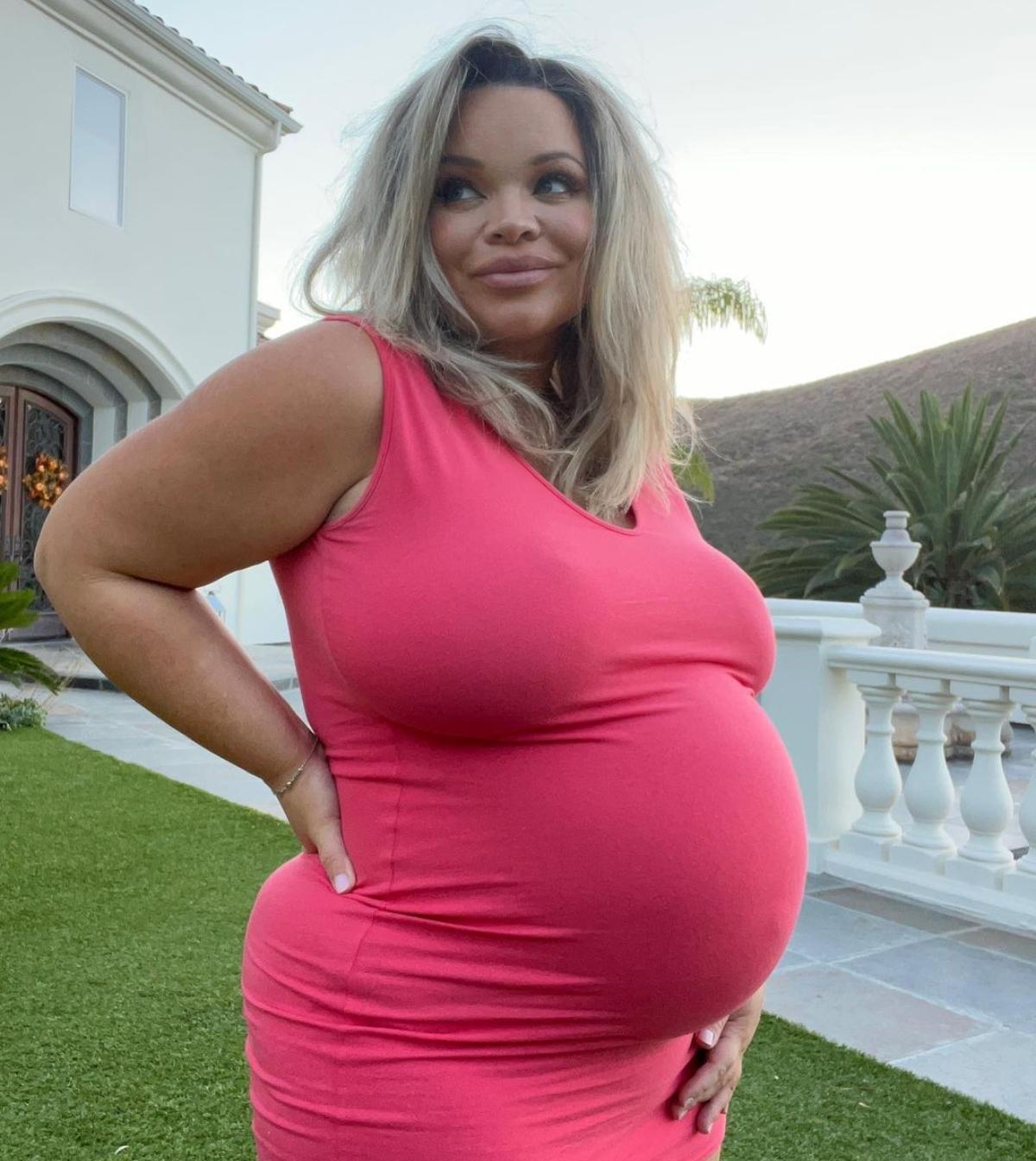 Article continues below advertisement
Was Queen Elizabeth reborn as Trisha Paytas's baby? The TikTok conspiracy explained.
News of Queen Elizabeth's failing health spread across the internet like wildfire.
One day before the news broke, Trisha took to Twitter to reveal that she was dilated and preparing to welcome her baby. Although the timing of these events was purely coincidental, the internet can't help but believe that Queen Elizabeth was reborn as Trisha's baby.
On social media, one user wrote, "​​I found out the Queen died through dozens of tweets about her being reincarnated as Trisha Paytas's baby because she is going into labor at the same time."
Article continues below advertisement
Another user joked, "It genuinely feels like we're living in a simulation because for like a year people have been making the Queen being reborn as Trisha Paytas's child jokes and this is happening on the same day?!"
Article continues below advertisement
We can't verify that there's any truth to the supernatural conspiracy, but that hasn't stopped Twitter from making memes about it. "You're laughing. Queen Elizabeth is about to be reincarnated as Trisha Paytas's baby and you're laughing," a jokester teased in a tweet with more than 300,000 likes.
Although, as of this writing, Trisha has yet to reveal the name of her newborn baby, some users allege that the YouTuber actually named her baby Elizabeth — though, that's highly unlikely given that the influencer has chosen to raise her child as non-binary.
Article continues below advertisement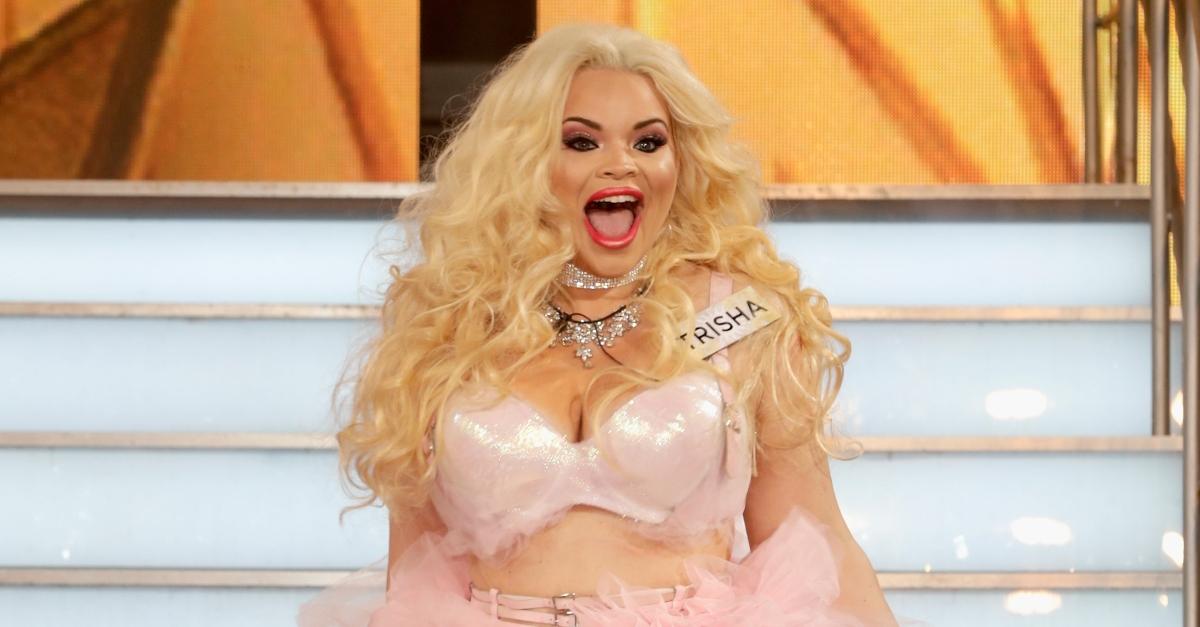 Who is Trisha Paytas? What you need to know about the YouTuber.
Born in Riverside, Calif., Trisha moved to Los Angeles to pursue her dreams of becoming an actress. To make ends meet, she earned a living as a stripper and an escort. In 2007, she launched her YouTube page and quickly rose to fame.
In the years that followed, she rubbed shoulders with celebrities like Eminem and the All-American Rejects. Later, she went on to appear on My Strange Addiction, Celebrity Name Game, and Britian's Celebrity Big Brother 20.
In late 2020, Trisha started the Frenemies YouTube podcast with Ethan Klein, though she left the show the following year.