'Full House' Star Jodie Sweetin and Mescal Wasilewski Are Officially Married
Jodie Sweetin and Mescal Wasilewski are officially married! With this being her fourth marriage, let's take a look back at her relationships.
Congrats are in order for Jodie Sweetin!
The Fuller House star and her fiancé Mescal Wasilewski officially tied the knot in Malibu on Saturday, July 30, 2022. Those in attendance include Jodie's two daughters and Full House alum, such as Candace Cameron Bure and John Stamos.
Article continues below advertisement
For those who have been following Jodie's life for the past few years, you might recall that this won't be her first marriage — it will actually be her fourth. With that said, do you need a refresher on Jodie Sweetin's past relationships?
If so, keep scrolling for all the deets! Plus, stick around for the lowdown on Jodie's new hubby, Mescal.
Article continues below advertisement
Jodie Sweetin has three ex-husbands. After marrying her first husband Shaun Holguin at age 20, she began struggling with addiction.
After Full House wrapped, Jodie began studying at Chapman College where she met police officer Shaun Holguin. They got married on July 27, 2002, when she was 20 years old, per E!.
At the time, Jodie told the magazine that she was taking a break from acting. "I don't mind doing occasional guest appearances on shows, but I have other things I'd like to do in my life now. I would like to get into teaching actors and starting a family with Shaun," she explained.
Article continues below advertisement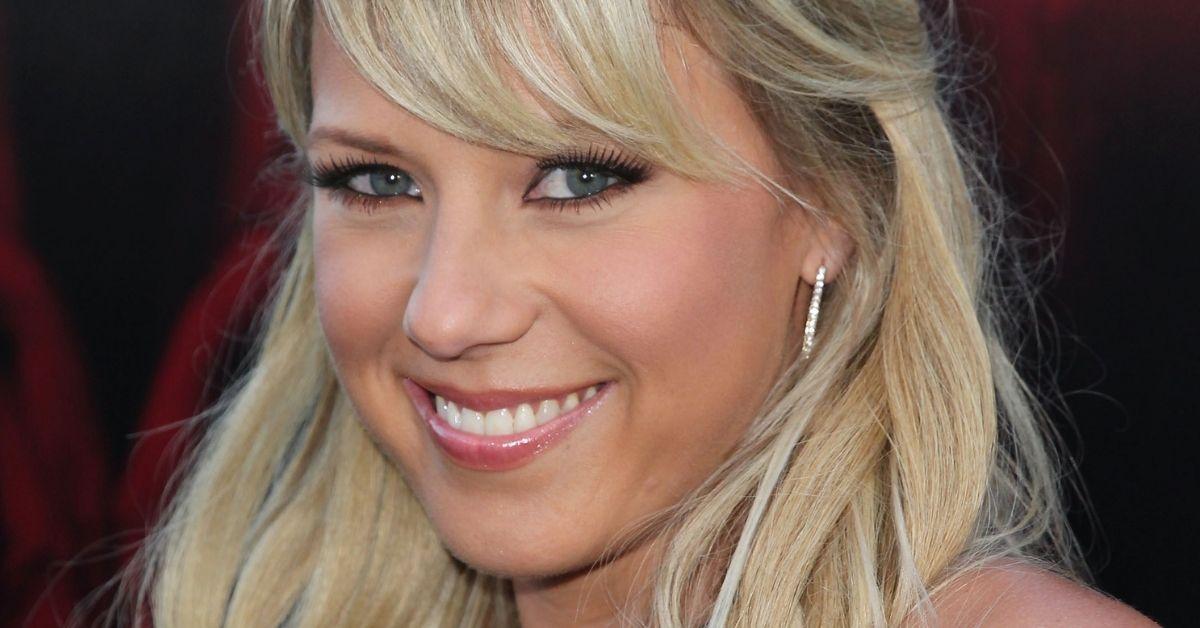 And while she did do different things in her new life, they weren't the ones she had planned.
During her marriage to Shaun, Jodie tried crystal meth for the first time and quickly became addicted. Neither Shaun nor her family knew she was using it. In 2005, Jodie landed in the hospital after a night of crazy partying and decided to tell her family and get help.
Article continues below advertisement
While residing in a sober-living house, she and Shaun decided to call it quits. "My husband and I went through some definite trust issues because of all the lying," she told People in 2006. "He and I are going through a divorce, but we're still really good friends. It's not ugly."
Jodie Sweetin welcomed her first daughter with second ex-husband Cody Herpin.
While prioritizing her recovery, Jodie stepped back into the limelight to host Pants-off Dance-Off on Fuse in 2006. Around this time, she met Cody Herpin, who was working as a driver and transportation coordinator on film sets. They tied the knot on July 14, 2007, and welcomed daughter Zoie on April 12, 2008. Jodie was pictured on the cover of People magazine with the headline "From Meth Addict to Mom."
Article continues below advertisement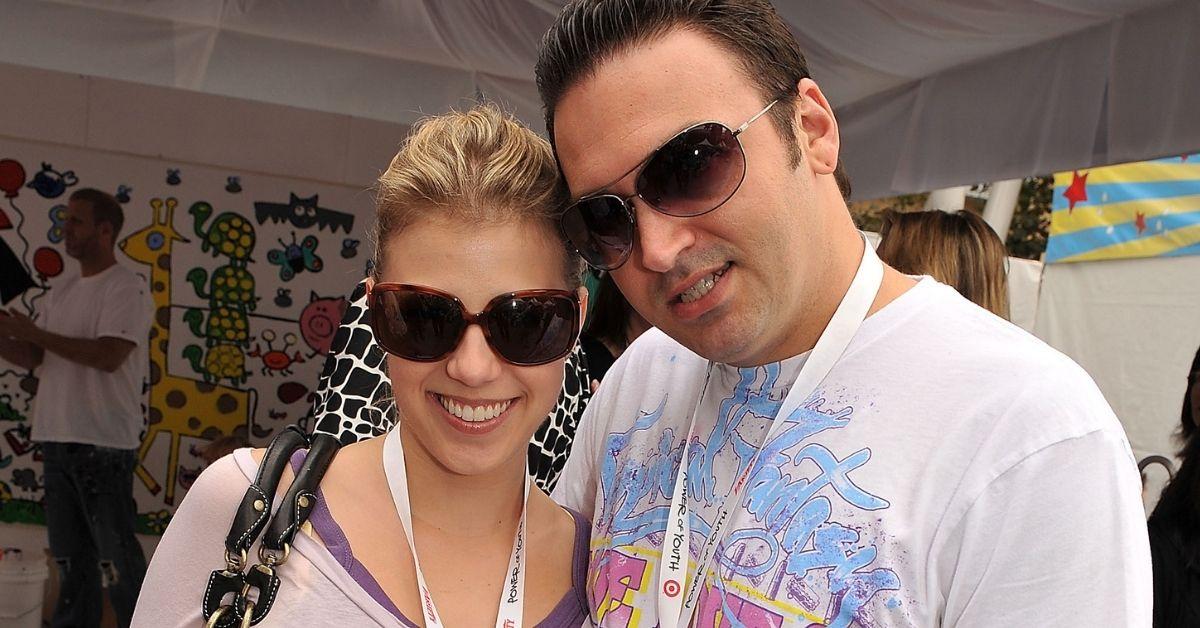 Their marriage quickly fell apart. Cody left his job to become a stay-at-home dad which put a financial stressor on the couple. While Jodie still had savings left from Full House, they were dwindling.
Article continues below advertisement
In November 2008, she filed for a legal separation, stating in court documents that their house was in foreclosure and all of their bills were overdue. What unfolded was an ugly custody battle where Jodie temporarily lost her daughter after relapsing. However, this finally pushed her to get clean.
Article continues below advertisement
Jodie Sweetin and third ex-husband currently share custody of daughter Beatrix.
On Aug. 31, 2010, Jodie welcomed daughter Beatrix with her then-boyfriend, musician and DJ Morty Coyle. He would later pop the question, and they tied the knot in March 2012. However, the following year, she would file for separation from him and then file for divorce in 2015. Little is known about what caused them to split. They currently both share custody of Beatrix.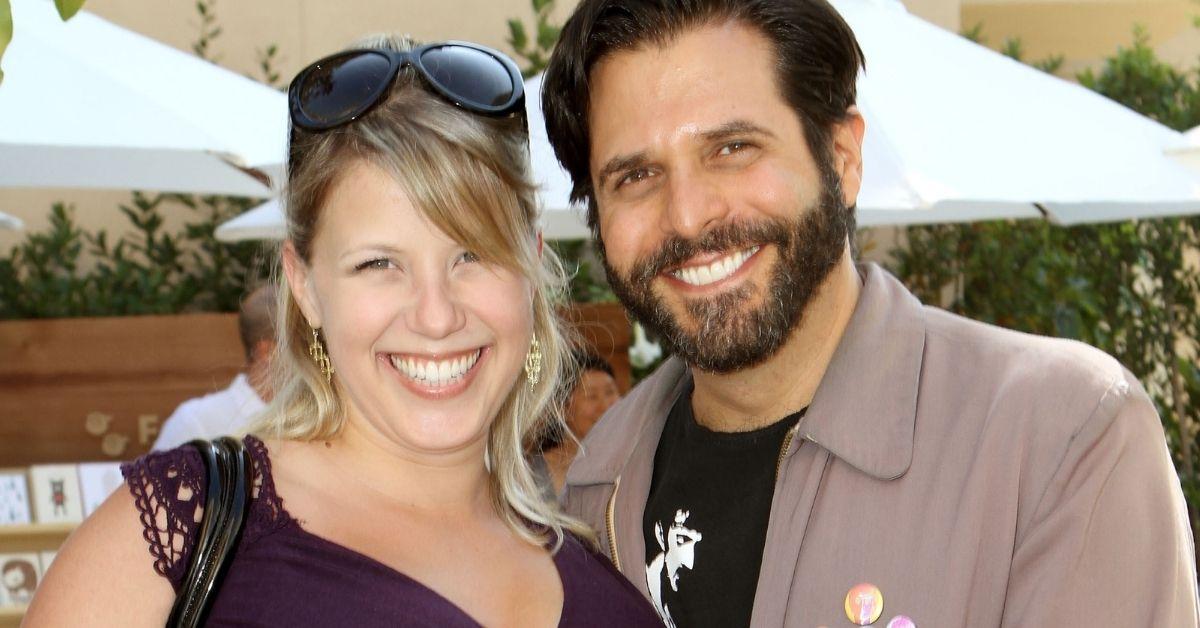 Article continues below advertisement
Since ending things with Morty, Jodie would begin dating and become engaged to a man named Justin Hodak. However, she ended up calling that engagement off in 2017. Not too long after that, she met her husband Mescal Wasilewski.
Jodie Sweetin and Mescal Wasilewski were married on July 30, 2022.
In late July 2022, Jodie Sweetin and her fiancé Mescal Wasilewski were married in Malibu.
"I know I have the right partner for the rest of whatever life brings me," Jodie told People. "And I couldn't be more grateful."
She continued, "Mescal makes me feel absolutely comfortable and secure to shine as bright as I need to," adding that "he steps up and shows up for my girls. And we harmonize so well. He's really the best teammate I could ask for."
Article continues below advertisement
Mescal currently works as a primary therapist at Catalyst Recovery in Los Angeles, per his LinkedIn profile. During a November 2021 episode of Allison Interviews podcast, Jodie explained that he moved across the country to be with her and her kids.
"My boyfriend and I have been together for four years now, and he really did an amazing job with it all. At first, he and I had a long-distance relationship. He was in Brooklyn, and I was here in [Los Angeles] for three and a half years, and it was slow and nice," she told host Allison Kugel, adding that Mescal has been "very good at letting [Zoie and Beatrix] warm up to him."